The Swatch Skin Irony Range Gets a Masculine Facelift
The thinnest watch that Swatch has ever made, the Skin Series, has had a face lift, heralding in four new designs aimed specifically at the male market. For those of you unfamiliar with Swatch, they virtually rescued the entire Swiss watchmaking industry in the mid-'80s, when people began to favour Japanese-made quartz watches (over the mechanical watches for which Switzerland is so famously known). This became knows as the "quartz crisis", and it nearly crippled the entire industry–it would have, too, were it not for Nicolas Hayek's innovative idea to produce a Swiss watch that had the prestige and quality of an analog-format European timepiece, but with the affordability (and, perhaps, disposability) of one of its Japanese counterparts. The name itself is derived from the notion that this is intended to be your "second watch".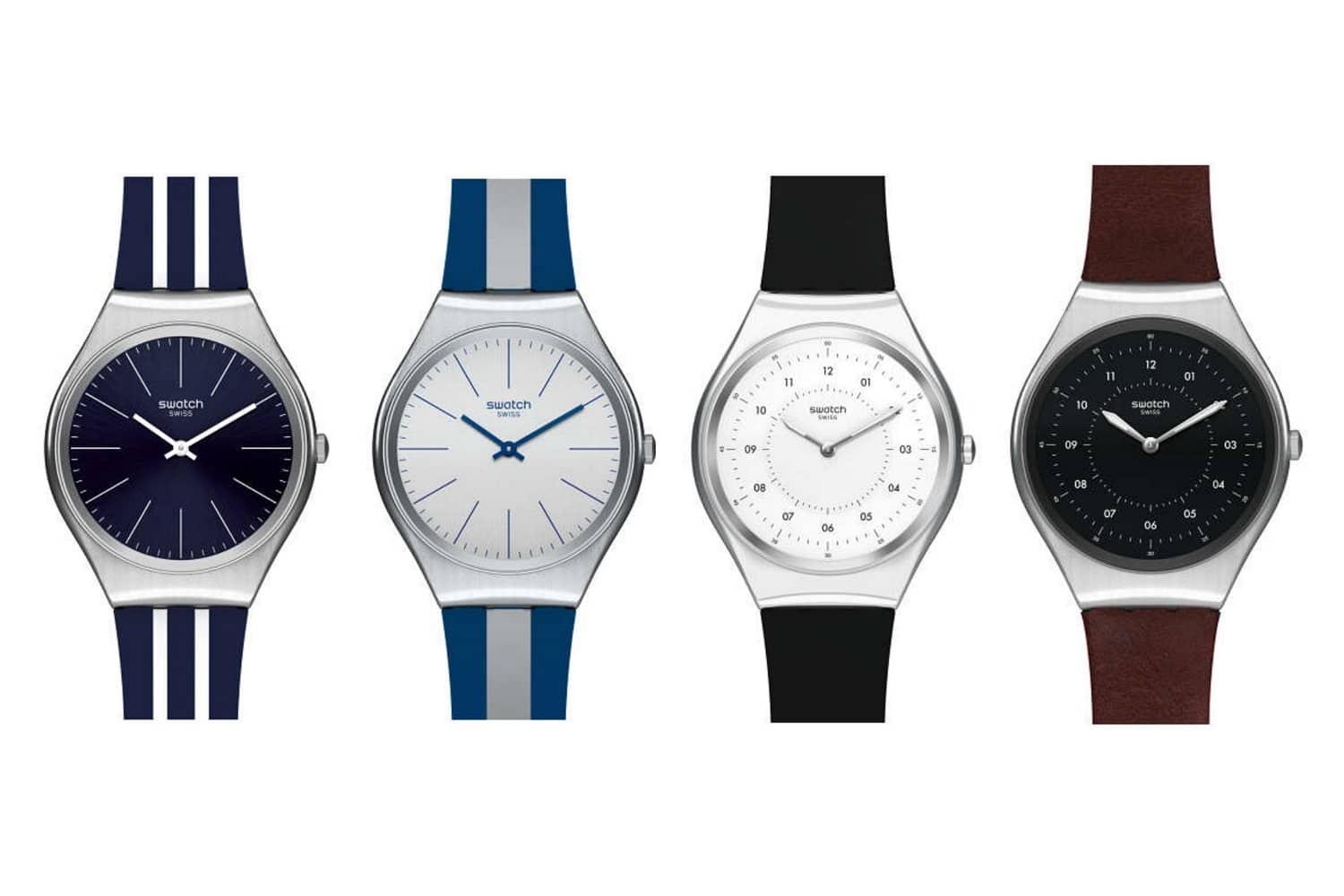 When the Skin series was first released, it sat a mere 3.8mm out from the wrist: an impressive feat, and one which helped to further bolster Swatch as an innovator. The Irony series soon followed, which saw Swatch's first metal cases hit the market (and was the first step towards the brand being taken a lot more seriously as a watch you could wear with, say, a suit). Now we have the Skin Irony, a metal watch that embodies the slimline casing of the Skin series, with the timeless elegance and durability of the original Irony range.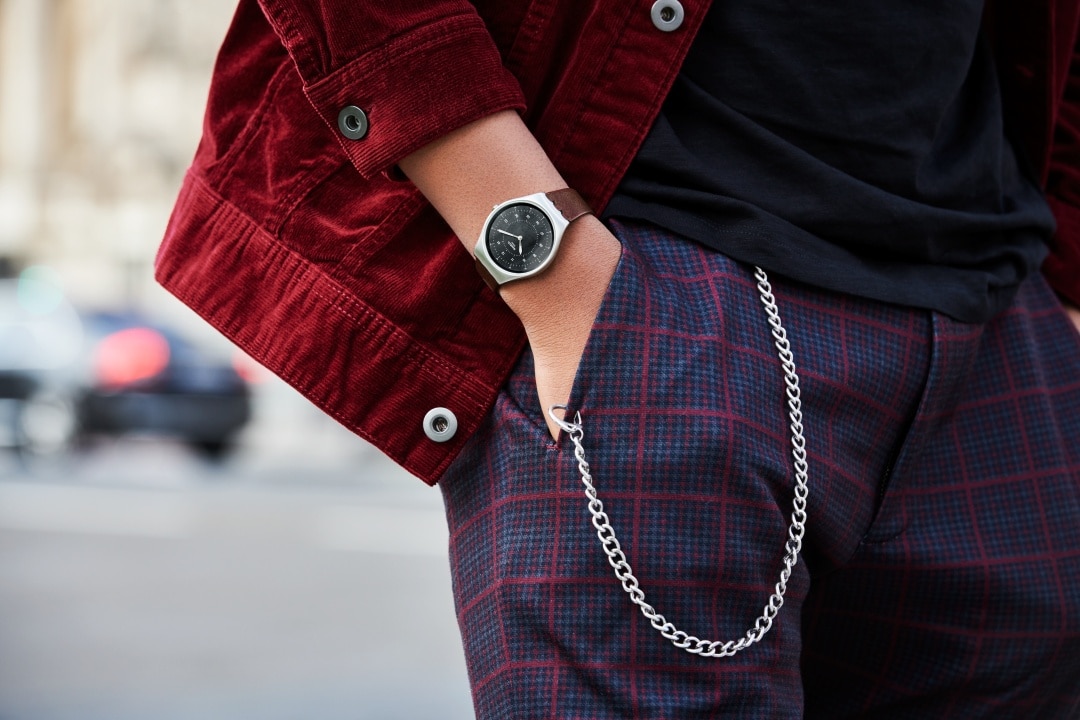 Measuring in at 5.8mm, this is an extremely thin, lightweight and comfortable watch to wear. Previously more suited to the female market, the new range of eight designs includes four new dial / strap combinations which are made for men's wrists. From brown leather and a detailed, black dial to a midnight blue with parallel striped silicone band (reminiscent of a popular NATO, but with the iconic four-lug Swatch trademark). Whatever the style of your daily wearer, these are all undeniably cool designs–t AU $200 each, it's hard to not find one not worthy of filling the second watch void on your shelf.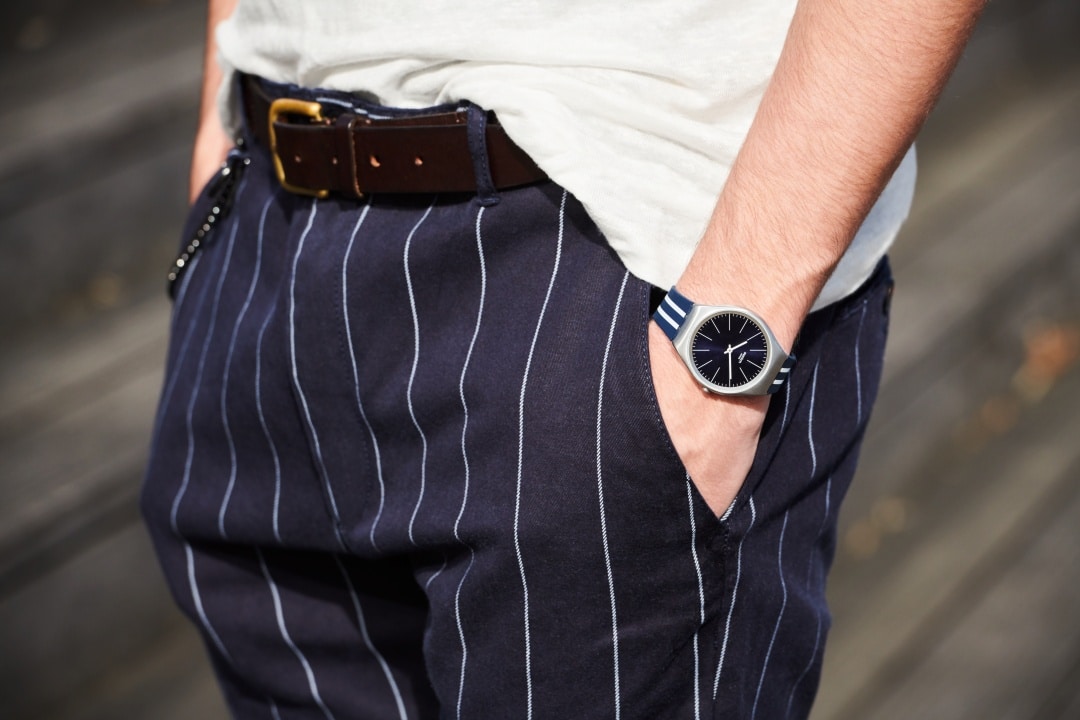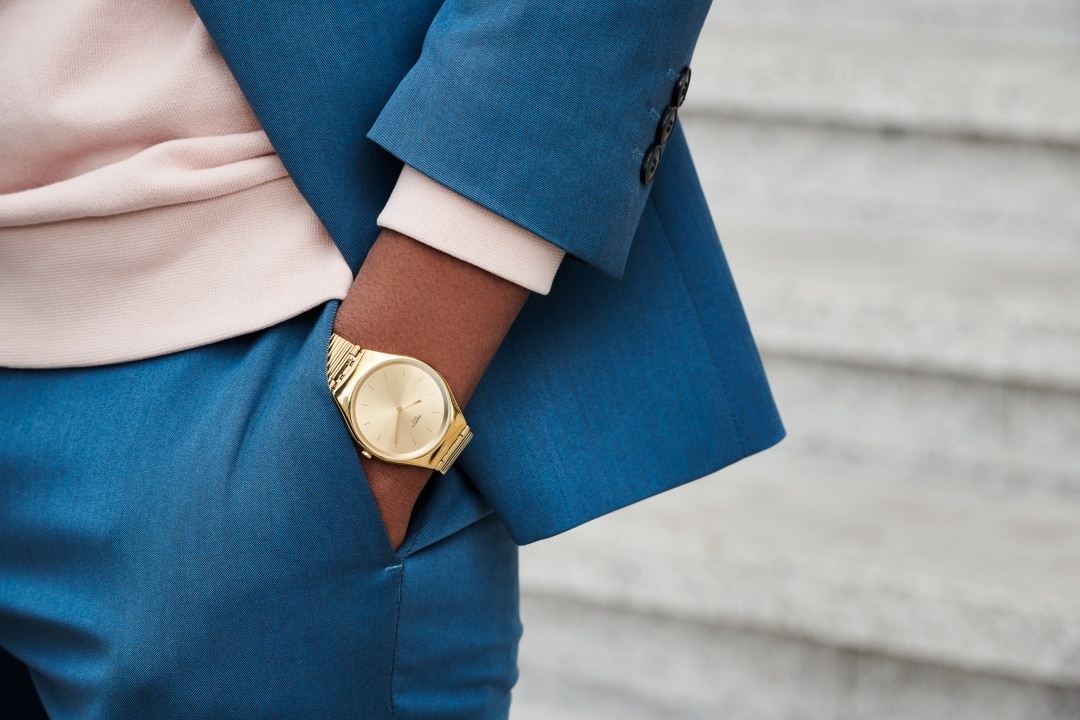 Have you subscribed to Man of Many? You can also follow us on Facebook, Twitter, Instagram, and YouTube.