The World's First Inverted Lighter is Finally Available for Purchase
In Partnership with DISSIM
Allow us to present the last lighter you'll ever need to buy. Going by the name of DISSIM, it raised over $300K on Kickstarter and with good reason. Bolstered by a patent-pending circled grip and angled flame port—to throw out just a few key features—it's the world's first lighter designed for both upright and inverted use. Robust and refillable, it delivers serious innovation and comes backed by a lifetime warranty. Like we said: this is the last lighter you'll ever need to buy and for just US$30, no less.
By staying the course over time, DISSIM retains an eco-friendly edge. It's built from high-quality metal components and equipped with a convenient refill valve, complete with fuel window. The overall fuel capacity is a generous 2g and refilling the lighter is as simple as adding more butane. All that's left for you to do is slip your finger through the circle grip and press down on the high-quality trigger ignition. Voila. A low-temperature adjustable flame is now at your disposal, no matter what the angle.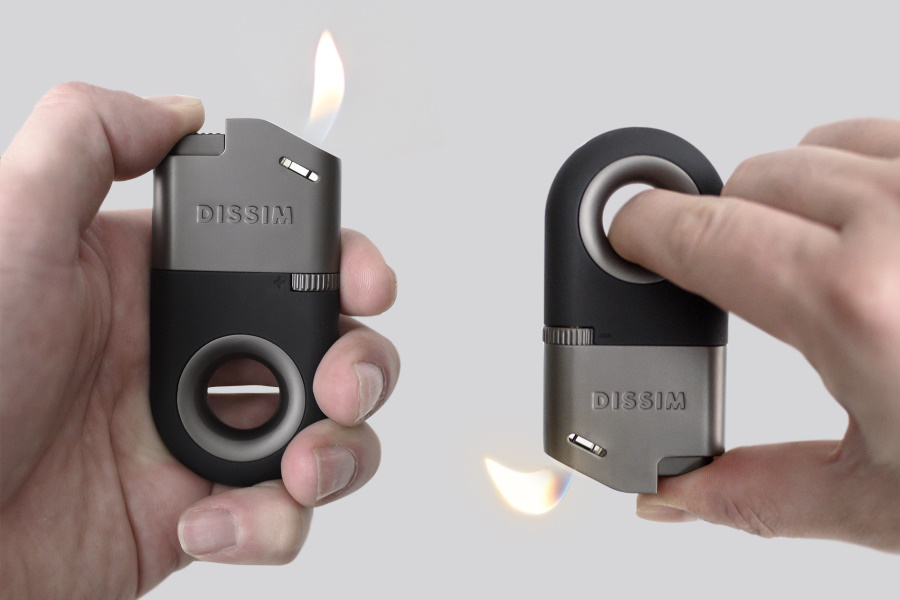 Whereas most lighters serve maybe one or two functions, DISSIM does them all. It's pocket-friendly, easy to invert, and effortlessly adjustable. Compare that to your average Zippo, which burns your fingers every time you turn it upside down and doesn't offer an adjustable flame. Then we have your standard long-stem lighter, which is neither refillable nor pocket-friendly. And don't even get us started on those disposable lighters that you find at the nearest gas station.
By contrast, DISSIM is long-lasting, refillable, ergonomic, adjustable, and wildly functional. Use it at any angle and behold the high-quality trigger ignition and patent-pending circle grip. Adjust the angled port flame to suit your needs and don't forget to check the fuel window every now and then.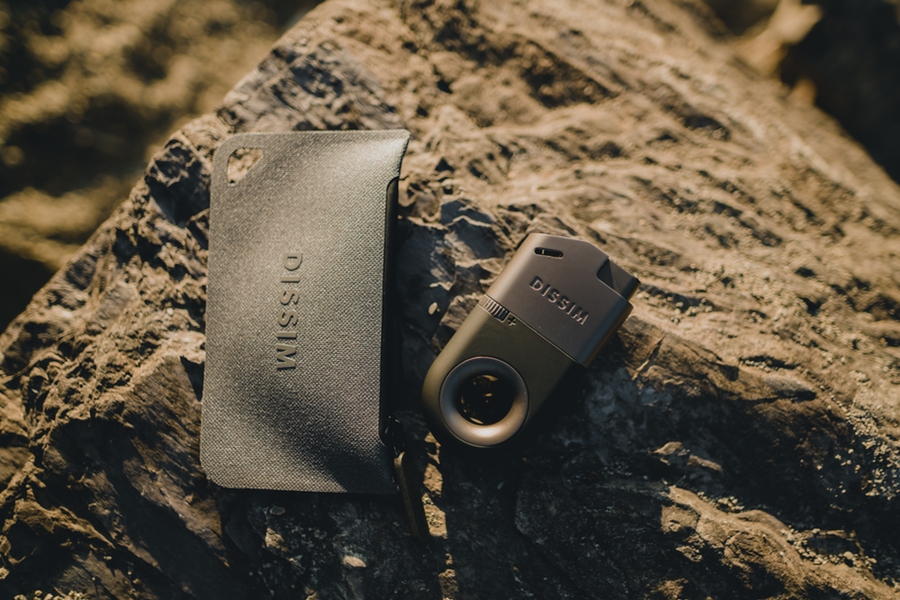 This is everything you can possibly want out of a lighter and it's finally available for public consumption. Buy one for US$30 and pick up an adjoining carry case (for US$15) while you're at. Bundle packages are discounted and US customers get free shipping on orders over US$50. Prepare to light up…or down…with impeccable efficiency. That's the magic of DISSIM.