This Medical-Grade O2 Curve Mask Protects and Serves
Masks aren't just something you see people in areas with heavy pollution wearing. They're something all of us should be wearing during this current pandemic. With so many people now wearing masks, frontline workers who need surgical and N95 masks are facing a shortage. That's where the rest of the world needs to pick up the ball and start looking for alternatives, leaving those masks to medical workers. O2 Canada is answering that call with a cutting-edge mask—the O2 Curve Mask.
You'll also like:
You Can Customise this Airtight Respirator Mask on Kickstarter
This Reusable Silicone Face Mask Has Gone Viral on Kickstarter
10 Best Surgical Face Masks to Reduce the Spread of Germs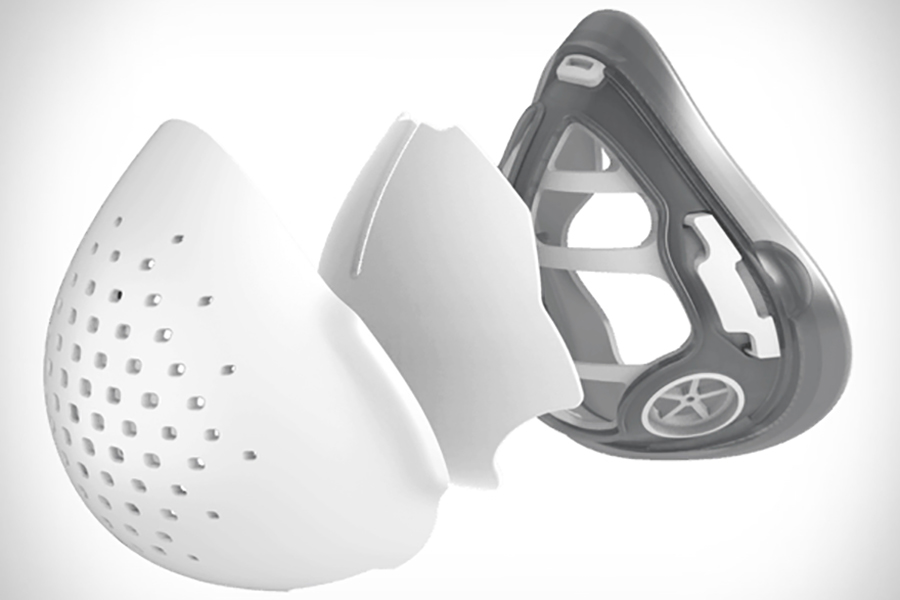 The O2 Curve Mask uses a distinct design and technology to protect its wearer. The respirator fits snugly over your nose and mouth and has adjustable straps that not only ensure proper fit, but also increase comfort. The soft silicone ear loops help prevent chafing and soreness. The mask also features a medical-grade silicone seal that's actually more protective than the seals of an N95 mask. The adjustable neck strap also features a magnetic clip, making putting and taking off the mask a simple affair. The O2 mask filters particulate material down to 0,1 microns. To put that in perspective, a grain of sand measures 90 microns. Dust, mold, and pollen measure 10 microns, while exhaust particles measure 2.5 microns. Airborne bacteria and pathogens measure 0.5 microns. While O2 doesn't guarantee that the mask will filter out the coronavirus—there are just too many unknowns—you stand a pretty good chance of being protected with this mask, especially since the O2 Curve Mask is 65 percent more effective than similarly priced masks.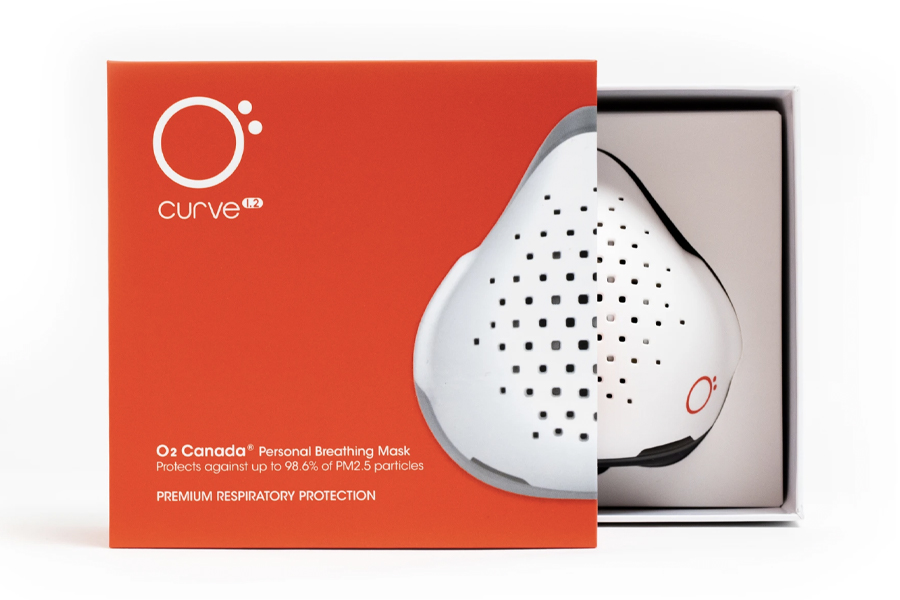 The mask is reusable and comes with a 3-pack of electrostatic filters for free. Simply replace the filter in the shell when appropriate. The shell comes in white, but is also available in black, blue, and red. The O2 Curve Mask is priced at just $70. You can protect yourself and help out our frontline medical staff with the O2 Curve Masks.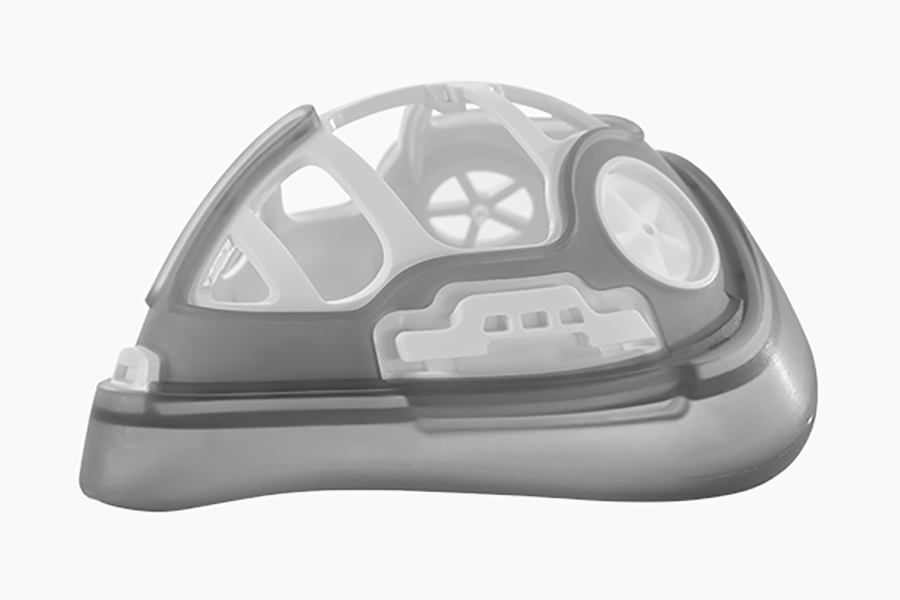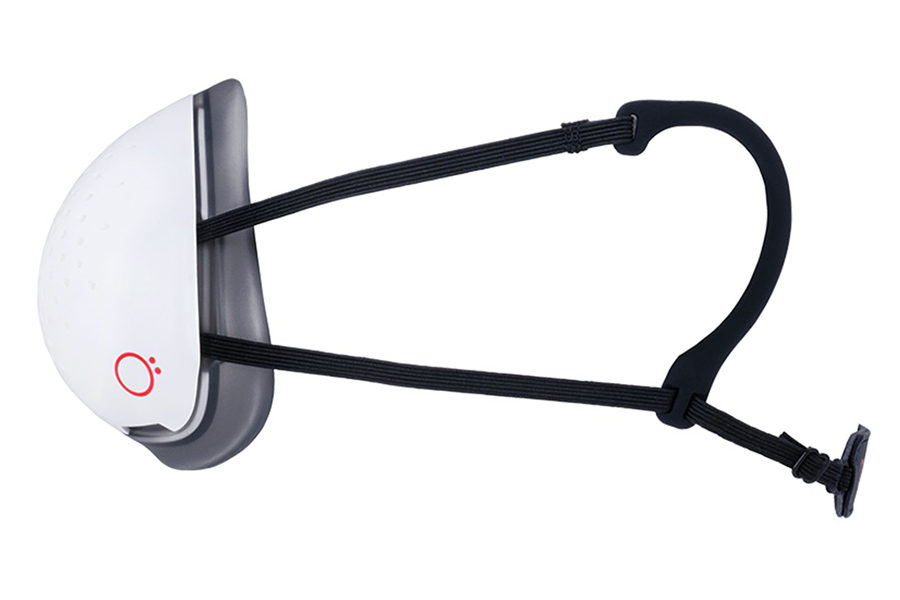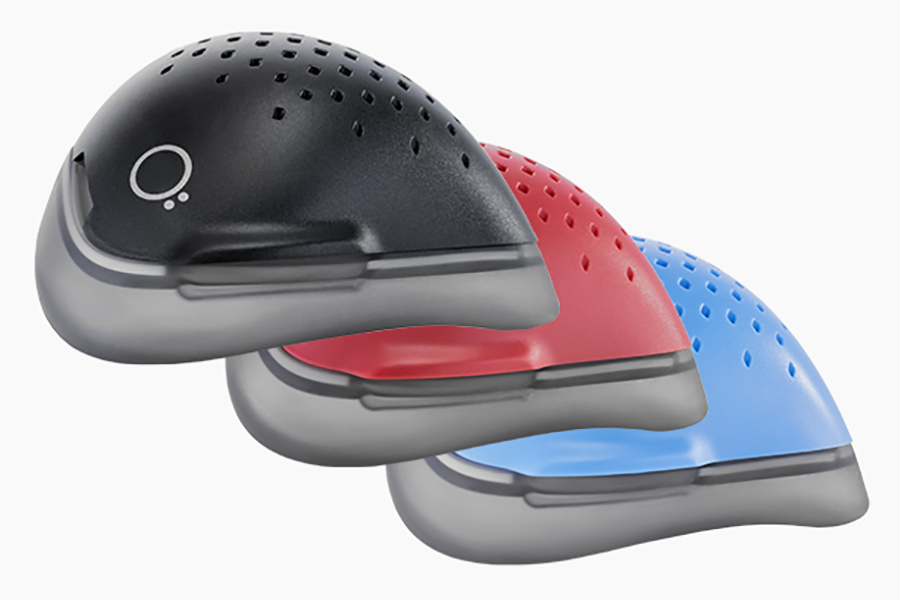 You'll also like:
You Can Customise this Airtight Respirator Mask on Kickstarter
This Reusable Silicone Face Mask Has Gone Viral on Kickstarter
10 Best Surgical Face Masks to Reduce the Spread of Germs