This One Pocket Knife Checks Every Box for the Gifting Season
In Partnership with Deejo
What to get for your favourite dude this Christmas season? It should be something he'll actually use and enjoy, but also deliver sentimental value. It should leave him pleasantly surprised at your thoughtfulness. It should emanate with a unique and personal touch and stand out from the herd of generic gifts he might receive.
Finding it hard to check all these boxes? We have just the thing for you. It comes from Deejo and takes the form of an ultralight and easy-to-carry pocket knife. That's before we get to the brand's incredible customisation platform aka MyDeejo, allowing you to essentially design your own model. Do so wisely and you've just discovered the perfect holiday gift.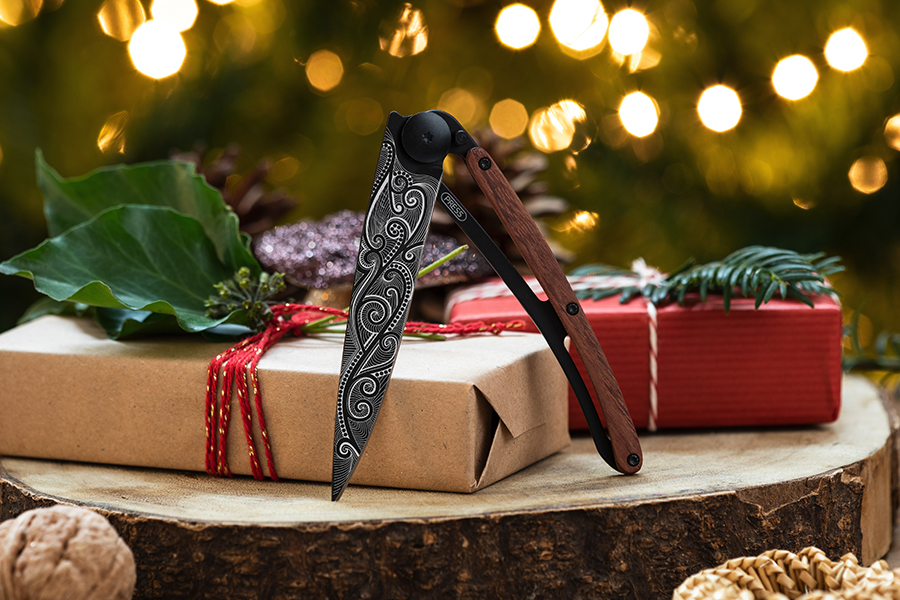 Here's how MyDeejo works. Visit their streamlined platform and choose between a variety of different features, including things like handle material and finish. The next step is where you get to truly shine. Choose between over 60 different tattoos—i.e. signature blade illustrations—to inject this high-quality EDC with a blatant touch of distinction. Seal the deal with a personal engraving of up to 35 characters.
No longer is your best mate or loved one looking at a functional pocket knife, but a stylish and symbolic one too. The blade illustration alone is a guaranteed conversation-starter, delivering both aesthetic vibrancy and enduring significance. Opt for an engraving and this meaningful gift becomes that much more so.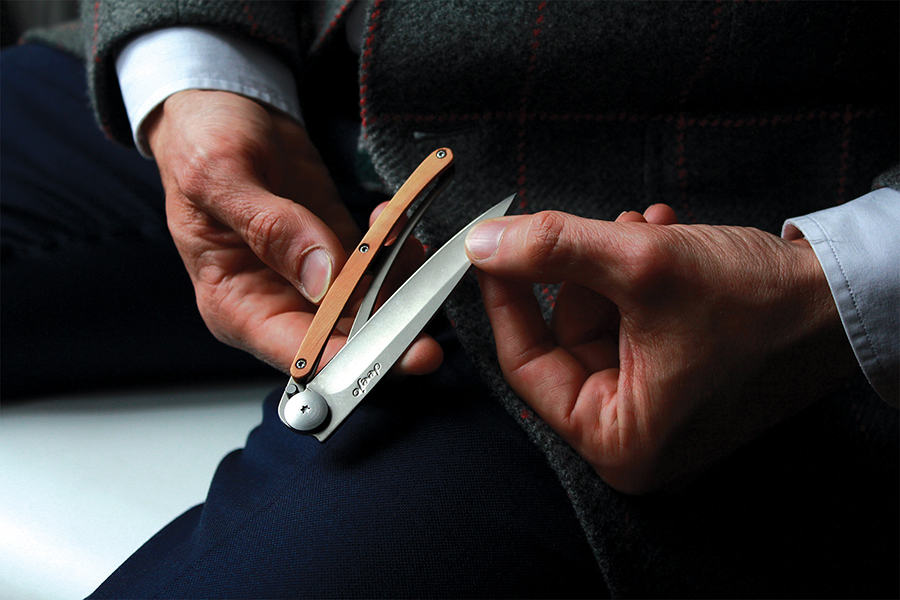 Already sturdy and lightweight, Deejo pocket knives put thousands of customisation options at your fingertips. Use the opportunity wisely and you've found yourself the perfect holiday gift, the kind that will make him go "damn!" Check back in 10 years to discover he still cherishes his Deejo pocket knife and plans to pass it down a generation or two. Yeah, it's that kind of gift. You did good, mate!