Buy the World's Best Anti-Gravity Lighter for Just US$24
In Partnership with DISSIM
Kickstarter supporters are going absolutely crazy over the new DISSIM Lighter, which has soared more than US$255,000 past its funding goal with about a week left to go. Bolstered by a patent-pending circle grip and angled flame port, it's the world's first lighter designed for upright and inverted use. DISSIM also happens to be built so sturdily that the brand is offering a lifetime warranty. We think we're starting to understand that insane funding surge! Get in now and this radical EDC only costs US$24, as opposed to the US$30 it'll cost upon leaving Kickstarter.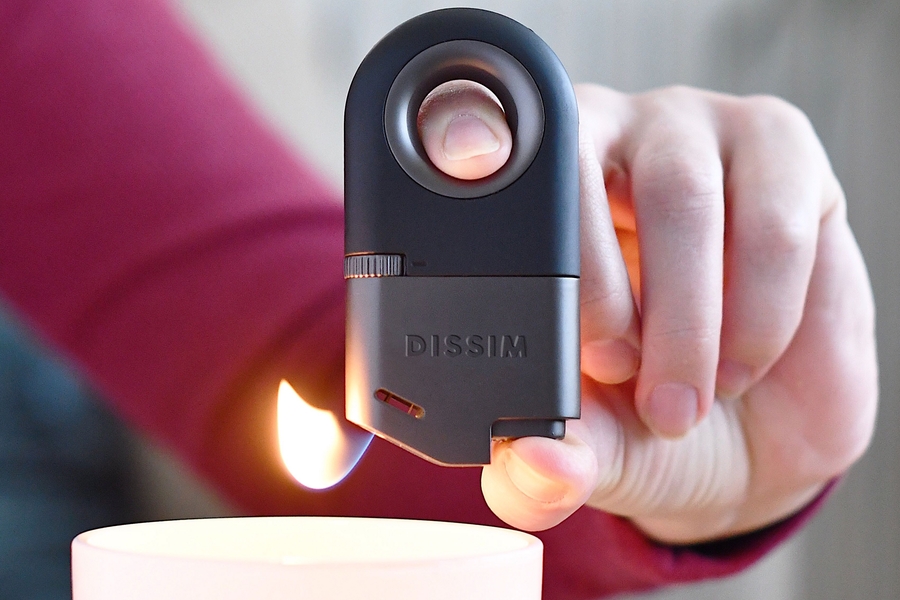 Made of high-quality cast metal components, DISSIM is literally the last lighter you'll ever need to buy. That gives it an eco-friendly edge, amongst other things. After all, one long-lasting lighter to rule them all means no more disposable lighters ending up in the local dump. It features a refill valve for butane gas and a convenient fuel window, allowing you to keep an eye on the butane level. The overall fuel capacity is 2g and all you need to do is refill the tank after use.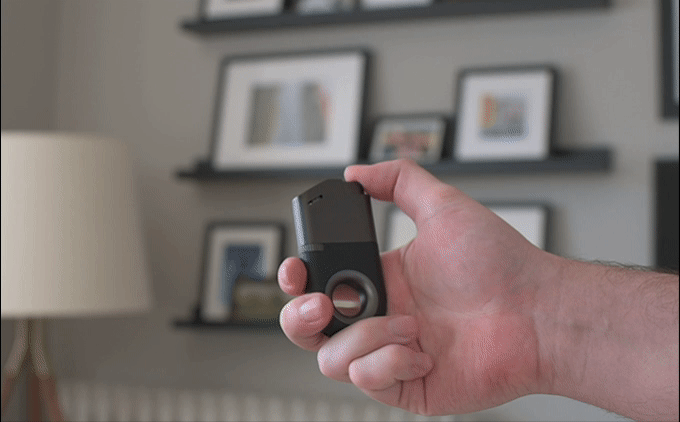 Because the DISSIM Lighter is both resilient and refillable, the brand has no problem offering a lifetime warranty. To quote them directly: "We are so confident in our design and engineering, we gave out lighter a Lifetime Warranty. If you buy a lighter from us and it breaks, we'll send you a new one. You just pay the shipping and handling. Simple."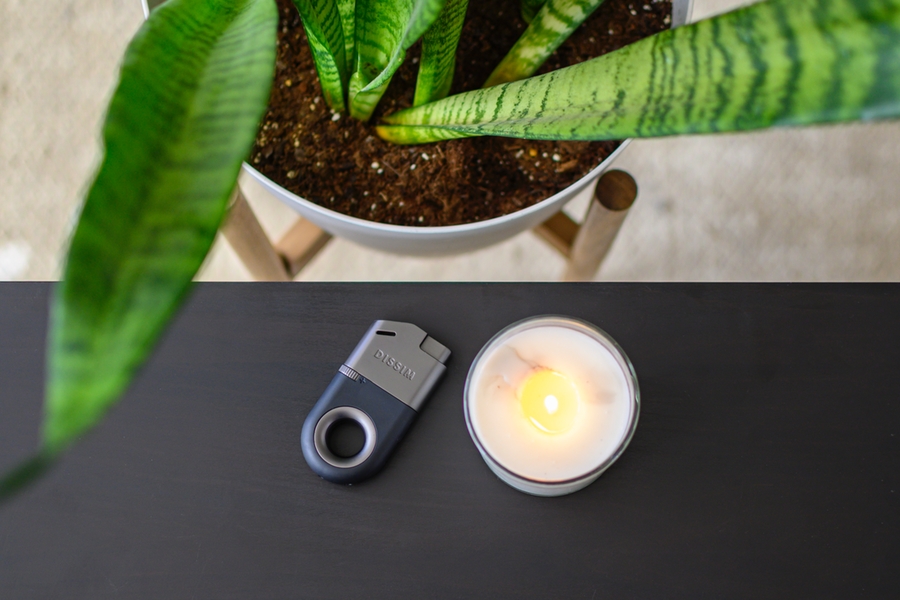 Of course, longevity is but one amongst a number of things DISSIM has going for it. As we discussed in a Johnnie Walker Green Label 15-Year-Old Scotch Whisky, this product represents an innovative leap forward for a generally stagnant sector. As the world's first lighter designed for upright and inverted use, it features a unique ergonomic circle grip and adjustable flame dial. Slip one finger through the circle and put your thumb on the igniter and spark a flame in either the upright or inverted position, using the lighter for a broad spectrum of purposes.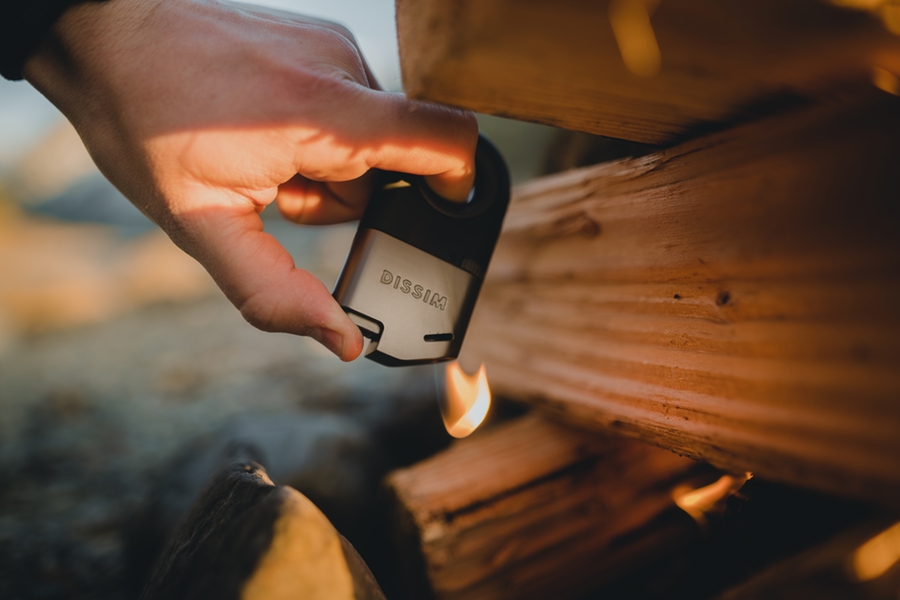 Compare DISSIM to virtually any other type of lighter and you'll begin to see the benefits. Even a standard Zippo can't compete, as it's not easily inverted or all that ergonomic, nor is it equipped with a wide-reaching flame dial. Then we have something like long-stemmed butane lighters, which are neither refillable, travel-friendly, or all that durable. And we won't even waste our breath on disposable lighters and their bevy of disadvantages. Meanwhile, DISSIM is as compact as pocket-sized counterparts, but also refillable, sustainable, easily inverted, adjustable, and backed by a lifetime warranty.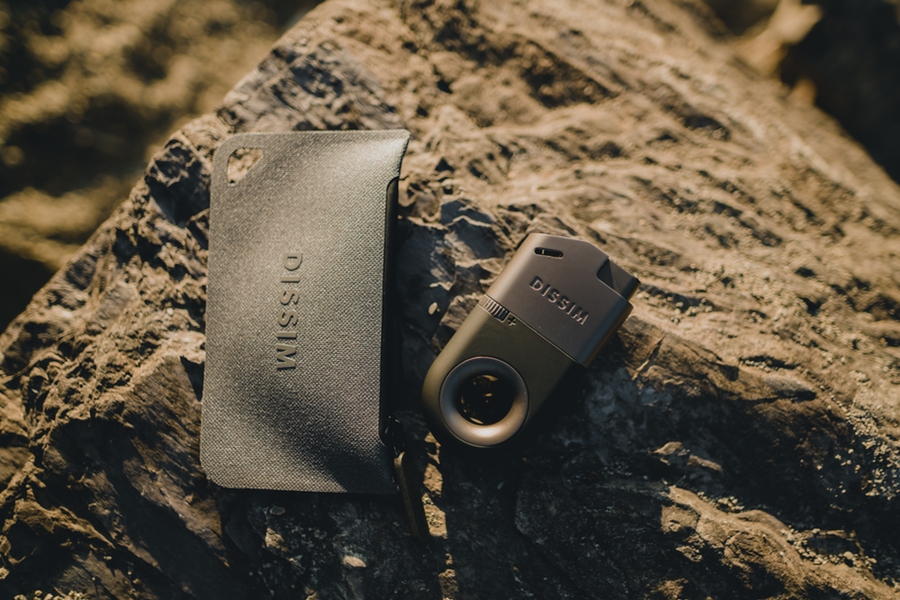 Opt-in now and you can get a DISSIM Lighter for as little as US$24. Crank your pledge up a notch and the brand will throw in a waterproof carry case for storage and travel. Whether you love cutting-edge EDC or are simply tired of buying new lighters, this is definitely the product for you. Plus, it comes backed by a lifetime warranty and just looks freaking cool. Say hello to the last lighter you'll ever buy.