This Simple Prix Stress Test Could Change Your Life
Australian health and wellness brand Prix has expanded its range of products to include an at-home stress test for monitoring levels throughout the day. The convenient kit lets you monitor your cortisol levels (a major stress hormone) via simple saliva tests.
While previous tests were more complicated, focusing on hormones like testosterone and estrogen (still crucial to general health and wellbeing) this new test should appeal to busy adults looking for a more affordable and detailed alternative to stress measurements on a smartwatch.
If not properly managed, stress can lead to weight gain, acne, thinning hair, low sex drive and depression. In the long term, some studies have shown stress to be linked to an increased risk of more serious conditions like heart disease and diabetes. So managing stress is something we shouldn't brush off as insignificant.
The Prix test requires users take 8 saliva samples at set intervals across the day to build a picture of stress hormone levels. The information is then reviewed by a GP and recorded for you to read. Using this information, people can potentially identify the impact physical, environmental, and lifestyle factors are having across the day on their stress levels.
The idea behind the at-home tracking is to allow an easy and discreet way for people to become more tuned-in to what's actually going on inside their body and give them the information to optimise their physical and mental health.
All samples are tested by major pathology labs using proven techniques, and results are reviewed by one of Prix's GPs to help users better understand what they mean before being published on secure, easy to read dashboards.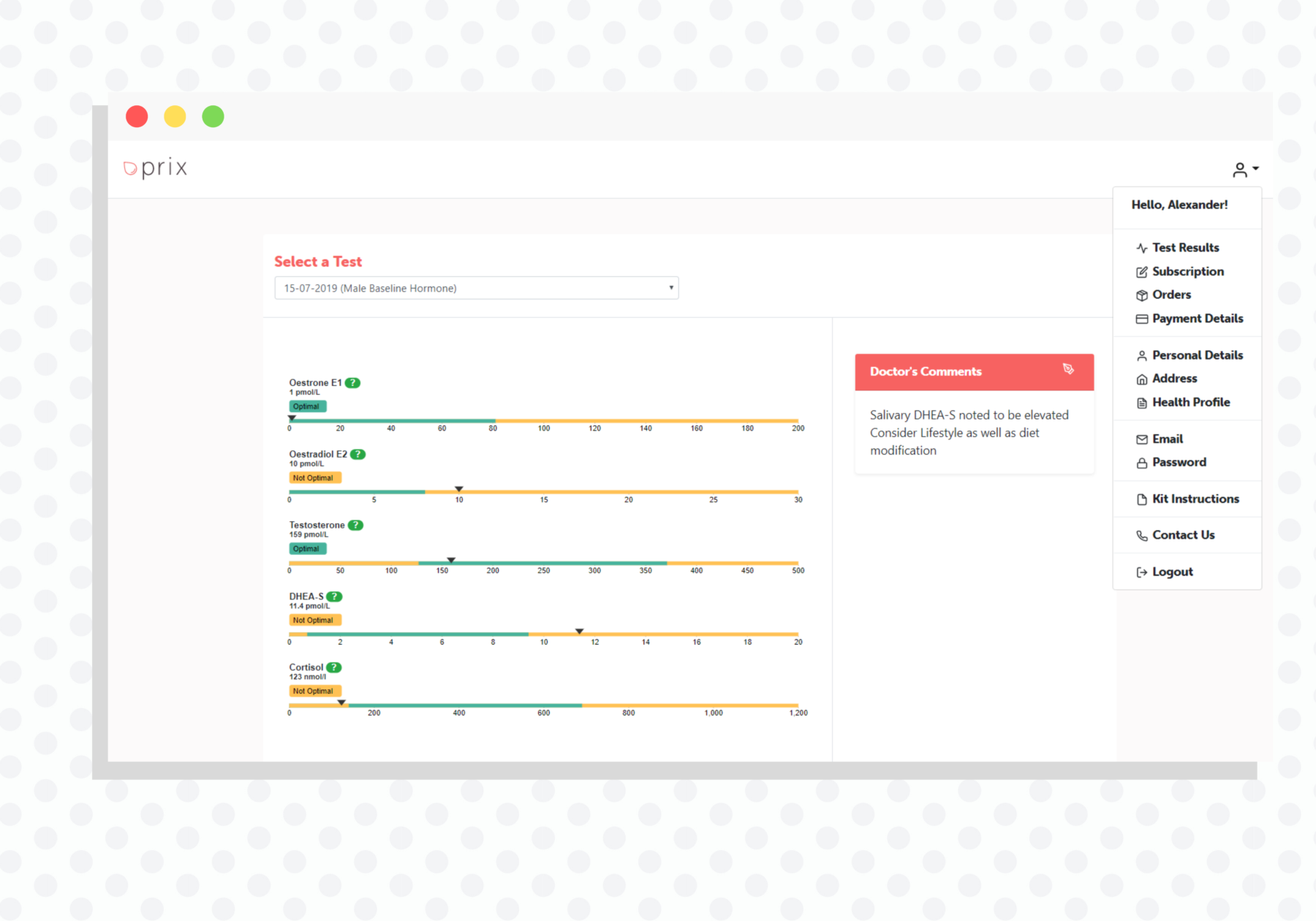 If a test flags a person's hormones as a little out of whack, Prix recommends they can work through a treatment plan with their GP before it develops into something more serious. Often small lifestyle changes related to work, sleep, exercise and diet are all that are required to help manage stress.
"Stress is one of those things that can just creep up on you," says Alex Concannon, Founder of Prix. "In the past I let the stresses of work, trying to maintain a normal social life, and the physical stress from over-training get on top of me to the point where I ended up in the hospital."
"I have always loved the idea of taking more control of my health and wanted to create a better way to track what's actually going on inside my body. The new stress test provides more insight into how your day is affecting your hormone levels so you can make changes to be mentally, and physically healthier."
You can check out the Prix stress test online via the link below. Who knows, it may just change your life.