This Space-Saving Storage Unit Presents Your Watch Collection as a Work of Art
In Partnership with Marbus Carpar
You've made the effort of amassing an exceptional watch or jewellery collection, so why not show off your achievement? Enter Melbourne-based start-up MARBUS CARPAR, which wants to put your watch and jewellery collection on display the way it should be. They're kicking things off with the wondrous Time Capsule, a unique storage item that's equal parts elegant, versatile, and space-saving. Standing upright and featuring an authentic marble base, it stores your collection and spruces up your decor in one fell swoop.
MARBUS CARPAR's origins trace back to 2017, when one of the brand founders noticed something: watches were more like pieces of jewellery or status symbols than they were mere timepieces. It was then no wonder that distinguished men were amassing stylish watch collections and then alternating between pieces the way they might alternate between outfits. Meanwhile, the majority of storage solutions take the form of hefty boxes, which feature limited capacities and impractical designs.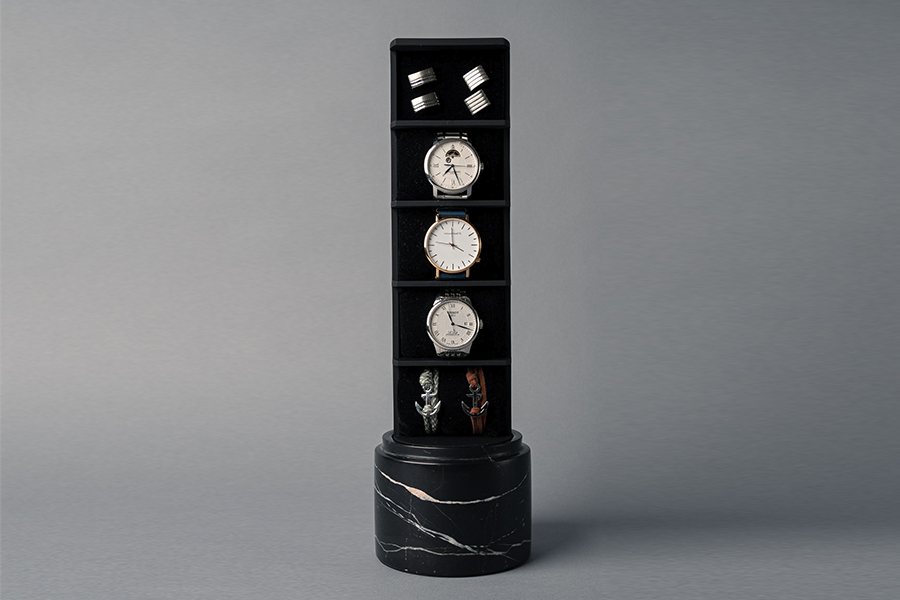 To fill a proverbial gap, MARBUS CARPAR created the Time Capsule. With its upright posture, elegant aesthetic, and authentic marble base, the product delivers the best of form and function (you know, kind of like a great watch). Not only does it cut down on clutter and save you tons of space, but it doubles as a brilliant display piece for your watches, bracelets, cufflinks, rings, earrings, and necklaces. Naturally, it's also a great gift idea for males and females alike.
In addition to genuine marble, each Time Capsule employs a high-grade perspex cover to keep your possessions safe. That's joined by a high-impact polystyrene stem with a soft-touch finish in either black or white, to match the marble base. Then we have what might be the niftiest feature of all, better known as 'ring pillows.' Custom-made and designed, each ring pillow gives your rings, cufflinks, and earrings a plush and proper bed upon which to rest.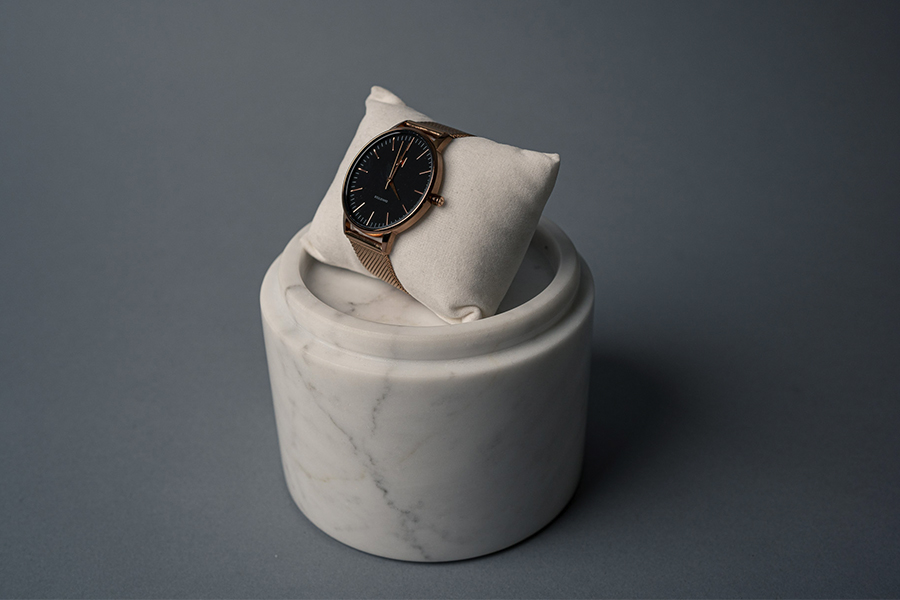 You've done the hard part of choosing the right watches and jewels. Now is the time to put your collection on display in form-fitting fashion. MARBUS CARPAR is currently running a campaign over on Kickstarter, where you can support this project. The brand is offering four different Time Capsule options: 3-stack white, 3-stack black, 5-stack white, and 5-stack black. Each tower features a 120mm base diameter footprint, opening up plenty of space.
As always, the early birds get the best deals. Head on over to Kickstarter to throw some support behind MARBUS CARPAR and their Time Capsule, a novel and sophisticated storage solution.