Travel Guide – Life, by Okinawa
When deciding to visit Japan the first destination that pops into mind is usually Tokyo, a city so abundant with digital stimulation that it makes your smartphone-addicted teenage niece come off as a Luddite by comparison. And sure, the food in Tokyo will be delicious and you're likely to catch an unforgettable runway show featuring actual robots and life-sized Pokemon action figures, but at some point you might ask yourself: is being surrounded by technology really the vacation I needed?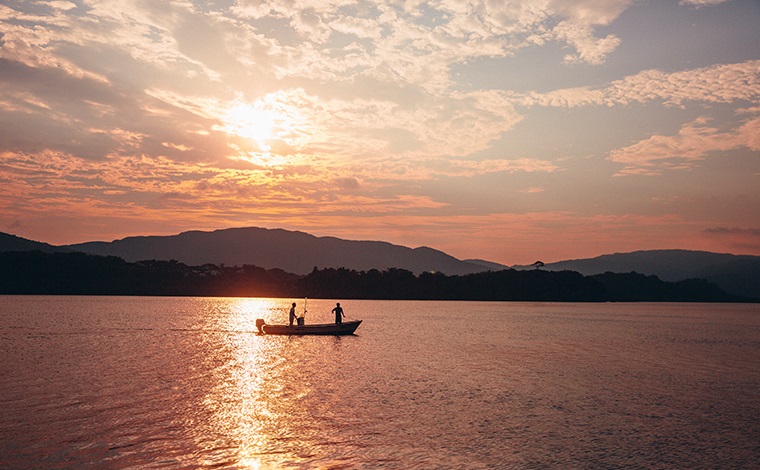 For those seeking an experience that unplugs them from their devices and then plugs them into a rich environment of vast beauty and human connection, consider visiting a massive cluster of islands at the southernmost tip of Japan instead. It's not only a place abundant with natural, visual splendour, but also one that hosts the highest number of centenarians in the world thanks to a healthy local diet and a general stress-free atmosphere. That place is Okinawa. It's real, and it's spectacular.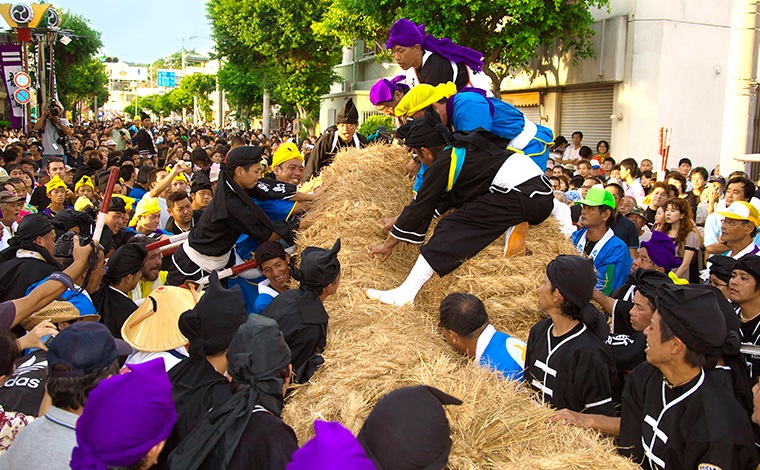 A single glimpse at pictures of Okinawa can tell you it's about as far away in spirit as one can get from Tokyo (or by extension any current urban hub on the planet). The vibe here is spacious, relaxed, friendly and brimming with life. The people are exceptionally kind, wise and hospitable. The climate is perfectly subtropical and ideal for growing vegetables and sustaining hundreds of animal species. Pair all that with insanely gorgeous beaches where pristine sand meets with pristine ocean, majestic waterfalls and epic jungles and you're looking at the kind of experience that your computer or even VR will simply never be able to replicate. And of course if too much Zen simply isn't your thing you're just a 3-hour flight away from Tokyo.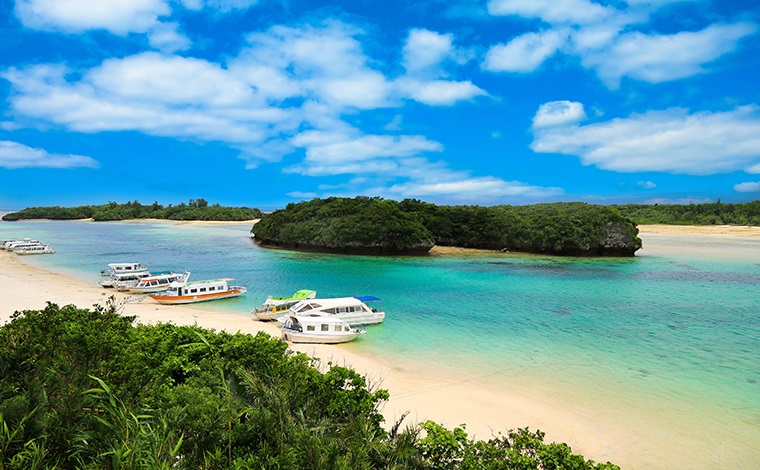 In an effort to spread awareness about a place that frankly shouldn't need much promotion, Okinawa has launched a campaign called Life, by Okinawa that includes a very accessible website and a tremendous Youtube video (see above). In the video, a Singapore urbanite more or less surgically attached to her phone decides to drop the hustle and bustle and visit Okinawa for a few days. She's almost immediately transported to a world where time stands still in the best way possible. Here, humans convene consistently and joyously and there isn't some sort of post-modern, self-aware pretence rendering the whole thing as somewhat inauthentic. The food is brilliantly fresh and the scenery is breathtaking. To put it another way: real health and real happiness is everywhere without a fitness tracker or therapist in sight.
While Okinawa is most definitely a place to get your meditation on, or eat food so fresh your taste buds might orgasm, or engage in arts and crafts, or even take a karate class, there's such a genuine aura of peace floating in the air that no single activity or selling point is even necessary in order to get a core message across. Seriously, the omnipresent smiles and jaw-dropping views pretty much say it all–this is where you go to experience real connections, real beauty, and a real vacation.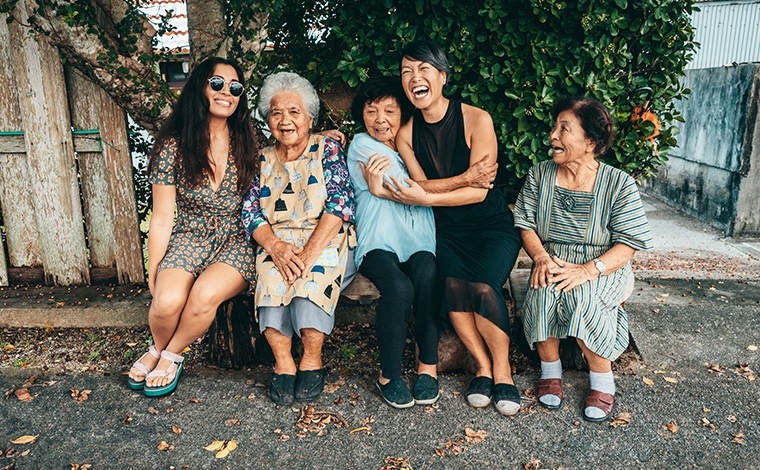 If you want our advice, make your next trip to Japan a two-part experience. First, visit the place where stimulation was practically born: Tokyo. It's a city overflowing with lights, screens and gadgets. Then, when your tolerance for near seizure-inducing visuals has reached its apex, hop on a plane and head to the Okinawa Islands. Once you arrive, leave the phone and tablet in your luggage, arm yourself with a good camera and an open mind, and encounter life in all its undiluted glory. Meditate. Converse. Eat. Exercise. Relax. Engage. Then go home, diligently plug all your devices back in, and see which part of your trip you miss the most.
This post is supported by Tourism Okinawa.