48 hours in a city that has so much to offer is not nearly enough time and therefore deciding what to do with your limited hours can be quite daunting. That's where we come in.
With the help of SF Travel, we got to experience some of the best the Golden Gate city has to offer, to hopefully, make your stay in San Francisco as memorable as possible. From where to stay, eat and drink, to what to do, see and experience, there truly is something for everyone. And if you are a sucker for a good cocktail, holidaying in a city where not one, but two of the world's most iconic classic cocktails were invented will be right up your alley. We are of course referring to the Mai Tai and the Tommy's Margarita.
Check out our ideas and recommendations below for a guaranteed good time in San Francisco:
Stay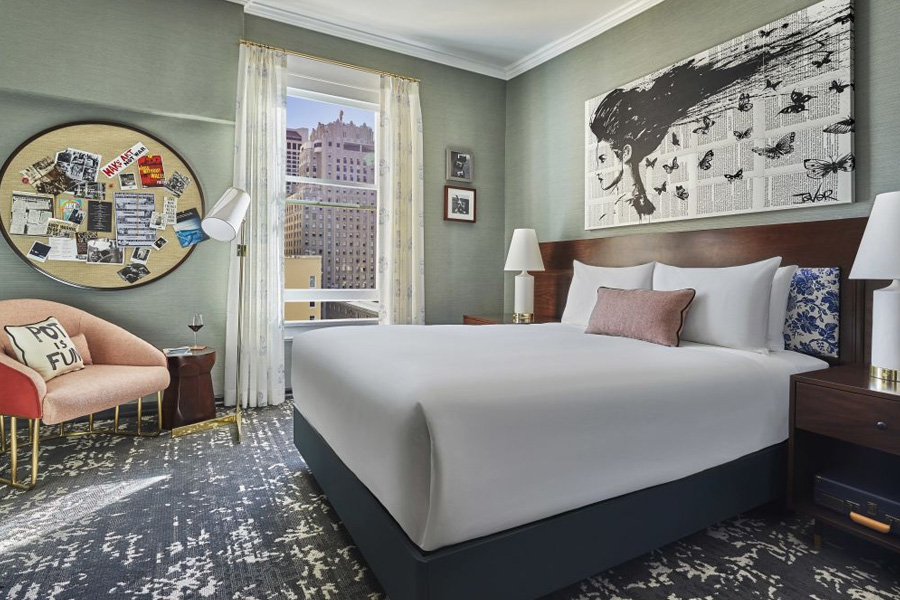 Hotel Emblem
Cosy and vibrant from the moment you step inside, Hotel Emblem has numerous thought-provoking features and creative corners that certainly make this a hotel you won't forget. From the book filled arch wall in the reception area, to a cocktail lobby bar inspired by the Beat Generation and every guest room with a uniquely different design and a touch of modern provocation, the eclectic theme is almost enchanting.
It's also ideally located in downtown San Francisco where Nob Hill meets Union Square and the Theatre District meaning plenty of things to do that's simply a stone throw away from the hotel. Other than the comfy rooms, we found ourselves spending quite a bit of time in Obscenity Bar & Lounge, the dimly lit lobby bar drinking classic cocktails and snacking on cheese and charcuterie. Another favourite of ours was the Australian-style coffee shop, Bluestone, connected to the hotel reception serving up delicious flat whites like only the Aussies can.
What makes a good hotel great is that you don't feel the need to leave, cause you have everything you could want right there and then. Hotel Emblem is just that.
Eat & Drink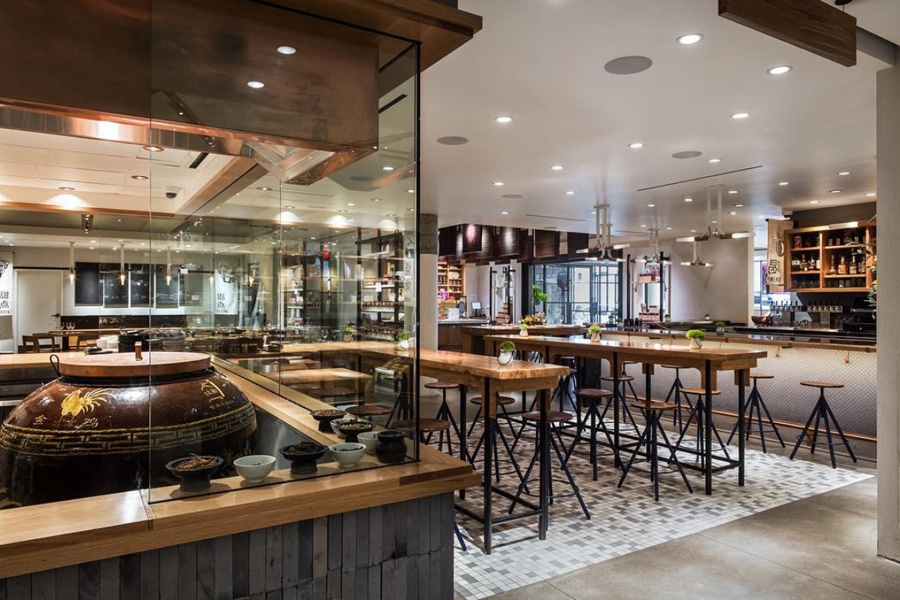 China Live
Situated in the heart of San Francisco's Chinatown, China Live's mission is to educate customers on the rich history and influence of the cuisine in the city. By offering traditional Chinese dishes with a modern twist, it's both a culinary and cultural destination spot that's an absolute must. If you can't quite make up your mind on what dish to go for, opt for the set menu so you can try a little bit of all the favourites.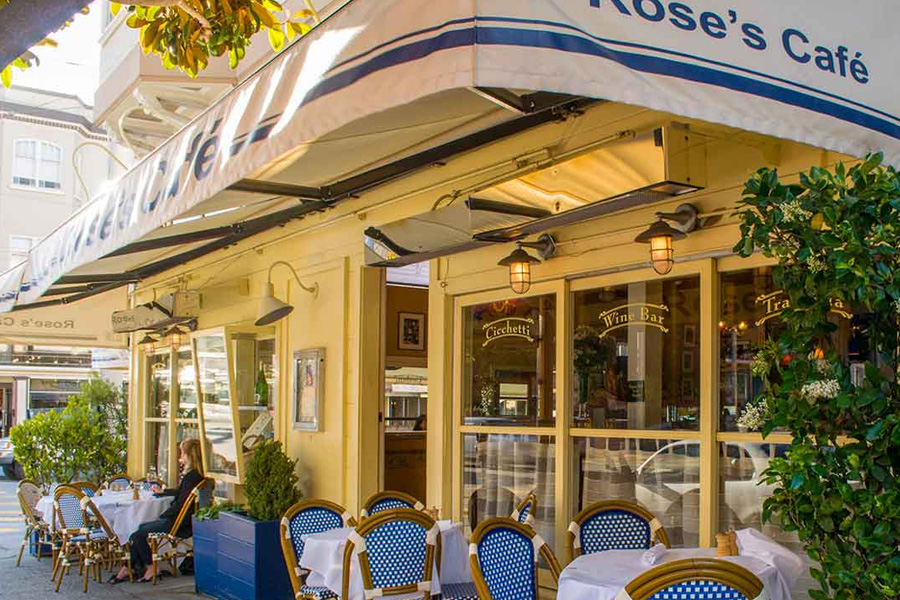 Roses Café
A bustling all-day Italian style café with outdoor seating that's perfect to soak in the San Fran sidewalk culture as you sip on your coffee or Bloody Mary. Situated in the vibrant Cow Hollow district, the area is known as a great shopping destination and home to many young professionals. If you find yourself here for breaky, try the breakfast pizza which also happens to be their speciality.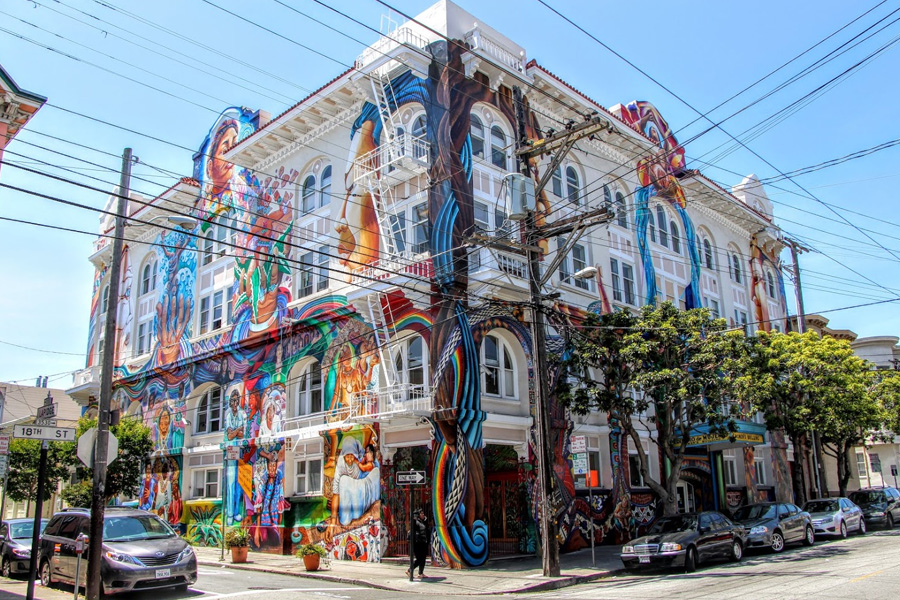 Mission District Food Tour
Explore San Francisco's modern neighbourhood and vibrant hub through some of the best food this beautiful bay city has to offer. Not only will you learn some of the rich history as you walk along the Mission streets, you will also get a local's insight into the do's and don'ts of the area. Along our Mission District Food Tour with Avital Tours, we got to experience 4 different food spots that truly showcases the incredible and diverse San Fran cuisine.  Along our stop was the below places: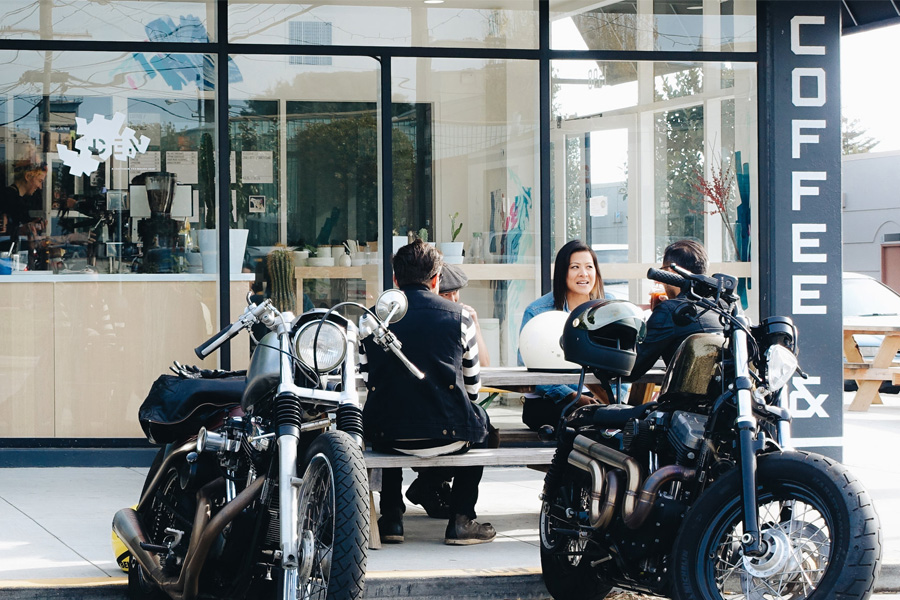 Craftsman and Wolves
Our first stop on the food tour was at this hip patisserie that has a serious passion for pastries. They are most famous for their "The Rebel Within" savoury muffin that has a perfectly cooked soft boiled egg in the middle. In fact, The Rebel Within has become somewhat of an Instagram sensation as it truly is a work of art. That, and it's also insanely delicious.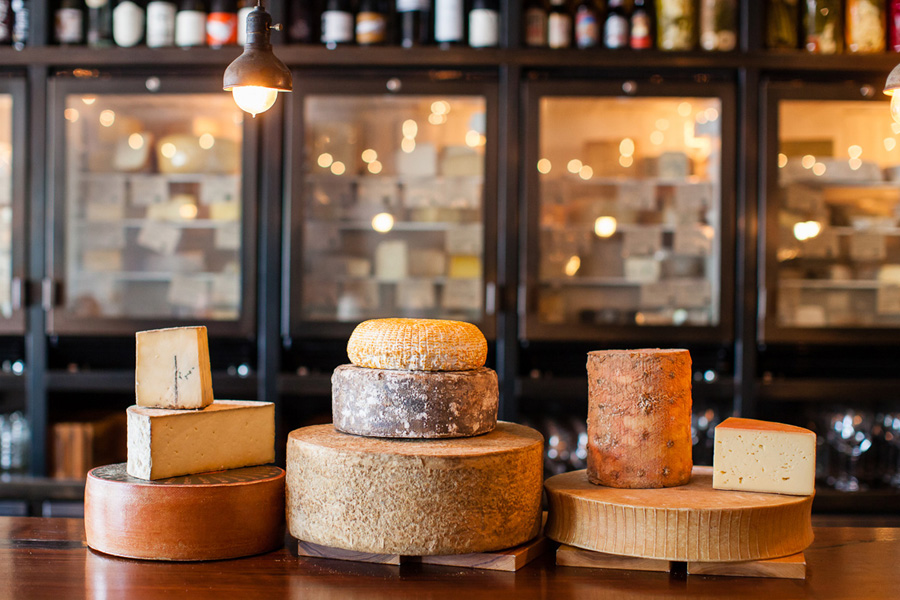 Mission Cheese
What's better than a cheese and wine tasting? Well, we're glad you asked. At Mission Cheese, their tastings are paired with beer. Contrary to popular belief and according to the cheese mongers (aka the people that work here), carbonated drinks such as beer actually pair much better with heavier, fattier foods and release the flavour in a whole new way. If you insist on pairing your cheese tasting with wine, that option is there too.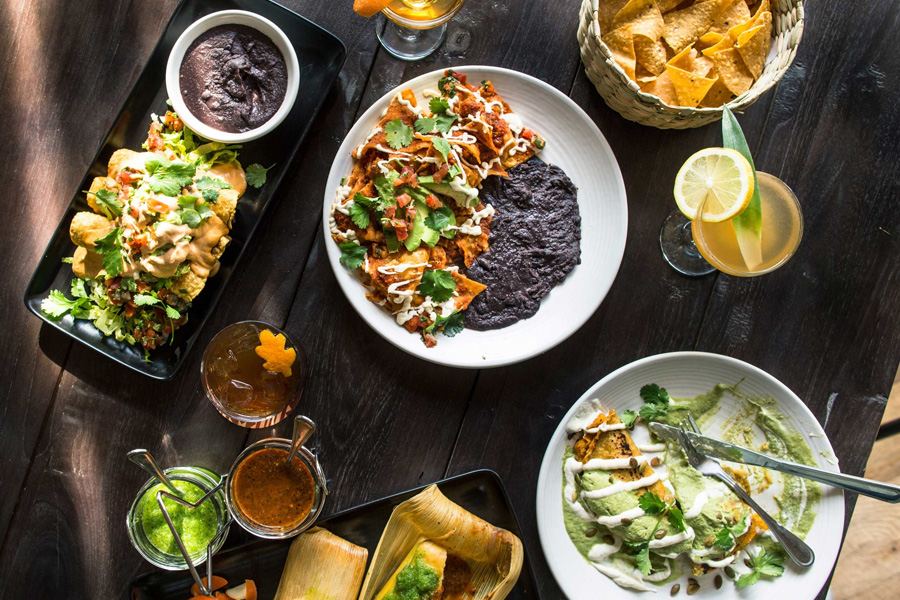 Gracias Madre
From the same owners that started the Gratitude Café in Los Angeles, comes the sustainable eats restaurant Gracias Madre. They also happened to be the first plant-based Mexican restaurant in the Mission District and offer a delicious selection of dishes that even meat and dairy lovers would devour.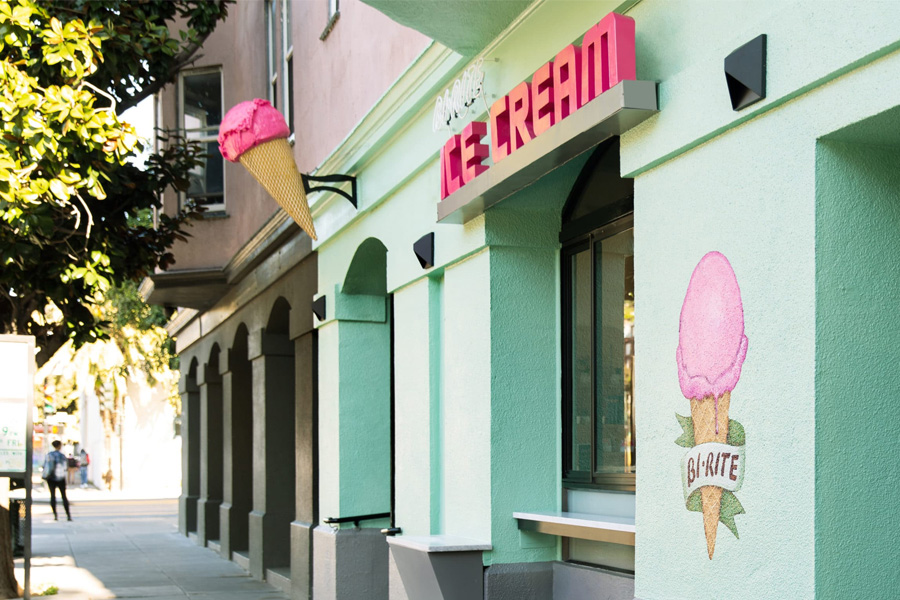 Bi-rite Creamery
A great food tour wouldn't be complete without a dessert stop.  Bi-rite Creamery was where we stuffed our faces one last time with a trusty ice cream favourite – salted caramel. Famous for being San Fran's most famous ice-cream shop, we were beyond excited to see what all the fuss is about, and all we can say is, they certainly did save the best for last.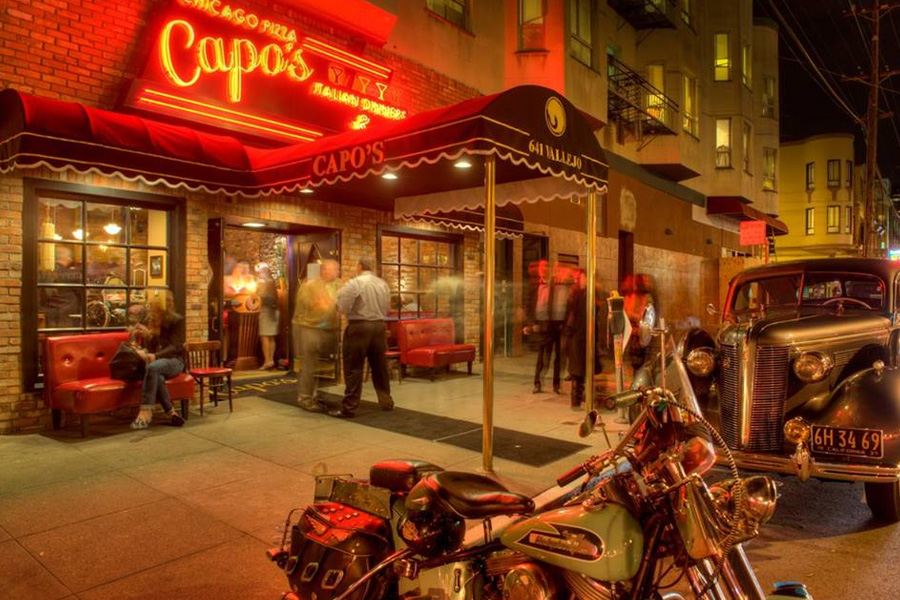 Capo's (North Beach)
Perhaps the biggest regret we had going to Capo's, was that we didn't arrive hungry enough. Authentic Chicago-style Italian cuisine that'll have your mouth watering so much, you'll want to try just about everything on the menu. Think deep-dish pizzas, stuffed crusts, Calabrese sausages and their infamous Quattro Forni breads whilst dining on huge red-leather banquettes that feels like something out of 1920's Chicago.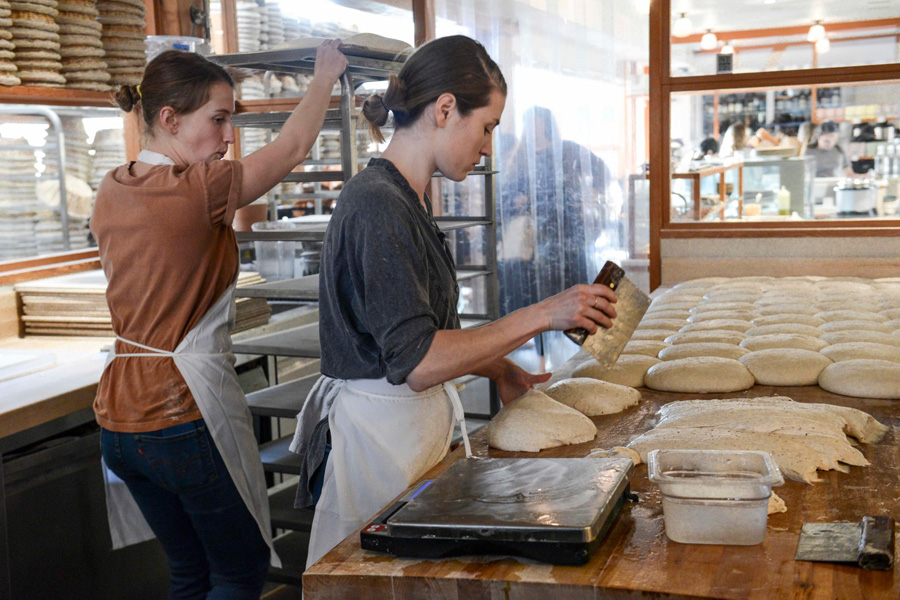 Tartine Manufactory
We're just gonna call it, Tartine is San Francisco's best breakfast spot. Just think of the best bread you've ever had, but about 10 times better – That's Tartine.  Whether it's country loaves, sweet pastries or just classic white sourdough, every bite is heaven, and the bread is just the beginning. Topped with the most flavoursome and beautiful toppings, your mind will be blown by the sheer creativity.
While they have 5 locations in the Bay area, we visited Tartine Manufactury in the Mission and would highly recommend this as the huge bread operation they have going on is completely open and visible making the visit that tiny bit more special.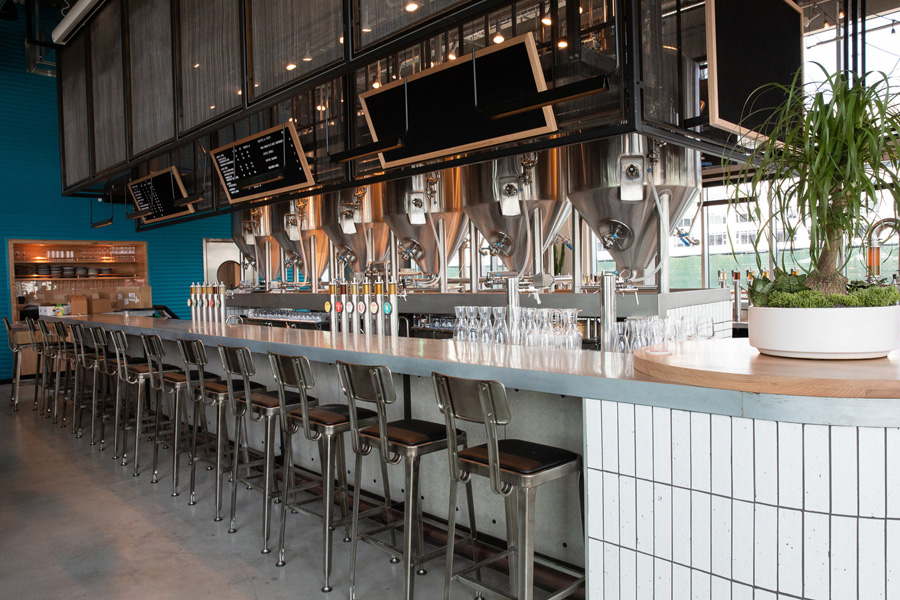 Little Creatures Brewery
The Aussie brewery that set up shop in the Bay area is still relatively new and absolutely killing it. Now we know you might think, "Why would I want to visit an Aussie brewery while I'm in San Francisco?" but we can assure you it's worth it. Even though they carry the Little Creatures name, they also do their own experimental brews and the space itself is just gorgeous.
The Mission Bay location is also perfect. We went here prior to going to see a Warriors game at the new Chase Centre as it's right around the corner.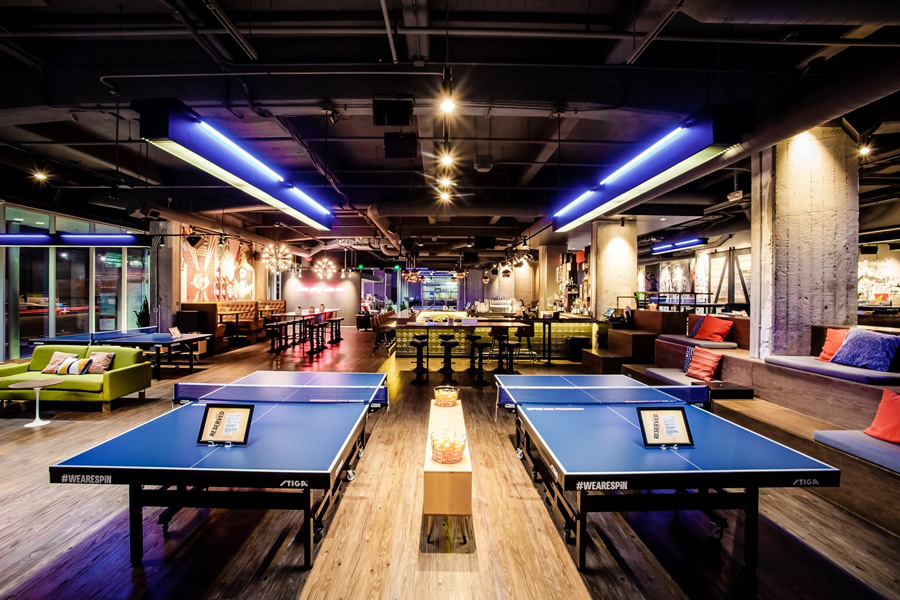 Spin Ping Pong Bar
If you want a night out on the town that's not simply dinner and drinks, make sure you put Spin on your list of places to go. Situated in the heart of the Soma district, this is taking a casual game of ping pong to a whole new level. At 12000 square feet, the ping-pong club is vibrant, trendy and a whole lot of fun. Drink beautiful cocktails and nibble on upscale American food while you're at it and you've got yourself a night you'll never forget.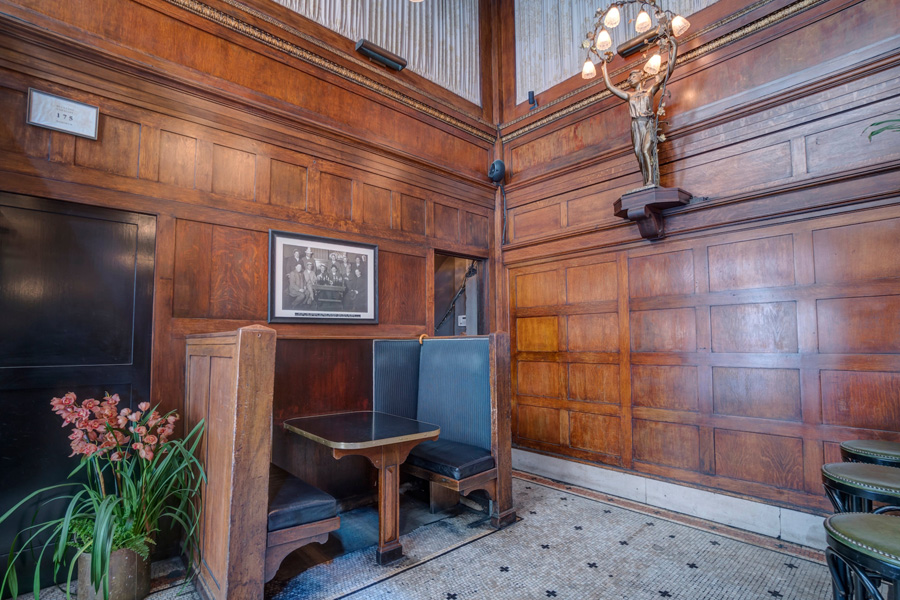 House of Shields
If you want to mingle with the locals, House of Shields is the go-to after-work hangout spot that slings together pretty incredible cocktails. The bar first opened in 1908 making it one of San Francisco's oldest bars with a lot of the original furnishings that's been refurbished to restore the historic venue. If you really want to feel like a local, ask for the NASCAR Spritz, an unassuming mix drink made up of a Miller Beer topped with Aperol that only the regulars know about.
Activities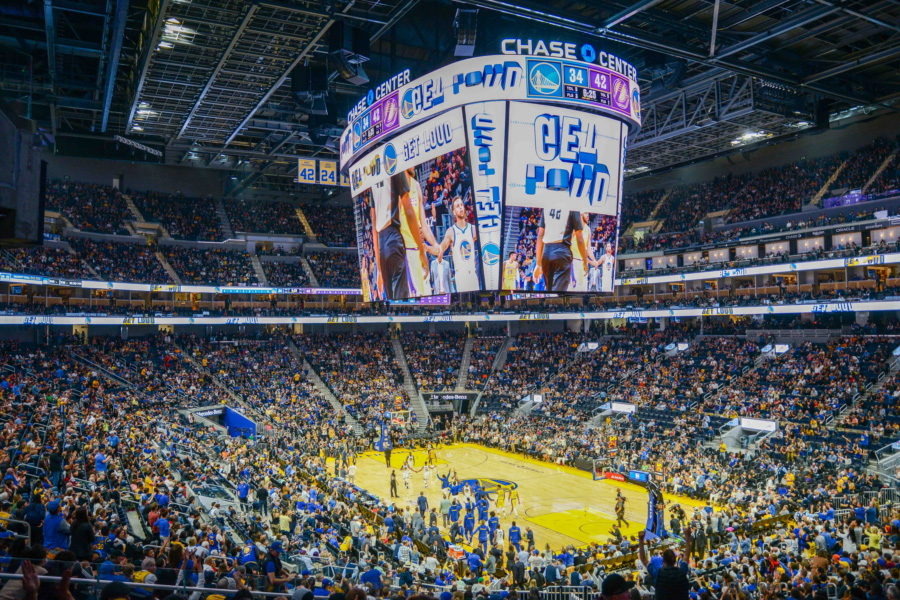 Watch an NBA game at the new Chase Center
Whether you're a basketball fan or not, watching an NBA game at the new Chase Centre in Mission Bay is an absolute must. We were fortunate enough to get a tour of this spectacular new 11.5 acre stadium from Rick Wells himself, (president of the San Francisco Warriors) and we can truly say it is a mind-blowing space. Not only will you experience the 18 thousand capacity stadium and the 10k foot Warrios fan store, you will, of course, also get to see the Warriors play at their new home ground. Make sure you grab yourself a bite to eat from Hot Dog Bills and Bakesale Betty's while you're there.
Haunted SF Ghost Tour
If dark history and ghost stories are your thing, or even if it isn't, going on the Haunted SF Ghost Tour is a fun and unconventional way to explore the city at night and learn about the history that is often left untold, including that of some of the world's most notorious serial killers. Make sure you put comfy shoes on though as the walking tour lasts for about 2 hours.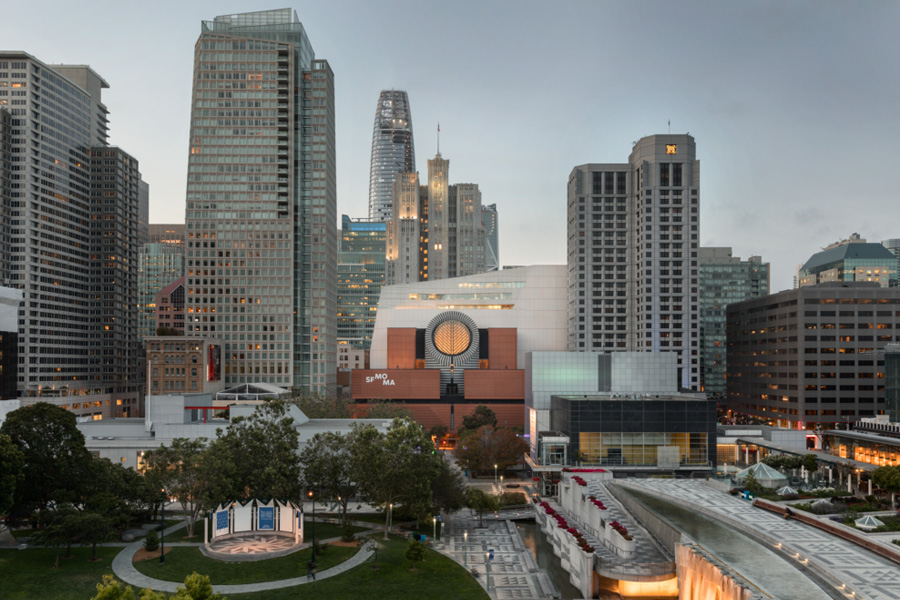 SFMOMA
A visit to the San Francisco Museum of Modern Art is the perfect balance to an otherwise action and adventure-packed time in the city. SFMOMA have approximately 50,000 artworks in their collection, with roughly 1,500 that are on view/display at any given time. The collection includes paintings, sculptures and a variety of media from both modern and contemporary artists, meaning there really is something to spark the interest and imagination of everyone attending.
Alcatraz Island
This was by far one of the biggest highlights of our trip! Visiting Alcatraz Island is something truly extraordinary. Located 3km offshore, the small island was a federal prison from 1934 to 1963. Being able to experience first-hand what life was like as an inmate on Alcatraz was not just thought-provoking, but also unforgettable. From the darkest stories, to crazy escape attempts and everything in between, this is a must for people of all ages. We enjoyed it so much that we will most likely go back again on our next visit to San Fran.
Bike across the Golden Gate Bridge
A visit to San Francisco without seeing the iconic Golden Gate Bridge is almost criminal. That feeling when you drive over the bridge where so many big-screen earthquakes, tsunamis and cinematic movie moments have been filmed is almost surreal. What's one better than that is cycling over to experience it all in slow motion. We recommend using Blazing Saddles if you're looking to hire a bicycle.
Thank you to the SF Travel Team for hosting us. To find out more on all things San Fransisco, check out the link below.