Bring Your Puppy on Holiday at Ovolo Hotels
If you are a dog owner, you'd be well aware of the hassle that comes with going on holiday. You're either dropping it off at the inlaws or spending a motza to put your pooch in a glorified cage for the weekend. But, why are these the only options? Who's to say that the family dog doesn't deserve a little getaway too?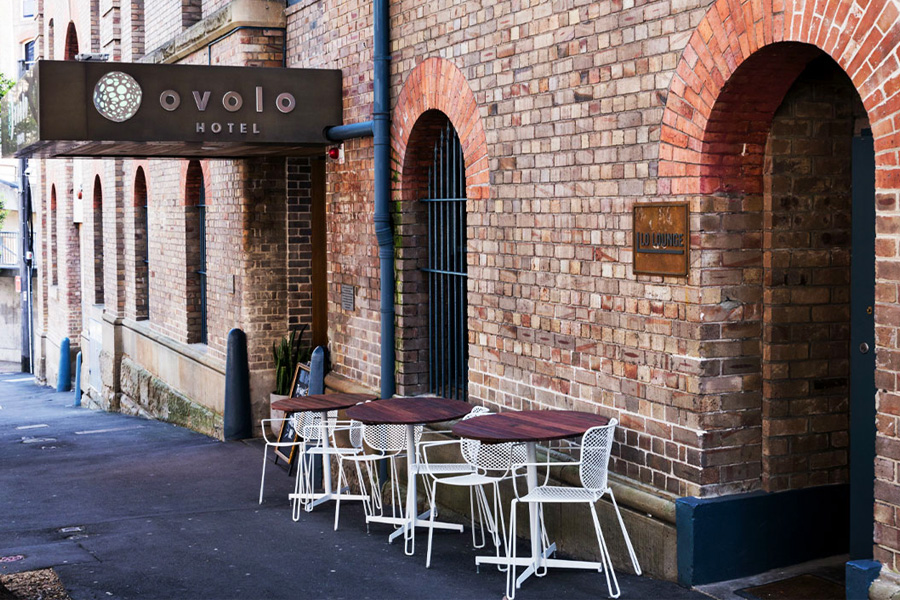 That's where Ovolo's V.I.Pooch, pet-friendly accommodation comes in. Take the hassle and head noise out of going on holiday and just bring the old girl with you. Last week we took the office dog, Luna, down to Ovolo 1888 in Darling Harbour to test out the V.I.Pooch experience for ourselves.
For many of us, what jumps to mind when you say 'hotel dog' is probably something similar to the quivering rats you'd find at the bottom of Paris Hilton's handbag circa 2002. But, this is no longer the case. No, no, no, Ovolo wouldn't dream of discriminating against breeds. Luna, our boisterous border collie, fit right in amongst the Great Danes and Basset Hounds lolloping around the lobby.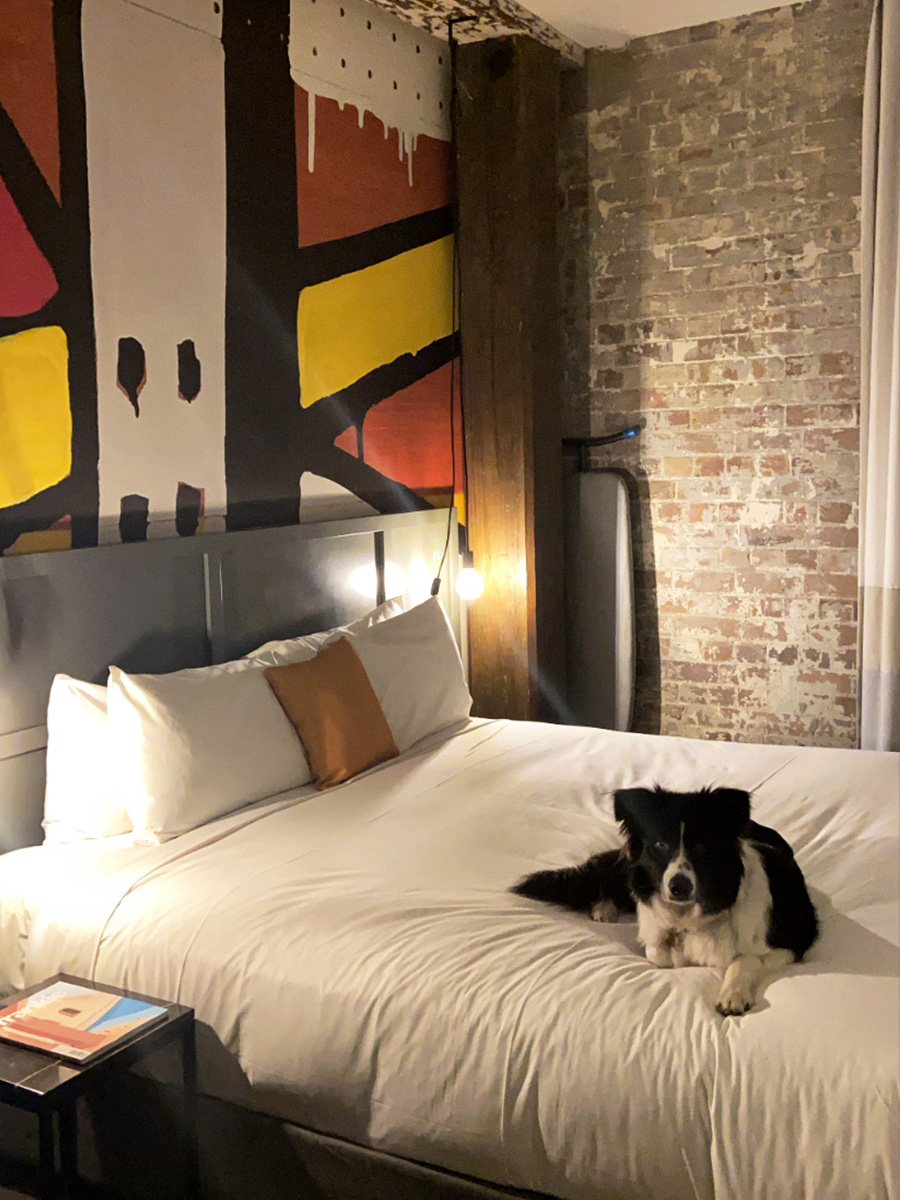 With a scratch behind the ears and an encouraging tug into the elevator, Luna was up to the room. Already there, ready and waiting, was her Ovolo's V.I.Pooch holiday package. Filled with all the essentials and some extra indulgences, the package includes:
A doggy bed where your pup can snuggle and relax like a real boss
An eating/drinking mat and food bowl so they can feast in style, and…
A doggy bag with specially designed dog toys and treats
For the hoomans, expect all the usual amenities and luxuries that come as standard with at Ovolo rooms and suites. Free mini-bar, snacks, super-speed Wi-Fi, 24-hour gym, first drink free at the bar and even breakfast in the morning. The facade is suitably funky and eclectic, feeling simultaneously clean and comfortable.
However, this isn't our first time staying at an Ovolo. On top of the comfy bed, competitive price and pooch-friendly accom, there is a really simple reason why we love it so much. And, that's the service. It's something intangible – and wholeheartedly cliche – but it truly is something that has to be seen to be believed. It's the sort of service that takes your hotel experience to another level. Whether you've forgotten a toothbrush or got the hankering for a late-night snack, the Ovolo staff are there to ensure that your stay is as comfortable as possible.
Over drinks in the lobby for social hour, we had a chat with some Ovolo regulars as Luna and their King Charles Spaniel showed little to no decorum. They reiterated just how impressed we were with the staff and emphasised just how kind and caring they were to their beloved pupper. I think the phrase "wouldn't stay anywhere else" was thrown around a few times and after letting them know that we were reviewing Ovolo for we were definitely warned not to tell too many people about it.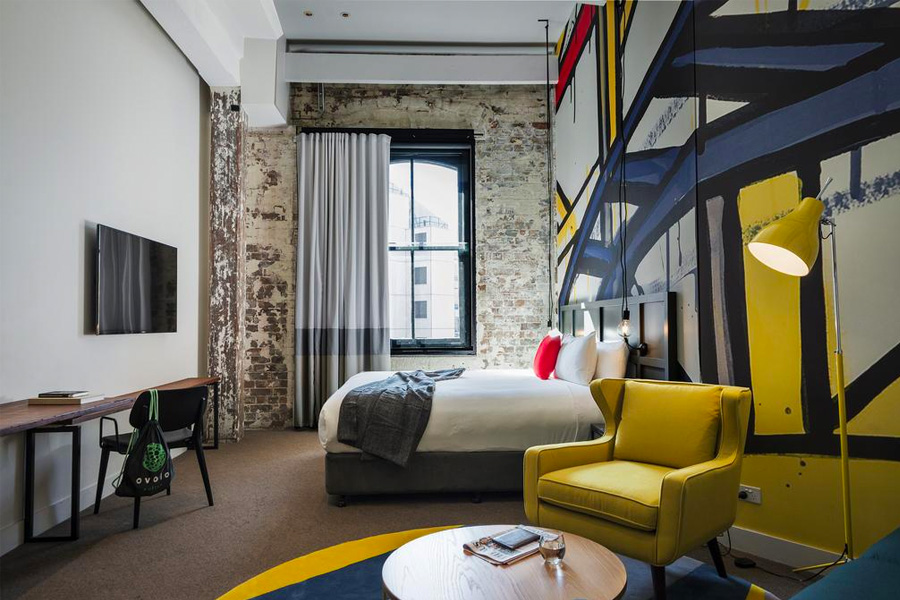 So, if you do want to stay somewhere in Sydney, Melbourne, Brisbane or even Canberra, why not bring along your little pooch? Because when you book to stay with Ovolo, you can rest assured that not only will you be comfortable and cared for as you spend time away from home, but man's best friend will be too.