City Guide: 48 Hours in Philadelphia
America has so many amazing cities spread across its 50 states that Philadelphia occasionally gets lost in the shuffle. As we recently discovered, however, the City of Brotherly Love is a fun and vibrant cosmopolitan hub with no shortage of cool bars and great food. It's also one of the biggest and best sports cities in America. The Philadelphia Eagles–aka last year's Super Bowl champions–play here. The "Rocky" films take place here. Heck, one might even say that like Rocky Balboa himself (or the Eagles for that matter), Philly is a perennial underdog constantly fighting its way to the top.
Meanwhile, American history is thriving in these parts. Over at Independence Hall, both the Declaration of Independence and the US Constitution were debated and adopted. Located in the same environs are a variety of museums and the famous Liberty Bell. Suffice to say, 48 hours is hardly enough time to take it all in. And on the off chance that you do get bored, New York City is just a brief train ride away. But don't hop on that train until you've squeezed every last ounce of experience out of Philadelphia. You'll be happy you did.
---
You'll also like:
City Guide: 48 Hours in Houston
City Guide: 48 Hours in Boston
City Guide: 48 Hours in Brooklyn
---
Watch Live Sports
To call Philadelphia a "sports city" is to put it so mildly that some locals might get offended (and trust us, you don't want that to happen). This is more like sports nirvana, especially now that the Eagles keep tearing things up in the NFL. However, the Eagles are just one major sports team to call Philly their home. As such, it's not hard to find a packed sports bar or score tickets to a wildly entertaining game. Expect a seriously involved crowd and tons of native personality, to say the least. Here are the city's foremost athletic teams.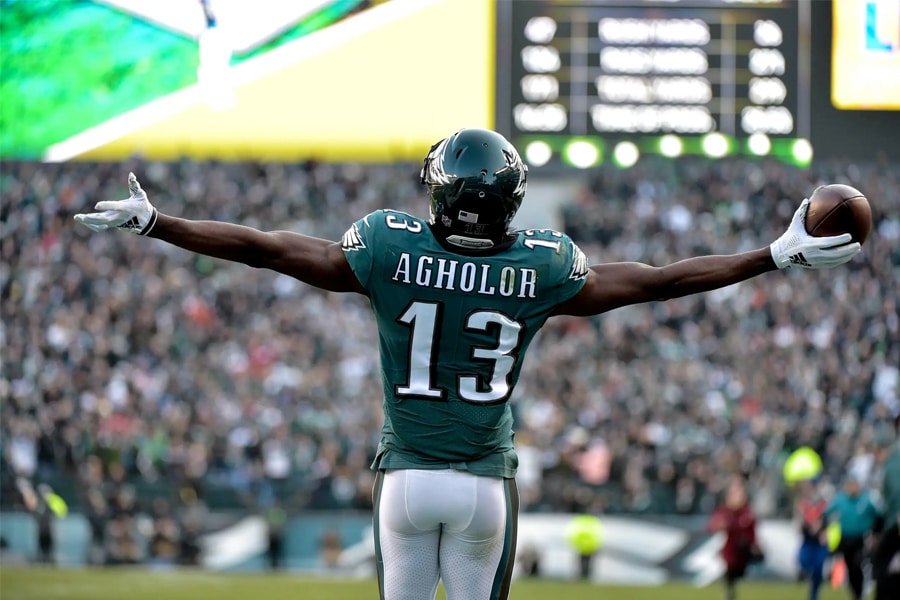 Eagles
Philly loves itself a good underdog story, and with the Eagles, it has one. Led by quarterback Nick Foles, this incredible NFL team became the unlikely champion at last year's Super Bowl.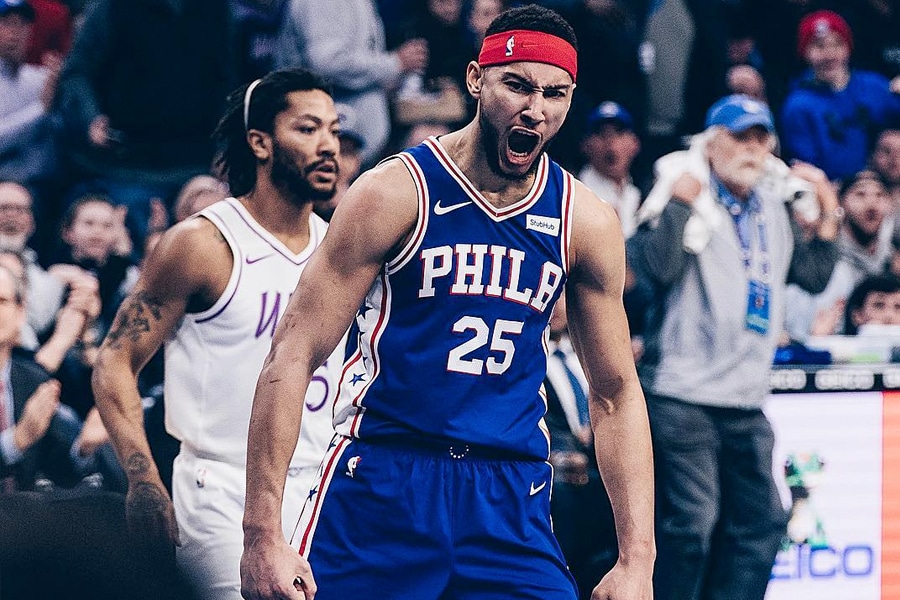 The 76ers
This accomplished NBA team actually has a strong Aussie connection in the form of 2018 Rookie of the Year Ben Simmons, who hails from down under. Coach Bret Brown also coached for many years in the NBL, and was the coach of the Australian National team, the Boomers. In other words: go Sixers!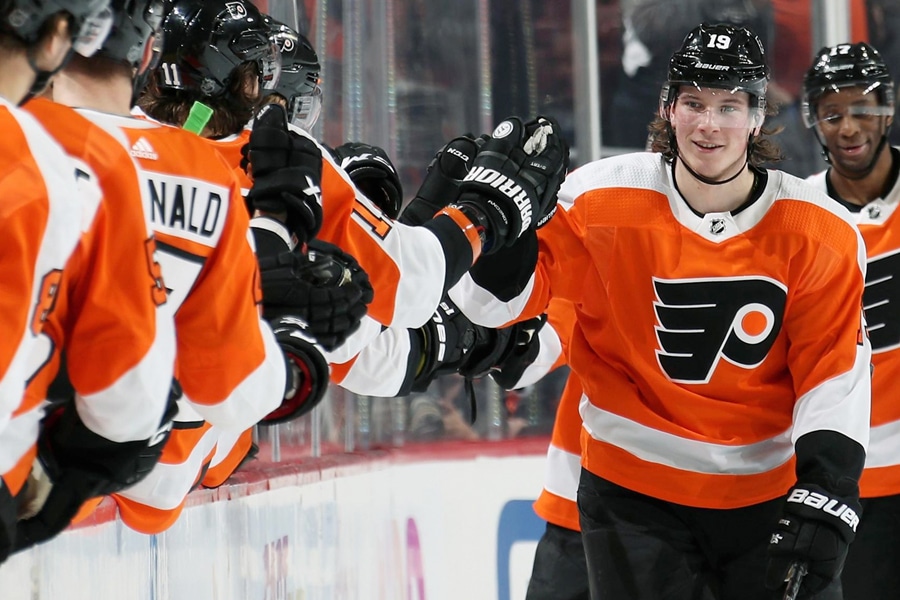 Flyers
Whether you love hockey or not, there's never a wrong time to watch a live game. And while the Flyers aren't exactly killing it right now, you're not there to root them on, you're there to see if a fight breaks out.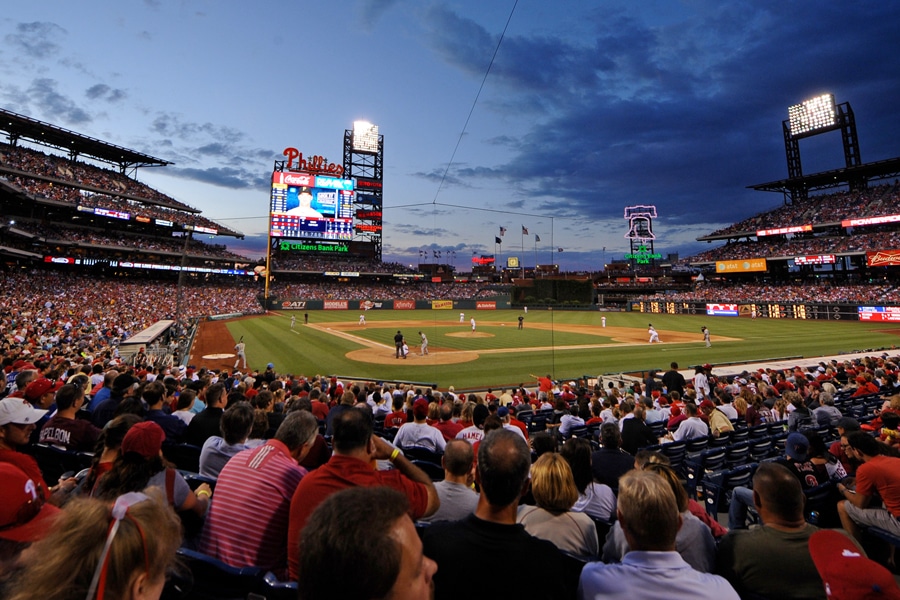 Phillies
The Phillies last won the World Series in 2008, which isn't too long ago by most standards. They finished last season smack in the middle of their division. Will this MLB team snag some free agents during spring training and then rise to the top in 2019? Fans certainly hope so.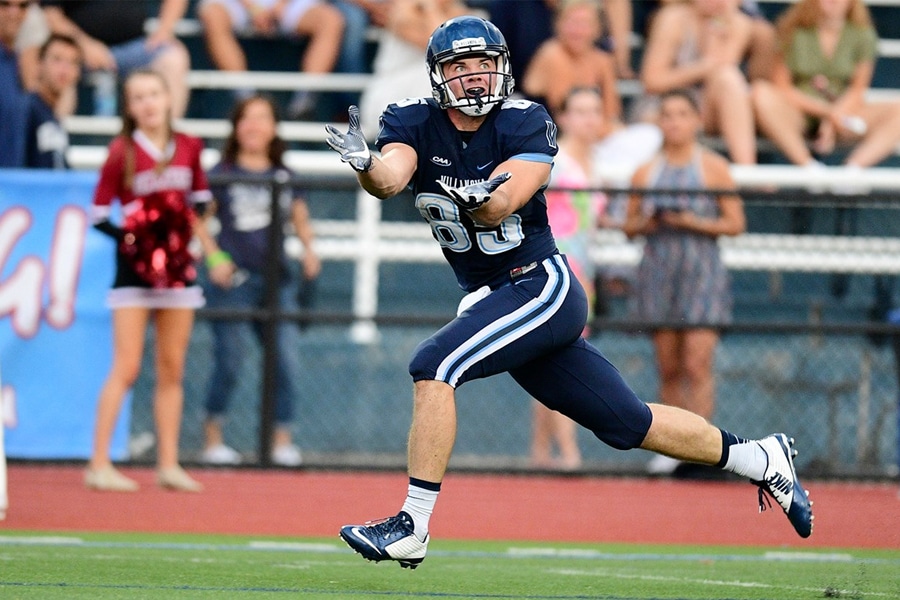 College Football
The greater Philadelphia area hosts a slew of NCAA Division I football teams, including those from the University of Pennsylvania, La Salle University, Temple University, Villanova University, and Drexel University, among others.
Where to Drink in Philadelphia
Like any major American city, Philadelphia delivers a full spectrum of drinking locales for the modern enthusiast. Whether you're seeking fancy cocktail bars, Irish pubs, dive bars, sports bars, wine bars, pop-ups, or craft breweries, you'll find it here and then some. You'll also see crowds rolling in at all kinds of weird hours. It's just that kind of town.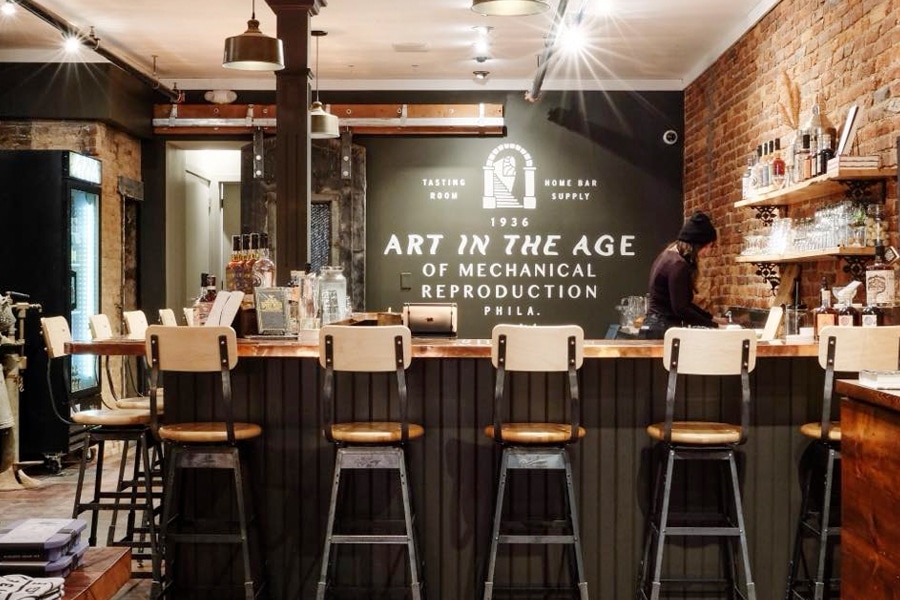 Art in the Age
What began as an artist's collective has become one of the city's most popular tasting rooms and bar supply stores. Art in the Age is also where you can drink whiskey from a beaver's butt. Allow us to elucidate. You see, this is one of the only places where you can find Eau De Musc American Whiskey, which incorporates oil extract from the castoreum gland of the North American beaver. And where is the castoreum gland located? You guessed it. Right below the tail.
116 N 3rd St, Philadelphia, PA 19106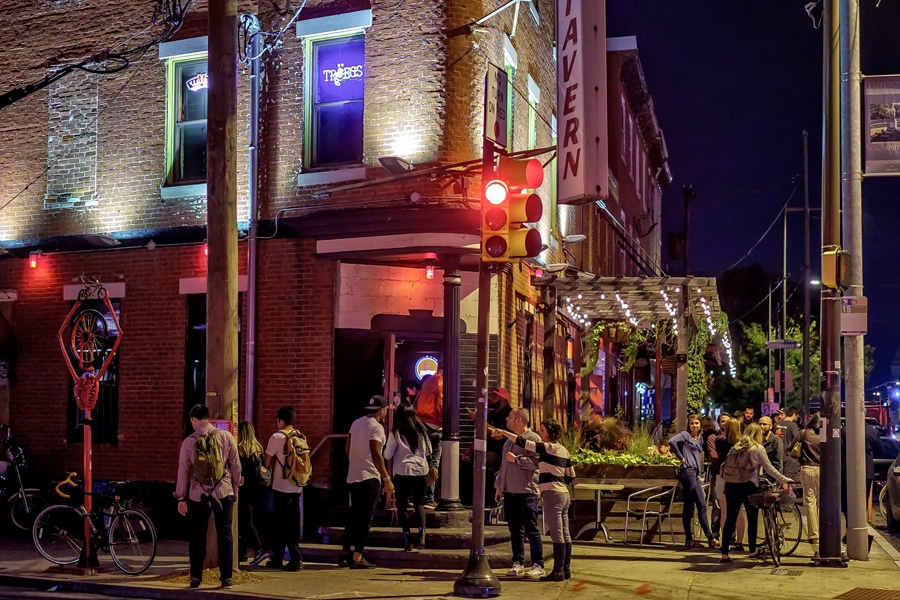 Fishtown District
Do you like copious amounts of choice and activity within a generally relaxed setting? Then visit the Fishtown District, where there are bars, restaurants, art galleries, and music venues galore, sometimes within a single location. Speaking of live music, Johnny Brenda's is where Adonis watches Bianca perform in the first "Creed" movie. If you're more of the German Biergarten type, then consider Frankford Hall a must. And over at Philadelphia Distilling, there are terrific spirits in the air…literally.
Penn Museum – Ancient Alcohol: A Taste of Bygone Booze
The science and history behind alcohol gets the attention it deserves at Penn Museum. As a tour guide walks you from exhibit to exhibit, you'll learn all kinds of interesting facts about mankind's greatest discovery (aka booze), going all the way back to ancient history. Not only that, but the tour concludes with a beer tasting presented by Dogfish Head. And not just any beer, but beer created in part by a biomolecular archaeologist to mimic the beer from ancient times. If only education were always this fun!
What to Eat in Philadelphia
Far more than the birthplace of the cheesesteak, Philadelphia hosts an extraordinary food scene. We're talking fine restaurants to quality diners to everything in between. Right there next to sports and drinking, food is a way of life here in the City of Brotherly Love. And yes, you should still definitely grab a cheesesteak when you visit.
Philly Cheesesteaks
According to legend, brothers Pat and Harry Olivieri stuffed chopped steak into an Italian roll back in the early 1930s, and the Philly steak sandwich was thus born. Cheese eventually made its way into the mix and the result was so popular that Pat opened up his own stand. If you can believe it, Pat's King of Steaks still operates to this day. Is it the best in town? Depends on who you ask, especially now that every neighbourhood has its own spot(s). Our advice is to consult with the locals before deciding on where to get your cheesesteak on.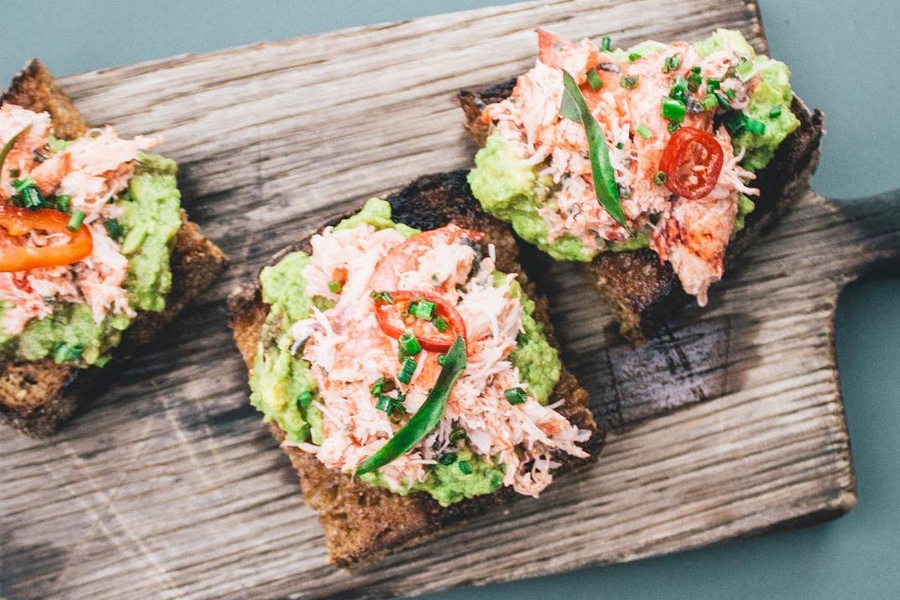 Breakfast at High Street on Market 
Our Aussie mates are always complaining about the lack of good coffee in the US, but they've obviously never been to High Street on Market. Indeed, the coffee here is as good as anything we'd find back home. Plus, there are American specialties like spiced lattes. It's also a great breakfast spot.
308 Market St, Philadelphia, PA 19106
Reading Terminal Market
Make sure you have an empty stomach before entering the Reading Terminal Market, where the food is amazing and the selection vast. During lunchtime, city workers, tourists, and just about everyone else in the area piles in, so go early or late to avoid the rush. To list out all the types of food would basically use up all our bandwidth, but you can expect to find pizza, ice cream, donuts, cheesesteaks, diner food, delis, a bounty of ethnic cuisines, artisanal shops, and so much more. A personal favourite was the sandwiches from Dinics, which have been featured on TV and duly live up to the hype.
51 N 12th St, Philadelphia, PA 19107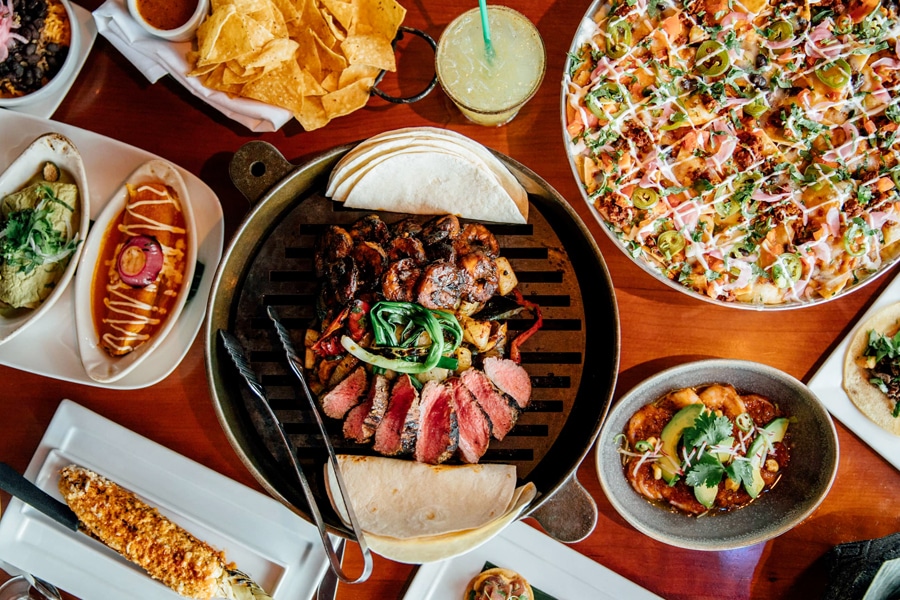 El Vez Mexican
Fun vibes. Inventive (and delicious) Mexican food. A killer selection of tequilas, mezcals, and margaritas. You'll find all that and more at El Vez, a veritable Philly institution. Think open face shrimp quesadillas, sea bass tacos, short rib enchiladas, and mezcal Margaritas, and you're heading in the right direction. Fair warning: once you sit down, you may never want to leave.
121 S 13th St, Philadelphia, PA 19107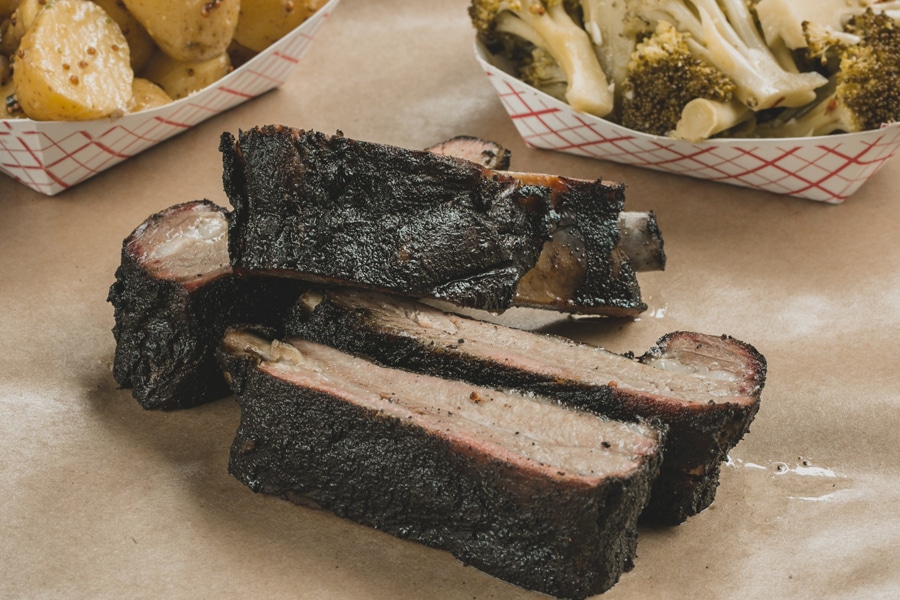 Fette Sau
Great BBQ is usually something you'd associate with a trip down south, but Fette Sau is smoking some really delicious meat. We tried pretty much every menu item we could fit in our stomachs. The meats were tender and jam-packed with flavour, while the sides were likewise delectable. We were impressed by everything we tasted, and you will be, too.
1208 Frankford Ave, Philadelphia, PA 19125 
Things to See
We said it before and we'll say it again: history lives here in Philly. So does culture. And we don't just mean the Liberty Bell or Independence Hall, but the "Rocky" movies, loads of museums, and a flourishing art scene. Prepare to be engaged and entertained.
Run The Rocky Steps & Visit the Rocky Statue in Front of The Philadelphia Art Museum
You've already got the theme music running through your head, so you might as well run up the steps as Sylvester Stallone did in the "Rocky" movies. They're located right in front of the Philadelphia Museum of Art, meaning you can segue into a world of classic paintings and sculptures after snapping the obligatory Instagram pic. While on the subject of sculptures, there used to be a bronze "Rocky" statue at the top of the steps, which was controversially relocated at the museum's request. Eventually, the iconic statue secured a spot near the foot of the steps, where it currently resides.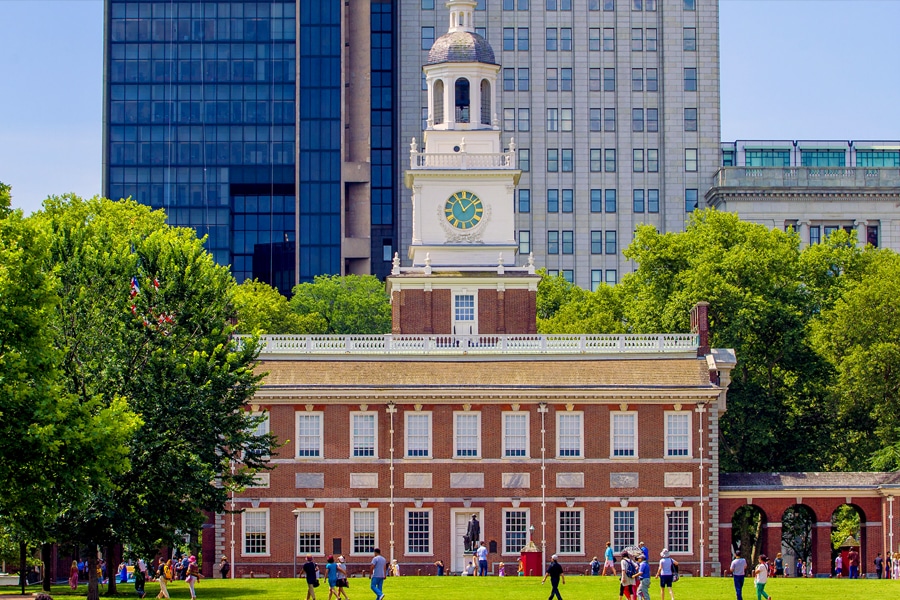 Historic District
When it comes to early American history, Philadelphia might very well be the country's most significant city. In the Historic District, that history comes to life by way of numerous landmarks, parks, and museums. Here, you'll find The Liberty Bell, Independence Hall, Elfreth's Alley, the Benjamin Franklin Museum, and so much more. In our opinion, an Urban Adventures walking tour is a great way to take it all in.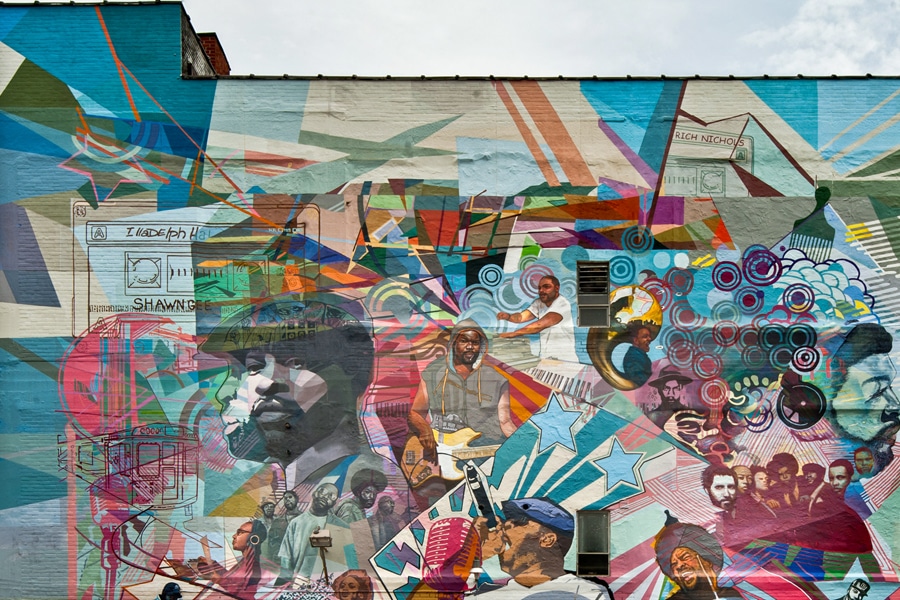 Go for a Mural Arts Tour
Back when New York and much of the world was condemning graffiti art, Philadephia took steps to embrace it. To this day, the city prides itself on its street art and wall murals. Sign up for a Mural Arts Tour to visit one of the world's largest outdoor art galleries.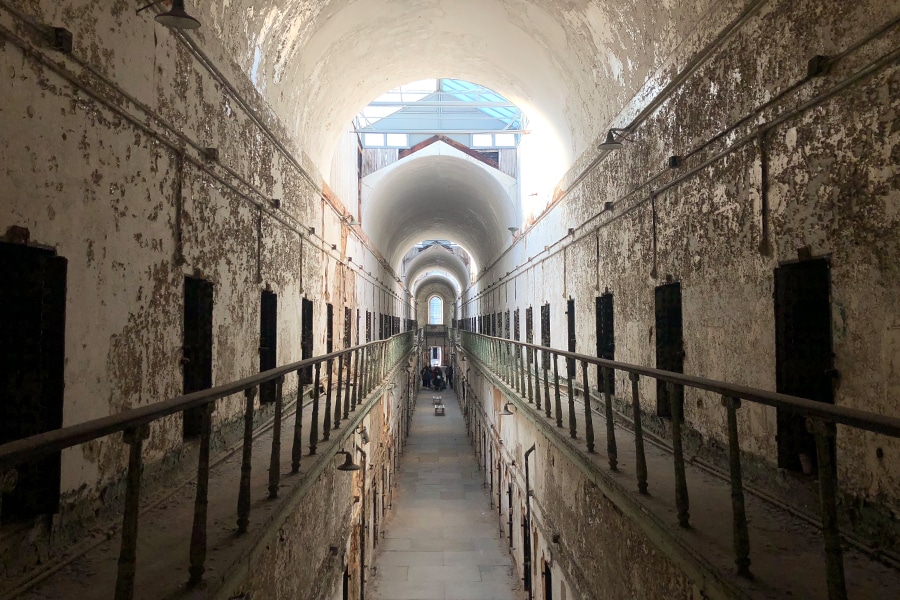 Eastern State Penitentiary
Far more than your average museum, Eastern State Penitentiary is an immersive and informative experience of the highest calibre. Within the walls of this historical site, you'll explore the lives of inmates throughout history, learn about the architecture, and even see how this once active penitentiary served as a major influence on subsequent prison designs. One of the latest exhibits, Prisons Today, examines the current problems of the American criminal justice system, focusing on racial inequality and alarming incarceration rates. The penitentiary also has a recreation of Al Capone's cell, though it's not entirely clear if it's the same cell he stayed in when he was here.
Stay
After the boozing, eating, sight-seeing, and cheering, you'll need a place to rest your head. We've got you covered.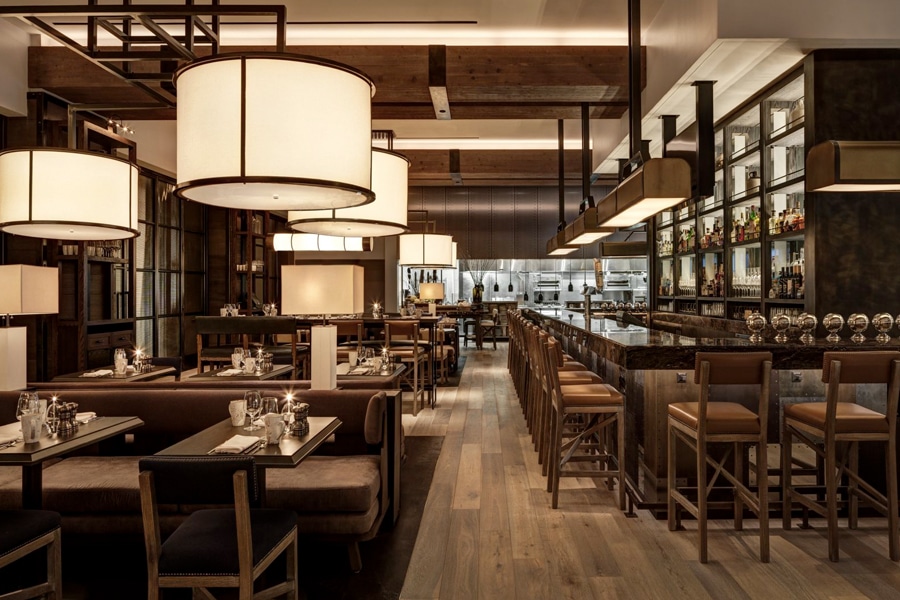 Loews Hotel
It might seem like a regular city hotel at first glance, but Loews Hotel occupies a building that's rife with important history. The building was originally a bank, which opened in 1932. The 33rd floor of this bank was for "executives only", and it was where the bank's most powerful players convened. This area was so exclusive that even the lift operator was required to get out on the 32nd floor before the elevator itself ascended any further. While you can't stay on the 33rd floor, the hotel has dutifully preserved it in terms of material, look, and feel. It's also where you'll find one of the best views in the city.
In addition to the legendary 33rd floor, the Loews Hotel features in-room dining, a lounge, the Bank and Bourbon Bar, and its own Pod Market. The rooms are clean and comfortable, the service top notch, and the location ideal. This right here is the premium Philadelphia experience, minus any semblance of east coast attitude.
1200 Market St, Philadelphia, PA 19107
Man of Many travelled to Philadelphia as a guest of Philadelphia Convention & Visitors Bureau.
---
You'll also like:
City Guide: 48 Hours in Houston
City Guide: 48 Hours in Boston
City Guide: 48 Hours in Brooklyn