City Guide: 48 Hours in Singapore
If ever there was an award for "most photogenic city", Singapore, The Lion City, would be a front-runner for the crown. Pastel coloured buildings line the streets,  famous ornamental gardens occupy large landscapes and incredibly unique architecture can be seen around every corner, almost like each new design tries to be more obscure than the last. This all makes for an aesthetically pleasing experience, not to mention the streets are so miraculously clean, it almost feels surreal.
You'll also like:
10 Best Frequent Flyer Point Hacks
City Guide: 48 Hours in Honolulu
We Visited Mike Tyson's $27k Per Night Hotel Suite in Dubai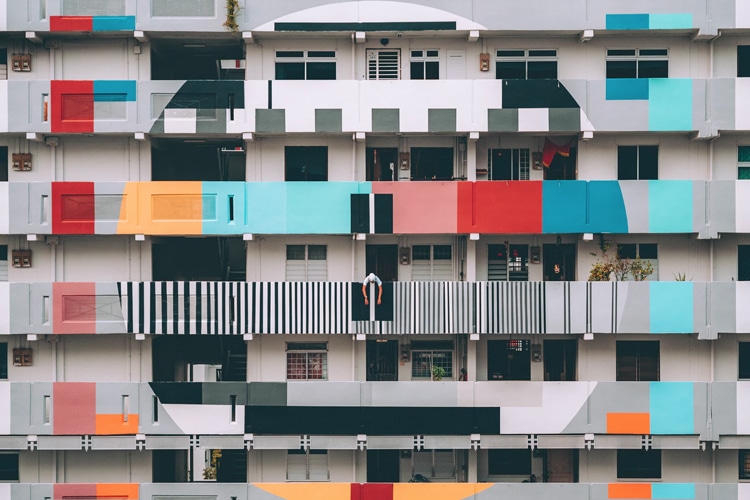 Rich in heritage and culture, the city-island-country that can be driven across in a mere 45 minutes, attracts more than 1 million Australian tourists annually, and it's easy to see why. This food-loving nation has got it all. Year-round tropical climates, extremely friendly residents, world-class restaurants and bars, white sandy beaches, a spectacular airport, Formula 1, one of the lowest crime rates in the world, multiple fashion hotspots, vending machines that eject mystery books and so much more. Just wander the streets and get lost in the city, you're almost guaranteed to stumble upon something amazing.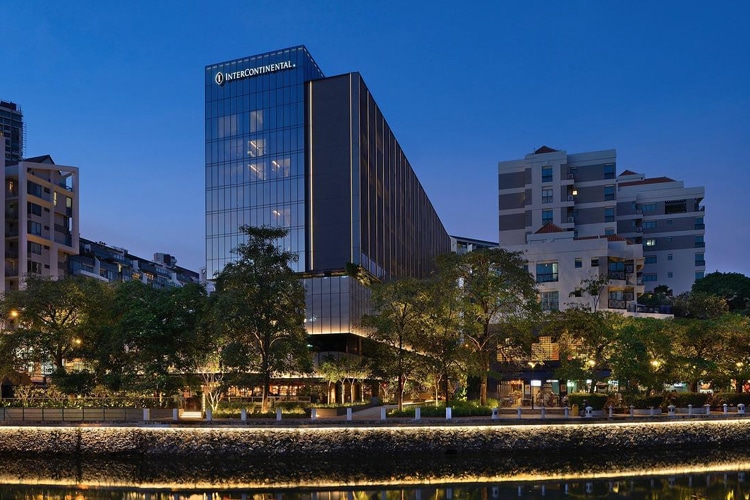 Stay – InterContinental Robertson Quay
An InterContinental designed to make you feel right at home is the perfect choice for young professionals looking to get a little bit more out of their stay. Both luxurious and contemporary, the ideal location of the hotel on the riverbank is especially convenient as it's walking distance to numerous close-by attractions, drinking and dining spots and only a 5 min trip into the town centre. The best feeling after a long day of exploring is coming home to a hotel where rest and relaxation is key. There are a wealth of reasons why the InterContinental in Robertson Quay should be your choice of stay, all of which you can read about here. Simply put, it's hospitality at its finest.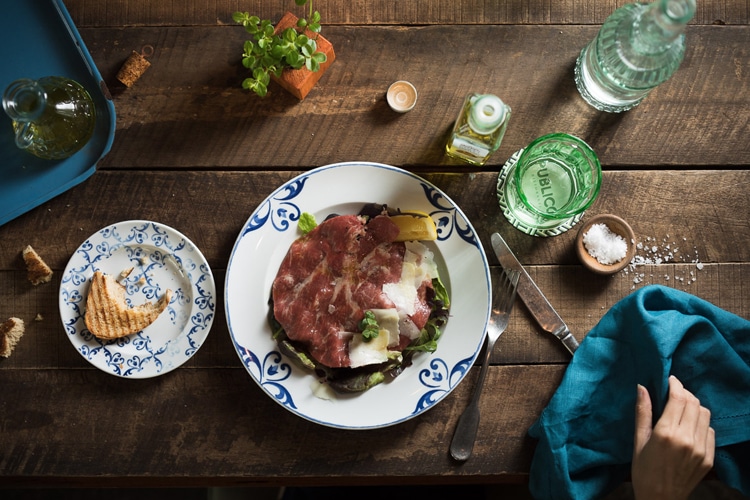 Eat – Publico Ristorante & Publico Diner
Situated in Robertson Quay practically right next to the Singapore River, Publico Ristorante is one of Singapore's newest and trendiest must-visit Italian restaurants. It ticks all the boxes from what you'd want from an unforgettable dining experience. Beautiful decor, great location, delicious food, mouth-watering cocktails and just an overall good vibe. We'd definitely suggest selecting a few dishes and enjoy a share-style meal. Publico Diner is the neighbouring restaurant that serves up a 'molto bene' great-value-for-money breakfast. Choose an a-la-carte breakfast option that allows you to bask in their fresh deli items and gourmet coffees at no additional charge.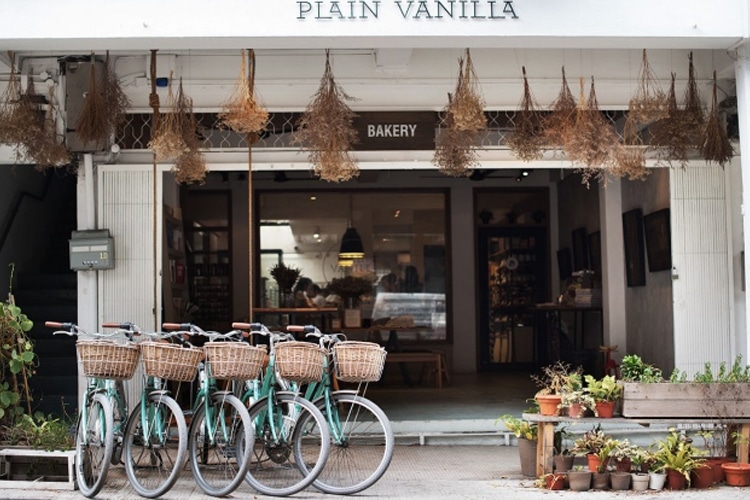 Eat and explore – Tiong Bahru
When in Singapore, do like the Singaporeans… and what better way to embrace their culture than through food. Lots and lots of food… Tiong Bahru is a popular local market space that sells everything from clothes, gadgets, flowers, fresh seafood etc on the lower floor, and then there is the mouth-watering 2nd floor filled with food stalls offering authentic Singapore cuisine. Think satay, Hainanese chicken rice, laksa and our personal favourite, chilli crab. After your stomach is sufficiently filled, head on over to the surrounding streets, which are, dare we say it, dubbed the "hipster" district of Singapore. You'll undoubtedly find the best food and lifestyle establishments in the Tiong Bahru area. The fact that it's lined with palm trees and art-deco style apartments make it just a tad more special.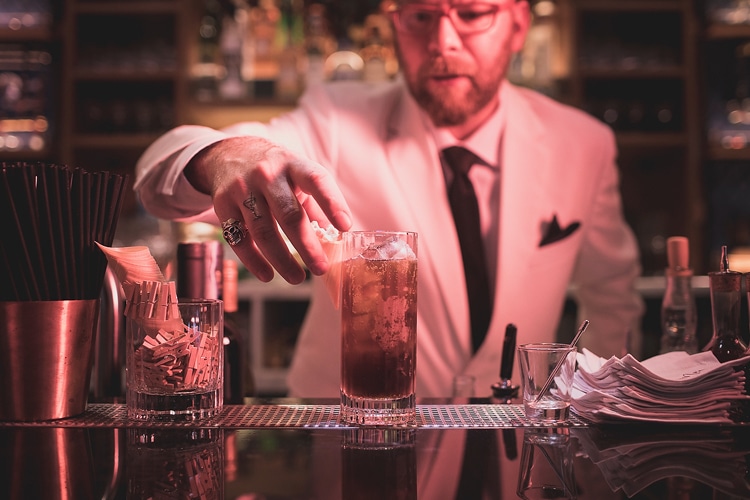 Drink – Marcello
Who doesn't love a good speakeasy bar? Marcello is hidden from the masses but well worth searching for. The bar has the best staff that make you feel very welcome, a warm ambience and the vibe is undeniably contagious. We went there on a Thursday night although it felt more like a Friday or Saturday evening. If you love a good Negroni like we do, you absolutely have to try their twist on the classic, a smoked Negroni.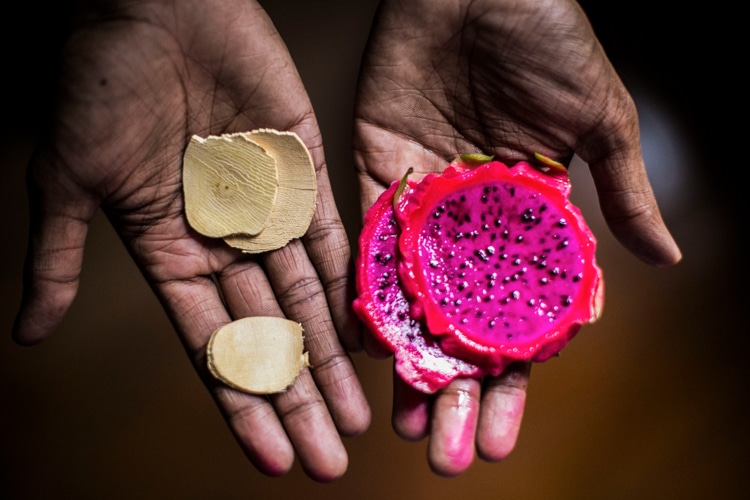 Drink – Native Cocktail Bar
Ok so forget everything that comes to mind when thinking of a traditional cocktail bar because not even the greatest bars in the world will be as memorable as Native. Serving drinks with mainly regionally foraged produce, you are guaranteed to be swept off your feet with outstanding creativity and presentation in every cocktail. Ingredients that you never in a million years thought belonged in a bespoke cocktail recipe is what makes this such a unique experience. There's even a cocktail containing ants. No jokes. We recommend starting off with a sparkling sake.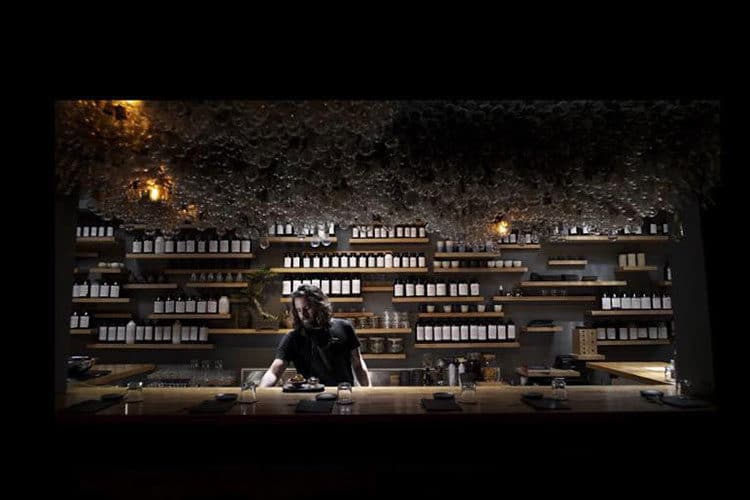 Drink – Operation Dagger
Singapore just gets it when it comes to great bars. As with the previous ones listed, Operation Dagger is an absolute must. It's so different it's almost an anti-bar, if that even makes any sense at all. There are hundreds of lightbulbs clustered together hanging from the roof that are not there for lighting purposes, but rather part of the decor. The back bar looks like an Aesop store and all the staff wear t-shirts with the words "mixologist wanker" embroidered on them. As for the cocktails, they are downright delicious. We personally tried their "Truffle" cocktail that has white chocolate, mandarin, vinegar, truffle, oak and coriander inside and we're still dreaming about it. Come with an open mind and an open wallet though, as this won't be a cheap stop.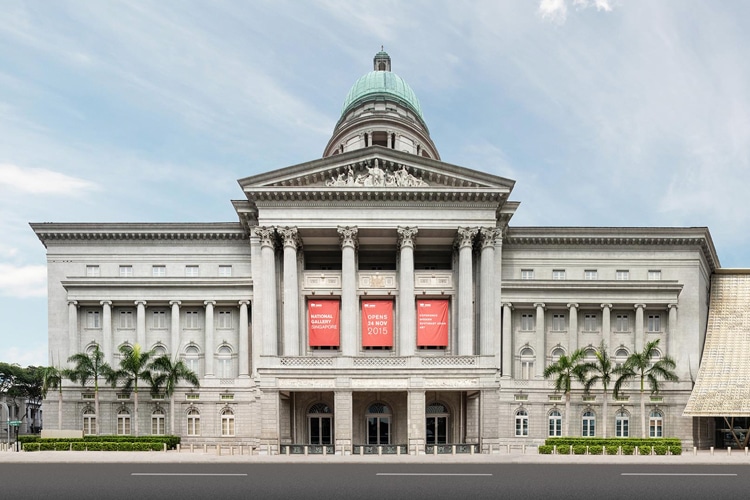 Visit – The National Art Gallery Singapore
An absolute must even for non-art lovers. Why, you might ask? Other than the fact that the National Art Gallery was born inside the majestic old parliament house and is still very much in its infancy (open for just about 2 years), it showcases the world's largest collection of South East Asian art as well as internationally acclaimed artists. While we were lucky enough to get a personal tour, it's such a wonderful experience wandering the galleries and getting lost in some extraordinary ancient and modern art. After you have culturally immersed yourself, make your way to the rooftop to experience arguably the best views of the Singapore skyline that's conveniently accompanied by an iconic destination bar called Smoke & Mirrors. The bar itself is a work of art with a sculpted wooden bar-station, copper finishing touches and a perfectly lit warm ambience overlooking the panoramic Marina Bay… And of course, it sounds like a broken record when saying this, but the cocktails are truly intriguing and flavoursome.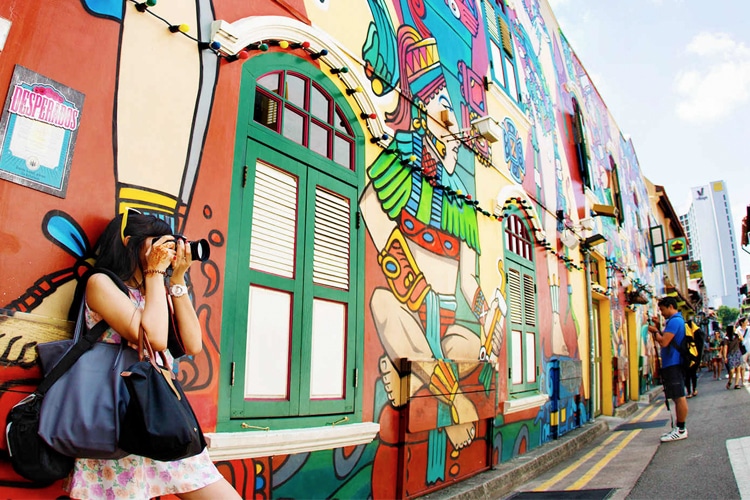 Explore – Haji Lane
Haji Lane, known as being one of the narrowest streets in Singapore, is a refreshing alleyway that's worth a short visit. As Haji Lane is not very long, 1-2 hours is more than sufficient to fully experience the beauty of the colourful walls, quaint little cafes and the boutique stores where you can find an array of clothing, vintage goods and accessories.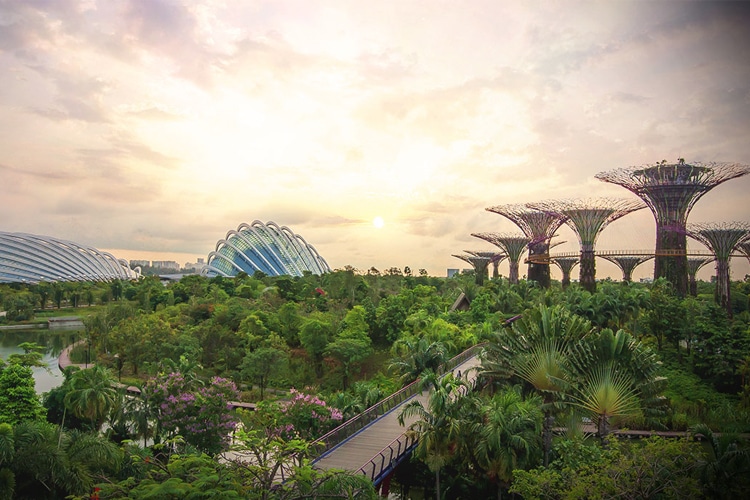 Explore – Gardens By The Bay
Describing the famous Gardens By The Bay as beautiful or even breathtaking is such an understatement. This botanical plethora is simply mind-blowing covering a jaw-dropping 101 hectares. You can easily spend a whole day exploring what's probably the world's most iconic garden, or if you're strapped for time you might only want to explore a select few zones such as the Cloud Forest, the Flower Dome, the Supertree Grove and the OCBC Skyway.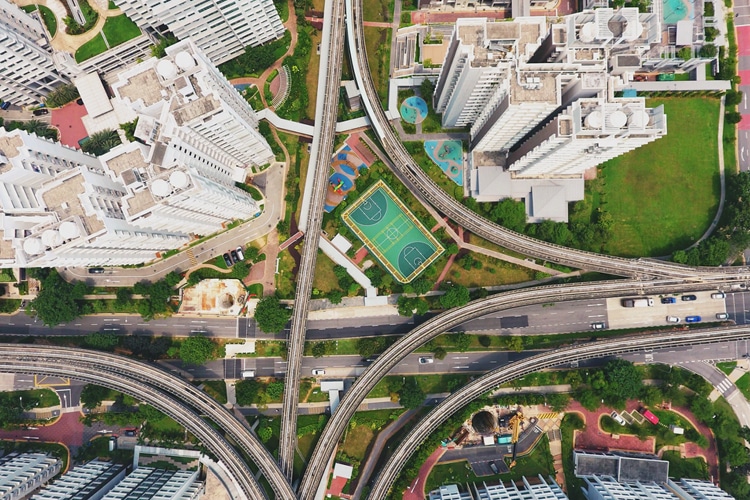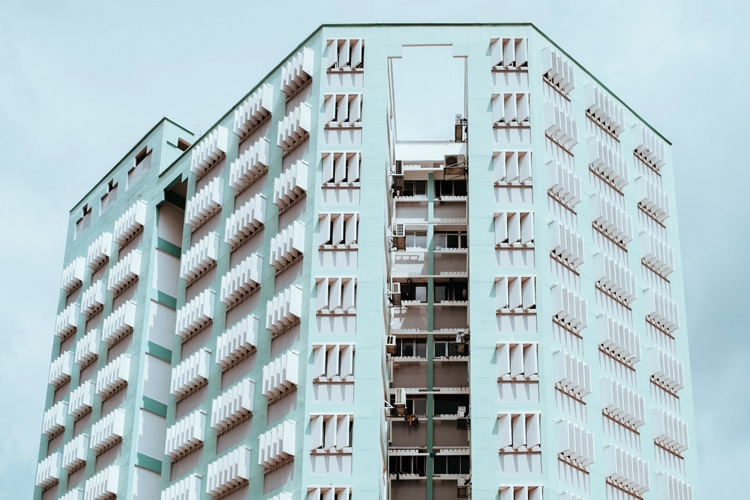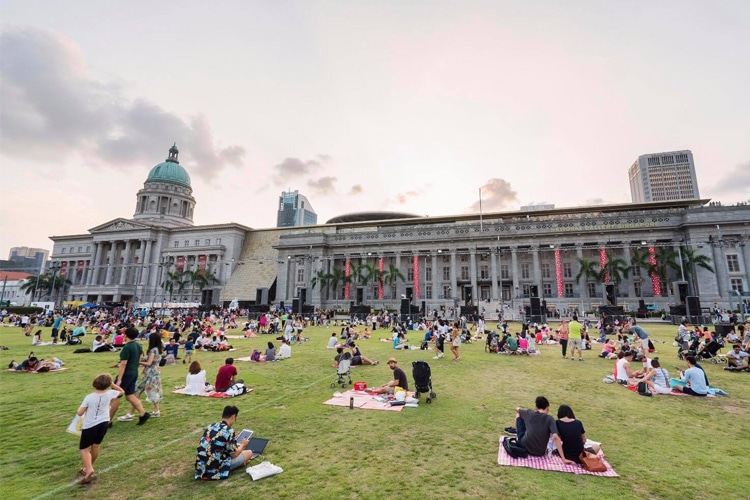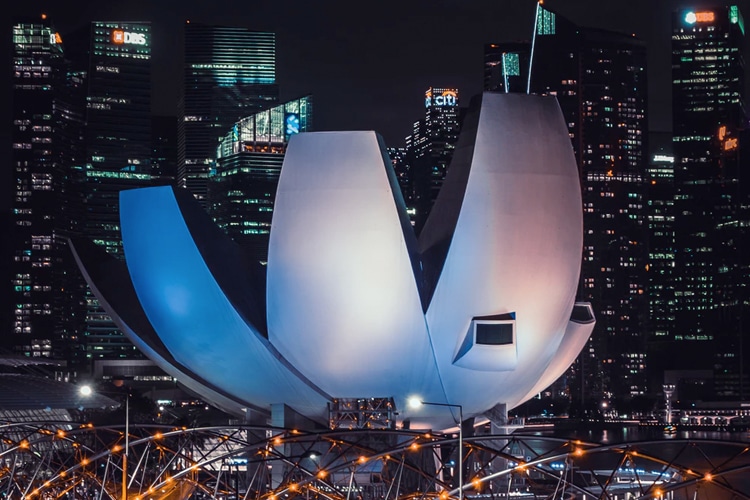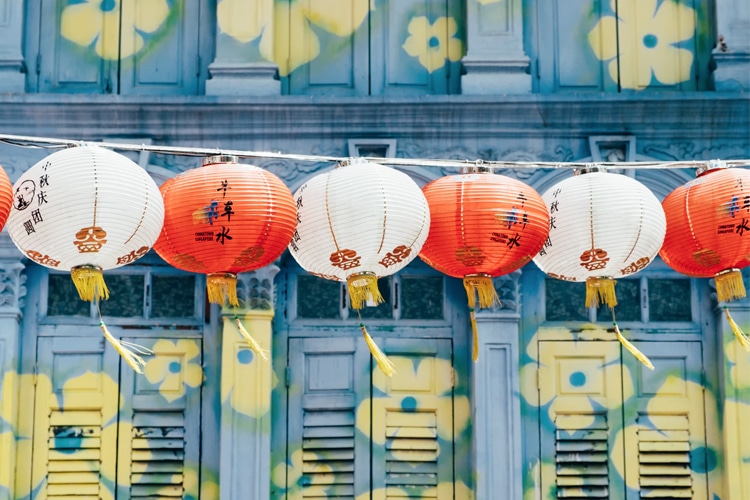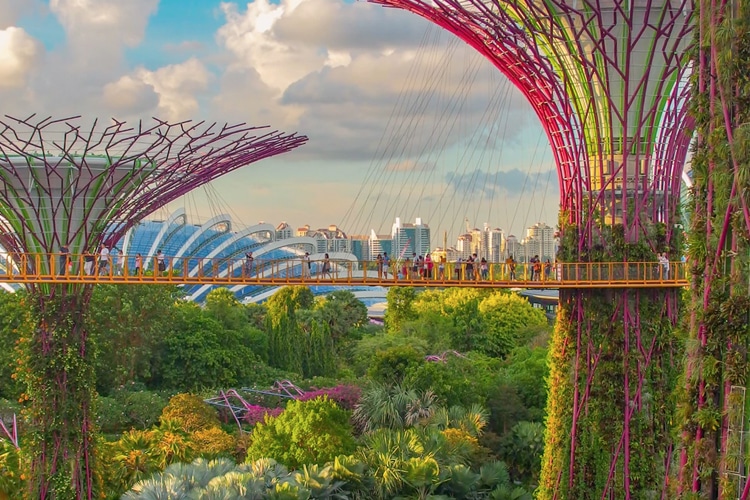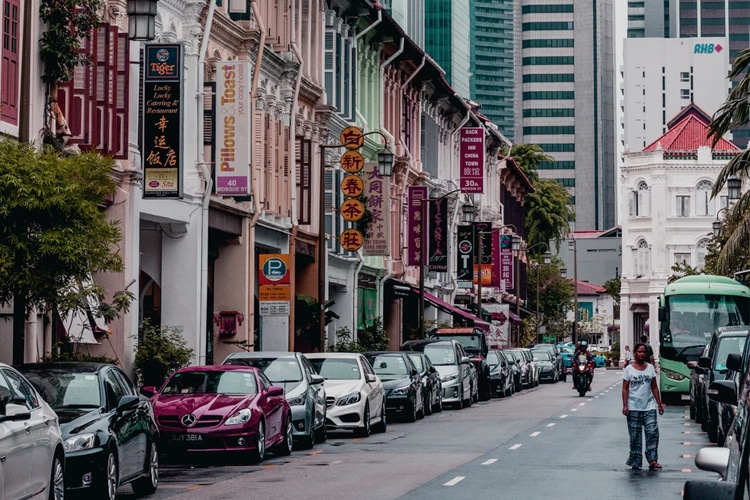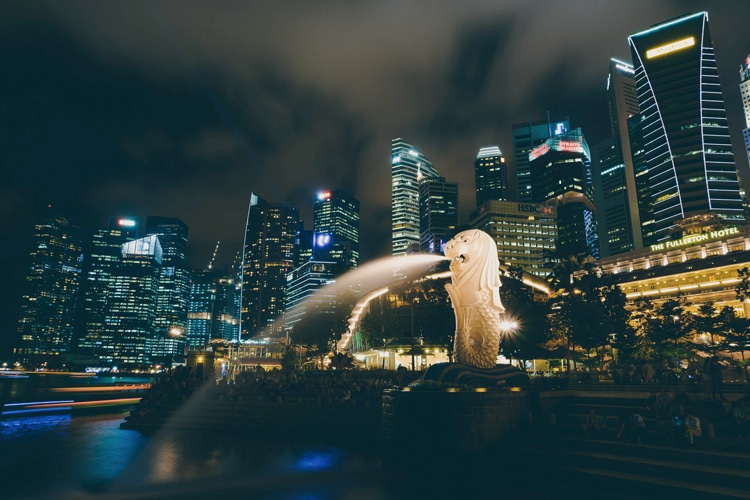 ---
You'll also like:
10 Best Frequent Flyer Point Hacks
City Guide: 48 Hours in Honolulu
We Visited Mike Tyson's $27k Per Night Hotel Suite in Dubai
---
Have you subscribed to Man of Many? You can also follow us on Facebook, Twitter, and Instagram.