City Guide : 48 Hours in Tokyo
New, improved and updated; just in time for the Rugby World Cup. As with all major cities, the only constant is change. And in a city like Tokyo, which is constantly reinventing itself, it's hard to stay on top of all the incredible new food, drink and options for play. In no way is this close to exhaustive, there aren't enough days in a year to do the city justice. Instead, I would consider this a starting point; one that encourages a wander and discovery making of your own. 
The Japanese have a saying, 'betsu bara', which translates to 'separate stomach'. It refers to the ability to be completely full and yet still have room for more, referring directly to the mental versus the physical state of fullness. It's a beautiful metaphor for a trip to Japan — every time you think you're done, you realize there is still more to do, see, buy, and eat. And far be it for you to deprive yourself of anything in Tokyo.
Stomachs aside, it is a struggle to describe Tokyo to someone who hasn't been there. Everything makes sense, yet nothing makes sense. It's the land of vending machines, robot restaurants, and thousands of years of history, where ultra-modern neon-lit skyscrapers stand side-by-side with feudal architecture. Japan is a dichotomy — extreme politeness and civility contrasting with maid cafes and love hotels. The city is huge and overwhelming, the lack of space constricting, yet you will always find pockets of Zen and peace where you least expect them.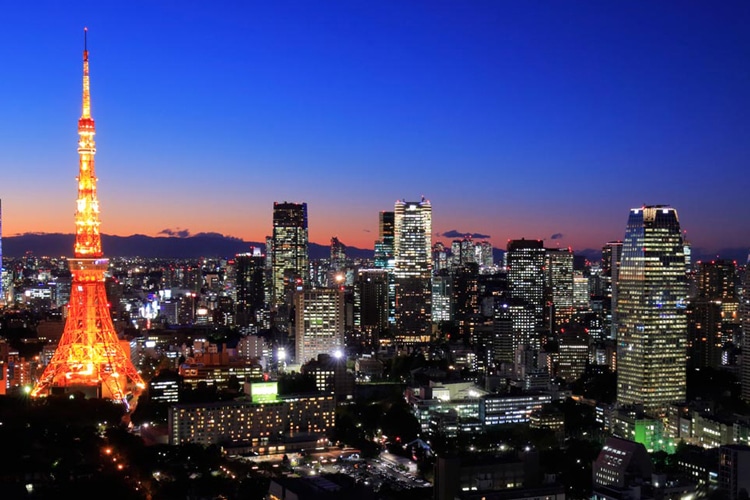 The trends change every few years in Japan; Punks, Goths, Fruits, Rockabilly, Gamers. Two obsessions, however, have staying power; the love of 'Americana' and extreme pride in food and design. The Japanese are perfectionists when it comes to food and design.  It's no wonder there are over 200,000 restaurants, more Michelin stars than any other city (304) and some of the best whiskeys and bourbons in the world. And that's just stuff you can eat. Their designs of their pottery, buildings, clothing and furniture are just as legendary.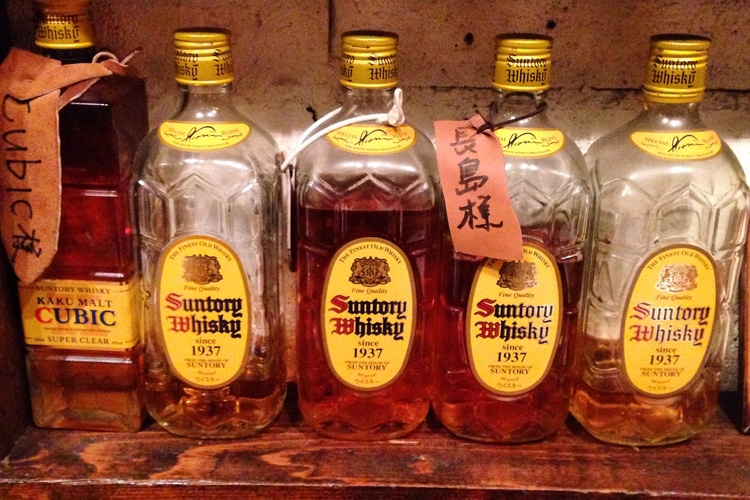 Lost in Translation was an incredibly accurate naming of a movie. You will get lost in Tokyo… The addresses make no sense and things will get lost in translation when ordering, asking directions or simply trying to navigate this maze of a city. The many happy accidents that will occur and missteps taken while wandering should be welcome. Getting lost in Tokyo, a city that is infinitely safe, is one of the best ways to see the city.
DRINK

Bellovisto
Always a sucker for a good view and a good cocktail. Located on the top floor of the Cerulean Tower, Bellovisto has live jazz most nights, and killer views always. Right by Shibuya crossing, a convenient stop after work or before the night begins.
150-8512 Tokyo, Shibuya City, Sakuragaokacho, 26-1 , 40F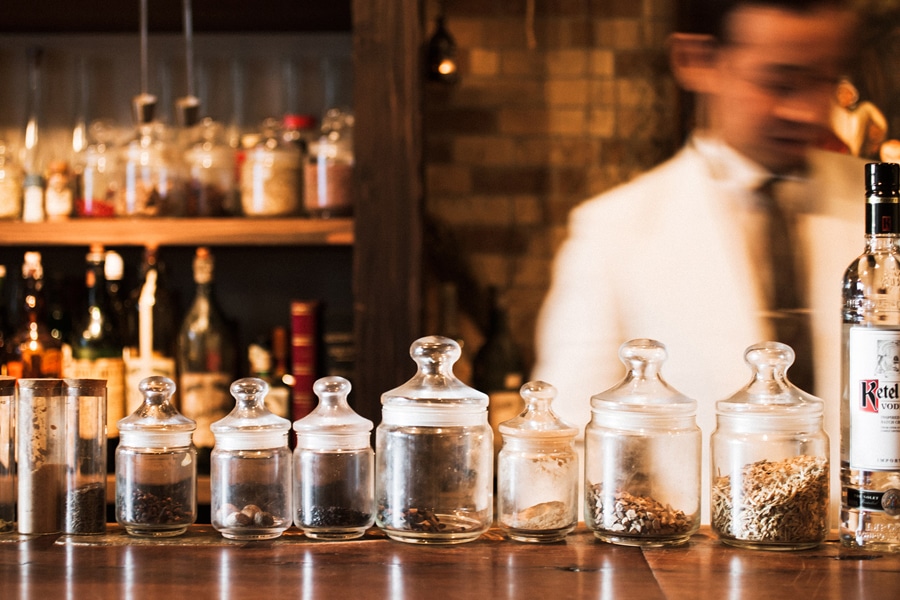 Bar Benfiddich
Elevated cocktails in an apothecary shop.
160-0023 Tokyo, Shinjuku City, Nishishinjuku, 1 Chome 13, 9F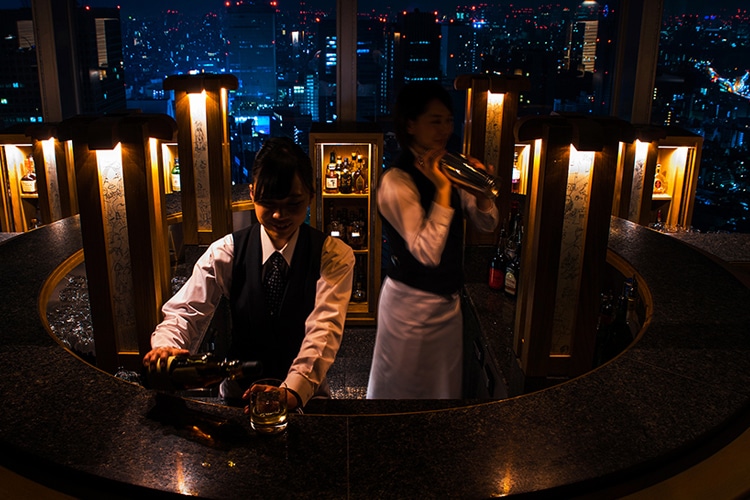 Park Hyatt
It's a bit corporate, a bit business traveller, but there's a reason they go: the views are incredible. Yes, its famous for Lost In Translation and for being a favourite of Anthony Bourdain's, but the reputation is well deserved. No longer one of the newest hotels in town, the Park Hyatt still shines for their extreme emphasis on presentation and service. This is where you go for an old fashioned made with Hakashu or Hibiki, or a fine red. It's refined and quiet, making it the perfect place to decompress after a busy day roaming.
3-7-1-2 Nishi Shinjuku, Shinjuku-Ku Tokyo, Japan, 163-1055

Trump Room
No one loves gold as much as the American president. Gold sconces, fixtures, toilets and furniture – it's as if Melania was showing you around their apartment. Thankfully this club preceded Trump's election and remains blissfully free of fake tans and blond comb-overs … but instead is home to some epic cocktails, bonkers baroque interiors and table-top dancing. Some would argue it's too much, too over the top, too garish. It 100% is, and for that, I love it.
HOSHI Bldg. 4F/5F/6F 1-12-14 Jinnan, Shibuya-ku, Tokyo JAPAN

Bar Albatross
Sorry basketball players and sumo wrestlers, but you literally won't fit. Teeny tiny by even Japanese standards, the minuscule bars that line Piss Alley are coffin sized at best. It's like the movie theatre, the sort of bar where everyone has to get up out of their seats to let someone pass by. Fabulous cocktails and dark nooks, you have to sit close together. I believe it sits about 7 people shoulder to shoulder, max. If you ask nicely, they may even let you up into the private loft via a rickety ladder. Small places breed intimate moments after all.
Golden Gai / Piss Alley

Man in the Moon
A proper pub with a large selection of beers on tap and TVs for the local and international games. Live music on some nights as well. Considering it looks right out of Ireland, it's actually far more popular with the locals than it is with the tourists. This is for when you are craving some familiarity and a taste of home.
TKK Building 1st Floor 105-0004 Tokyo-to, Minato-ku, Shinbashi, 3 Chome 15

Bar Tram
Famous as an absinthe bar, this dim and darkly lit lounge is fashioned as more of a speakeasy from yesteryear. With a full cocktail menu spanning the decades, Bar Tram is brought to you fine patrons by the famous Small Axe group, who manage the top cocktail spots in Tokyo and beyond. They and their bartenders know a thing or two about mixology and are more than happy to share their expertise with you.
1-7-13 2F, 1-7-13 Ebisunishi Shibuya Tokyo 03-5489-5514
EAT

Oedo Ayatori
The food preparation here takes on a form of art. Two massive, rotating, seats act as thrones upon which the grill masters sit. They char and roast your meats and veggies, fanny the flames of hunger, in full view of ravenous patrons.
6F, 160-0021 Tokyo, Shinjuku City, Kabukicho, 1 Chome 18-9 

Nishikoori
Soba raised to an art form. I was blown away by the presentation of the many courses of soba I consumed at Nishikoori. Located in my favorite neighborhood, Nakameguro, its a bit outside the big transit hubs; but well worth it for the experience.
153-0042 Tokyo, Meguro City, Aobadai, 1 Chome 23-4, 2F

Wagyumafia
Melt-in-your-mouth wagyu beef cutlets on basic toasted white bread. So simple, yet so satisfying.
1-26-1 Kamimeguro, Meguro 153-0051, Tokyo, Japan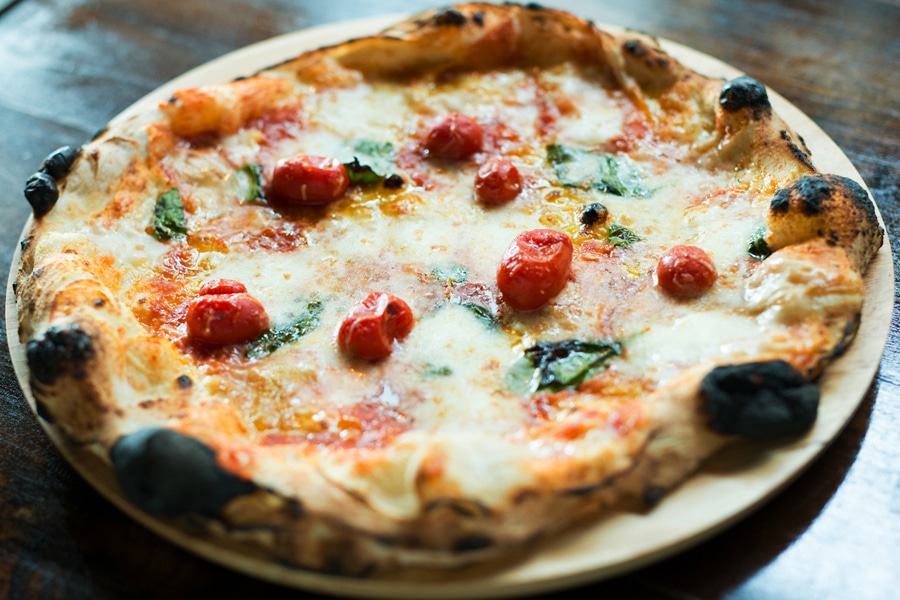 Pizza Studio Tamaki
We are in the midst of a pizza renaissance in Japan. If you consider the care and pride the typical Japanese chef takes in their work, but then have it directed at pizza, you are in for a treat. The finest ingredients sourced locally and imported from Italy, plus a discerning eye for detail and authenticity, all come together in a tasty pie.
1 Chome-24-6 Higashiazabu, Minato City, Tokyo 106-0044

Botanist Cafe
I love this place for its cheerful, bright atmosphere. It's situated above a botanical skincare shop and occupies a light-filled loft. Veggie friendly and Instagram worthy.
2F, 6-29-2 Jingumae Shibuya-ku Tokyo 150-0001

6th by Oriental Hotel
Dimly lit nooks, fine Parisian fare and alfresco seating. Located in the business and shopping district of Ginza, its the ideal place to imbibe and people watch.
100-0006 Tokyo, Chiyoda City, Yurakucho, 1 Chome 12-1 

Sakura Tei
If you have a large hungry group, particularly a group that favors interactive eating, then this is the place to bring them. Sakura Tei is a massive restaurant by Tokyo standards. A huge menu of many takes on okonomiyaki will accommodate everyone in your party with ease.
3 Chome-20-1 Jingumae, Shibuya City, Tokyo 150-0001

Burn Side Street Cafe
Pancakes and Tokyo – the match made in heaven we didn't know we needed. Pancakes in Japan have morphed into works of art. Towers of wobbly, fluffy, airy clouds, drizzled in syrup and cream. Burn Side is situated on a tiny back alley off the main drag in Aoyama. The perfect place to rest your shopping weary feet.
4-29-9 Jingumae, Shibuya 150-0001, Tokyo

Mr. Farmer
Sometimes, just sometimes, you need a break from all the carbs. This is my preferred stop for when I need some fresh veggies and greens in my life again.
Mosaic Street, Odakyu Shinjuku Mylord, 1-1-3 Nishi-Shinjuku, Shinjuku-ku, Tokyo

T's Tan Tan Ramen
Located in busy Tokyo Station, T's Tan Tan ramen is a vegetarian paradise in a meat-centric city, and the extensive menu will keep even the carnivores satisfied. Avoid lunch and rush hour or risk a lengthy wait. Tokyo Station is one of the biggest of stations, so be prepared to do some hunting. T's is in a corner, near the Southeast exit, just off the very main pedestrian South tunnel connecting all the main subway lines. If eating in a subway station makes you squeamish, keep in mind these are Japanese subway stations and therefore probably cleaner than your kitchen.
Tokyo Station, B1F 2-9-6, Jiyugaoka, Meguro-Ku

AFURI
As famous for their yuzu ramen as they are for their lunchtime queues. Ordering here is fun! A pre-pay ticket machine where you customize your ramen to your liking including sides, levels of flavour, and add-ins. Yuzu is sour, bitter and citrusy; a surprisingly refreshing addition to salty ramen. A quick walk from Harajuku station brings you to the 16-seat restaurant. This is not a place to linger. You come, you eat, you slurp, you leave. Keep your eyes open for rotating seasonal specials.
151-0051 Tokyo, Shibuya, Sendagaya, 3 Chome 63 1

Torikizoku Yakitori
This place is a temple to the chicken. Everything at this chain is a standard 280 yen ($3.20 AUD), including beer, which explains the lines and popularity. With locations all over the city, it's a quick stop that's somehow tasty, cheap, and solid.

Bill's
You haven't seen obsession like a line of Japanese girls on the weekend outside of Bill's Omotesando location. Pancakes are so hot right now. If you can't stomach the two hour queue for the fluffiest ricotta cakes, you can wander the surrounding alleys where you will find plenty of knockoffs without the wait. There are many imitators but only one original pancake king. And you thought the brunch time lines in Bondi were bad.
Tokyu Plaza, Omotesando Harajuku 7F, 4-30-3 Jingu-mae, Shibuya-ku

Tsukiji Fish Market
Do you really need to wake up at 2am to witness a dead fish being auctioned off in a walk-in freezer? Probably not. Do you need to visit Tsukiji at all? Yes. Yes, because the market is massive and unlike anything you have ever seen before. One portion is full of kitchen supply shops for all your culinary needs. The other portion is the biggest fish market you'll ever walk through. Every sea creature known to man is available for sale in buckets or on slabs. After a visit you wonder how there are even fish left in the ocean. Nothing like the mass death of a million sea creatures to get your tummy rumbling for a brekkie of fresh sushi. Some claim there is "the top" sushi stall at Tsukiji, but honestly, they are all tiny, cheap, and fresh.
 Chome-2-1 Tsukiji, Chuo City, Tokyo 104-0045, Japan

Ushio Okonomiyaki
A delicious pancake, full of texture and flavours, cooked to order, guaranteed to make your hangovers disappear. I always recommend okonomiyaki and hot pot to Tokyo newbies. It's fun to mix the batter, add toppings, fry up the noodle pancakes on a hot skillet mid-table and work for your dinner. Ushio is quite famous for an expansive menu and friendly service. Their most popular dish is called the 'American Yaki' or cheeseburger with an egg and noodles made into a pancake. The American Yaki just narrowly beat out their reverse meat dumpling, with meat on the outside and cabbage on the inside, coming in a close second in popularity. Your tummy will thank you.
2nd Floor Kajikawa Shiseido Building, 3-10-9 Roppongi, Minato Ward, Tokyo

Usukifugu Yamadaya
Do you fancy a dance with death? Fugu, or pufferfish, contains lethal levels of the poison tetrodotoxin. The poison, a sodium channel blocker, paralyzes the muscles while the victim stays fully conscious (thus making the effects somewhat similar to those of the nerve agents Sarin); the poisoned victim is unable to breathe, and eventually dies from asphyxiation. Sounds delicious! If you fancy a seven-course menu based entirely on this little devil of a fish – look no further than Usukifugu Yamadaya. With three Michelin stars and years of death-free diners to their name, one can 'safely' look forward to the face numbing effect of the legendary fugu sashimi.
4-11-14 Nishi-Azabu, Minato Ku, Tokyo, Japan

Onyasai Shabu Shabu
More delicious interactive food preparation! This time we find ourselves sitting around a bubbling caldron of fragrant oils and broths. A gigantic menu of veggies, meats, broths and cheap beers await diners. The translucent slices of wagyu melt in your mouth, the succulent pork calls your name, and don't even get me started on the millions of cuts of other offal on offer. Open tables mingle with intimate anonymous booths for whatever privacy level you dictate. Keep the meat flowing with their 'all you can eat' option, for those that just cannot be satisfied.
WaMall 6F, 3-20-8, Shinjuku, Shinjuku-ku, Tokyo, 160-0022
Check It Out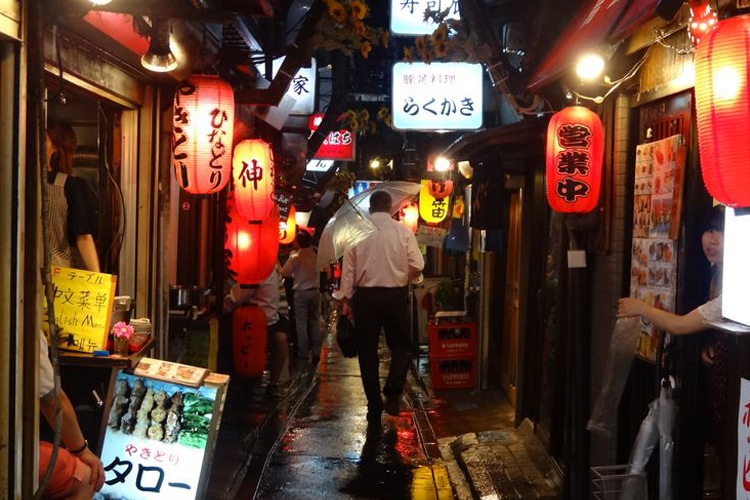 Golden Gai/Memory Lane/Piss Alley
It goes by many names, but this collection of six tiny alleyways, are a yakitori heaven. Grilled meats served in coffin and closet sized shoeboxes. The miniscule charcoal grills have the skewered meats sizzling all evening long. Each shop sits only a handful of diners at a time, but the menus tend towards extensive. This is a late night spot – after dinner snacks and drinks – coming alive well after dark.
1 Chome Kabukicho, Shinjuku, Tokyo 160-0021, Japan (a few blocks east of Shinjuku Station)
SHOP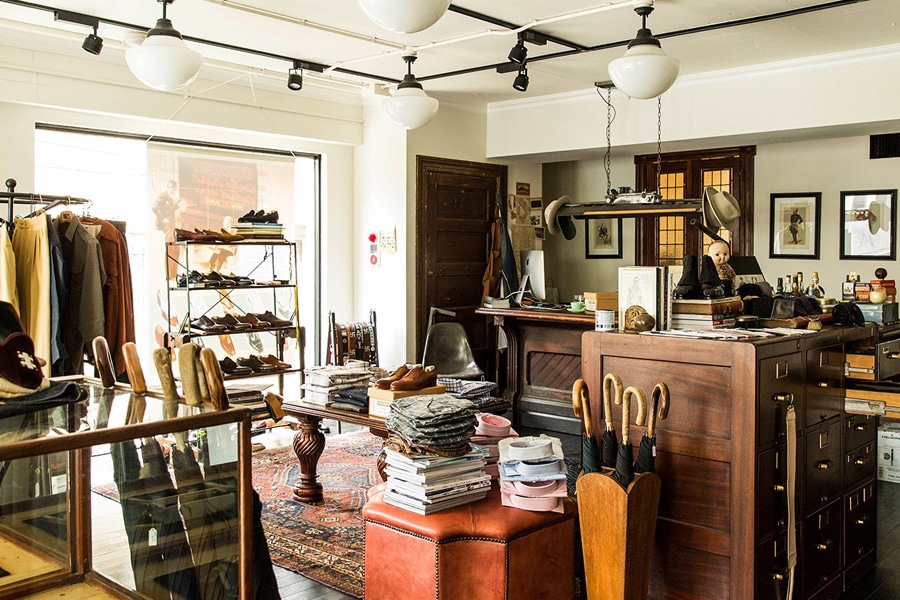 Brycelands
1F, J-Hillside Building, Jingumae 3-15-4. Shibuya, Tokyo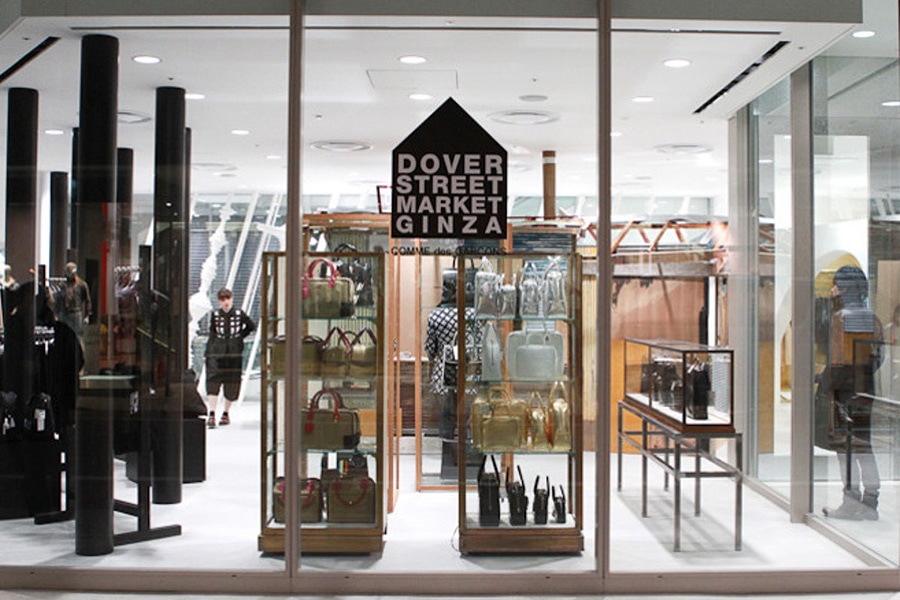 Dover Street Market Ginza
Ginza Chuo-Ku, Ginza Komatsu West 6-9-5, Tokyo 104-0061
Check it out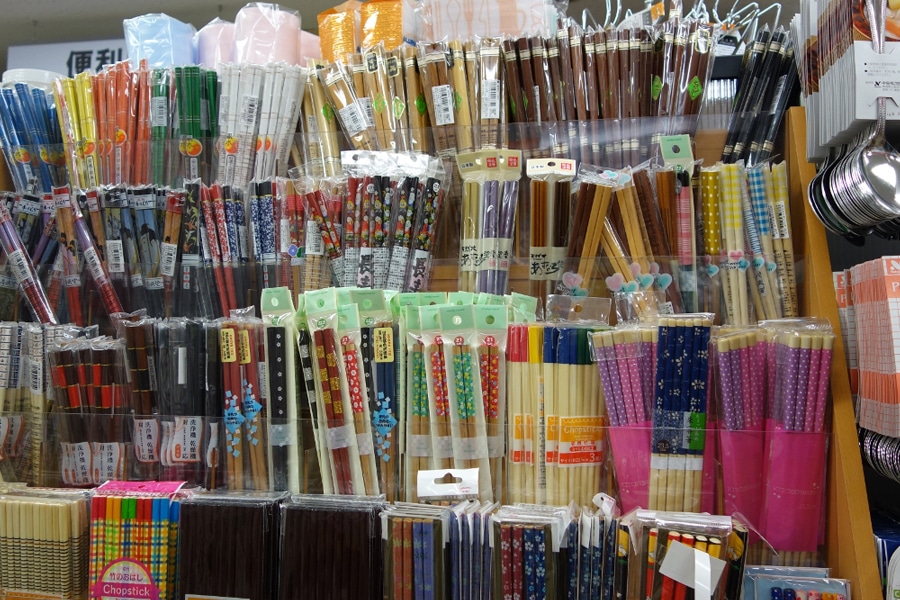 Can Do
Japan, 160-0021 Tokyo, Shinjuku City, Kabukicho, 1 Chome 30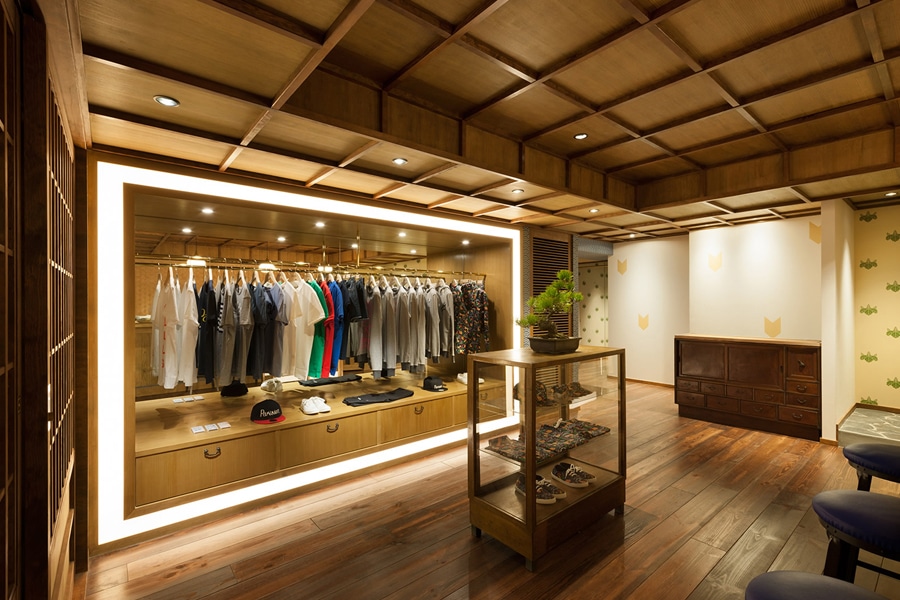 Maison Kitsune
3-15-13 Minami Aoyama, Minato-ku 107-0062 Tokyo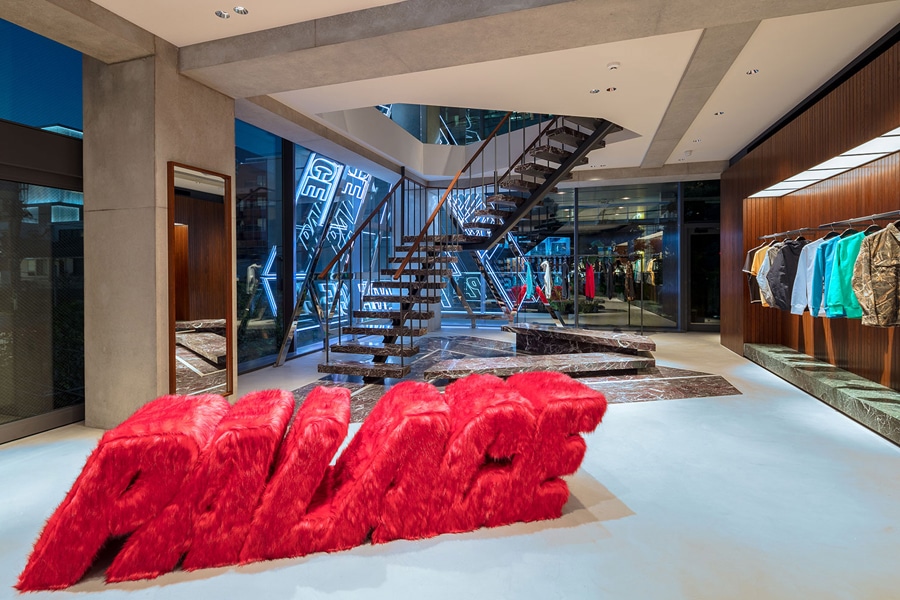 Palace Skateboards
2F & 3F, 5-9-20 Jingumae, Shibuya-ku 150-0001, Tokyo

Hankyu
With 8 Floors of men's fashions, this megalith of menswear is guaranteed to have something for every shopper. Top International designer brands mix and mingle with independent local upstarts. Accessories, luggage, shoes, outerwear, leather goods, and custom suiting – they really cater to every type of client.
2-5-1 Yuraku-cho, Chiyoda-ku, Tokyo 100-8488

Disc Union
If you consider yourself a fan of music and you don't make a stop at one of the Disc Union outlets, consider your Tokyo trip an utter waste. Multiple floors of vinyl spanning every genre under the sun. Music fans, top DJs, and club kids from all over the world making the pilgrimage to this temple of sound. Bring an extra bag because you can fit alot of vinyl in a suitcase.
150-0042 Tokyo, Shibuya, Udagawacho, 307, 21 2F/3F

Shibuya 109
Multiple floors of fine men's apparel located at the famous Shibuya crossing. Not that you would need two reasons to go. Enough said.
Tokyo, Shibuya, Jinnan, 1-23-10

Tokyu Hands
The one stop shop for everything and everyone on your list. The flagship is a massive multi-story complex with everything from craft supplies, to hand stamped leather goods to kitchen utensils. This is the sort of store where you go in for a greeting card and come out with a basket full of random, amazing stuff.
12-18 Udagawa-cho, Shibuya-ku, Tokyo

United Arrows
Chock full of Japanese and International brands ranging from streetwear to runway, United Arrows has a beautifully eclectic mix for the discerning shopper. All their styling is done on a wide range of bodies and ages and styles – they make it easy for you to picture yourself in their looks. Everything is curated with the customer in mind.
3-18-1 Jingumae, Shibuya-ku , Tokyo 150-0001 B1F-3F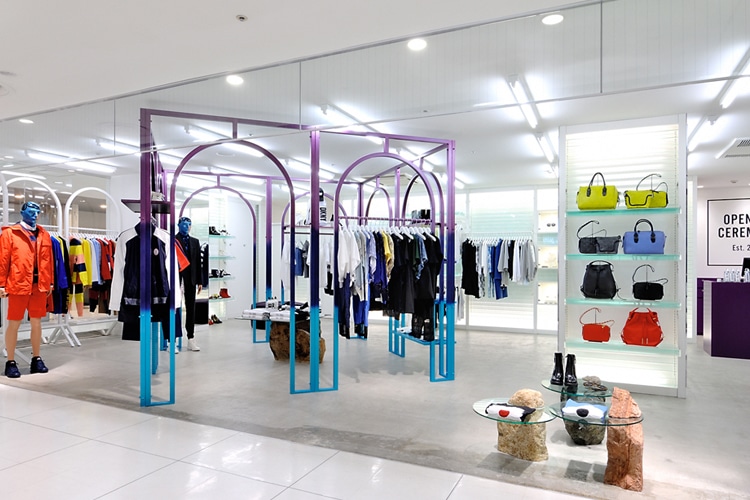 Opening Ceremony
While it got its start in a dorm in Berkeley, California, Opening Ceremony is very at home in Tokyo. The most incredible line up of designers, collaborations and overall cool stuff under one roof. In April 2013, Opening Ceremony opened a brand new flagship in Cats Alley. The store occupies 4 floors and over 13,000 square feet. The building was designed to encompass the full range of OC universe. Located on a major thoroughfare famous of street fashion, the store celebrates the city's eclectic style with four themed floors featuring bright graphic and displays.
6-7-1-B Jingumae, Shibuya-Ku, Tokyo 150-0001
DENIM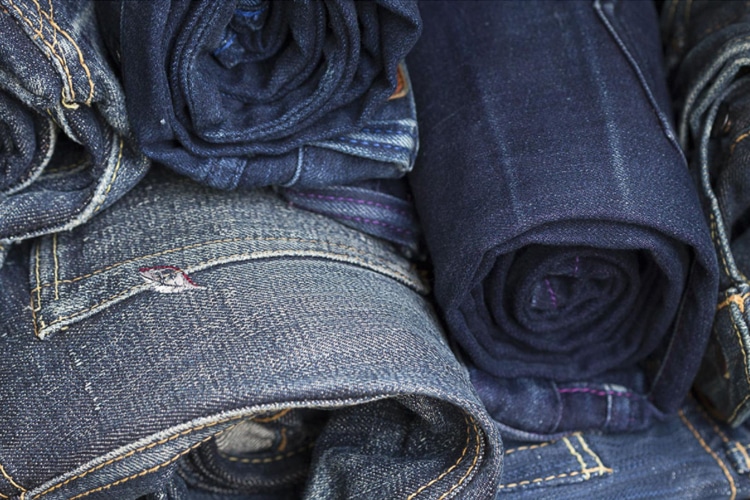 There are so many famous Japanese denim houses that denim deserves its own special sub-section. Japanese denim is long favoured for its deep natural dyes, special old looms and the ever-present selvedge. The love of Americana is strong in Japan, and that includes the long American history of denim and workwear.
45 RPM
Japanese people have been doing this for a long time; creating garments that are gentle to people, sturdy, long lasting and ingenious. 45RPM wants to share the power of Japanese style with the world. Based on this simple philosophy, by creating "items, people, and company" that are globally appreciated, they contribute to the artisans and craftspeople who make their items, their customers and their communities.
7-2-1 Minamiaoyama, Minato-ku Tokyo
Studio D'ARTISAN
Established in 1979 by a designer who learned his ropes in France. It was brilliant move to reproduce American jeans and to create the Japanese take on denim history by making jeans on an old loom found in Okayama. The fabric has an especially tight, slubby feel, fading and stretching in the best way, with just enough wear.
150-0001 Tokyo, Shibuya, Jingumae, 6 Chome 13 1, B1
Evisu
EVISU was founded in Osaka Japan in 1991 and is named after the Japanese God of prosperity Ebisu. Initially only around 14 pairs of jeans a day were created, each one caringly hand-painted with the now famous seagull logo. EVISU captured the imagination of the detail-obsessed Japanese fashion crowd and spurred a revival of interest in vintage denim which spread around the world. Today EVISU has gained critical acclaim, as one of the ultimate denim must haves, internationally known and embraced by both collectors and hipsters alike.
1 Chome-1-5 Kamimeguro, Meguro, Tokyo 153-0051, Japan
Blue Blue Denim
Everything they do starts and finishes at indigo.
20-11 Sarugaku-cho,Shibuya-ku,Tokyo
Big John
The godfather of Japanese denim. The first manufacturer to produce jeans entirely in Japan of Japanese materials in the 70s. Adhering to the company creed of saluting heritage whilst pioneering Japanese denim, Big John continues today with an extensive collection of some of the finest selvedge available. Check out their "fade gallery" to view some of the sickest of worn in jeans.
25-8 Motoyoyogi-cho, Shibuya Tokyo
Pure Blue Japan
Pure Blue has a unique production method utilizing a low tension loom, resulting in a slubby and rough feeling denim. What is particularly interesting is that most of their denim is made on a single loom, yes a single machine, clearly the antithesis of mass production.
3 Chome-31-20 Jingumae, Shibuya, Tokyo, Japan
COFFEE

Blue Bottle
Located about or 12.5 km from their Kiyosumi roastery, the Aoyama shop is situated in a tucked-away alley, up a small flight of stairs—a welcoming respite for the high-fashion clientele visiting the boutiques in what some call Tokyo's Champs-Élysées. In Aoyama's sunny and expansive 2,000 square feet they serve all of our regular treats—single origins and blends as drip coffee, iced coffee, and espresso, plus pastries and savories—along with delicious beignets served with caramel sauce. And yes, they are best enjoyed on their terrace—ideally, with an eye on Aoyama's stylish, bustling crowds below.
3-13-14 Minamiaoyama  Minato-ku, Tokyo 107-0062

Paddlers Coffee
You know they love their coffee when they go through the trouble of importing it weekly from Stumptown in Portland, Oregon.
2 Chome-26-5 Nishihara, Tokyo 151-0066, Japan

About Life Coffee
'Blink and you miss it' small. Keep your eyes peeled for the regulars milling about outside this microscopic coffee joint. On a busy street in Shibuya, some of the best roasted beans from Japan and beyond are served up al fresco.
1-19-8 Dogenzaka, Shibuya-ku, Tokyo
STAY

Capitol Hotel Tokyu
2 Chome-10 Nagatacho, Chiyoda City, Tokyo 100-0014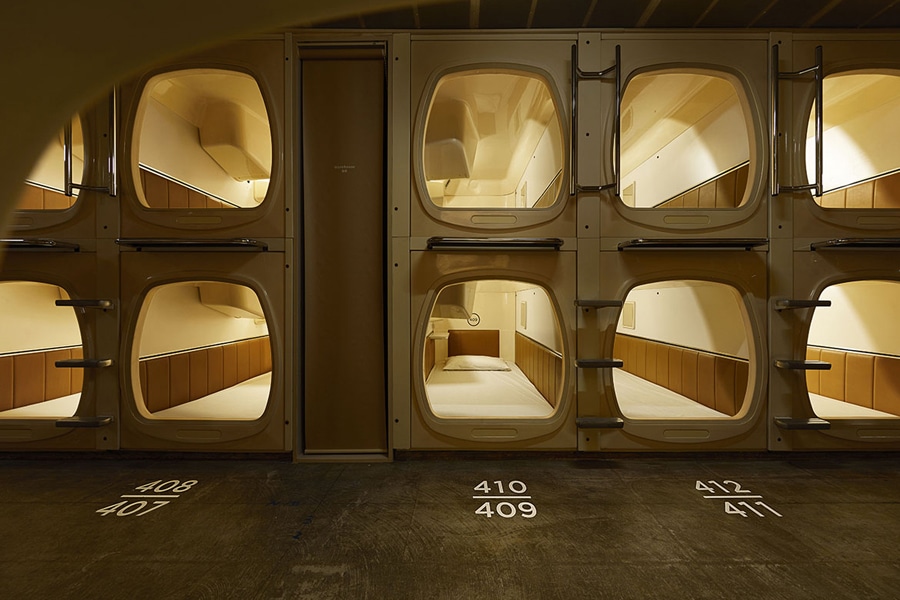 Ebisu Capsule Hotel
1-8-1 Ebisu, Shibuya-ku, Tokyo 150-0013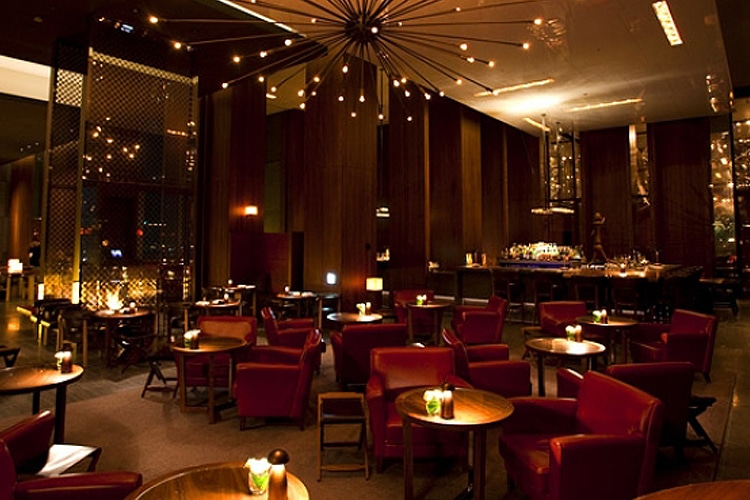 Andaz Toranomon
Housed on the top floors of the 52-story Toranomon Hills skyscraper, the hotel's 164 rooms (including eight suites) reflect elements of Japan's culture; from the natural wood to the snacks in the mini-bar to the yukata robes, it's not easy to be distracted from the heart-stopping views in every direction. Located between Tokyo Tower and the Imperial Palace, the hotel offers easy access to key locations including the Ginza shopping district, Tokyo Station, and various cultural attractions. The lobby bar rivals that of the Park Hyatt, the sushi chef is one of the best, the open air rooftop bar is chic, the infinity pool is distractingly beautiful, and the overall décor is warm and understated luxe. These are the beds you want to recover from a late night out, in.
Minato-ku 1-23-4 Toranomon

Oak Hotel
This budget hotel/hostel makes my list because it's clean, convenient, and the staff speak English. There are a variety of room types for different budgets and the proximity  to Ueno Station, giving Oak patrons can easy access to Tokyo, Narita and Japan in general. Also walking distance to Ueno Park, Senso-ji, some great denim shops, and a million tiny izakayas for eating.
6-1-2 Higashiueno, Taito-ku
TO DO

TeamLab Planets
The latest offering from the TeamLabs team. Yet another interactive, technology-based, museum. A digital art space to end all digital art spaces.
Toyosu 6-1-16, Koto-ku, Tokyo

Daikanyama Tsutaya Book Store
The most impressive book store I have ever been to. Multiple modern buildings house an insane collection of books and periodicals covering even the most niche of topics. Quiet corner chairs, listening booths, and cafes encourage you to linger and peruse and generally, get lost in the stacks.
150-0033 Tokyo, Shibuya City, Sarugakucho, 17

Hakone Open Air Museum
An hour and change outside Tokyo, but feels like a different planet. A beautiful park filled with art, tailor-made for strolls and picnics.
1121 Ninotaira, Hakone, Ashigarashimo District, Kanagawa 250-0407

Nancy Still Waiting
A teeny, tiny, hookah bar in my favorite neighborhood. This is where the cool kids come to chill out.
2 Chome-44-3 Kamimeguro, Meguro City, Tokyo 153-0051

TeamLab Borderless
The original ground zero of Instagram. Since opening late last year, TeamLab has been continually packed with those hoping to experience its wonders. Genuinely one of the most interesting places I have been.
Palette Town, 135-0064 Tokyo, Koto City, Aomi, 1 Chome 3

Kamakura
Kamakura is a coastal town in Kanagawa Prefecture, less than an hour south of Tokyo via train. Sometimes called the Kyoto of Eastern Japan, Kamakura offers numerous temples, shrines, and other historical monuments. Once the political center of Japan, Kamakura's sand beaches attract large crowds during the summer months. If you are lucky you can time your visit to coincide with sakura (cherry blossom) season in April, where you can wander Kamakura with a limited edition sakura Asahi in hand to match the pink and white blossoms popping off every branch in sight.

Karaoke Kan
Yes, this is literally the place to recreate the Lost in Translation karaoke scene, and no, Scar Jo will not be there to take shots with and serenade you. Ask for room 601 to get the best views and to pick up on Bill Murray's former presence. All musical genres are covered. They have a stellar all-you-can-drink menu option. Yes, karaoke in Japan really is this fun.
Tokyo, Shinjuku, Nishishinjuku, 1 5 12
 
Meiji Jingu Shrine
A beautiful Shinto shrine in the middle of a richly forested park. If you are lucky you might witness a traditional Japanese wedding within the sacred walls of the internal shrine. Reserved for the wealthy and well connected, these wedding ceremonies are straight out of the past. The park itself is cool, calm, and tranquil despite being located smack dab in the middle of Harajuku craziness.
1-1 Yoyogikamizonocho, Shibuya, Tokyo 151-8557, Japan
 
Mori Art Museum
A brand new art museum putting Tokyo's contemporary scene on the map. The Mori Art Museum strives to be a place for enjoyment, stimulation and discussion – a place where what is important in culture and society is openly debated, not only through the exhibitions that are shown there but also through a wide range of Learning programs. It engages an audience ranging from young school children to university students and senior citizens, from people living in the local community to the whole region and around the world.
6 Chome-10-1 Roppongi, Minato, Tokyo 106-6108, Japan

Robot Restaurant
Check all preconceived notions at the door. This place is bonkers. This place is a tourist filled acid trip. Did Liberace secretly have a Shinjuku Palace full of the most badass Japanese showgirls?! The robots are crazy, the sound and light effects induce seizures, and the Chu Hi (cheap and delicious malt beverage) is resplendent. The shows change with the season. Yes, I have been three times. Yes, I will go again.
160-0021 Tokyo, Shinjuku, Kabukicho

Senso-ji
One of Japan's finest examples of a pagoda is found on the grounds of Tokyo's oldest temple, Senso-ji, dating from 645 AD. Enter the grounds by passing through the massive, imposing "Thunder Gate" which is home to a 4 meter tall, 1600 kilo red lantern, painted in bright red and black. There are also a few o-mikuji or fortune stalls, where for a few coins you can have your fortune told. The o-mikuji predicts the person's chances of his or her hopes coming true, of finding a good match, or generally matters of health, fortune, life, etc. When the prediction is bad, it is a custom to fold up the strip of paper and attach it to a pine tree or a wall of metal wires so that the bad luck doesn't stick to you. In the event of the fortune being good, the bearer has two options: he or she can also tie it to the tree or wires so that the fortune has a greater effect or he or she can keep it for luck. I kept mine, when after three visits, I finally pulled a good one.
2 Chome-3-1 Asakusa, Taito, Tokyo 111-0032, Japan

Yayoi Kusama Museum
For all those who love the art of Yayoi Kusama, the much-anticipated Yayoi Kusama Museum has now finally opened its doors. The queen of spots and mirrors and dots has her own museum in Shinjuku finally. Run as the principal project of the Yayoi Kusama Foundation, the museum presents major works from Kusama's earlier years up until the present day. Through various activities and events – including lectures, publications and displays of ephemera and documentation, its aim is to honor Yayoi Kusama's myriad achievements.
107 Bentencho Shinjuku-ku Tokyo 162-0851 Japan
 
Yomiuri Giants Game
Bring your game face and game voice. These fans love to cheer. And cheer loudly the entire game. Wearing orange will endear you and possibly earn you drinks. Noisemakers, flags, and horns are commonplace in the stands, and the more choreographed the cheer and dance, the better. Catch some of the best baseball players in the world before MLB poaches them.
Tokyo Dome 1-3-61 Koraku, Bunkyo-ku, Tokyo
 
Ryogoku Kokugikan Grand Sumo
Sumo is an ancient sport dating back 1500 years. Full of symbolism and legend, everything from the loincloth, to the hairstyles to the entry into the ring is sacred and symbolic. Consider yourself lucky should you be in Tokyo during one of the three 15 day long grand sumo tournaments in January, May or September. I recommend one of the box seats, where there is ample eating and drinking available or BYO. You can go early with a cheap ticket and sit ring-side until the big matches start. And while you might not understand what is going on, it's easy enough to figure out who won and who lost. Maybe one of the easiest things to comprehend in Tokyo.
1-3-28 Yoko-ami Sumida-ku, Tokyo 130-0015

Purikura
Why? More like why not. Yeah it's silly and full of school girls, but after a few 'street Zimas' nothing makes more sense. You can find you Purikura booths in any video game facility (of which there are many), usually found in the basement level. It's like Snapchat in real life.