City Guide: A Different Side of Dubai
Most folks think of Dubai as a glitzy worldwide destination where gobs of money turn fantasy into flesh. Superimposed upon the mind is a bevy of jaw-dropping locales–the famous indoor ski park, the palatial resorts, the world's tallest building and the world's biggest shopping mall among them. And while all these places are certainly worth checking out, there's actually far more to Dubai than first meets the eye. Indeed, it takes just a cursory glimpse beneath the flashy veneer to see that the United Arab Emirates' most populous city is, in fact, a burgeoning melting pot rife with culture and its own fair share of secret hotspots.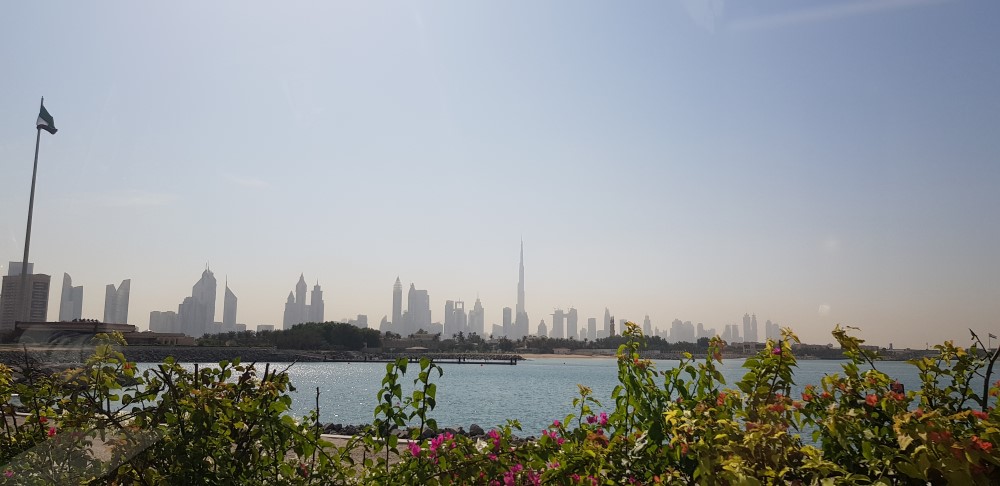 ---
You may also like:
City Guide: 48 Hours in Tokyo
City Guide: 48 Hours in Hong Kong
City Guide: 48 Hours in Brooklyn
---
How do we know? Because Man of Many was lucky enough to travel to Dubai on behalf of Dubai Tourism. They wanted us to see the area from a different perspective than what most visitors expect, thereby giving us a solid peek behind the gold curtain. What we discovered was a vibrant city overflowing with various cultures, people and places. As it turned out, only 15% of the population is native, and the remaining 85% are expatriates, which helps explain the cosmopolitan vibe. Dubai is also a place that saw over 15 million visitors in 2016 alone, which naturally stirred the melting pot even more.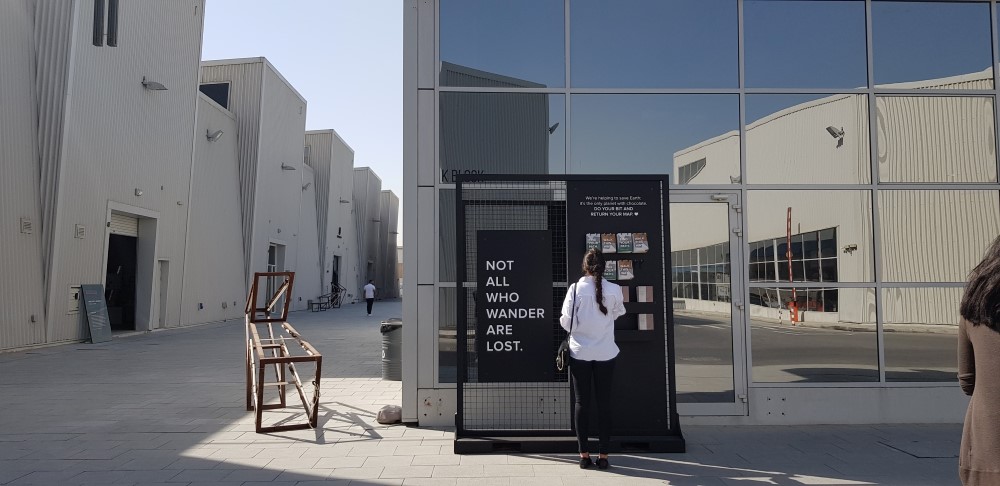 Given such constant intersecting between people from all walks of life, the city is evolving at breakneck speed and developing an authentic inner personality that exists separately from the opulent exterior. It was this Dubai that we encountered on our trip. To honour it, we're adopting a slightly different angle for this city guide, eschewing Trip Advisor-style "Top 10 Lists" in favour of an insightful overview focused on Dubai's lesser known side. Read on for a different side of Dubai.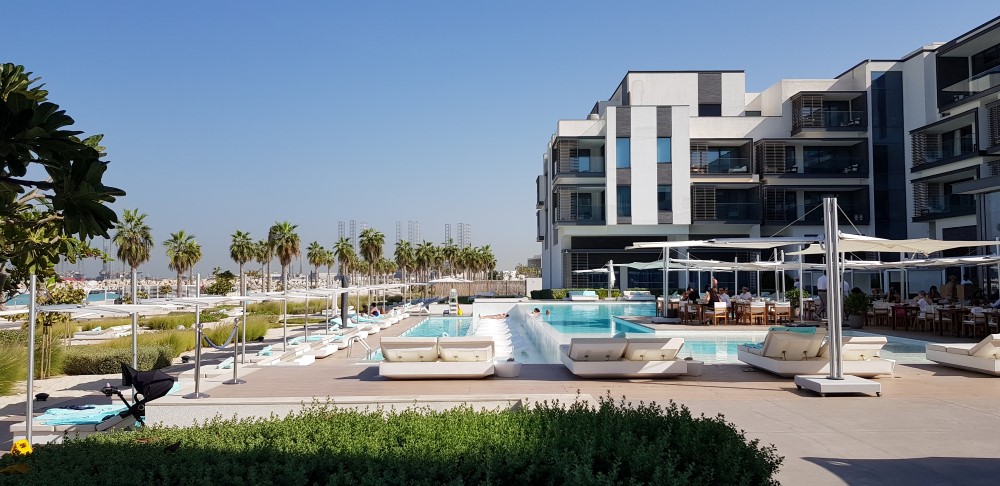 Where to Stay
Because Dubai is an Islamic territory, the laws are often stricter then what you might be used to. For instance, kissing in public is frowned upon and downright prohibited among Muslims. Likewise, when it comes to drinking, even non-Muslims are only allowed to consume alcohol in licensed venues like hotels. That makes choosing a place to stay all the more important.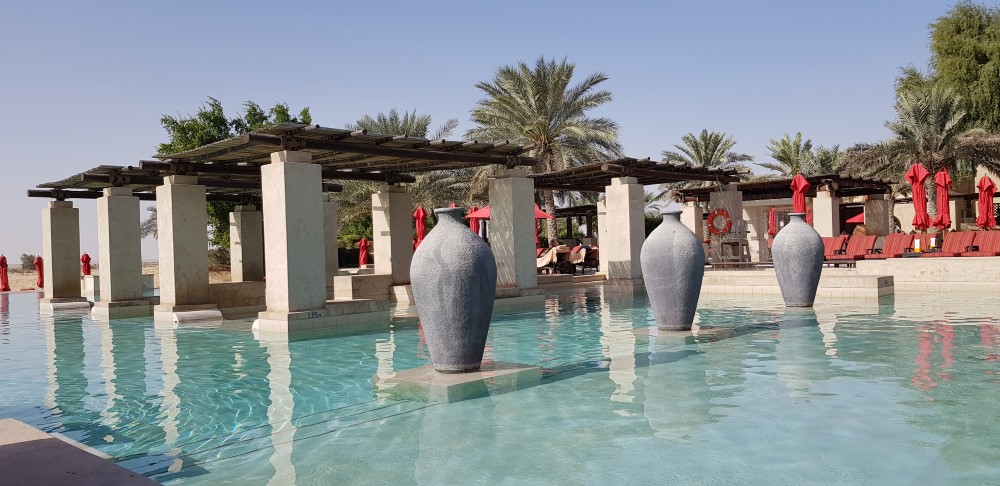 When perusing online for luxurious hotels and resorts in Dubai, a few names will inevitably pop up like Atlantis The Palm or the Burj Al Arab. Should you have the cash to burn, those are both fine choices that will spoil you rotten. However, if you're seeking something special and even slightly reclusive, head 45 minutes outside the city to Bab Al Shams Resort & Spa. Situated in the heart of the Dubai desert, the 5-star luxury resort is an oasis in every sense of the word. Awash with an elegant Arabic aesthetic, the beautiful retreat is surrounded by views of natural desert. Inside its walls you'll find a legion of restaurants, lounges and activities. Hang out in one of the two temperature-controlled pools, hop on a camel, practice your archery, drink well, eat like a king or take off into the desert on a 4×4. All the while you'll feel like you're in some sort of exotic movie, with a friendly staff tending to your every desire.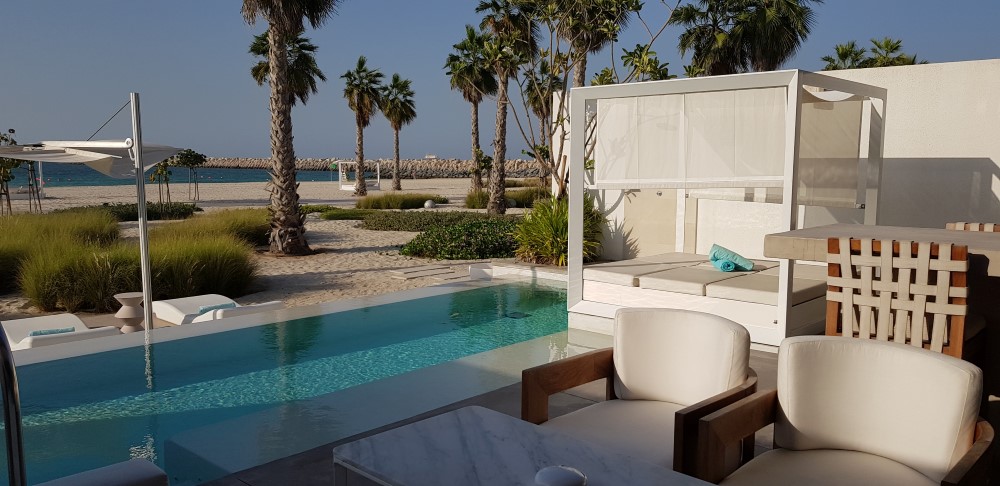 Craving a little beach action instead? Then the Nikki Beach Resort & Spa Dubai is calling your name. Perched on the waterfront of Pearl Jumeirah, the resort offers clean, modern architecture and breathtaking views of the Arabian Gulf. Meanwhile, your just 7Km from downtown Dubai and all the attractions therein. Of course, you're just as well off staying at the resort, whereas Nikki Beach is known for its killer spa, fresh seafood and Mediterranean cuisine. Think Key West, Florida, but with better food and a stronger blend of cultural influences, and you're on the right track.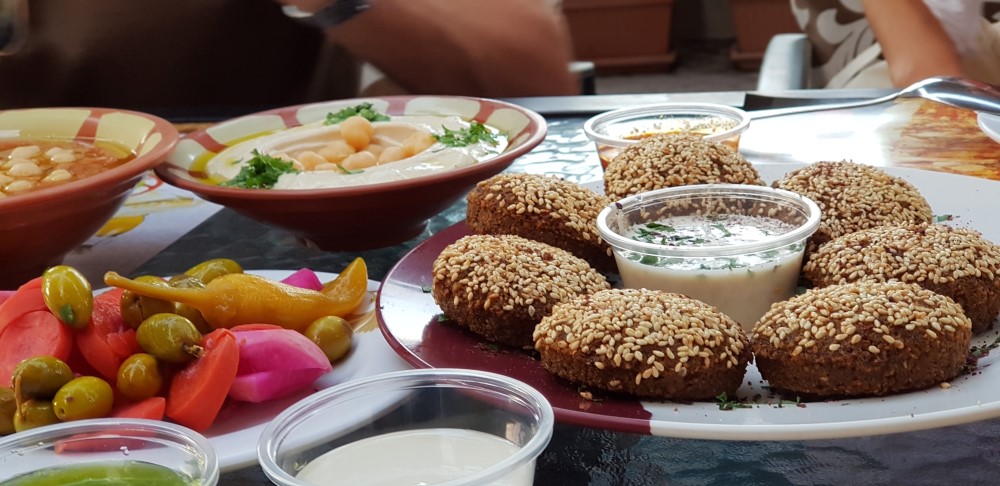 Where to Eat
Like so many great cities, Dubai preserves some of the oldest cultures in the world one delicious plate at a time. Sure, you can risk it and travel to nearby Iraq to try their food, but why bother when there's a slew of terrific Iraqi joints already here? In other words, people of all ethnicities have moved to Dubai and they've brought their recipes along with them. Along similar lines, hospitality and meat are inextricably tied throughout Islamic culture, which travelers should keep in mind when choosing a place to dine.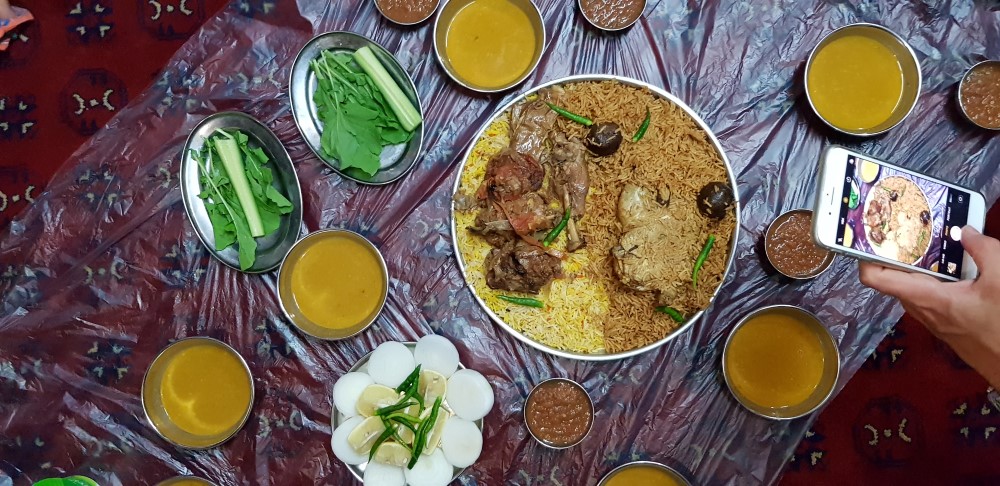 While you could potentially wander the streets of Dubai while checking your Yelp app every five minutes, our advice is to do what we did and go on a food tour with Frying Pan Adventures. They know the city's best spots and certainly don't stop at just one or two. In the company of strangers who soon became friends, we gorged on fried falafel, Kunafa, Egyptian pizza, spiced date bars, bukaj (close cousin to Baklava) and so much more. To say we came hungry and left happy would be putting it mildly–we left completely satisfied beyond our wildest dreams.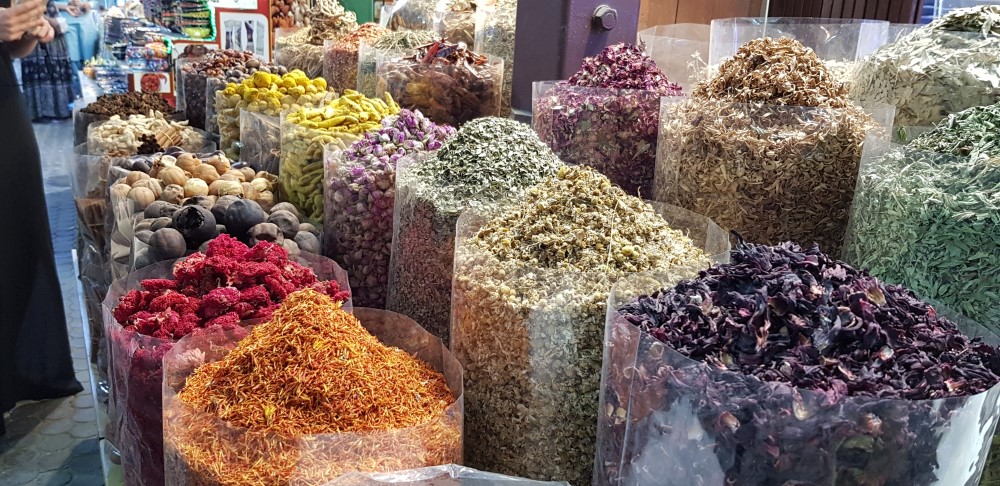 Of course, one can't subsist exclusively on food tours. Some other personal favourites we discovered during our stay was Tom & Serg, an Aussie style cafe after our own hearts. Launched by Melbourne native Tom Arnel, the hotspot is known for smashed Avo and great coffee, as it very well should be. We were also big fans of Local Bites Cafe, which serves up both regional and global classics with impeccable precision and no pretense whatsoever. And for those seeking the upscale experience, Sean Connolly at Dubai Opera will take your taste buds on a journey they'll never forget. Worth noting is that the restaurant is located underneath the iconic Burj Khalifa, also known as the tallest free-standing structure in the world.

Where to Drink
Since we would hate for anyone to get blindsided upon their arrival in Dubai, we'd like to reiterate that Islamic drinking laws are not what you're used to at home. That is, there are very specific venues–mostly hotels–that legally serve alcohol. It's therefore quite important to get an idea of where you'll be drinking before you even make the trip. That way you can spend all your free time imbibing, as opposed to searching desperately for a place to imbibe.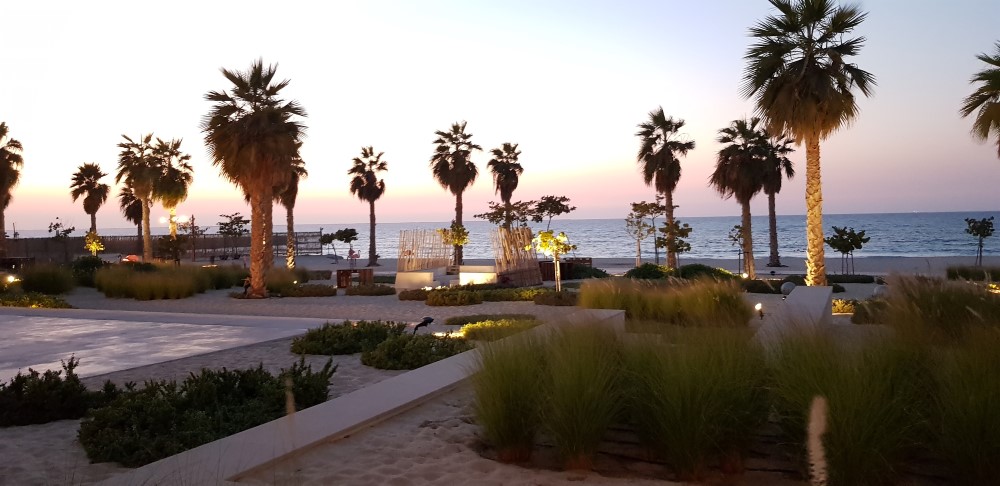 If the idea of sipping something tasty while surrounded by pristine blue water and omnipresent luxury gets you excited, we can once again highly recommend Nikki Beach Resort. Even if you aren't staying there, it's well worth your time to pop in for a glass of champagne or a cocktail. If you prefer epic views of the vertical variety, then you owe it to yourself to stop at At.mosphere at the aforementioned Burj Khalifa skyscraper. It's the world's tallest restaurant inside the world's tallest free-standing structure. Between the classy decor and the jaw-dropping panoramas, you won't need more than a drink or two to feel completely elated.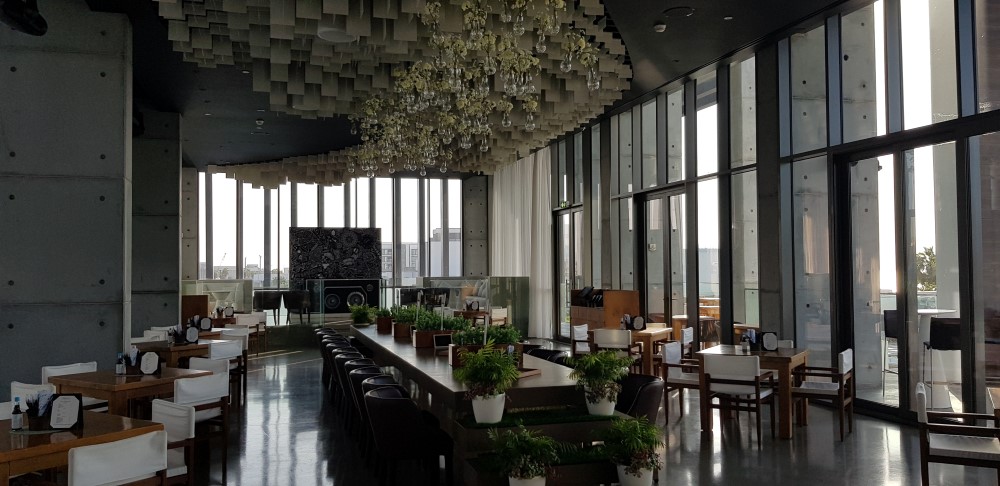 In general, terrific views aren't hard to come by in Dubai, and plenty of those views can be accompanied by a boozy beverage. Along those lines, you should definitely check out Siddharta Lounge by Buddha Bar, a popular spot that delivers great eye candy, great service, great food and great drinks alike. And while not exactly under the radar, the Skyview Bar in the prestigious Burj Al Arab Hotel is still worth a visit–all we can say about it is that it must be seen to be believed. Meanwhile, if you've had enough of the high rise experience and want something slightly outside the box, check out Stereo Arcade. The half club/half pub has an arcade planted right in the middle, allowing you to drink, dance and game to your heart's content.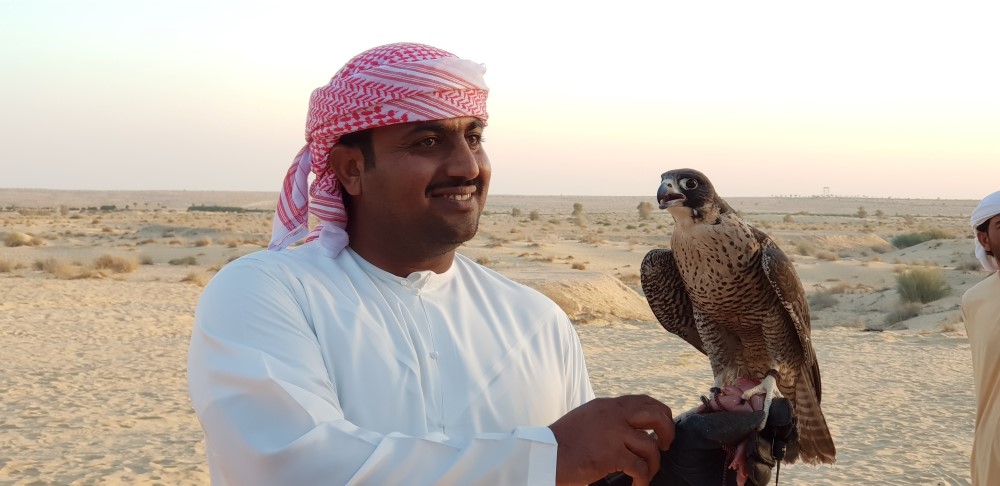 What To Do
In the city of Dubai, the nights are commonly warm and the sidewalks commonly crowded. As a result, there's never a shortage of things to see and do. Among all the attractions in Dubai, our trip to Alserkal Avenue stood out as being particularly rewarding. It's an insanely cool hub filled with boutique vendors, crafty artisans, hobbyists and no less than 12 art galleries. Within these modern confines you'll find places like Gallery Isabelle van den Eynde, Green Art Gallery, Gulf Photo Plus, Nostalgia Classic Cars, Leila Heller Gallery, The Third Line, CHI-KA, Mirzam Chocolate Makers, and more.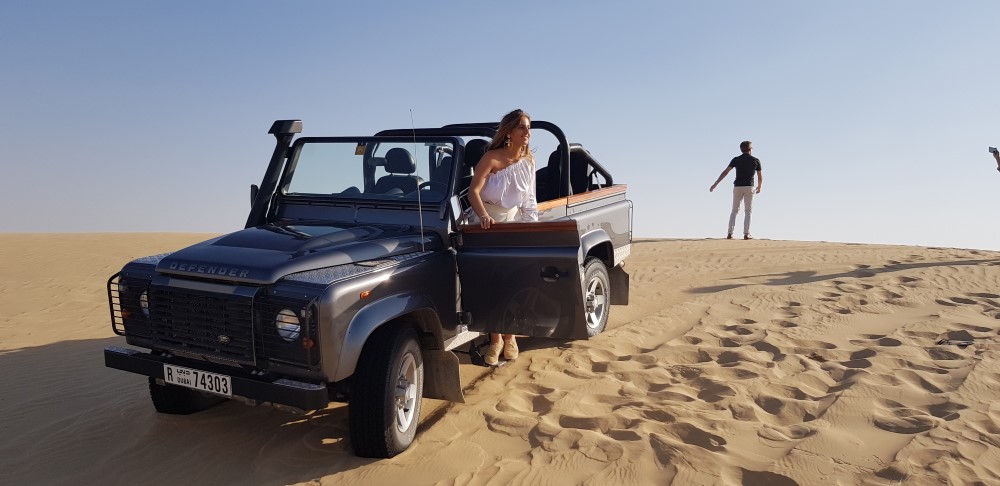 In the mood for show that will blow your mind? Then grab yourself some tickets to La Perle by Dragone. The acclaimed attraction is like Circque du Soleil on LSD, if you can imagine such a thing. Words like "mesmerising" or "dazzling" hardly suffice. Once you've snapped out of the trance that La Perle induced upon you, head on over to the Burj Khalifa for those astounding views we keep talking about. The building stands 160 stories tall with a pointy top that looks like it could poke a hole through heaven itself.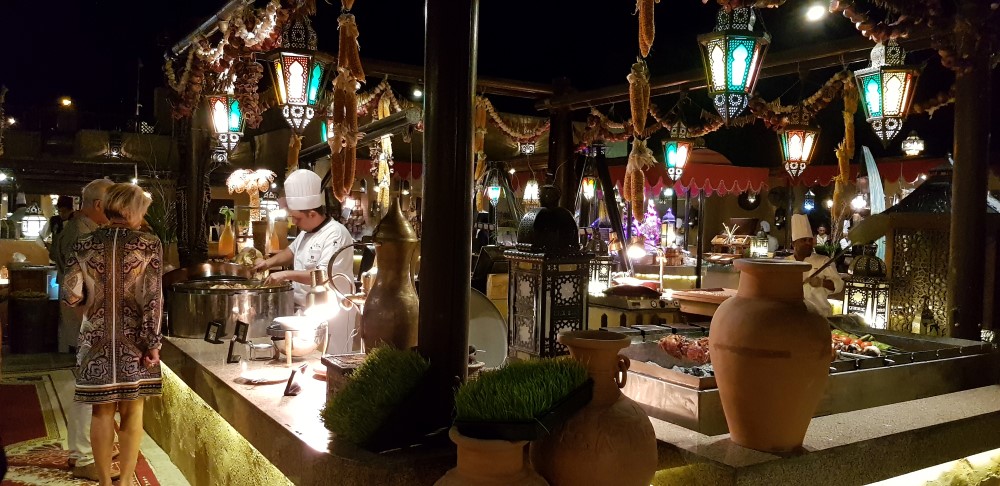 Meanwhile, don't forget to indulge your inner history buff by visiting the Al Fahidi Historical District. Home to wealthy families, cute shops, tasty cafes, beautiful courtyards, and the last wind-town quarter left on the Arab side of the Gulf, the Al Fahidi District is the perfect place to lose yourself for hours. It's also one of the oldest heritage sites in the entire city. While still riding on that historical high, head on over to the Sheikh Mohammed Centre for Cultural Understanding. Opened in 1998, the SMCCU provides painstaking insight into Dubai's cultural background. Guests are welcome to join in on a slew of activities like classes, tours and guided mosque visits.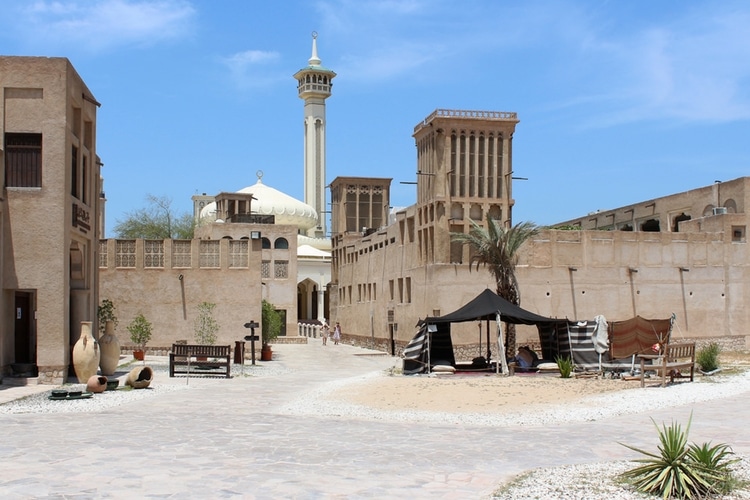 Don't be fooled by Dubai's opulent allure. By taking a closer look, you'll find a city bursting at the seams with art, culture, cuisine and personality. The next time you visit, be sure to explore the area to its fullest potential, stopping at the tourist hotspots and secret gallery hubs alike. It's all happening now and gaining in momentum every day. Here's hoping your trip is as good as ours was. Thank you for the memories, Dubai.
Disclosure: Man of Many travelled to Dubai as a guest of Dubai Tourism.
---
You may also like:
City Guide: 48 Hours in Tokyo
City Guide: 48 Hours in Hong Kong
City Guide: 48 Hours in Brooklyn
---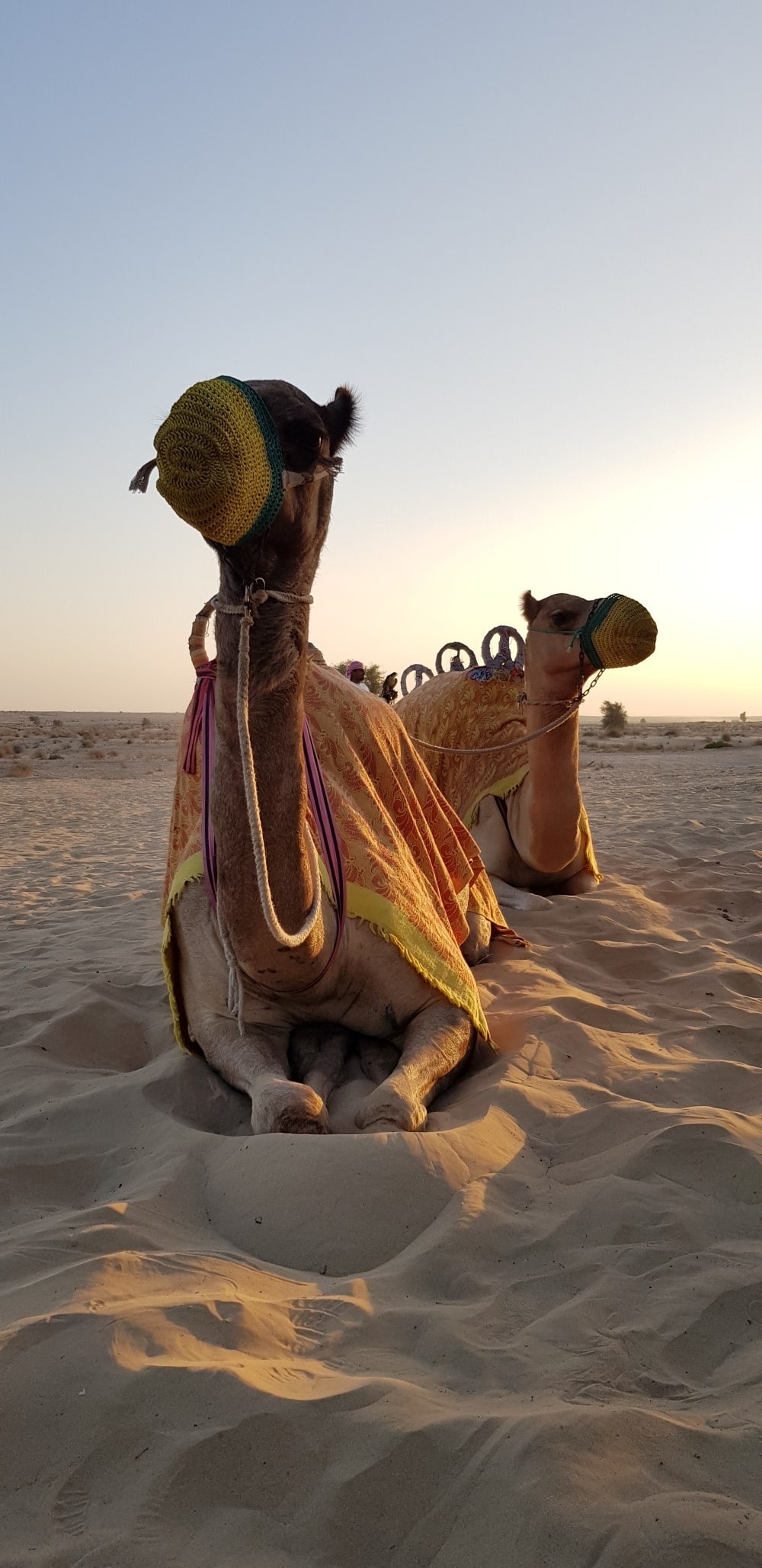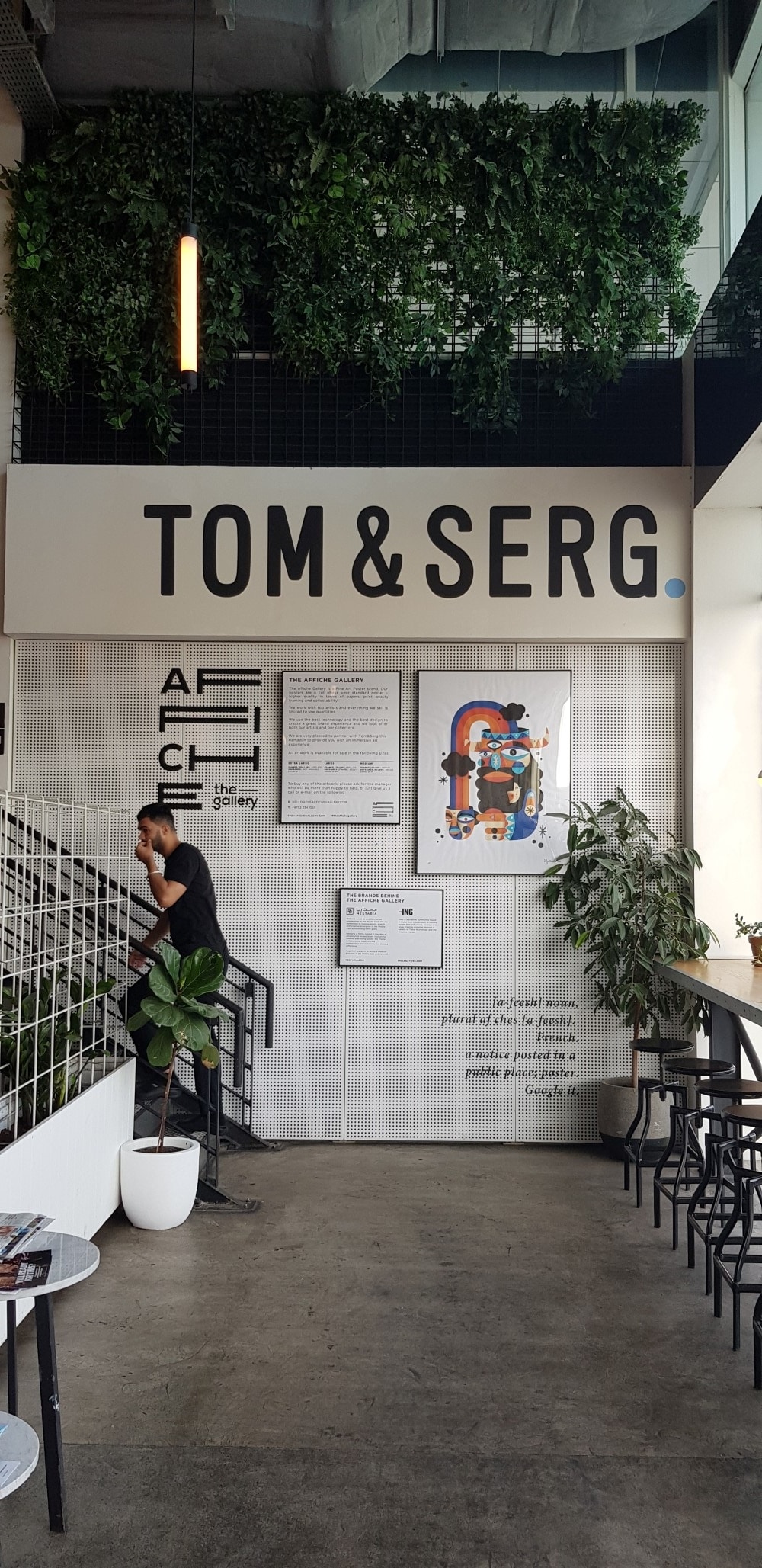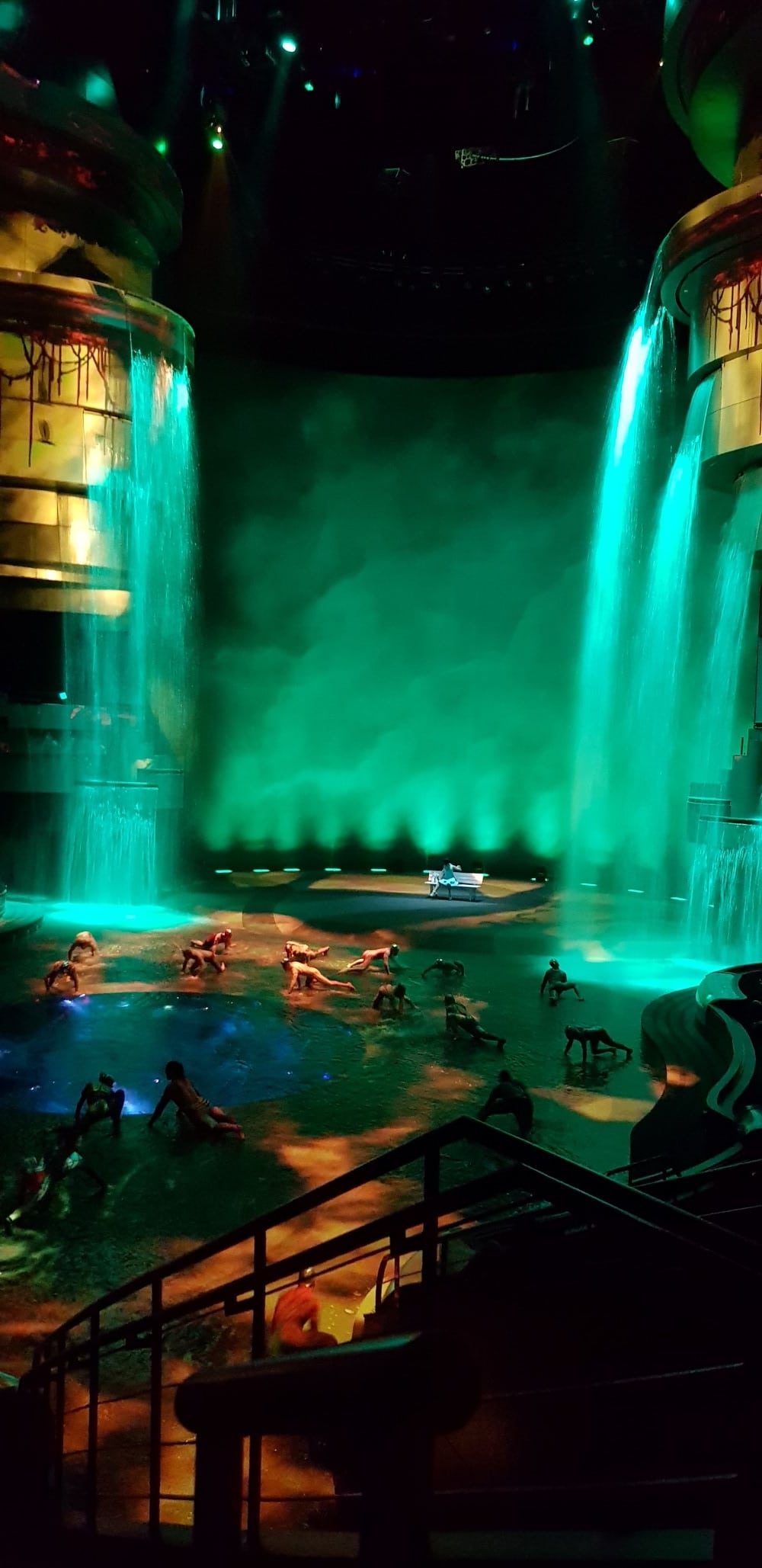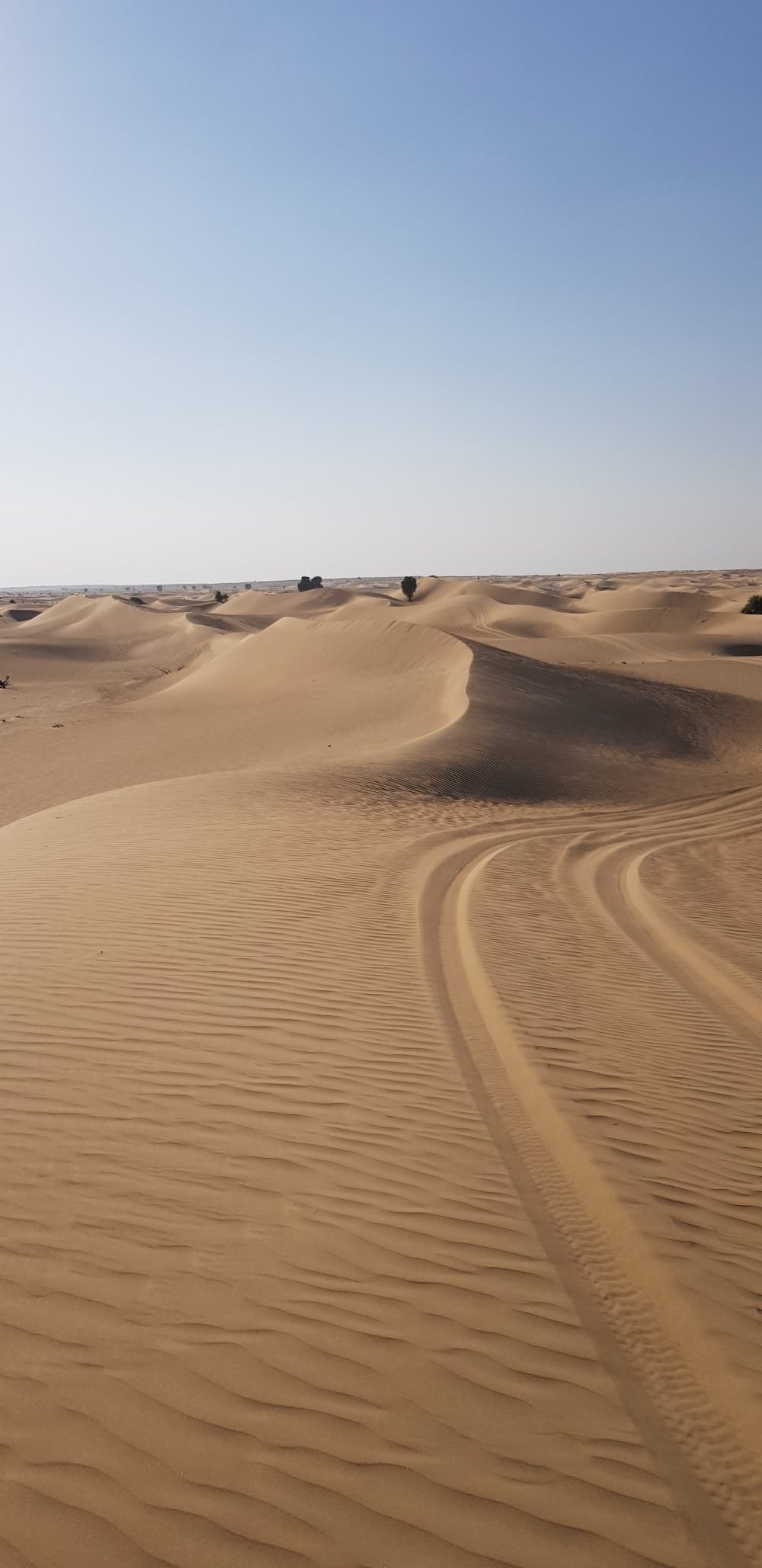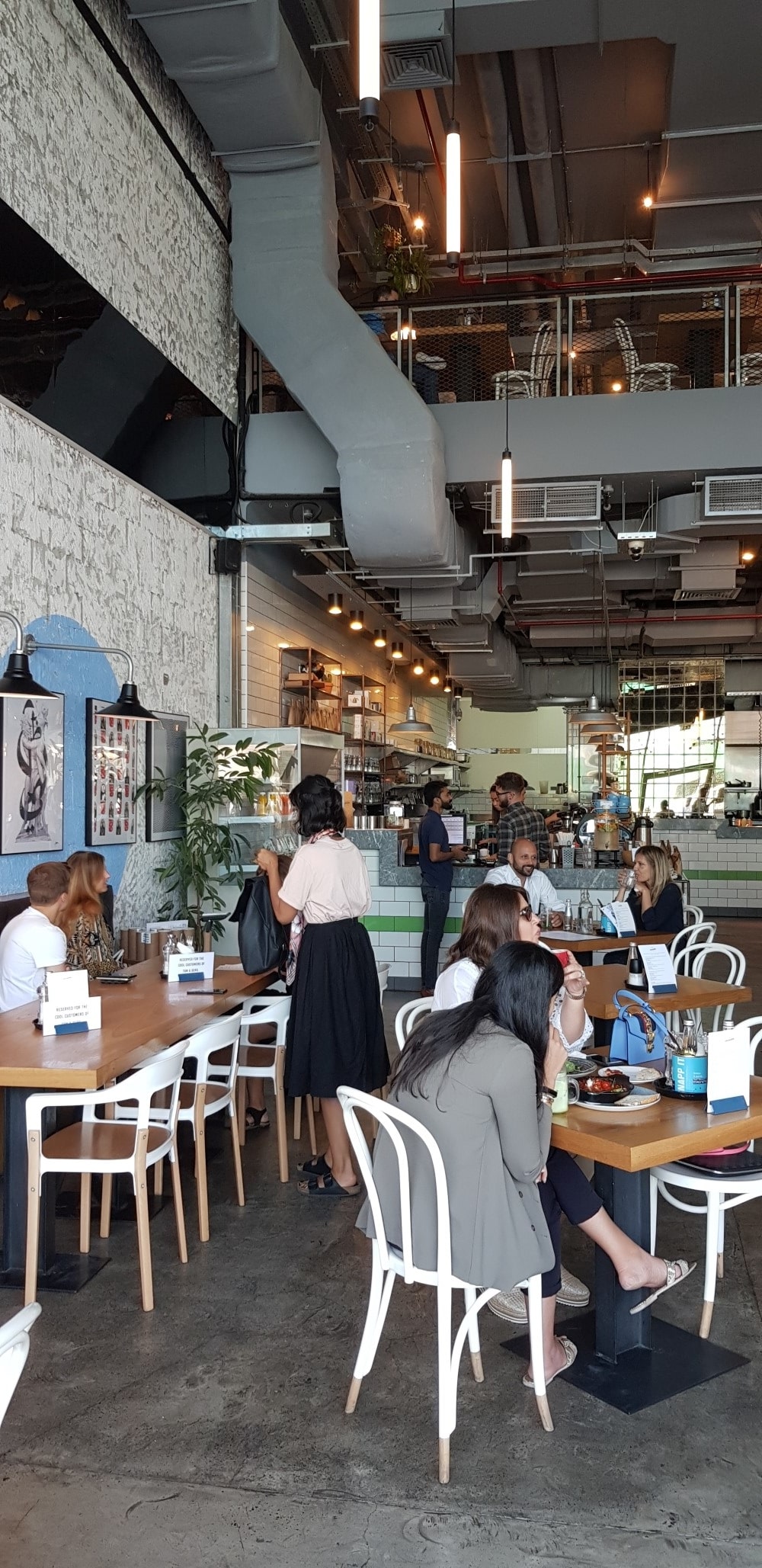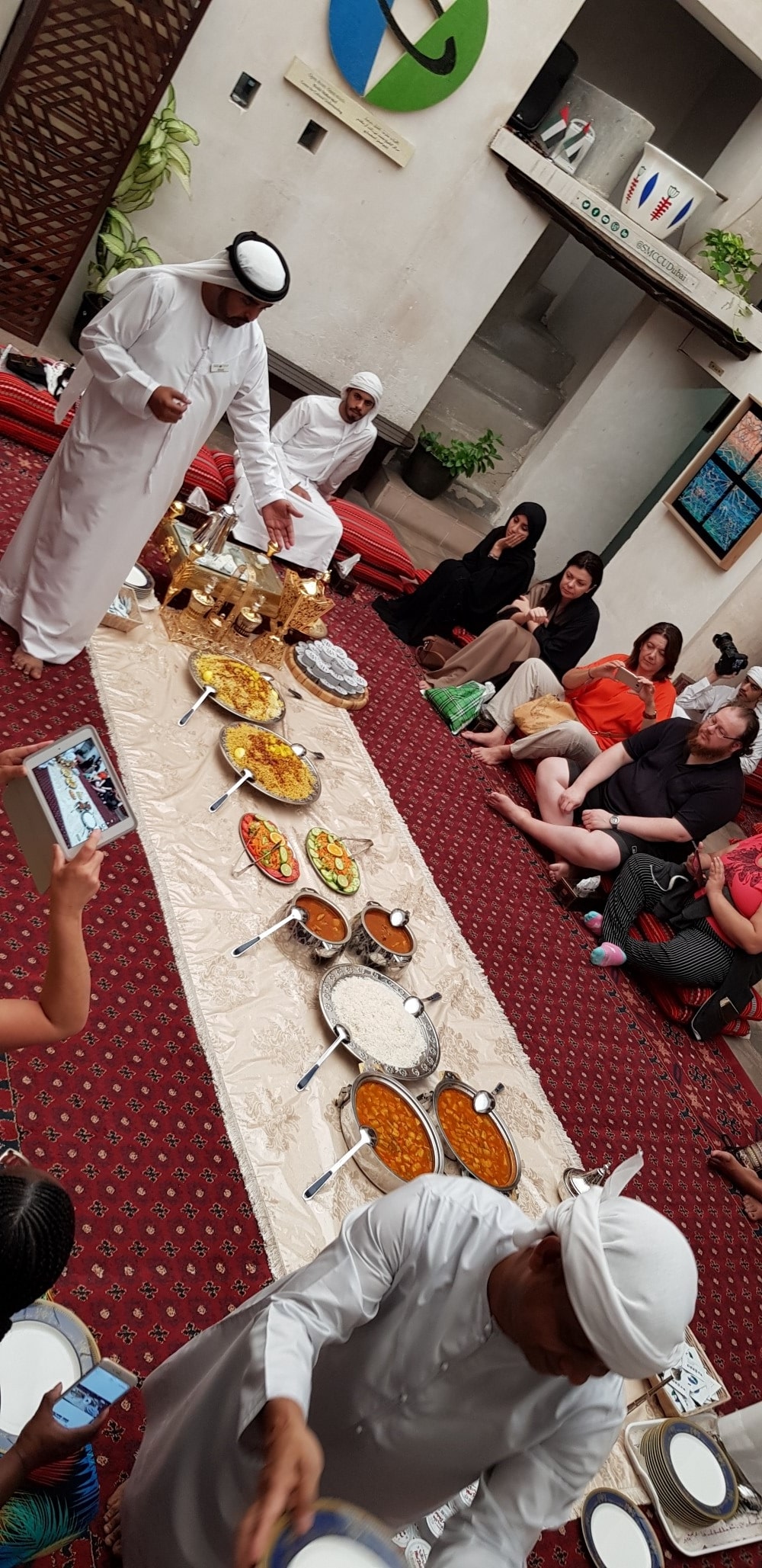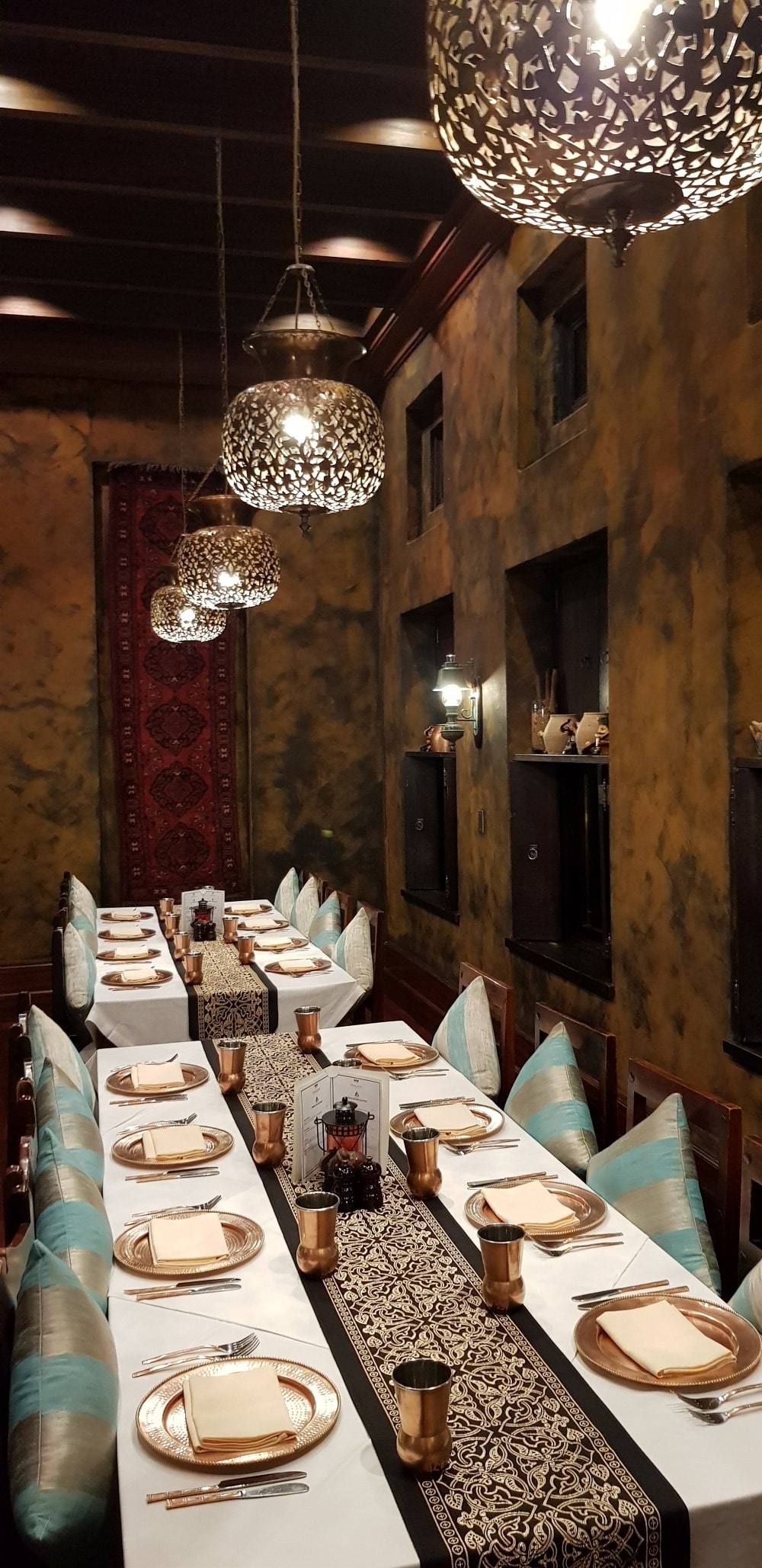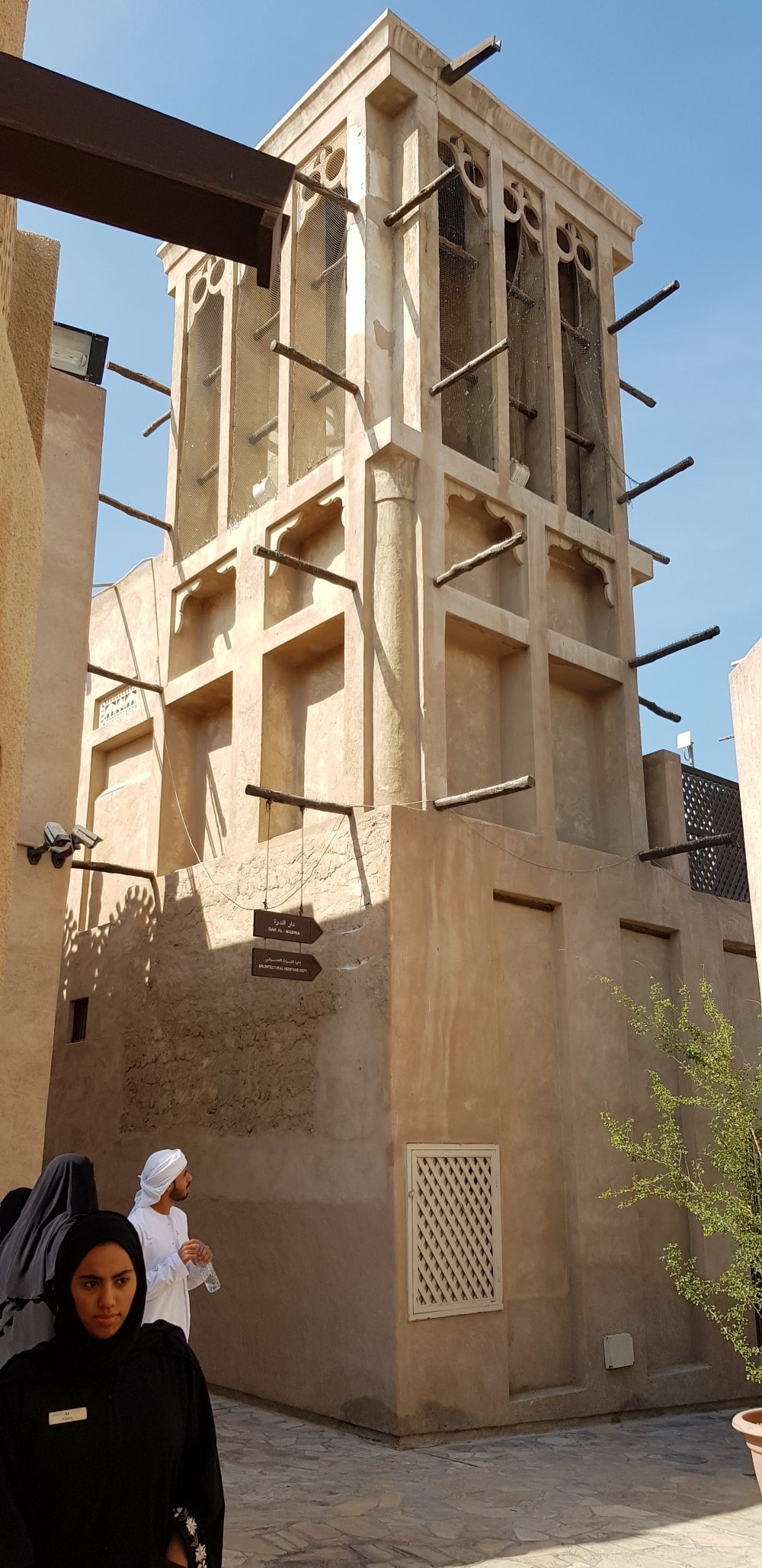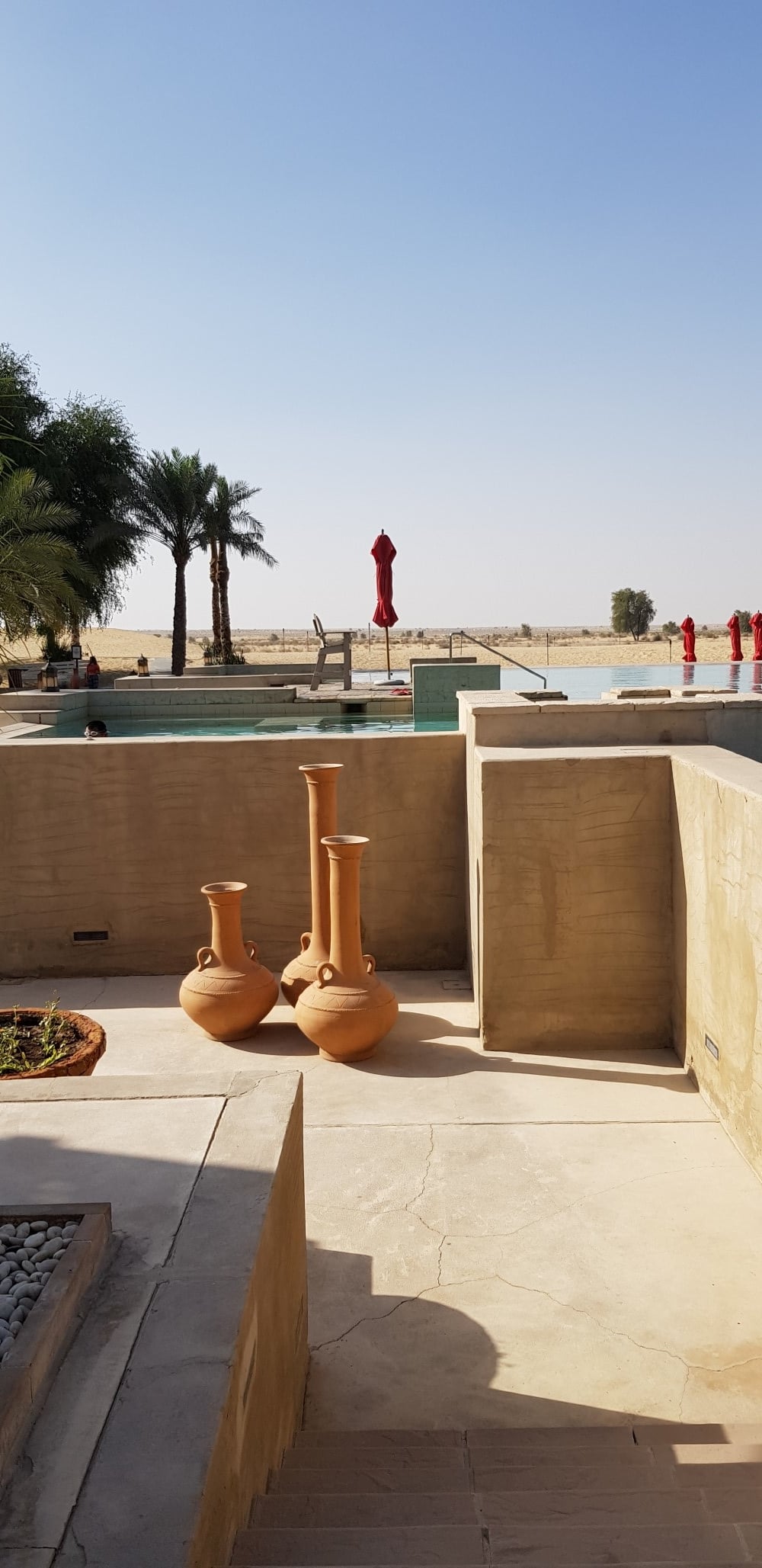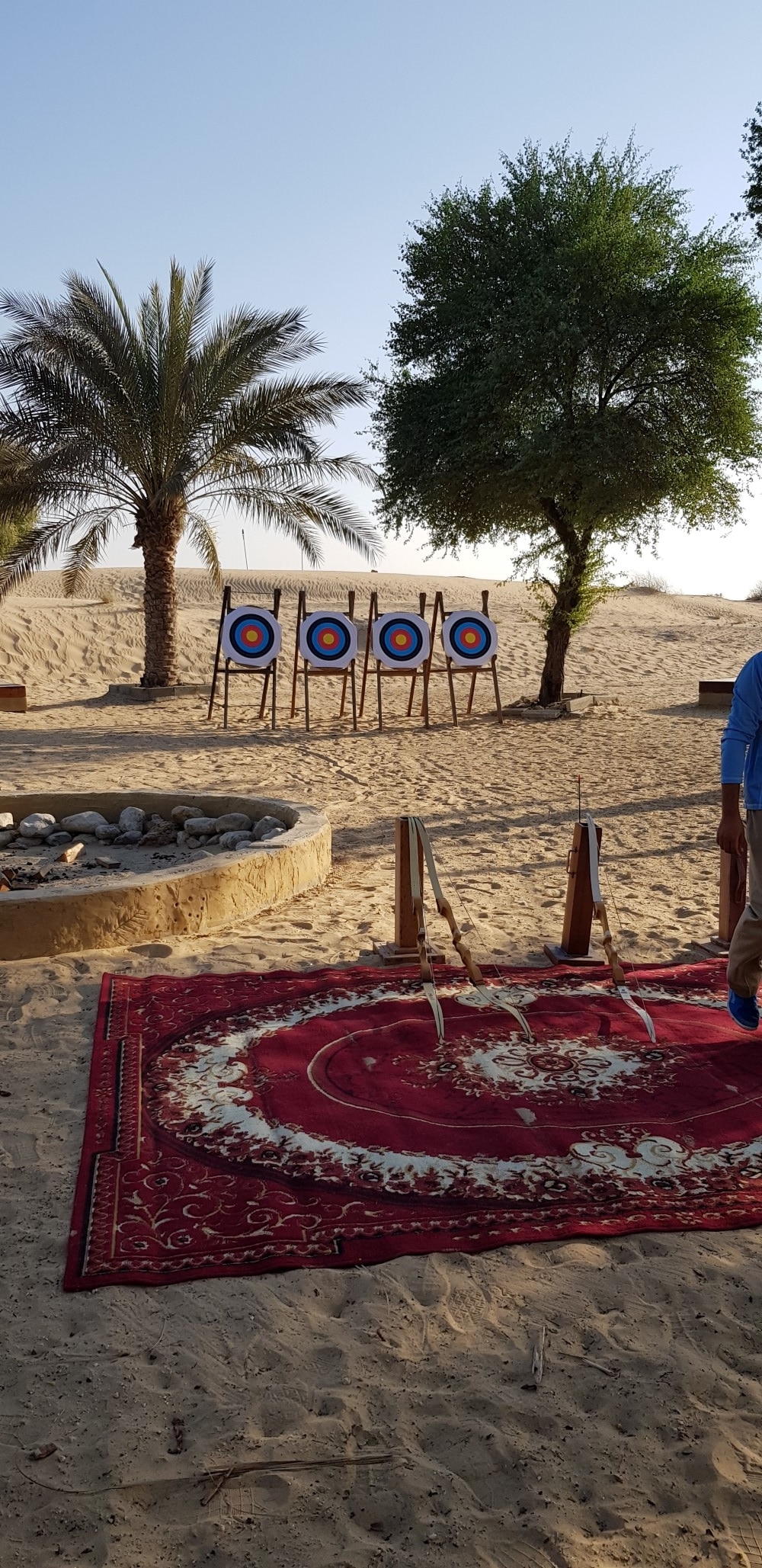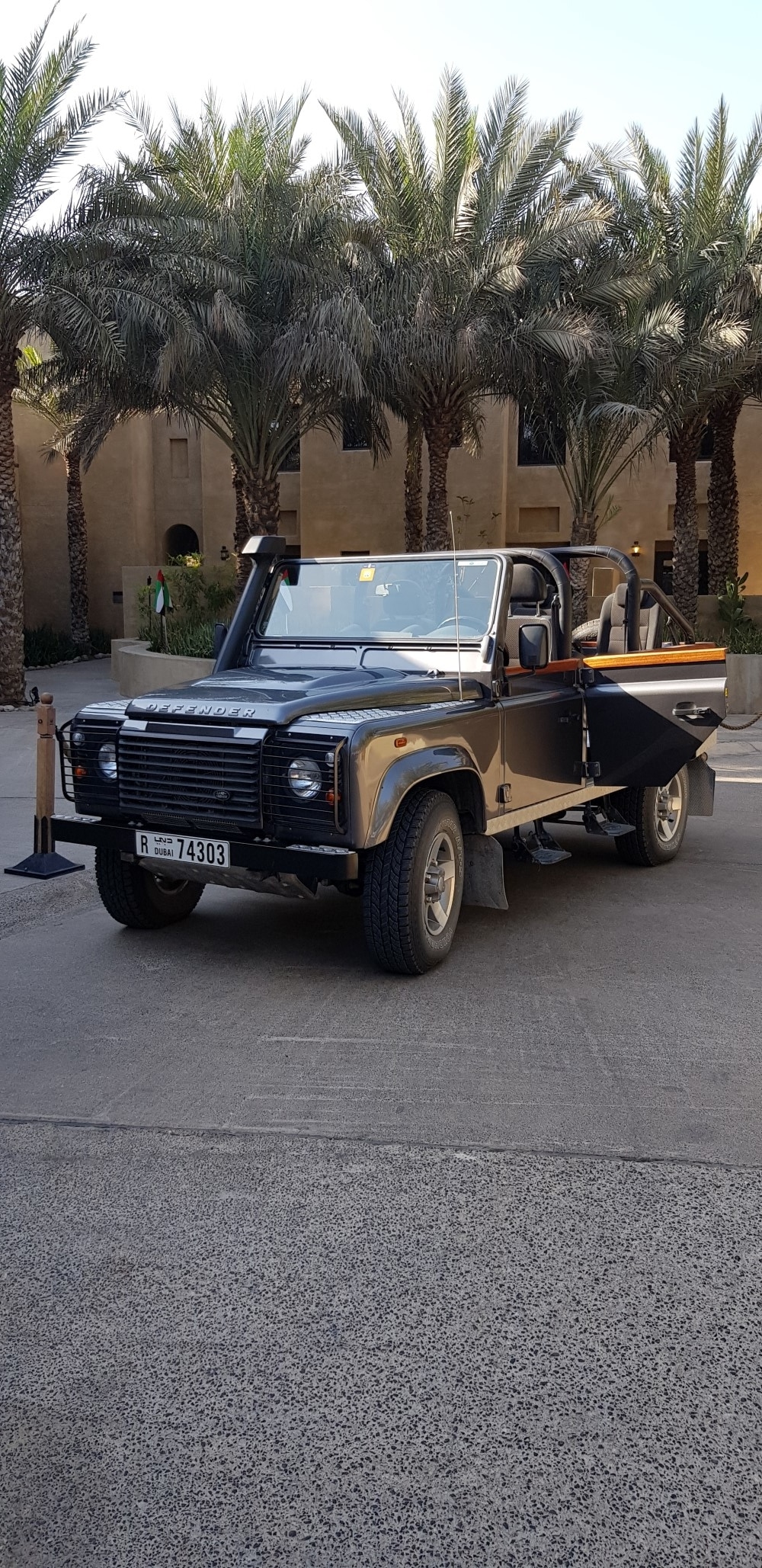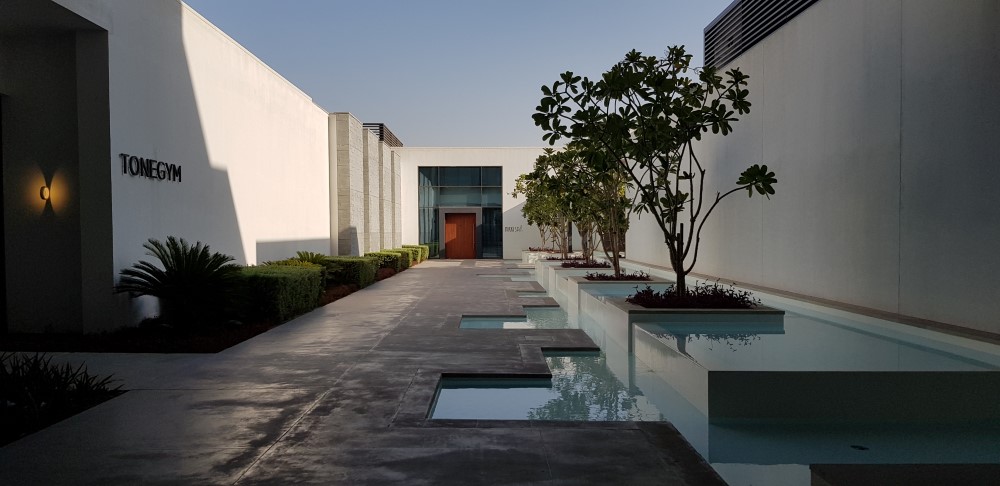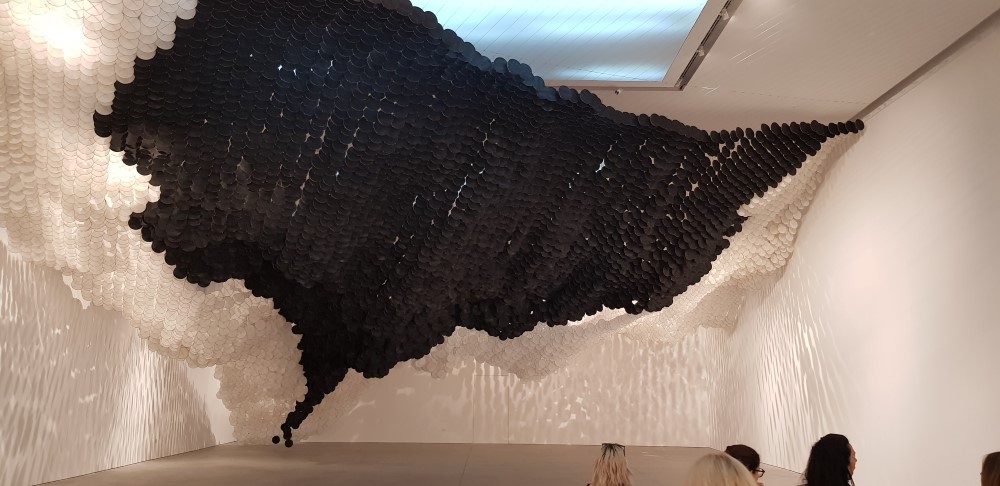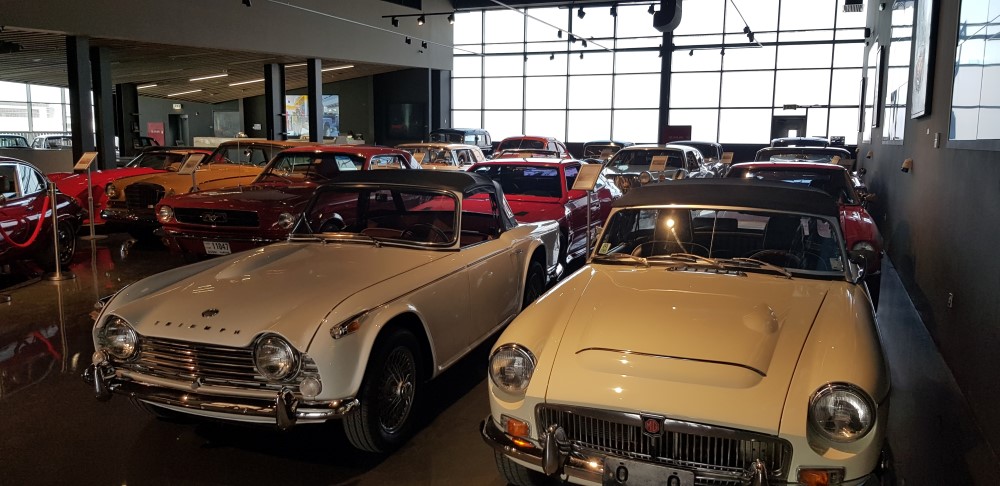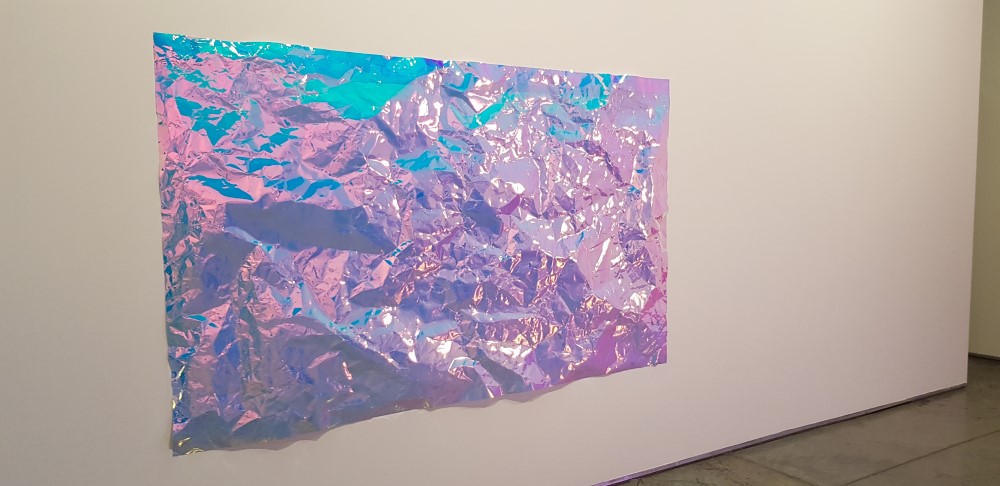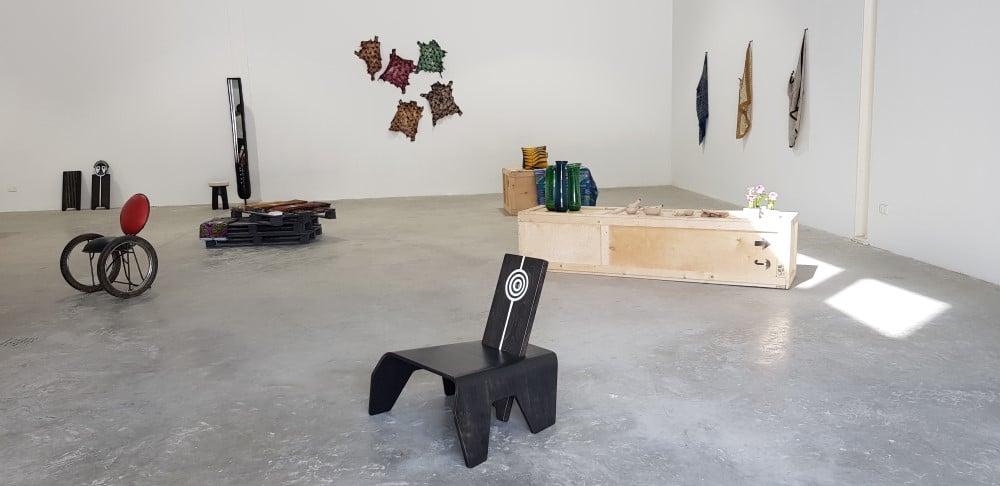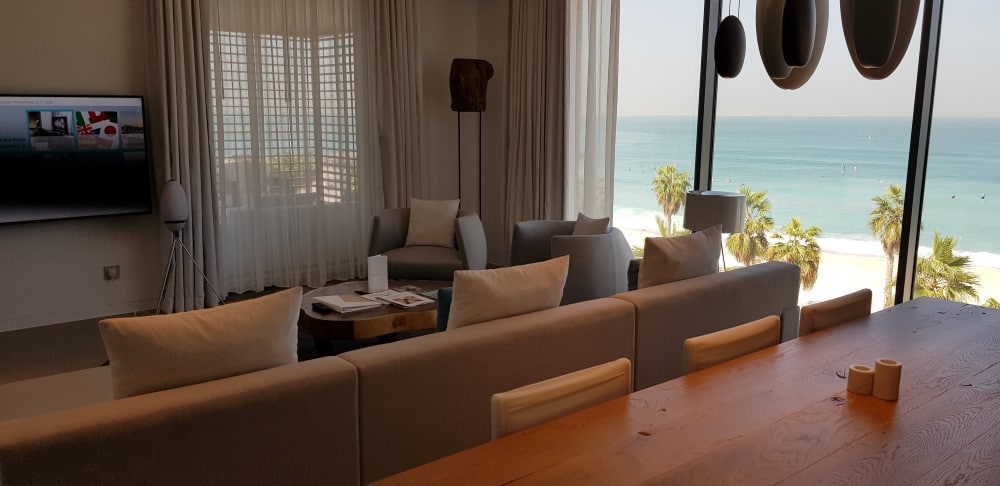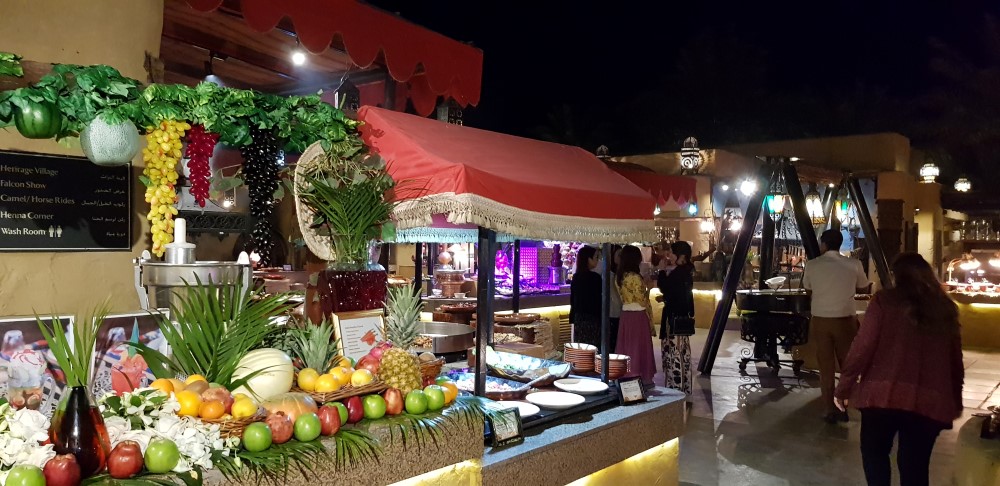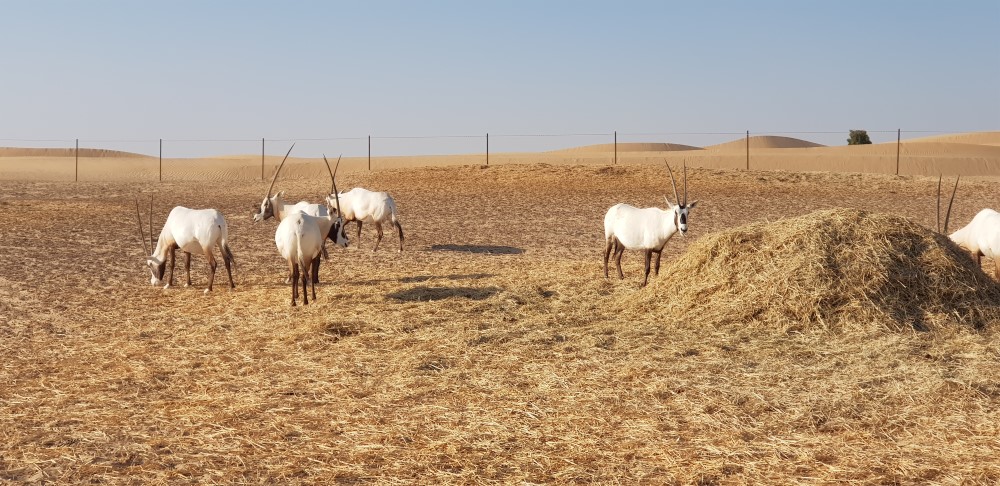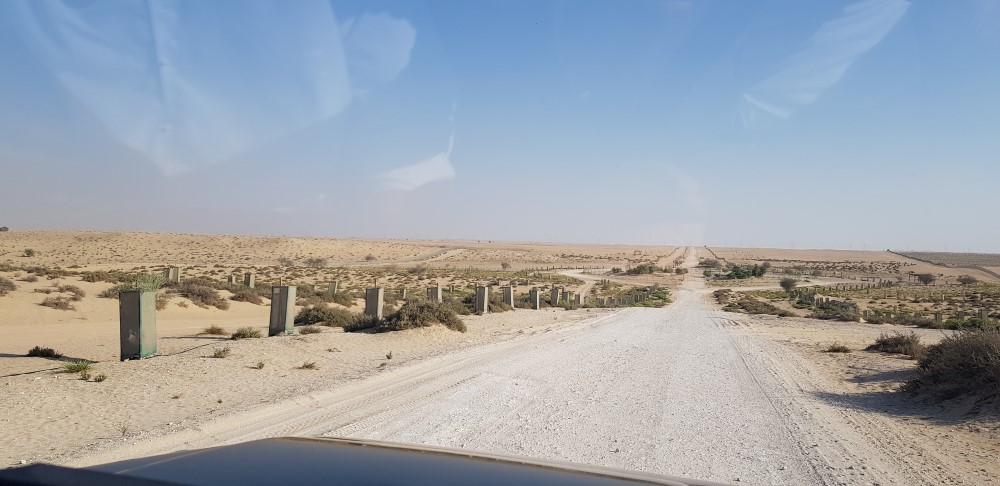 Have you subscribed to Man of Many? You can also follow us on Facebook, Twitter, Instagram, and YouTube.