Could This Be the Best Travel Backpack Ever?
Founded by eco-friendly design freaks, Pakt has been crafting the ultimate travel goods since 2018. Recent products such as The Pakt One and The Pakt Coffee Kit generated huge support through crowdfunding and with good reason, as they both strike the perfect balance between minimalist design and maximum functionality. That's not to mention the brand's ongoing commitment to sustainability by way of 100% plastic-free packaging and various conservation efforts. Now Pakt is back with its latest and greatest creation, better known as the Pakt Travel Backpack. Already well past its funding goal on Indiegogo (with 10 days to go), this is the best travel bag you'll ever slide into the overhead compartment.
To create its new travel bag, Pakt sought ideas from its own community and even collaborated with bag expert Chase Reeves. The result is a wildly versatile and incredibly organised backpack, which also happens to be stylish, comfortable, durable, and responsibly made. Compact by design, it crams in an impressive host of compartments and features. Meanwhile, it's currently available at a major discount because of the COVID-19 crisis. The brand will also donate US$10 from every Pakt One or Pakt Travel Backpack sale to Direct Relief, which provides humanitarian aid to health workers around the world.
Here are more reasons to pre-order the Pakt Travel Backpack and then take it on your next adventure: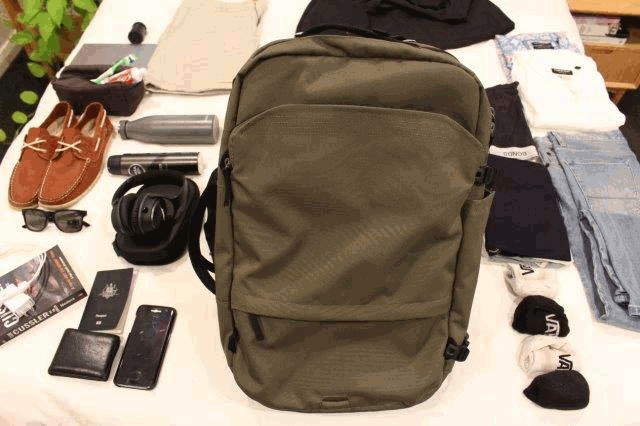 1. It Folds Out like Luggage
Thanks to a carefully designed dual-compartment zip-around structure, this glorious travel bag folds out like a high-quality carry-on. Pair that with contoured side handles and luggage passthrough and the bag takes on even more dimensions. Carry it horizontally like a briefcase, piggyback it onto your suitcase, or wear it like you would a normal backpack as you shuffle to your next destination. Inside, a mesh divider allows for seamless organisation.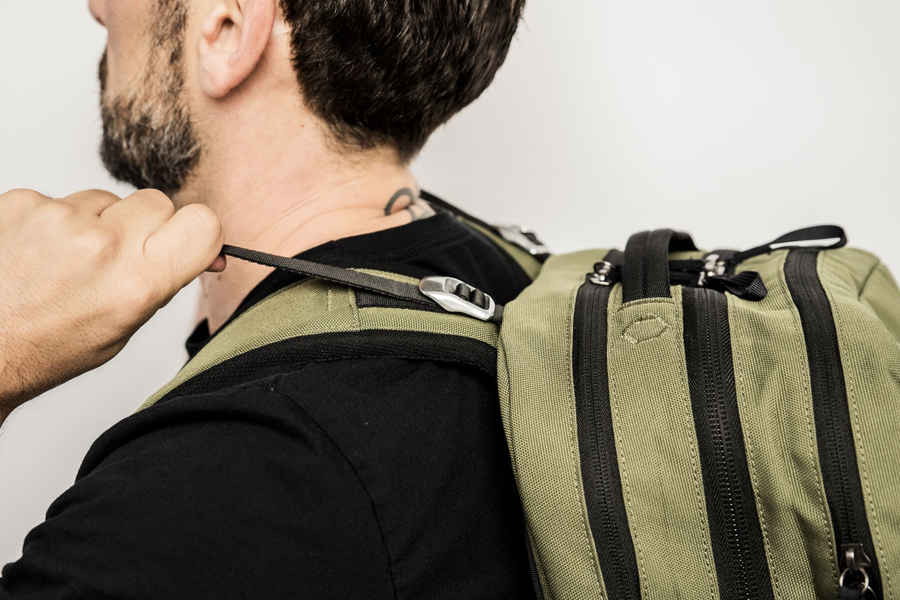 2. It Has Trekking Comfort for Everyday Travel
Inspired by trekking backpacks, Pakt's latest bag features a built-in harness system for all-day carry support. Driving home the comfortable and supportive vibe are stowaway padded straps along with extra load lifters above the shoulders. Also featured is a padded hip belt and adjustable sternum strap, both of which are removable. By the way, that hip belt doubles as a standalone pack or sling when it's removed.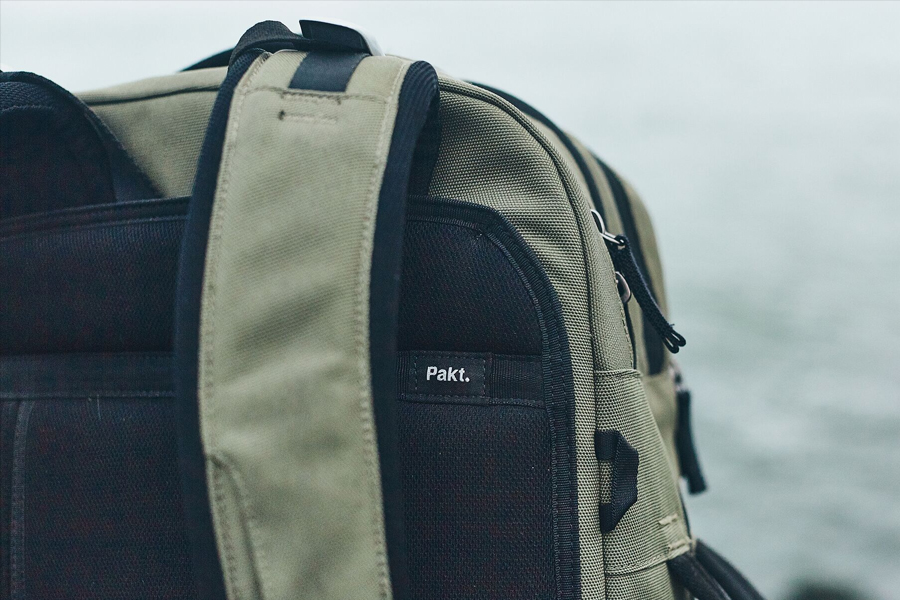 3. It's Made from Eco-Friendly Materials
With help from sister company SeaHive, Pakt makes each product with an eye toward environmental sustainability. The new travel bag is no exception. Its consciously-constructed exterior hosts rPET material, which is sourced from recycled water bottles.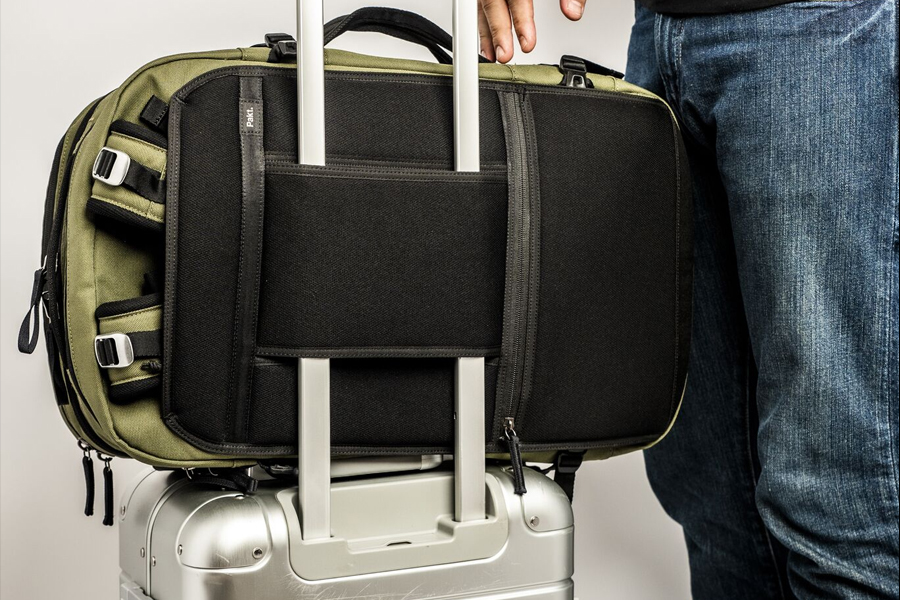 4. It's Makes Airport Travel a Breeze
The Pakt Travel Backpack fits in the overhead compartment and features a special TSA pocket, which was developed exclusively for security checkpoints. Pull out the pocket and stash your items, skip right past those pesky plastic bins, then quickly retrieve your bag after you pass through security.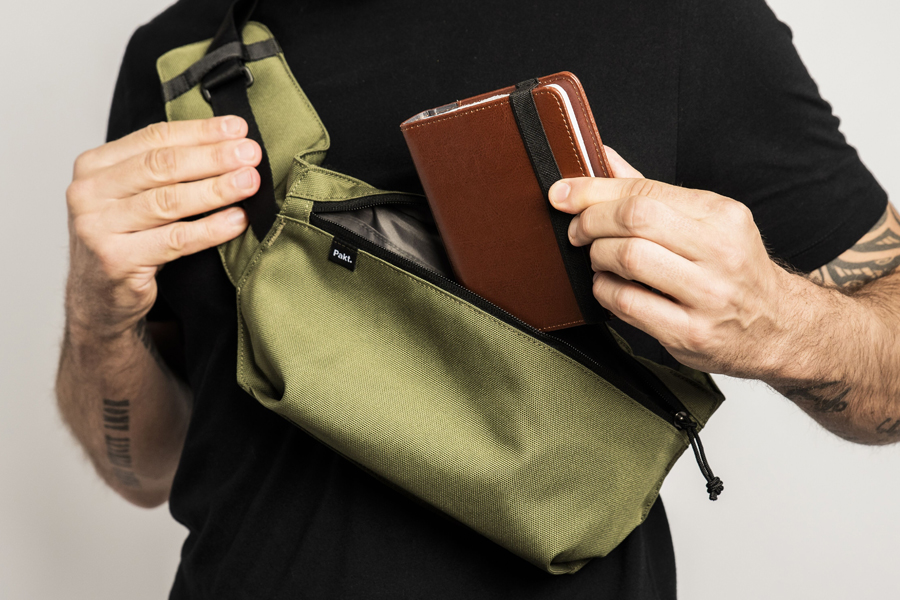 5. It's Chock full of Easy-Access Compartments
On Pakt's new travel bag, you'll find a top-loading waterproof section, front-zippered compartments, a  lower access pocket, a small interior mesh pocket, an undetectable secret pocket at the back (for cash or personal documents), a loop at the bottom, and more. Lockable zipper heads on the main exterior and waterproof architecture keep your electronics and other possessions safe and secure in more ways than one.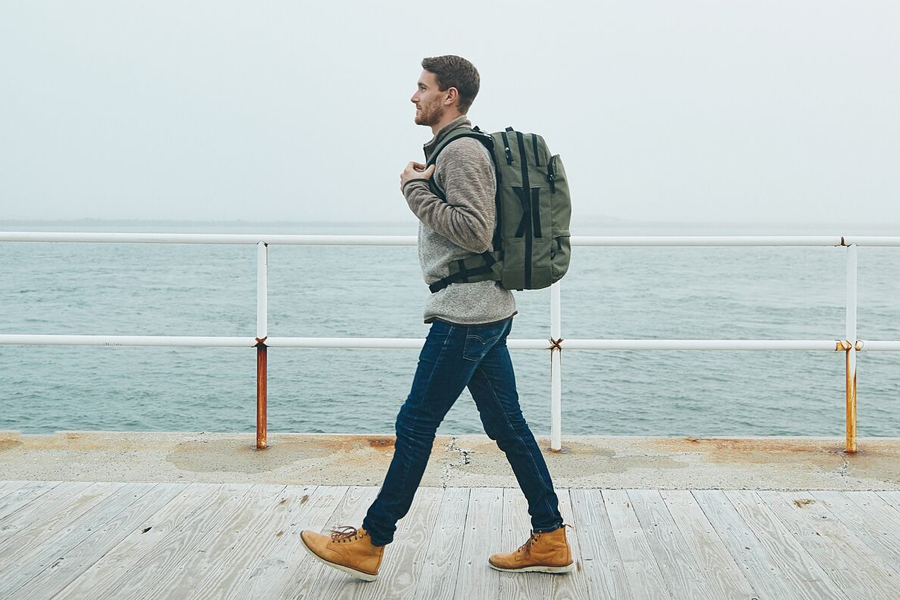 6. It's Stylish and Durable
Available in black and green colourways and equipped with a water-resistant coating, the Pakt Travel Backpack is as tough as it is eye-catching.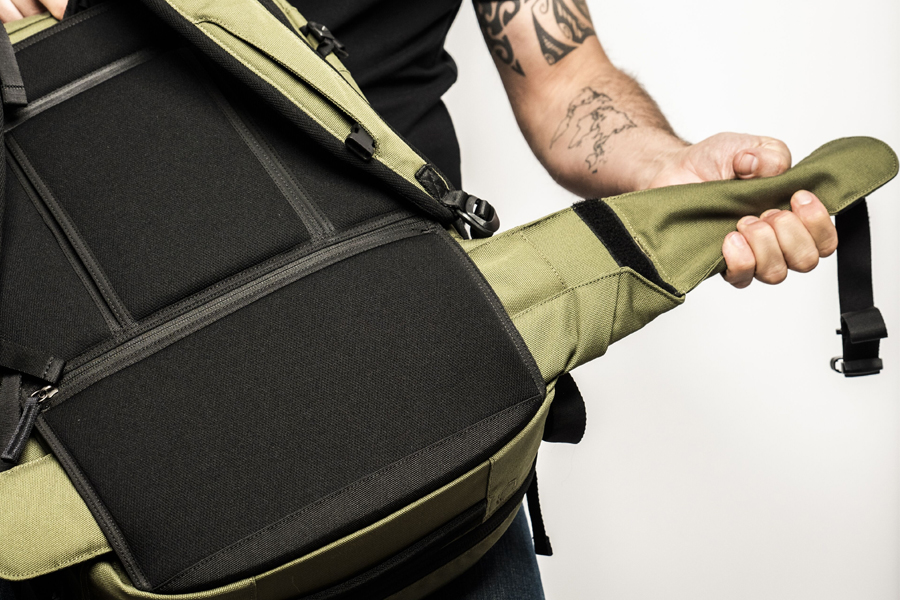 7. Get Sweet Add-Ons
Included in the current campaign are a host of killer add-ons. That includes a Packing Cube Set, which comes in 3 sizes, consists of 5 pieces, and perfectly fills the sides of the Travel Backpack. There's also a Rain Cover that fits snugly over the backpack to provide extra protection, and then a lightweight Packable Tote, which folds neatly into a compact form.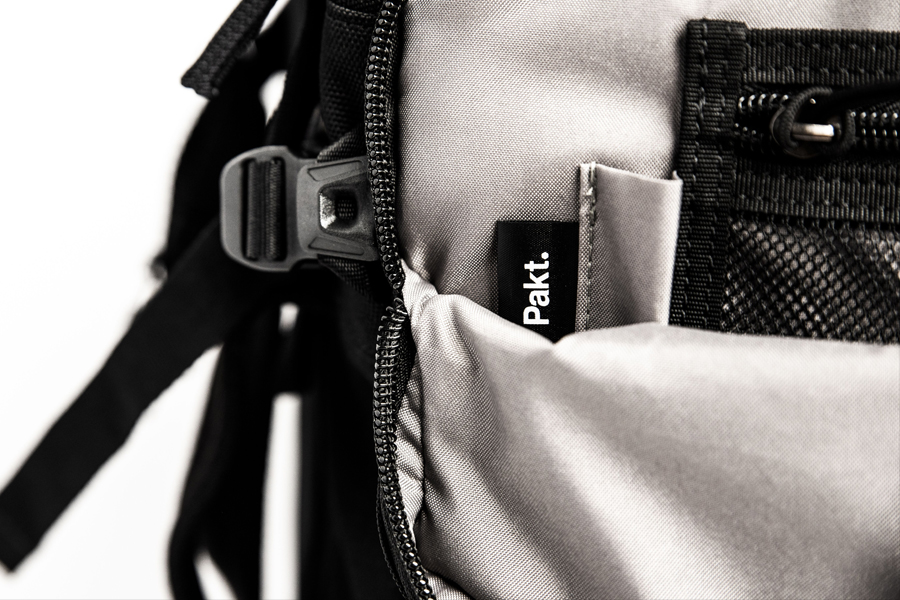 8. It Comes from Pakt
Streamlined design, eco-friendly construction, and innovative flourish are the name of the game over at Pakt. The new travel bag joins a family of similarly forward-thinking products. The Pakt One, for example, combines the roominess and organisation of a suitcase with the carry components of a duffel. Then we have the legendary Coffee Kit, which allows you to make barista-quality java on the go.
At the end of the day, this brand does amazing things and it does them well. The campaign ends in 10 days so get in on the new travel bag before those prices go back up.