Globe Trotter Sets Sail with 'No Time to Die' Luggage
Exotic locations are a hallmark of James Bond movies, and the upcoming No Time to Die will certainly deliver on that tradition with locations in Italy, Norway, and Jamaica having already been confirmed. With the super-spy setting such an example of globetrotting on his adventures, those who want to follow in Bond's footsteps will need to be outfitted for the journey. While Bond has Q to provide what he needs, you'll need to get your own gear, and that includes luggage. Globe Trotter is celebrating the 25th Bond film with a set of vulcanised fibreboard luggage appropriately named for the new film.
You'll also like:
Leica x 007: Shoot Like Bond, No Licence To Kill Required
Prep for 'No Time To Die' with the Official James Bond Podcast
James Bond's 'No Time To Die' Sunglasses Could Be Yours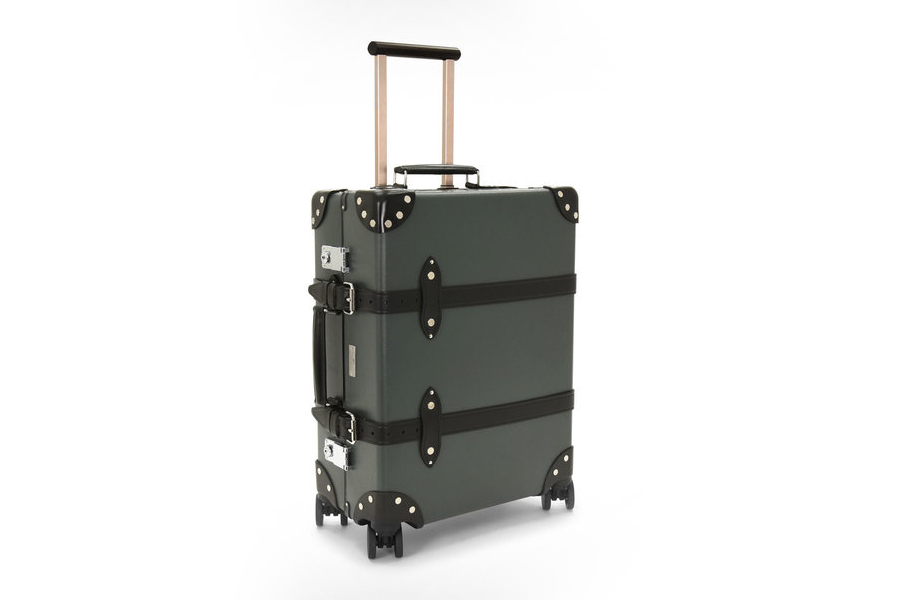 The No Time to Die luggage set is inspired by the same cases used in the film and feature an Ocean Green Vulcanised Fibreboard exterior that is dressed up with black leather trim. The extendable handle is made of wood for a touch of elegance. Four wheels make the cases easy to move around. A plaque engraved with the co-branded 007 logo also features a unique serial number. Inside, your belongings will be kept secure with straps on the lid and base.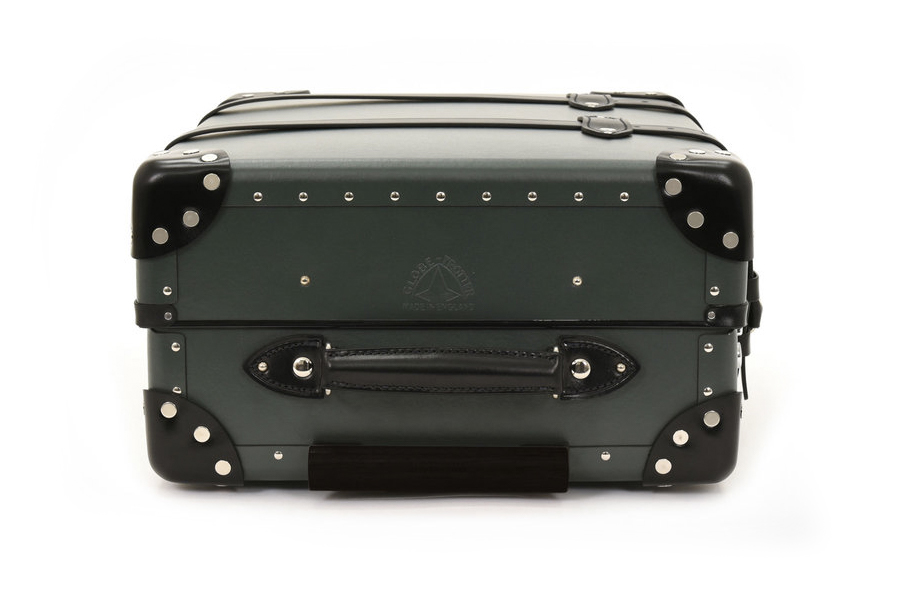 The set comes in either a carry-on or a check-in size. The check-in case measures 81 cm wide, 48 cm high, and 25 cm deep. The carry-on measures 40 cm wide, 55 cm high, and 21 cm deep. You can also purchase a classic black luggage tag to go along with the cases. The tag is handcrafted in Hertfordshire and is made of vegetable-tanned leather. Stitched details emphasize the Globe Trotter emblem, and the tag can be personalized in-store through Globe Trotter or Harrods. You can also add initialing on the cases for an additional charge. The check-in case sells for £2,222, the carry on for £1,905, and the tag for £110.
James Bond is set to head out on his next set of travels come November 12, 2020, in the UK and November 25 in the US. You can get ready for your own adventure by picking up one of the limited edition No Time to Die cases from Globe Trotter.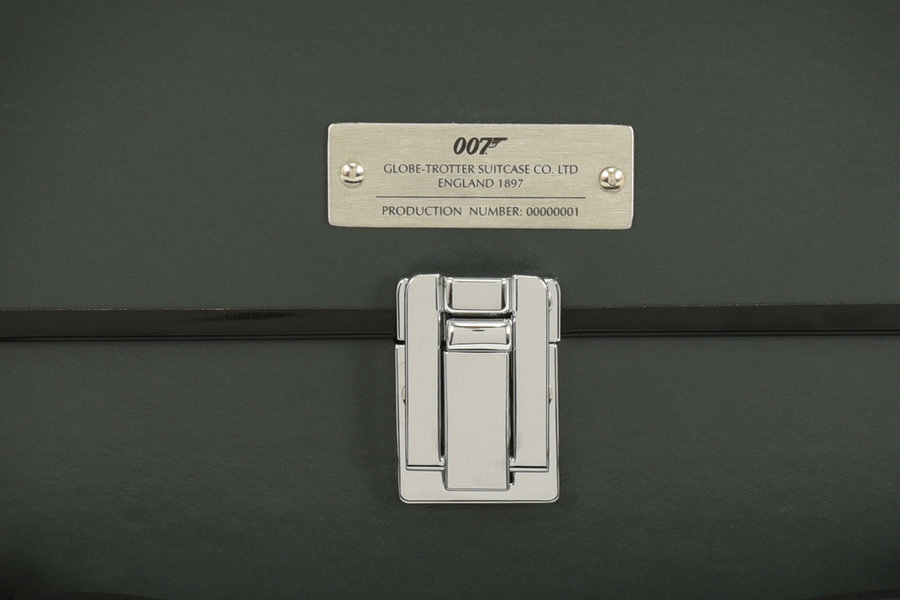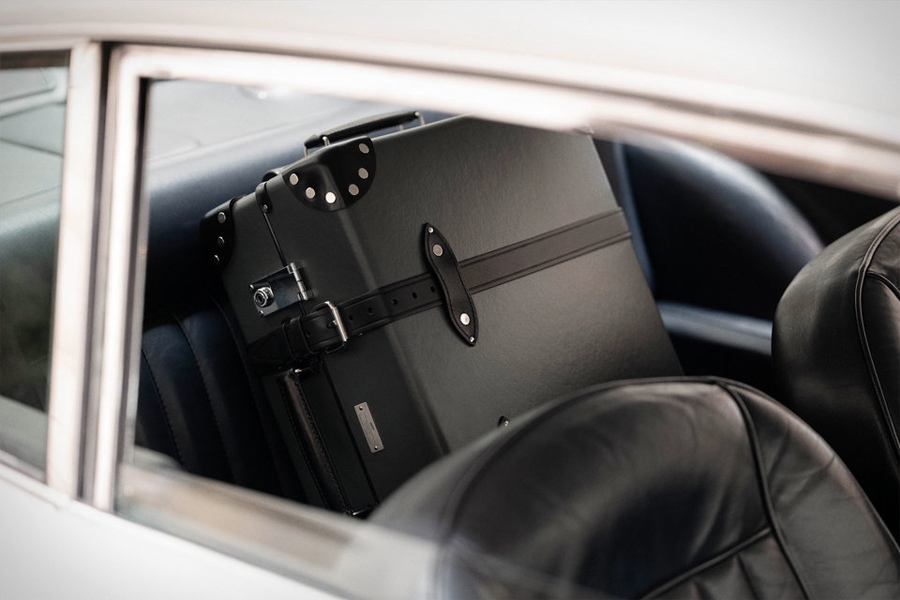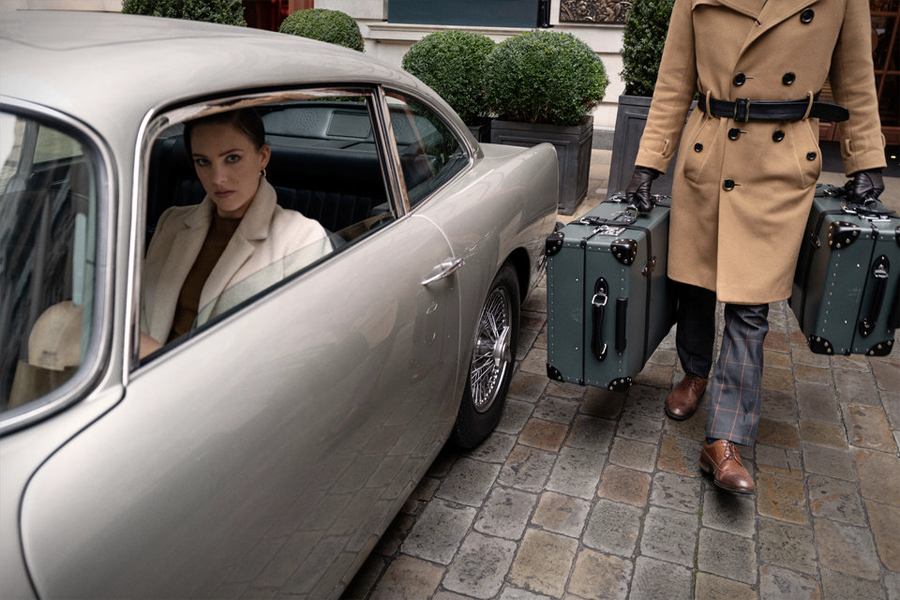 You'll also like:
Leica x 007: Shoot Like Bond, No Licence To Kill Required
Prep for 'No Time To Die' with the Official James Bond Podcast
James Bond's 'No Time To Die' Sunglasses Could Be Yours