How to Master the Shanghai Stopover
Shanghai Pudong International is one of the busiest airports in the world and is a common connection for Australian's flying to Europe. But from the millions that pour through the terminals each year, only a small portion venture outside to break up the trip. Sure, it's appealing to just get the flight out of the way, but when you land feeling like a zombie, you start to question why you didn't take a pause between the two legs.
You could feel rejuvenated, you get the blood flowing, and if you do it right, it feels like a mini holiday.
Now, I understand that Shanghai is a massive city that has more people than Australia (and the world's busiest container port), so this isn't a 'Shanghai City Guide' in the traditional sense. Take it more as a few destinations for you to unwind, have fun, explore a little and make it a stopover worth having.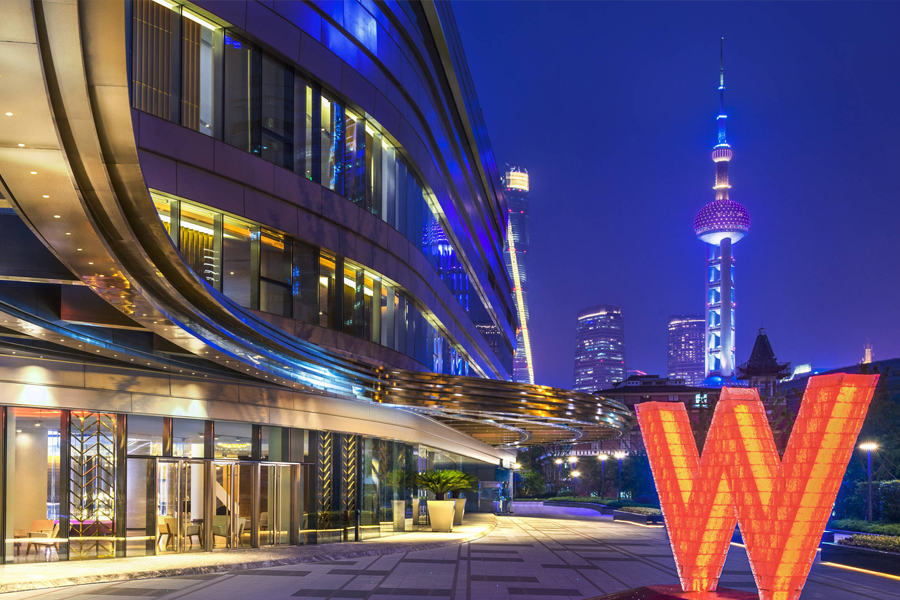 W Shanghai – The Bund
Shanghai is fortunate enough to have many luxury hotels, but none are quite like the W Shanghai – The Bund. Situated on the Huangpu river in the North Bund, the W Shanghai hosts one of the most impressive skyline views I've ever seen. If you can splurge a little on a room with a view, then you will be rewarded with something that can be best described as science fiction.
Neon lights, bustling traffic, unique skyscrapers, all wrapped up in that famous haze. Of course, you could always just hang out pool-side, have a few drinks at the wet bar and drink it all in.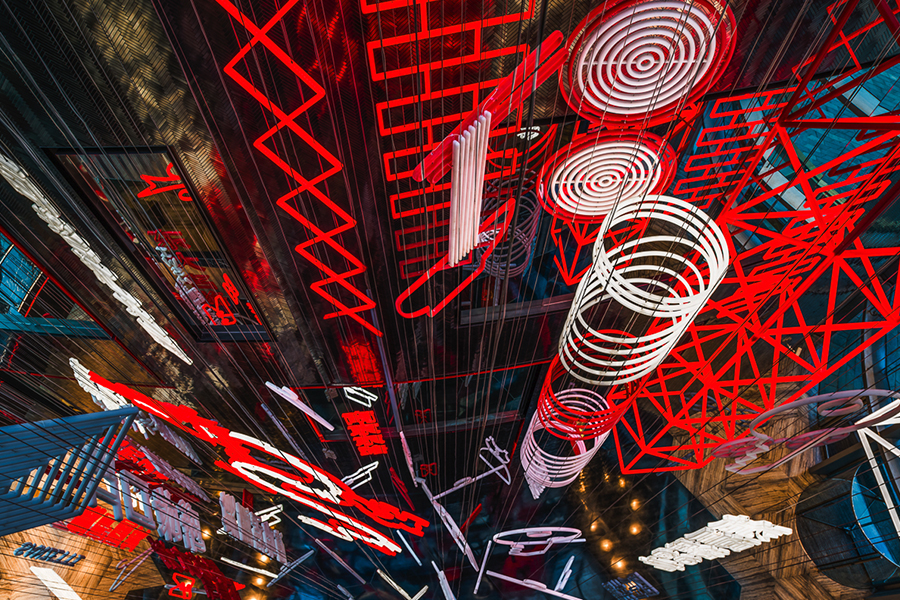 Everything about the hotel is lively. Neon street signs hang from the lobby with a gentle nod to the streetscapes of old while contemporary art is scattered throughout the interiors. If there isn't a live DJ spinning a track then the in-house playlist is more than capable of maintaining the good vibes.
Even the designer books that are throughout the hotel are regularly rotated by staff, so nothing ever feels static. It's a bit of a cultural mishmash where east meets west and old meets new, but it all feels cohesive.
In terms of amenities, well, let's just say you wouldn't have to leave the hotel if you didn't want to. Gym, Spa, Indoor Pool, Outdoor Pool, three restaurants, two bars, meeting rooms, event spaces… basically, they have you covered. The gym is the best I've used in a hotel before, the spa was game-changing and everything that came out of the kitchen or bar was perfectly cooked and skilfully mixed.
I'm the sort of person that usually feels guilty for not going out and grabbing a bite, but W Shanghai gave me no reason to even think about leaving.
When it comes time to call it a night, the good vibes continue to your room as well. It doesn't matter if you're in one of the 'Wonderful' rooms or the 'Extreme WOW Suite Presidential Suite' (yes, that is its real name), the same energy that beats through the hotel, still pulses in your personal cave.
Giant, soft, chopsticks greet you on your bed for a bit of playfulness and while the room is always refined, it never takes itself too seriously. There is plenty of technology in the form of USB chargers, wireless speakers and a smart toilet (yep), while the beds and pillows receive the perfect goldilocks firmness.
Without question, W Shanghai – The Bund is the best one-stop-shop for fun, luxurious accommodation in Shanghai. After a quick swim/gym, some great food, drinks by the pool, and a good nights sleep, you'll be back on that second flight feeling fresher than you started.
1933 Shanghai
Boutique shopping centre? Event space? Architectural landmark? Whatever the title, '1933' is a site worth visiting. Located at Shajing Road, in the Hongkou District, 1933 is a sculptural labyrinth of raw concrete air bridges and creative spaces. Originally built as a slaughterhouse in 1933, the building copped a restoration in 2008 and is now one of the most iconic pieces of accessible architecture in the city.
Inside you will find good coffee, fashion, design studios, and plenty of event spaces (1933 have hosted the likes of Ferrari and Porsche). If you're looking for a great "Bang for your buck" day out in Shanghai, this is the place to visit.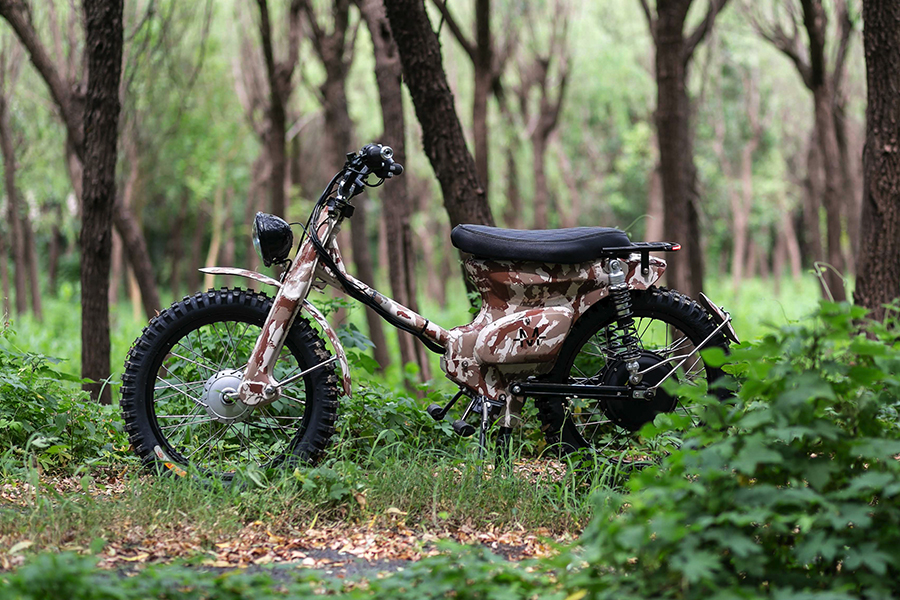 Shanghai Customs
Shanghai Customs is the electrified love child of a few expats that treasured tinkering with custom motorbikes and electric components. Their bread and butter are selling electric conversion kits for Honda Cubs (and the occasional postie bike) but by the looks of their workshop, they are far more than that. There were one-off custom bikes, prototypes, and various other gadgets lying around, and the boys were happy to show me about the laboratory.
While they encourage people to order a kit and have a tinker themselves, they are open to building specialised projects and have great knowledge in doing so. Even if you're not looking to join the electric motorcycle revolution just yet, the boys are very friendly and would be happy to show you their latest creation.