Lancemore Crossley St Brings Arthouse Luxury to Melbourne
If there is one city in Australia best known for its art and culture, it's Melbourne. Littered with fashionable elites, music moguls and street art that hasn't been commissioned by the government to make the city seem more 'edgy', Melbourne exudes its own style of curated luxury. It's one that Australian boutique hotel group Lancemore has captured effortlessly in its latest offering, Lancemore Crossley St.
You'll also like:
10 Best Hotels in the World for 2020
14 Best Boutique Hotels in Melbourne
10 Best Greek Restaurants in Melbourne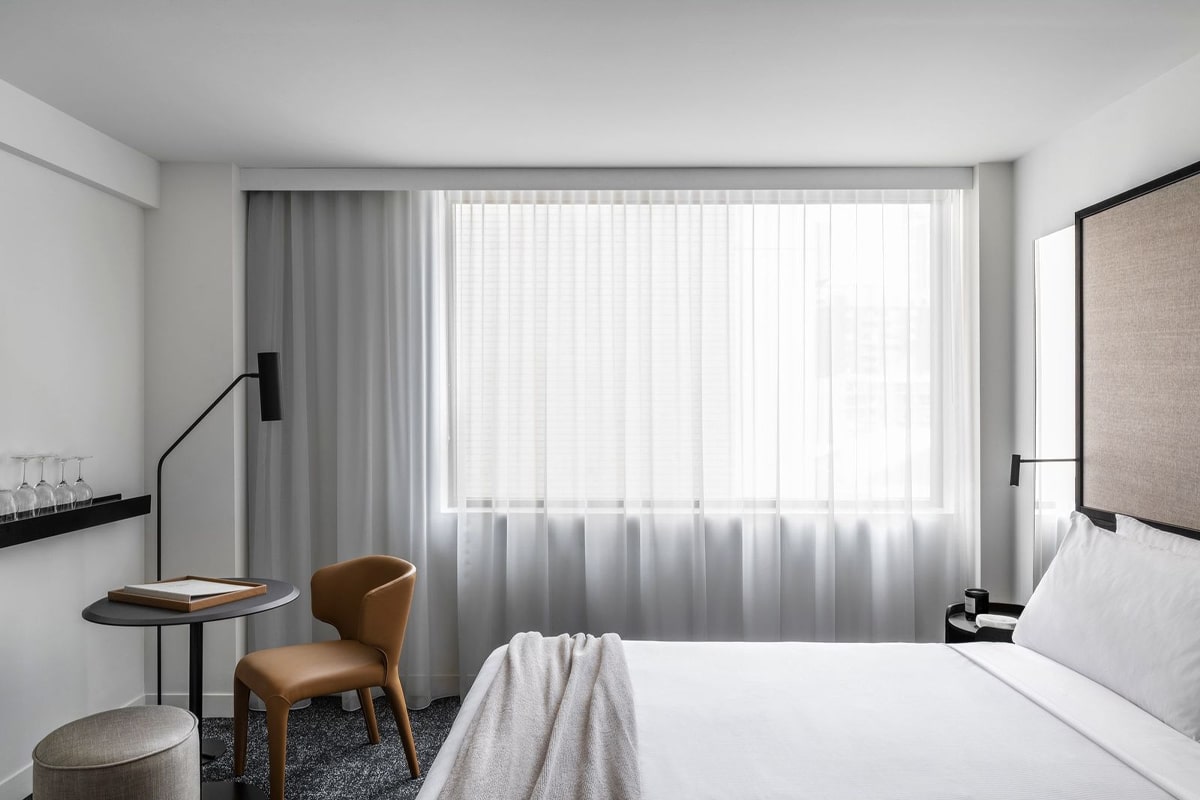 While the group is best remembered for its rural properties and hinterland mansion-style escapes, Lancemore Crossley St is a true reflection of inner-city living. Set on Little Bourke St, in the heart of Melbourne's dining and culture precinct, the boutique hotel is a far stretch from the expansive, openness of the Macedon Ranges or Milawa properties, but scratch the surface and you'll understand why. Much like its rural stablemates, Lancemore Crossley St celebrates the local environment in which it sits, without overdoing it.
From the moment you enter the stunning modern hotel, the cultural appeal is obvious. The illuminated Casablanca reference leads into the foyer's fallen chandelier, which once belonged in the iconic Georges department store on Collins Street, and it's easy to see that this isn't your stock-standard hotel. It's an invitation to join a stage-show you didn't know you were cast in.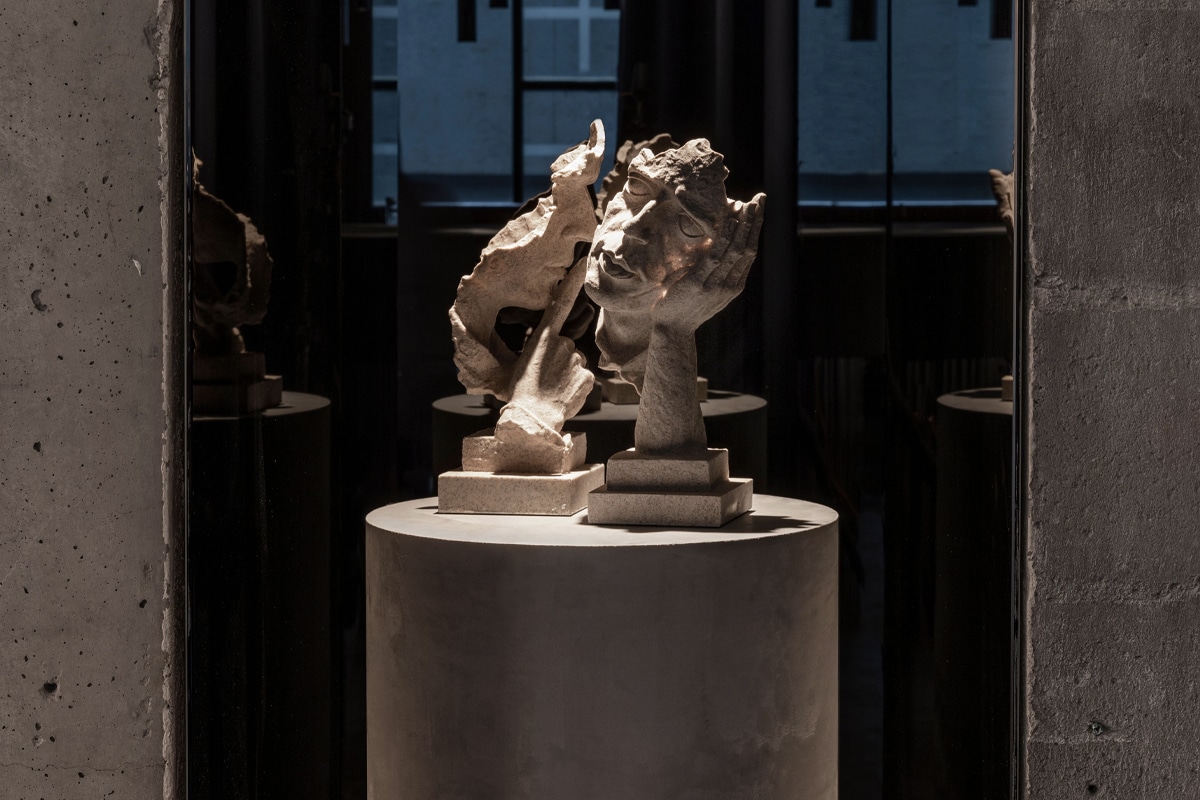 The sophisticated hotel has an undeniably moody aesthetic, highlighted by the bespoke designer finishes courtesy of design firm, Carr. Artfully reimagining the original Graeme Gunn building, Carr has fused the old with the new through an intriguing blend of raw and polished materials. The carefully curated design echoes the property's East End Theatre District setting, a theme that is carried through all 113 private guest rooms.
"With Lancemore, we shared an ambition to dissolve traditional divisions between guest and staff, to provide a relaxed and welcoming guest experience. Lancemore's commitment to unique offerings led us to work with a number of local artists to create unexpected moments of delight," said Sue Carr, principal Carr. "Nuances within the existing architecture drove us into new territory, and the property's incredible location, in the heart of the theatre district, inspired a rich conceptual narrative, drawing on themes of performance and drama."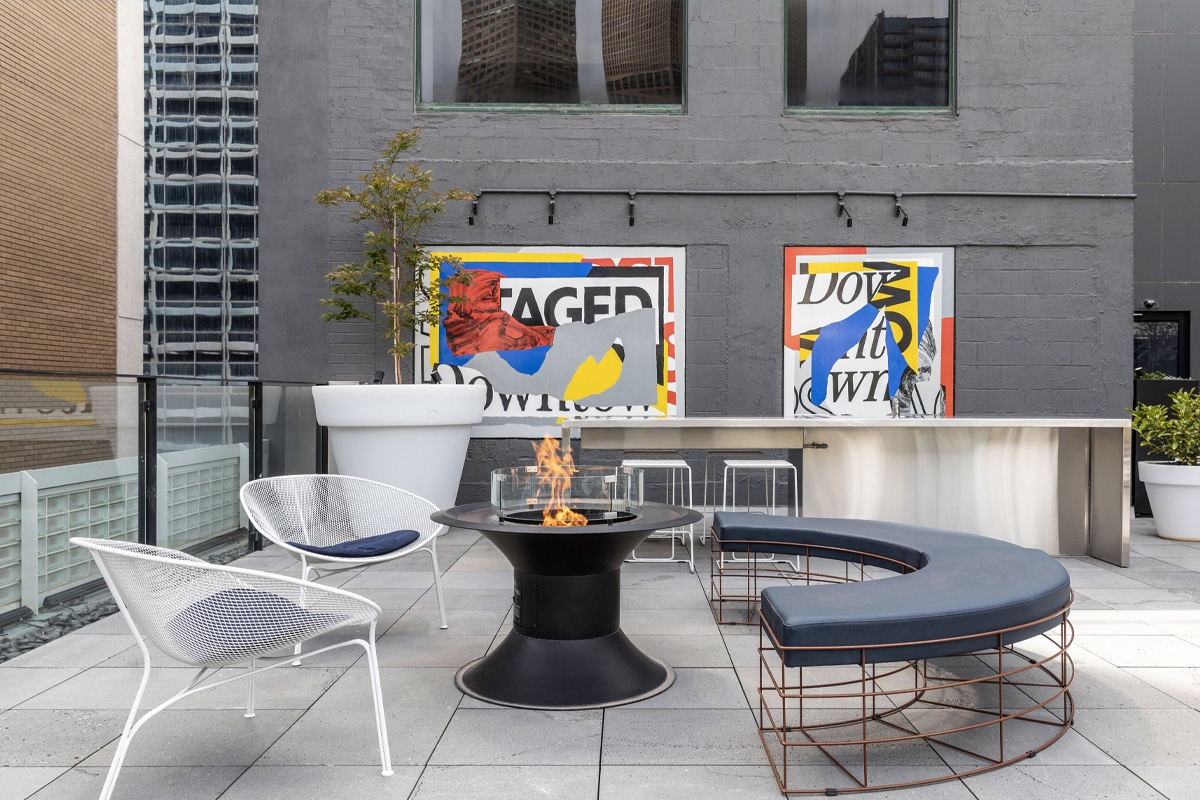 The rooms upstairs offer all the elements you'd expect from a 5-star destination hotel – stunningly finishes, world-class amenities and theatre-style lighting, albeit with a uniquely Melbourne touch. Local furniture designers such as Jardan and Grazia and Co, along with local artists Roynae Mayes, Andre Donadio, Laura Woodward and Tristan Kerr feature throughout the property. But as we all know, Melbourne is a city that thrives on its lifestyle, and this is most evident on the Lancemore Crossley St rooftop.
Quintessentially Melbourne, the rooftop terrace features oversized illuminated pots with established greenery, and large outdoor beds and lounges for guests to take in the stunning city skyline. The perfect spot for a cheeky afternoon wine during the cooler months, the rooftop also cops curved benches that wrap an open fireplace, set against a mural by Melbourne artist Tristan Kerr, which draws on influences found in old theatre print.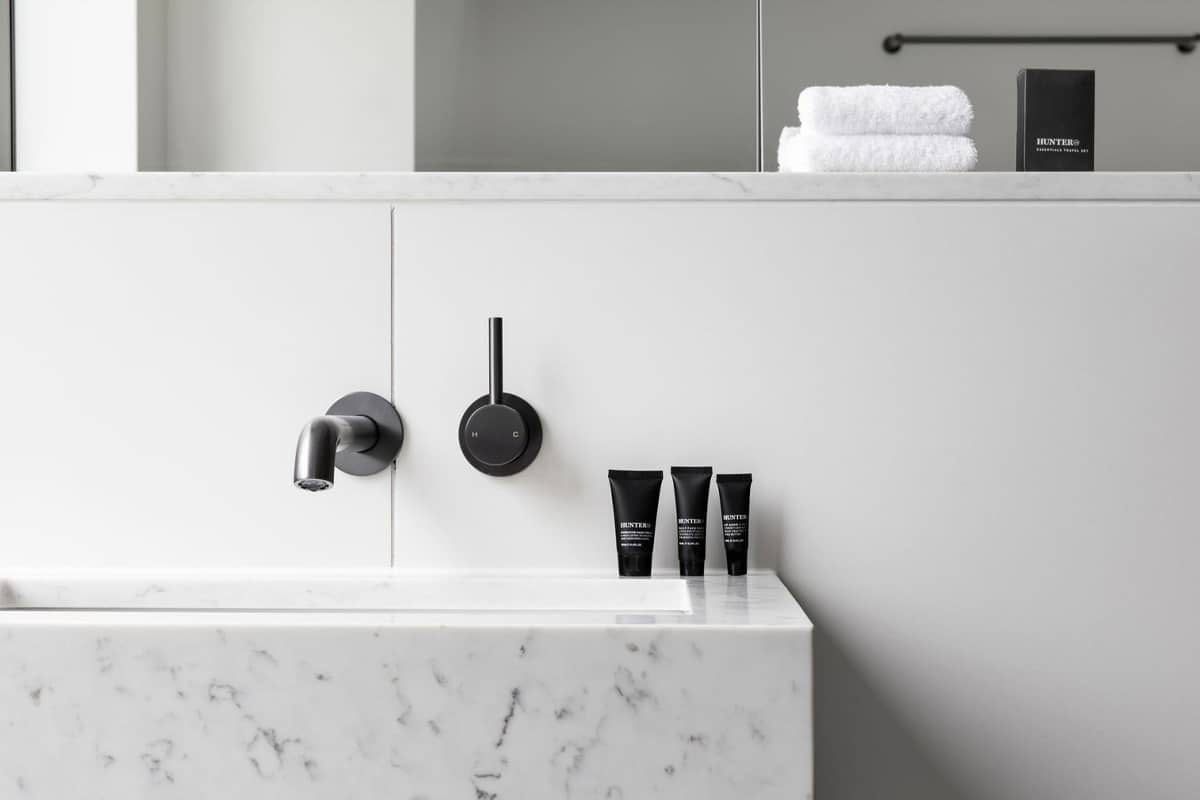 Whether it's the stunning rooftop terrace, the luxurious hotel rooms or the exquisitely designed lobby and dining room, Lancemore Crossley St takes the very best of the group's heritage appeal and puts a Melbourne twist on it. Just steps away from the city's top restaurants, such as Longrain and the internationally recognised theatre district, the boutique spot truly is the ultimate lifestyle hotel. Dazzling, arty and just a little in your face, Lancemore Crossley St is Melbourne personified.
Lancemore Crossley St is located at 51 Little Bourke St, Melbourne with bookings available now.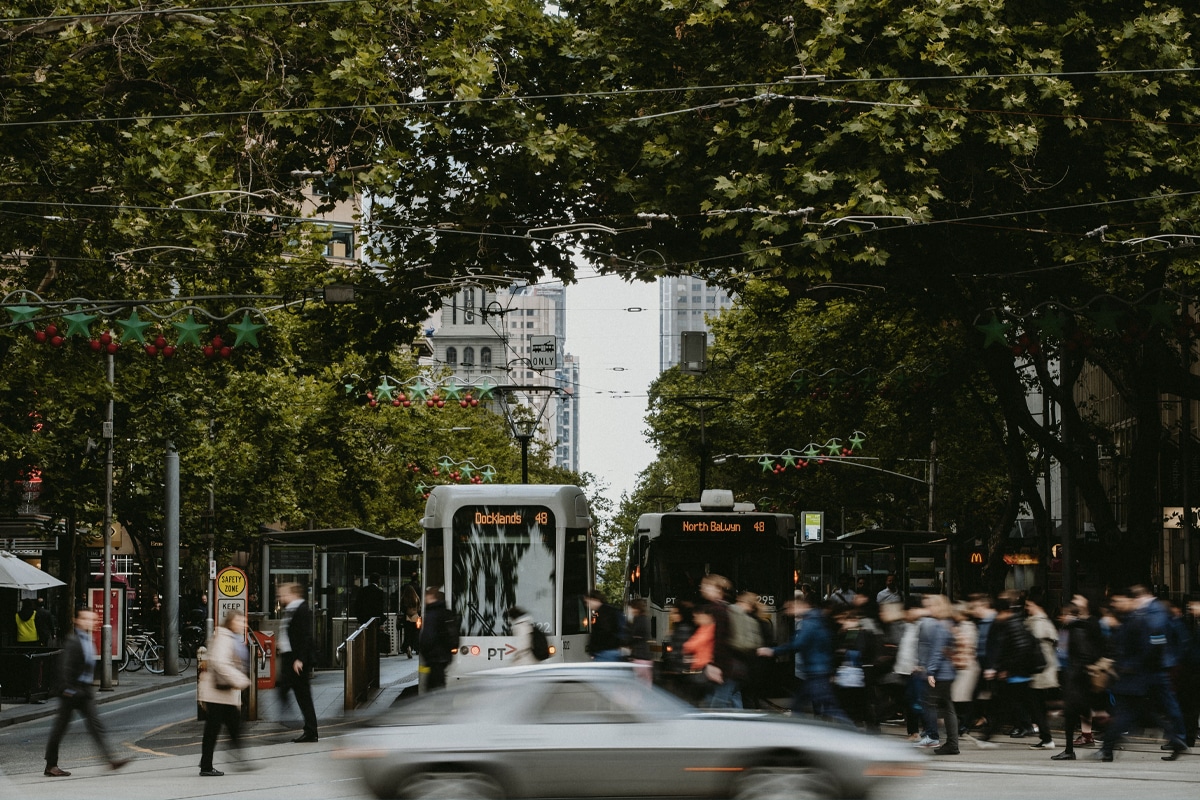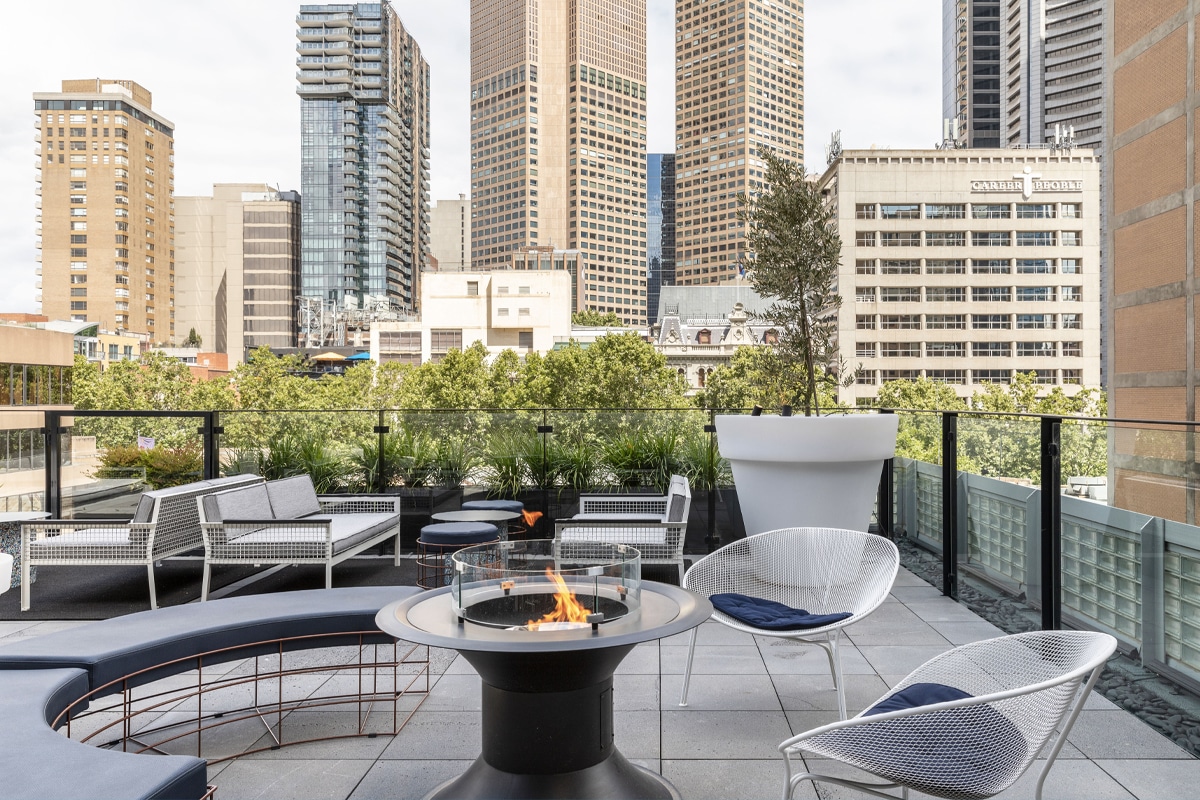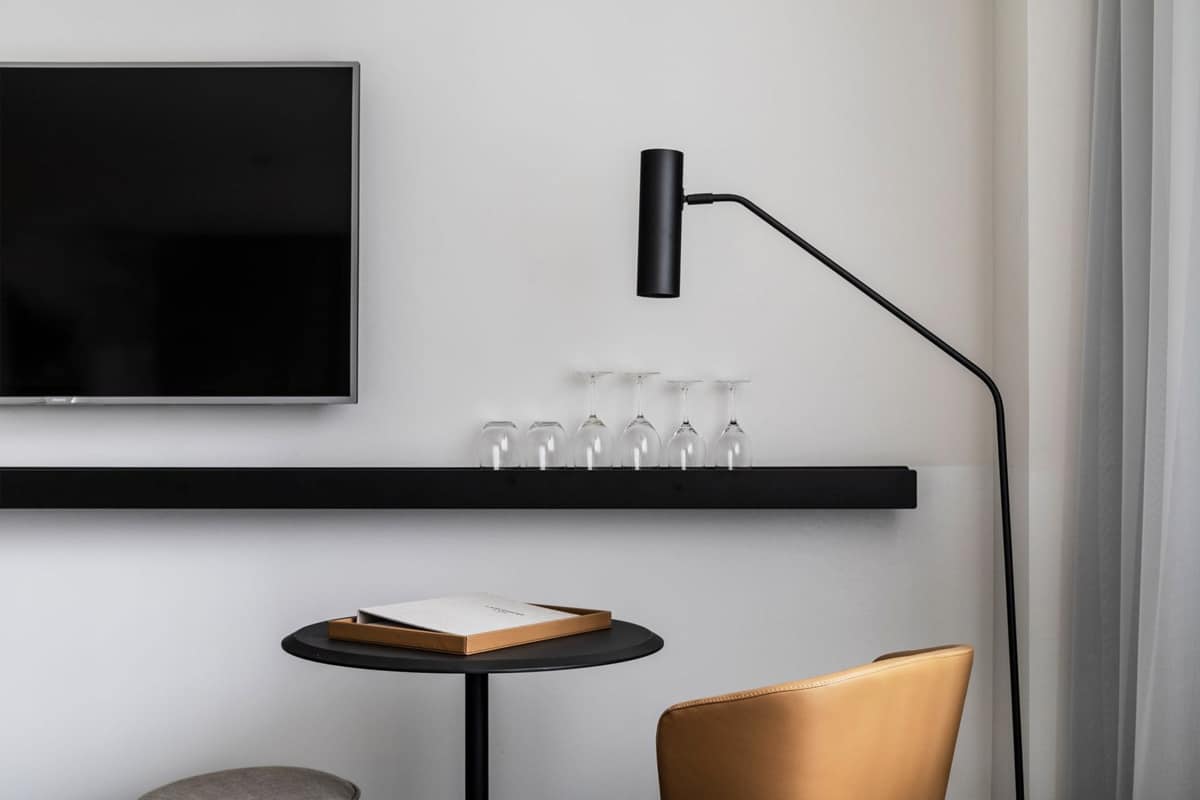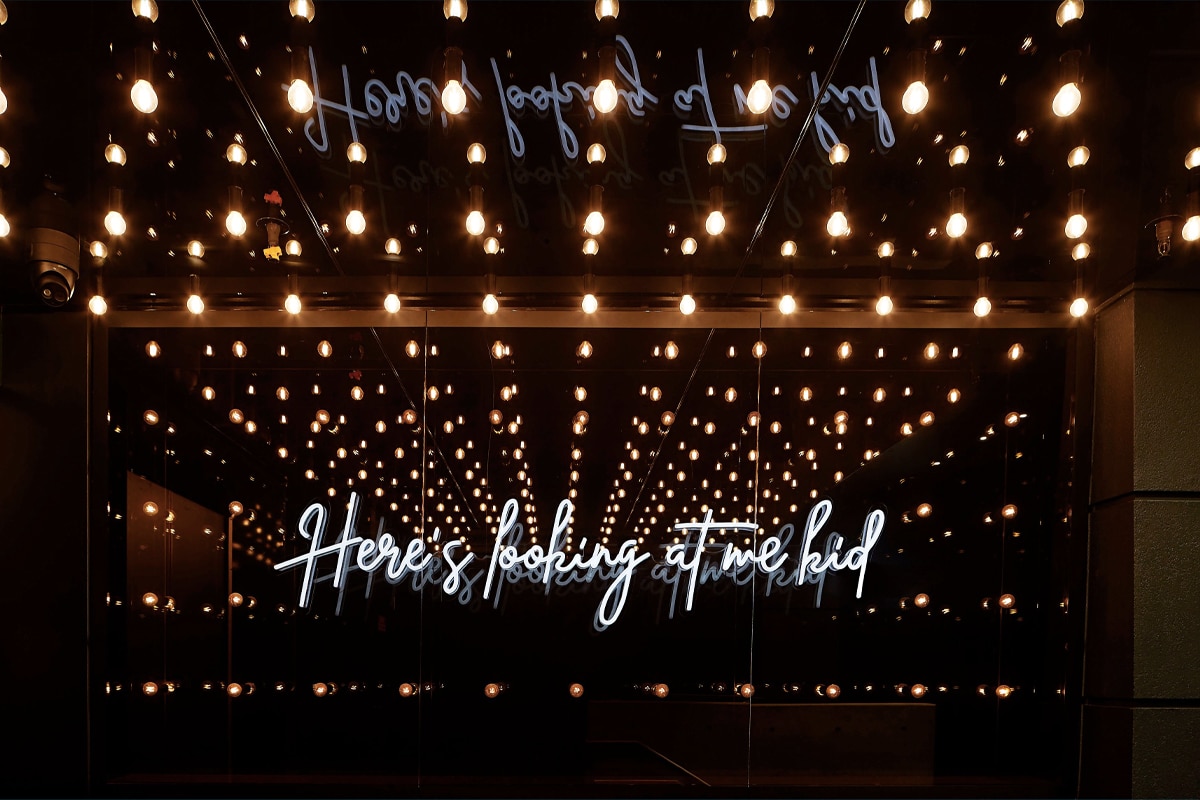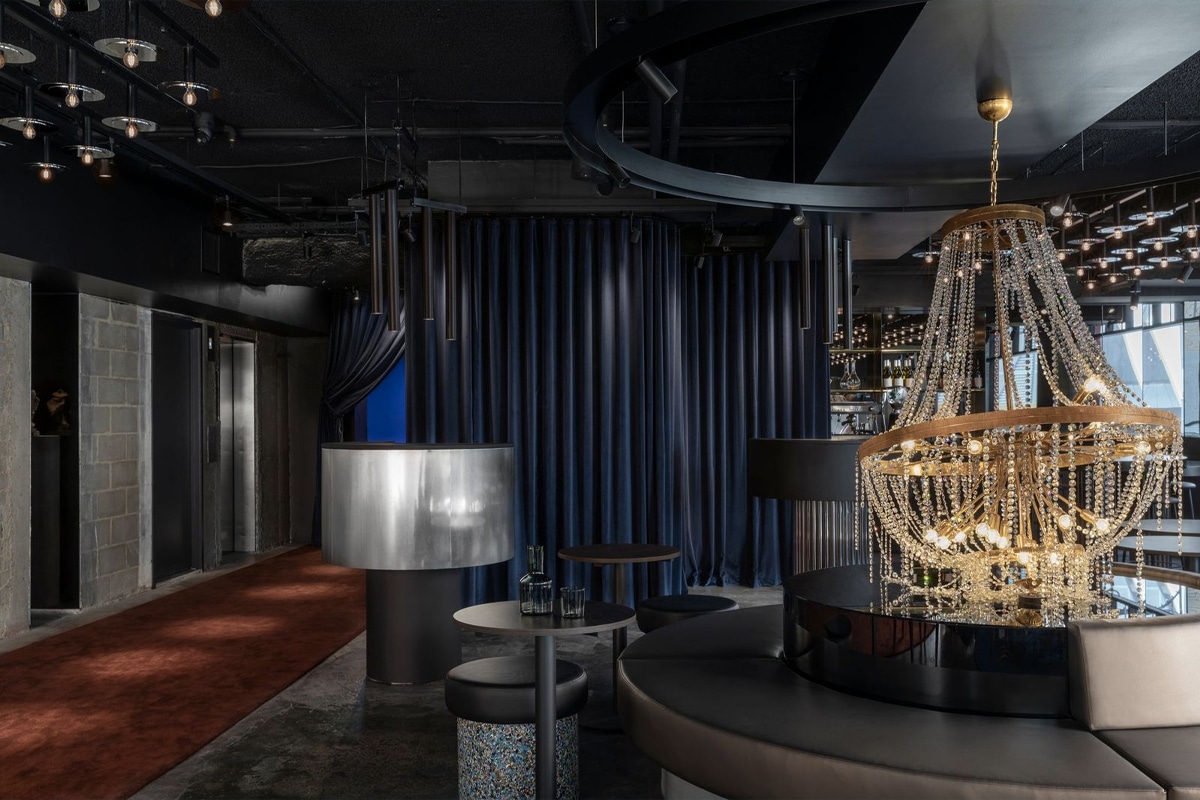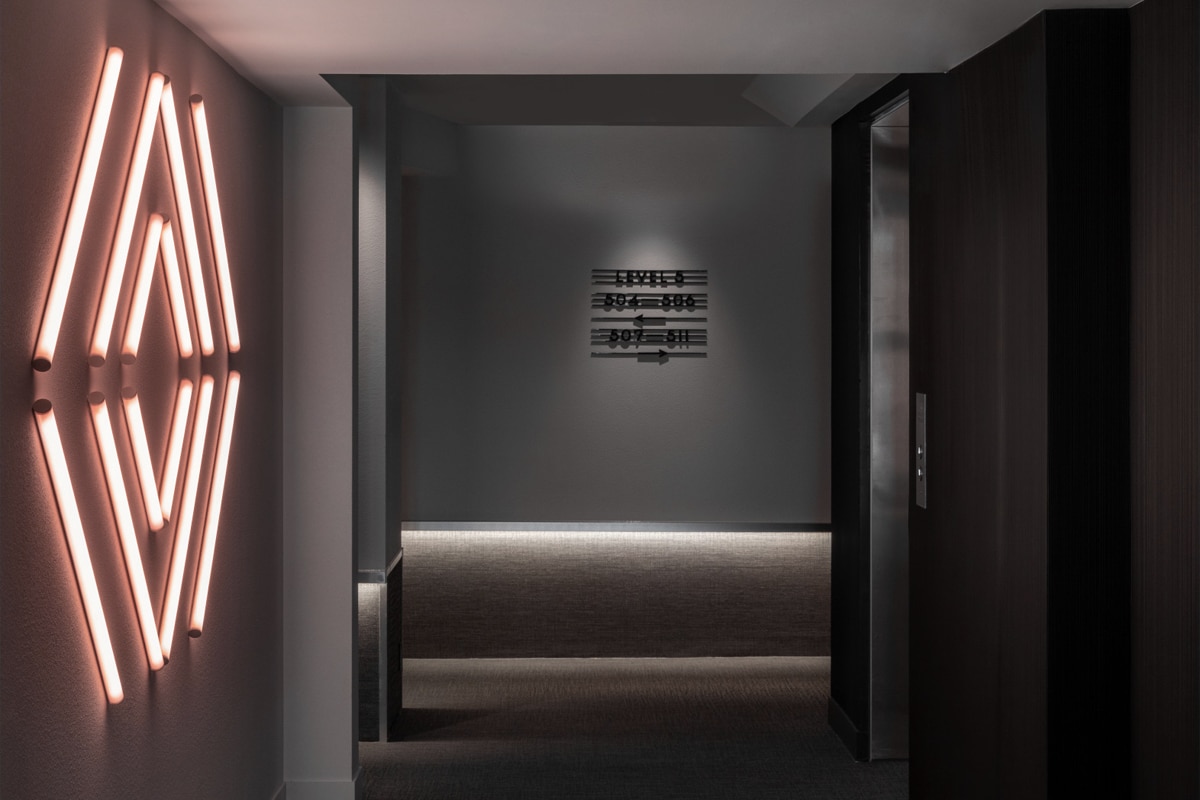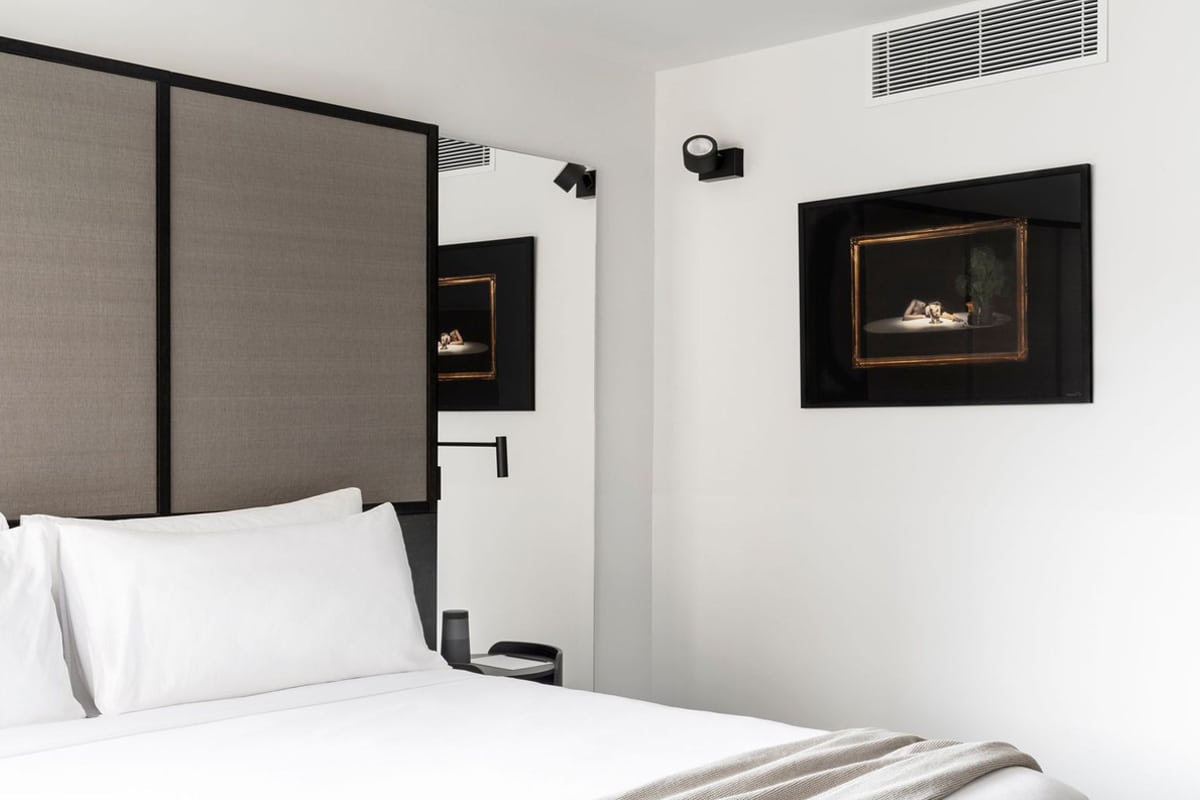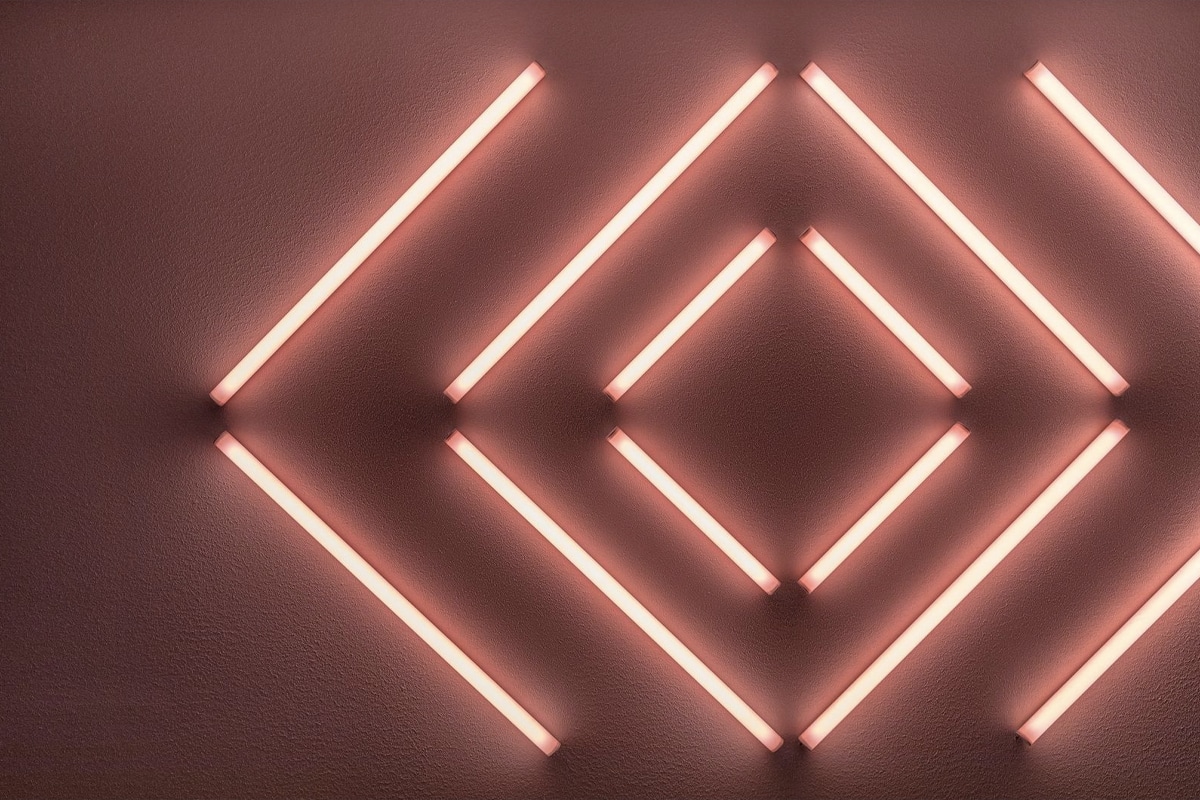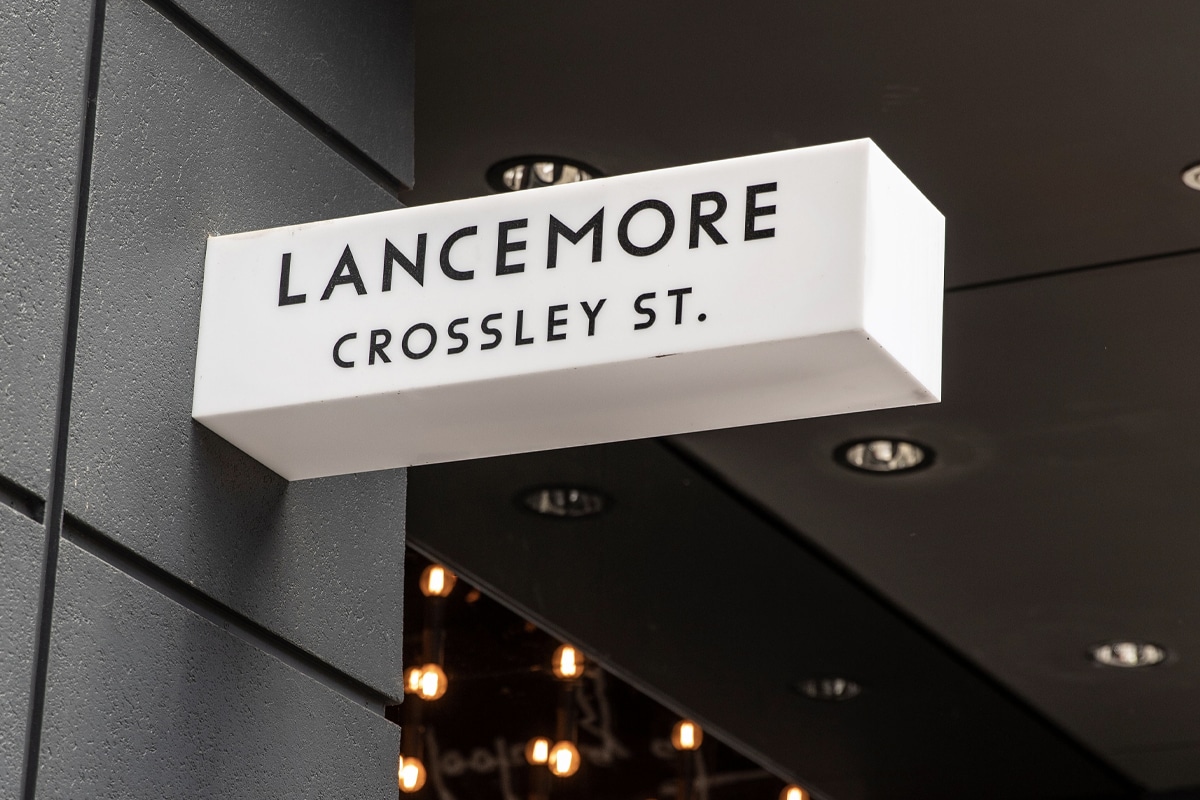 You'll also like:
10 Best Hotels in the World for 2020
14 Best Boutique Hotels in Melbourne
10 Best Greek Restaurants in Melbourne