New South Wales is Opening Its Borders to Victoria on November 23
The moment Victorians and New South Welshmen have been waiting for has finally come. State premier Gladys Berejiklian announced on Wednesday that New South Wales will open its borders to Victoria at 12.01am on November 23. For families separated by border closures, it's a massive win, meaning a collective Christmas might still be on the cards.
You'll also like:
Here's What Melbourne's Step 3 Restrictions Mean for Victorians
Melbourne COVID-19 Restrictions Explained
The Stay Safe Carabiner Protects You from COVID-19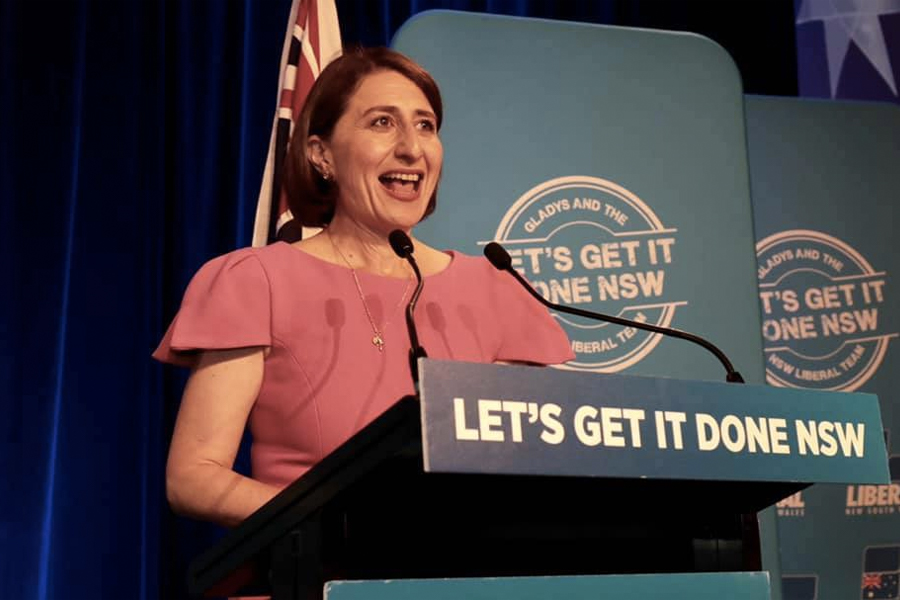 "I want to thank the community, particularly in our border towns, for their patience during what has been an extremely difficult time," Premier Gladys Berejiklian said. "We have worked closely with the Victorian Government throughout the border closure and will continue to monitor the situation as restrictions are eased. Our policy in NSW is to keep moving forward and operating in a COVID-Safe manner –  the reopening of the NSW / Victorian border is another step in the right direction."
The new NSW/Victoria border opening announcement comes off the back of sustained and controlled contraction numbers in the heavily hit states. As of Wednesday, Victoria recorded its fifth consecutive day of no new community transmissions and no deaths, proving that while the calculated approach was met with contention, it does appear to be working.
Once again, there were zero new cases and zero lives lost in the last 24 hours. The 14 day average remains at 1.9 and there are 2 cases with an unknown source. More info: https://t.co/pcll7ySEgz #COVID19VicData pic.twitter.com/KeHXtcoFfZ

— VicGovDHHS (@VicGovDHHS) November 2, 2020
The border between the two states has been closed since Victoria's second wave of the virus took hold of the state in July. A historic moment, the closure marked the first time in 100 years that the decision had been made. With the borders set to reopen in just three weeks, finally, there is some good news coming out of the COVID-tunnel.
"We need to keep moving forward as we live with COVID-19," Premier Berejiklian said. "I have confidence that everyone will continue to work hard to keep everyone safe."
You'll also like:
Here's What Melbourne's Step 3 Restrictions Mean for Victorians
Melbourne COVID-19 Restrictions Explained
The Stay Safe Carabiner Protects You from COVID-19