Qantas Antarctica Flights are Coming Back in November
It's the world's most unique scenic flight and tickets are selling fast. Climb aboard a plane and travel over the frozen wonderland that is Antarctica. With the 2020/2021 season now on offer from Antarctica Flights, now is the chance to explore the world's last vast wilderness. But be warned, it's not cheap, with the most affordable option starting at AUD$1,199 for Explorer Economy Class, while Business Class Deluxe will cost you AUD$7,999.
You'll also like:
Emirates Unveils Luxe New A380 Premium Economy Upgrade
9 Best Strip Clubs in Melbourne
Emirates A380 Business Class Review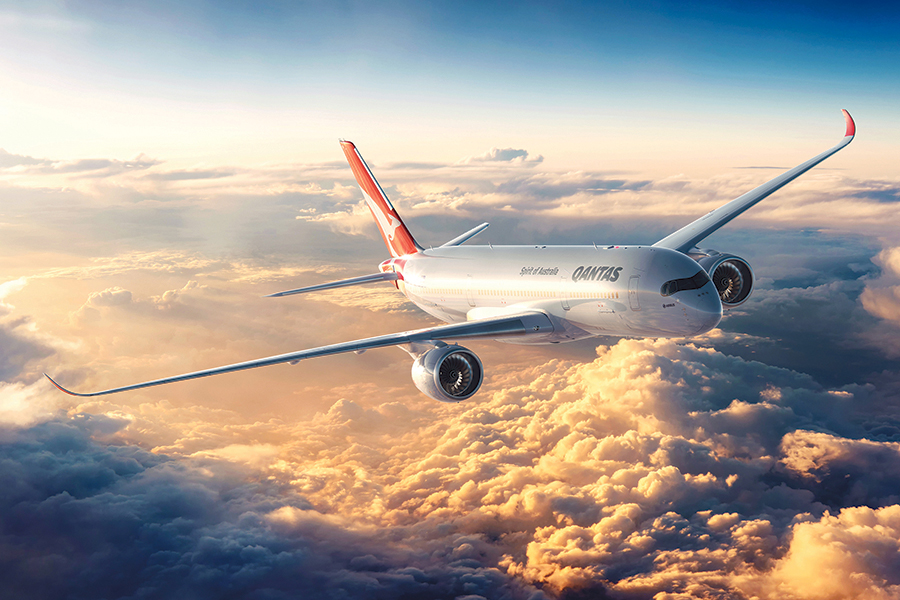 Providing private chartered flights over the great white continent for over 26-years, with the help of Australia's favourite airline, sightseers will be treated to an unparalleled Antarctic viewing experience with Qantas. With up to four hours across 19 different routes, no two flights will be the same aboard their ultra-modern 787 Dreamliner.
Featuring 65 per cent larger windows than any other vessel its size, travellers are afforded optimal views of the vast frozen wilderness. Coupled with a lower cabin altitude to mitigate discomfort during the long flight, in addition to USB charging ports and personal HD touchscreens for all seating classes, making for a luxuriously comfortable journey.
Described as "a once-in-a-lifetime opportunity to visit Antarctica in a day," by CEO Bas Bosschieter, he personally thinks a trip to the bottom of the Earth is "the best answer to the question 'what did you get up to on the weekend? Just popped down to Antarctica'."
Ranging between 9,500 – 10,500 km round trip (approximately 12.5 hours) depending on your departure city, Antarctica Flights are available from Sydney, Melbourne, Perth, Adelaide and Brisbane, leaving no capital city behind. At approximately three hours south of Australia, passengers can expect to see the first scattered ice followed by dozens of icebergs and ice floes.
Crossing over the South Magnetic Pole will reveal the harsh and rugged terrain of the mountainous topography of the Antarctic mainland. Travelling onboard with you will be Antarctic expedition experts to guide each traveller through the polar environment, narrating its history and the creatures that are able to call its cold surface home.
For those worried about the melting landscape, it is the mission of Antarctica Flights to leave the pristine landscape "the way we found it." Every trip is carbon neutral to offset the emissions from each flight. This is done by purchasing certified carbon credits from the Gold Standard, an international certification body for carbon offsets. Each carbon credits purchased through Carbon Neutral contribute to Australian Native Reforestation, in the Yarra Yarra Biodiversity Corridor.
With this next season of flights taking place in the midst of a pandemic, Antarctica Flights is taking additional measures to ensure the health and safety of its passengers and crew during this extraordinary time. Thanks to strict Qantas cleaning protocols, Air inside the cabin is refreshed every few minutes, ensuring the highest possible quality of cabin air with hospital-grade HEPA filters, which remove 99.9 per cent of all particles including viruses.
"Whilst it is very difficult for Australians to travel overseas at this time, our Antarctica Flights guests will be able to "visit" another continent in a day," said Bas.
So what are you waiting for? Hopefully, you haven't spent all your money on Richard Branson's USR$200,000 7 Best Secret Beaches in Sydney mission. Because while space is endless, Antarctica may not be. So if you can afford a ticket, take a moment to consider that there is enough ice to raise sea levels by 3 metres if nothing is done to curb our emissions.
You'll also like:
17 Best Airbnbs in Brisbane For Your Next Getaway
DiDi Offers Half-Price Peak Hour Fares in Sydney
8 Best USB Charging Luggage and Suitcases
General FAQ
How much does it cost to fly over Antarctica?
Flying with Qantas, flights over Antarctica start at AUD $1,199 for Explorer Economy Class. Business Class Deluxe will cost you AUD$7,999.
How long does it take to fly from Australia to Antarctica?
The flight from Australia to Antarctica takes 9 hours, 39 minutes.