Refresh Your Travel Bucketlist with Lord Howe Island
The first thing you notice on your flight to Lord Howe Island is that it's desolate. After a two-hour flight, over a large expanse of the Pacific, you finally hit a rocky, mountainous outcropping of volcanic sea stacks, appearing, seemingly, out of the cerulean depths. It's because of this remoteness that the island went undiscovered by the early Polynesians and Europeans – it is simply too far off the radar.
This isn't the sort of place you would normally just chance upon; it isn't really on the way to anything. It requires a conscious effort and some planning to make your way there today. But then again, what good came easily?! Because it is so untouched and biodiverse, it was classified as a UNESCO World Heritage site in the 1980s and today remains an unspoiled little turquoise and sapphire ringed jewel.
You'll also like:
48 Hours in Byron Bay: The Ultimate Weekend Guide
18 Best Glamping Spots Near Sydney
12 Reasons to Add Papua New Guinea to Your 2021 Bucket List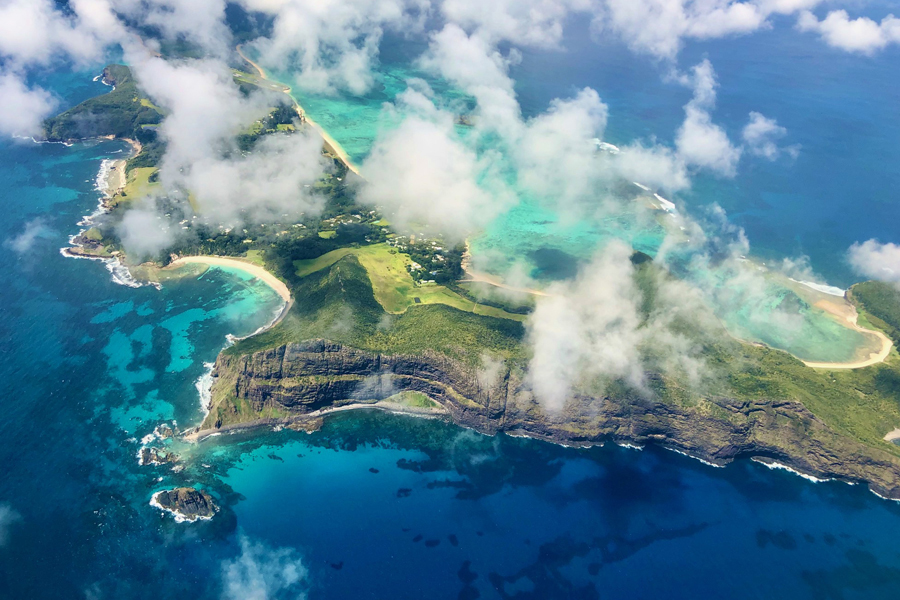 However, it was just that, stumbled upon. Due to a wayward ship, on its way to set up a penal colony on Norfolk Island in 1788, that Lord Howe Island was first laid eyes upon. Being the good English sailors that they were, Lord Howe Island was quickly claimed for the crown. Pigs and Goats were set loose to prosper and multiply, making for easy restocking for the numerous whaling ships plying the abundant local waters.
While the pigs and goats are no more, not that much else has changed since. The same handful of families who first settled the island are still here running the handful of restaurants, cafes, and general stores. The pace is relaxed, the hours are fluid. With so few inhabitants, it's common to have the sole island physio also tending your bar, your dive guide waiting your table, or your cocktail maker loading your bags. 
With a modest population of just under 300 hundred and only 400 guests allowed on the island at any given time, this is an escape. A true digital detox; there is just as much cell phone coverage now as when the whaling ships were commonplace. Every beach is essentially a private beach. Every hike or walk, a private walk.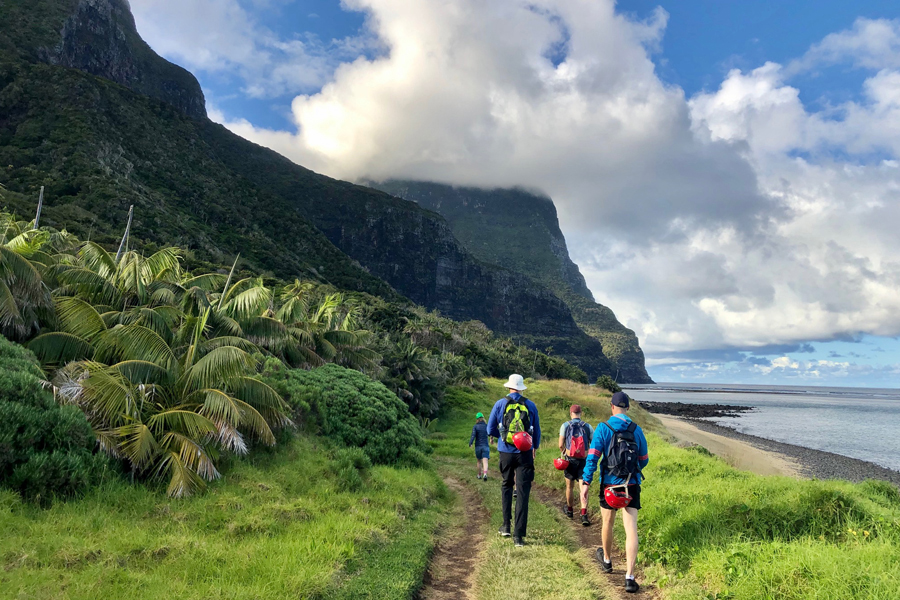 The big excitement, while we were in town, was the military practising their C-130 Hercules landings at the tiny airport. All the local kids went to sit, literally, alongside the short airstrip to watch. Or when an independent film crew needed to catch some extra 'stand-in for Fiji' B-roll for their cheesy shark horror film. Short of that, all the excitement happens on your hikes, bikes, or dives.
Once you land and stash your bags, make a quick walk to Wilson's Bike Hire to pick up a bike for the week. This will be your main mode of transport around the island, to dinner, to drinks, to the beaches. The island's one cop, rumour has it, loves to do a bike breathalyser test, although we never witnessed him more than just drinking coffee and chatting up the barista.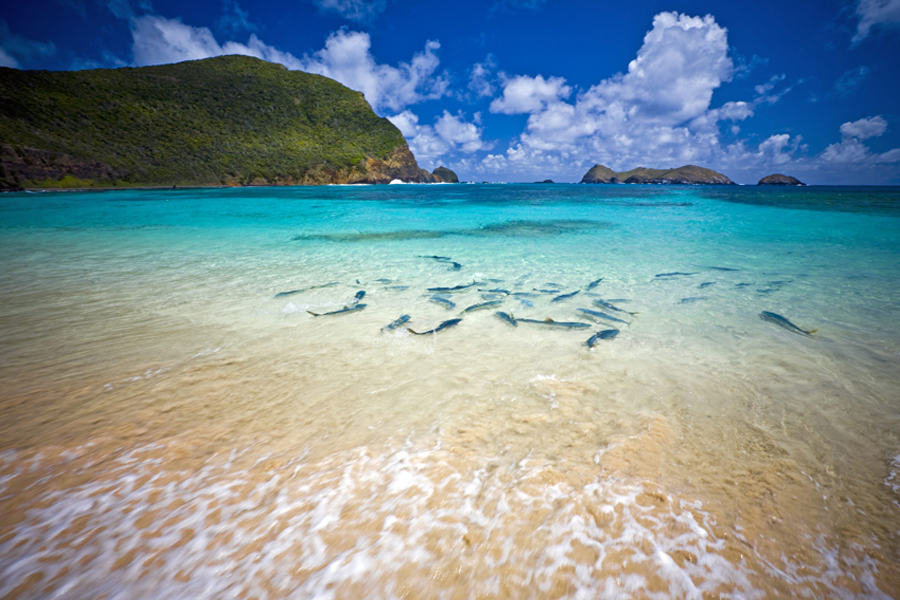 Bike parking is ample, but you can just as easily stash it anywhere you see fit. Just be prepared to keep your right hand free to wave hello at, literally, everyone you pass. It's incredibly safe; everything is on the honour code, there are no locks on doors, you can leave your belongings on the beach, in your bike basket, wherever, and it'll be there when you return, whenever that is.
But at night, the digital detox is truly noticeable. There are no lights and no light pollution, offering a epic atmosphere for stargazing. But this inky blackness also swallows you up whole. Considering its location at the far right of the time zone, the sun sets early, and by 8 pm you have been plunged into an enveloping darkness. You cannot see your hand in front of your face. Bring a headlamp for your bike home after dinner and watch for the flightless woodhens who love playing nighttime chicken with your bike on Lagoon Road.
To Do
Lord Howe Island is one of those places where you can always find something to do. Venturing outside the four walls of your hotel, you'll find a stunning environment waiting to be explored. Here are the top picks of things to do on Lord Howe Island.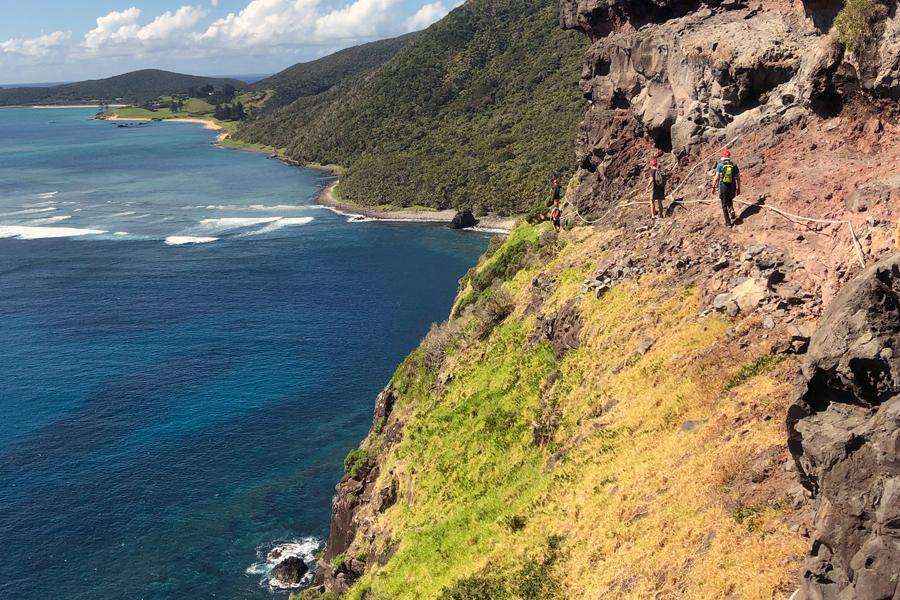 Hike
The volcanic, rugged nature of the island is perfect for hikes that range from mere goat path walks to pretty challenging scrambles and rappels. Mount Gower, towering over the rest of the island at 875m, is the true hike to write home about. Totally about eight hours roundtrip, that hike will take you along sheer cliffs, through rivers, and over numerous boulders to a rare oceanic mist forest crowning its peak. If that's a bit more than your knees can take, then the Goat House Cave path or walk to Malabar Hill might be more your taste.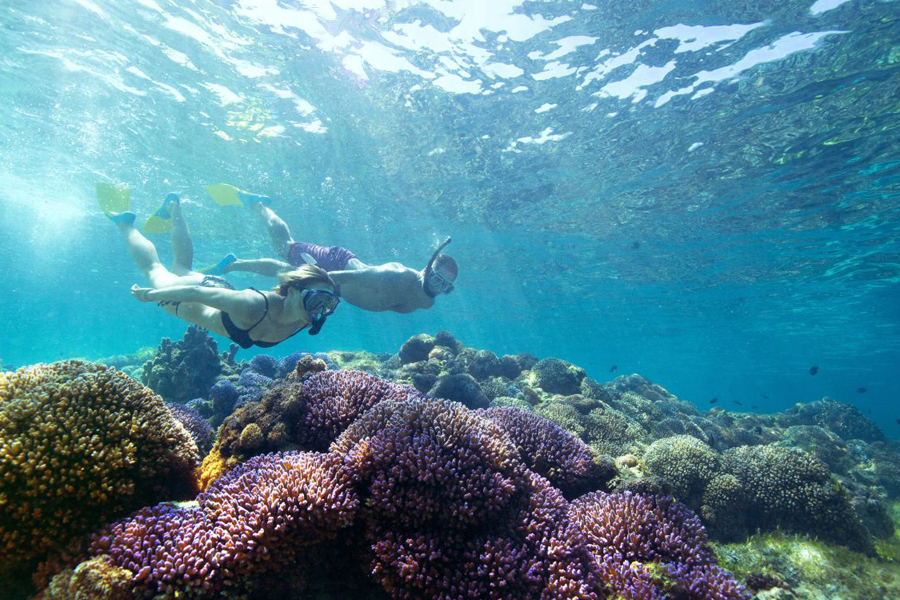 Beach
Essentially every beach on Lord Howe is a private beach. And all 11 come with its own coral reef and numerous share boards to borrow.
Ned's Beach – A crescent of white sand and a beautiful sloping patch of green. Kids love it for its fish feeding. Adults love it for its number of beachside grills, with complimentary wood, for a perfect BBQ. Also home to some of the most easily accessible snorkelling; just grab your fins and mask and walk straight in. Turtles and Galapagos Sharks call the little bay home.
Blinky's Beach – Near the airport, is another blindingly white strip of sand. So rarely visited, the local terns have taken over, and while they don't take kindly to visitors, Blinkys is one beach that is 'surfable' with a beach break.
Old Settlement Beach – The best for picnics and calm waters, as it's protected within the lagoon.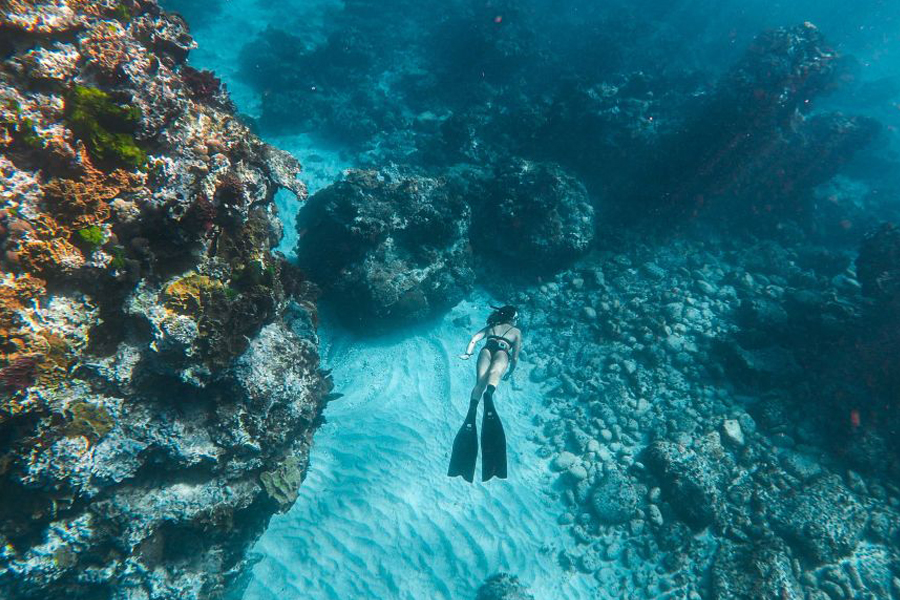 Dive
With an abundance of rare sea life and incredible visibility, Lord Howe has some incredible options for diving and snorkelling. Sea turtles, sharks, gigantic painted crays, the endemic black clownfish, purple corals, and endless volcanic undersea caves to explore. Options abound within the reef and outside at the many deep-water sea stacks dotting the surrounds. Ball's pyramid, standing at a towering 562m, and home to the recently re-discovered, long thought to be extinct, Phasmid stick insect, can be a worthy dive site when the swells cooperate.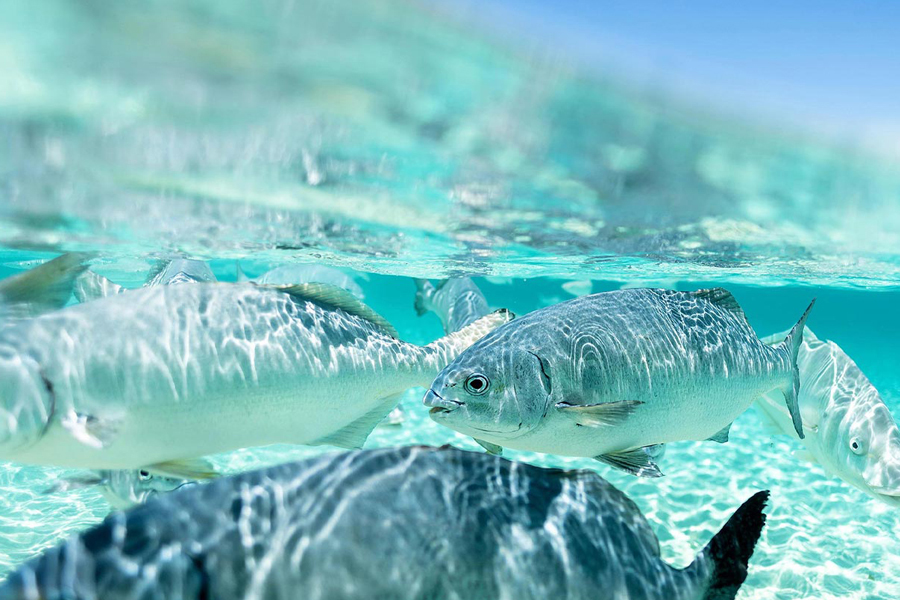 Fish
Fishing is off-limits for most of the island, especially within the protected lagoon. Hiring a guide can take you out to some of the best fishing holes around the island. Everyone we spoke to encountered an abundance of kingfish, trevally, etc. which you can cook up on one of the numerous beach grills found around the island.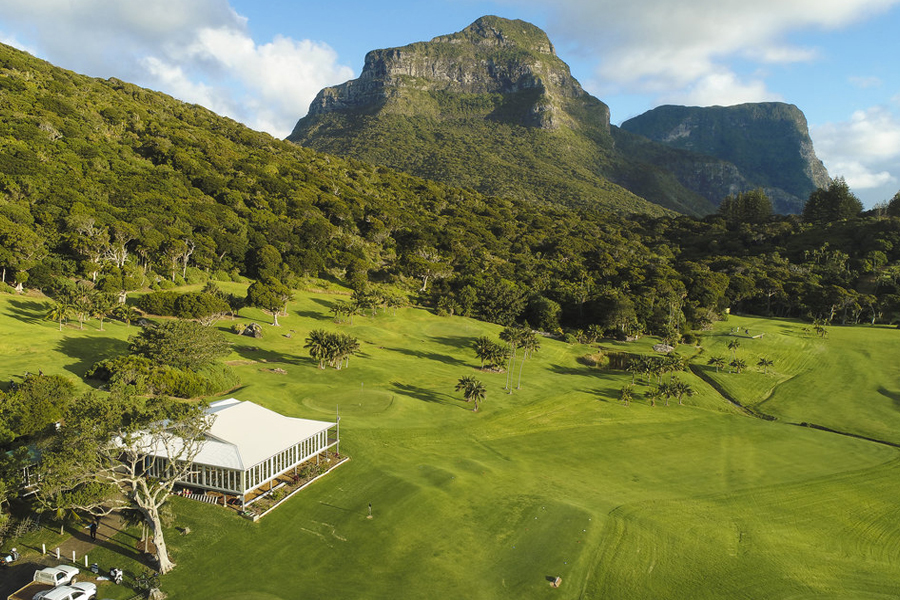 Golf
Eighteen holes in a beautiful, albeit compact setting, wedged between a mountain, an ocean, and an airport. Like many thing son Lord Howe, it's all done on the honour system, so you can rock up anytime, toss some coins into a bucket, and have yourself a round or two encountering few, if any, other golfers.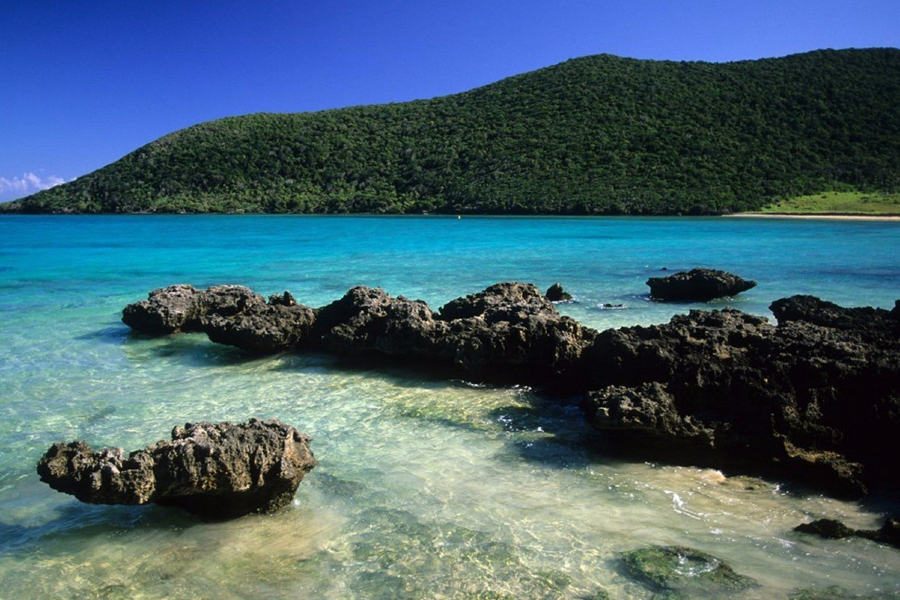 Spa
A few of the larger accommodations have spa and massage options. If yours doesn't, then you can book into Iyara, right in town, for a Thai massage. Again, hours are fluid, so leave a note or walk by when open to make a booking.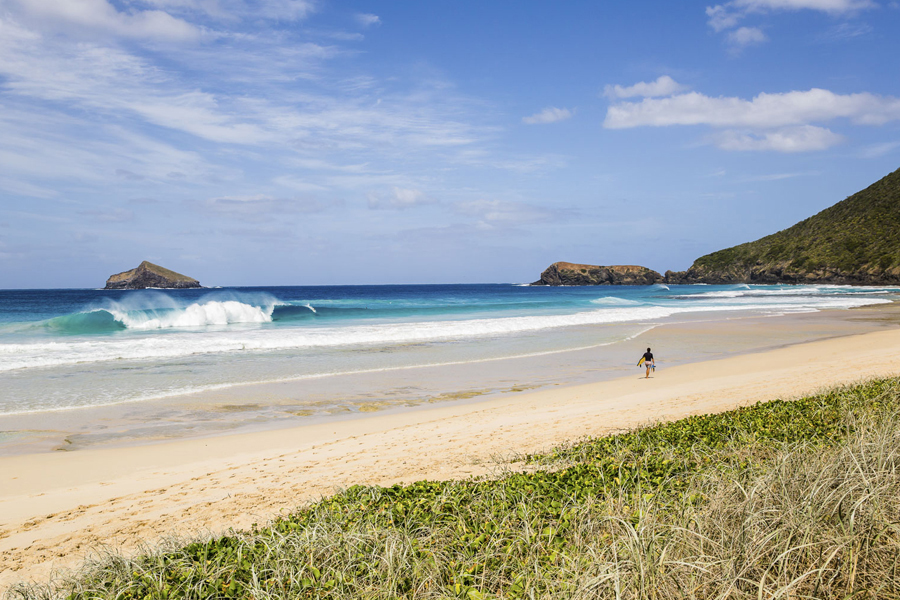 Surf
A giant caveat here, yes, as there is an outer reef, technically Lord Howe is surfable. Would we come here for the surf alone? No. Is there any surf community? Miniscule at best. We saw no evidence of a board shop or rental. This is strictly a BYOB situation. There is a beach break at Blinky's, but to get to the good waves you need to hire a boat to take you to the outer reef, where, depending on tides and swells, you can absolutely catch the occasional barrel.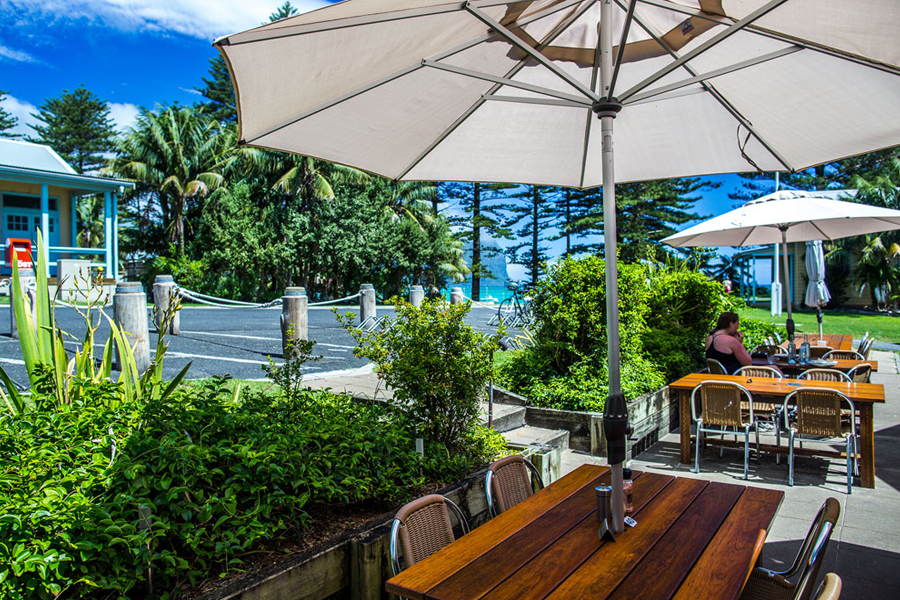 Eat
Be sure to pay attention to the hours and days restaurants and cafes are open, else you might starve. There is a free phone in the middle of town so you can call and make reservations. Do not expect a callback. You can also bike past and leave a note, as all food options are on one of two streets and within a 5-minute bike ride of each other. There is not a lot of variety, and considering the sparse local farms, a lot of food gets shipped in, but all options are solid and reasonably priced.
Earl's Anchorage – Located on the main drag, the Anchorage is open for brekkie, lunch, and some dinners. This is also the only place to get coffee on the north end of the island (the other is the tiny one-barista shop café in the airport on the South end, which yes, you can rock up to just for a flat white, assuming it aligns with the infrequent flight schedule). With a rotating menu for each dinner that emphasizes what was locally caught or recently delivered from the mainland, always with at least one vegetarian on the list, the Anchorage is a solid choice.
Coral Café – Located at the museum, the Coral Café is open for brekkie, lunch, and some dinners. Lovely outdoor seating area. Good food and reasonably priced.
Bowling Club – Would it be a proper Aussie country town without a bowlo?! The local Lord Howe Bowlo has some solid pub grub, a handful of beers on tap, and a weekly meat raffle. Popular with the locals, a great option for families, and when you want an even more casual night of food.
Thompson's Store – Again, fluid hours and days of business, but solid burgers and a nice outdoor seated area for lunches. Also happens to be one of the only two general stores on the island.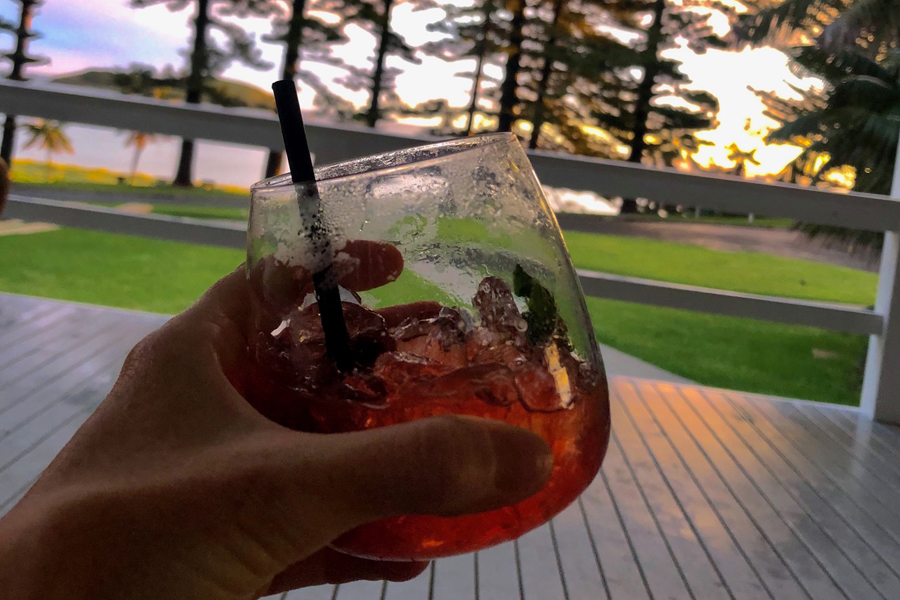 Drink
The Crooked Post – Technically the only true watering hole on the island, the Crooked Post turns out a great selection of cocktails with sunset views of the harbor from their funky little porch and swings. Open from '3ish' each day and across from the Anchorage.
Lord Howe Island Golf Club – Great for catching a sunset after a round on the greens. Located on the South end of the island, up the side of a hill, right below the mountains, the Golf Club has uninterrupted views West to the setting sun and a small bar to serve your sundowners. Check the hours first before biking over.
Lord Howe Island Liquor Store – Yes, this is just a liquor store. The only liquor store on the island. It's tiny, but it does stock a good selection from the local Lord Howe Island Distilling Co. and Lord Howe Island Brewing Co., both of which are very worthy of sampling. Make sure you have a basket on your trusty steel steed so you can bring your booze with you.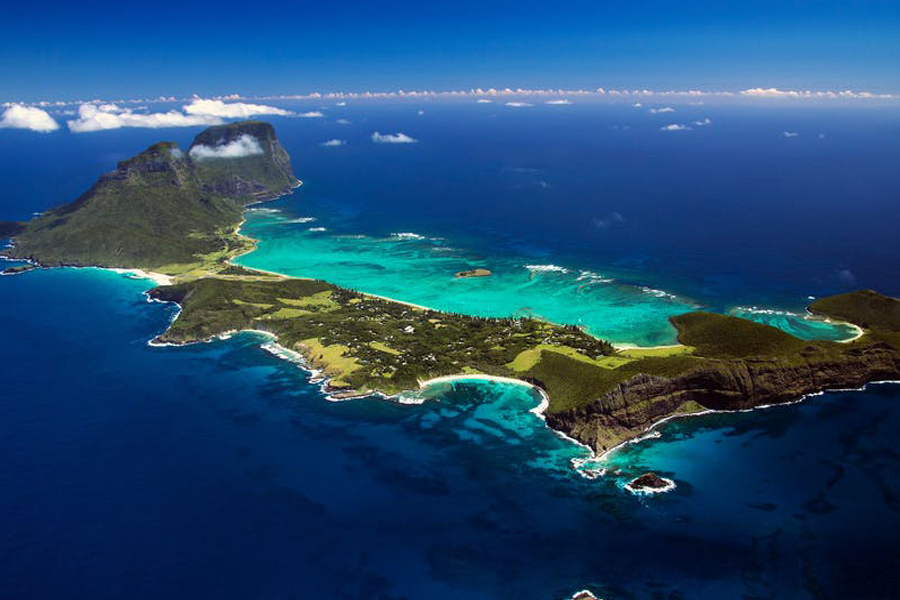 Stay
Somerset Apartment – Walking distance to the main drag of town and Ned's Beach, Somerset is a clean and a sure bet budget-friendly option. They have kitchenettes, outdoor decks, ample grills, wifi, and bike parking.
Capella Lodge – If budget is no option then Capella should be the choice. Located at the far southern tip of the island, in the shadows of Mount Gower, Capella is an all-inclusive, luxe option. Beautifully appointed, epic views, top-notch food, and spa services.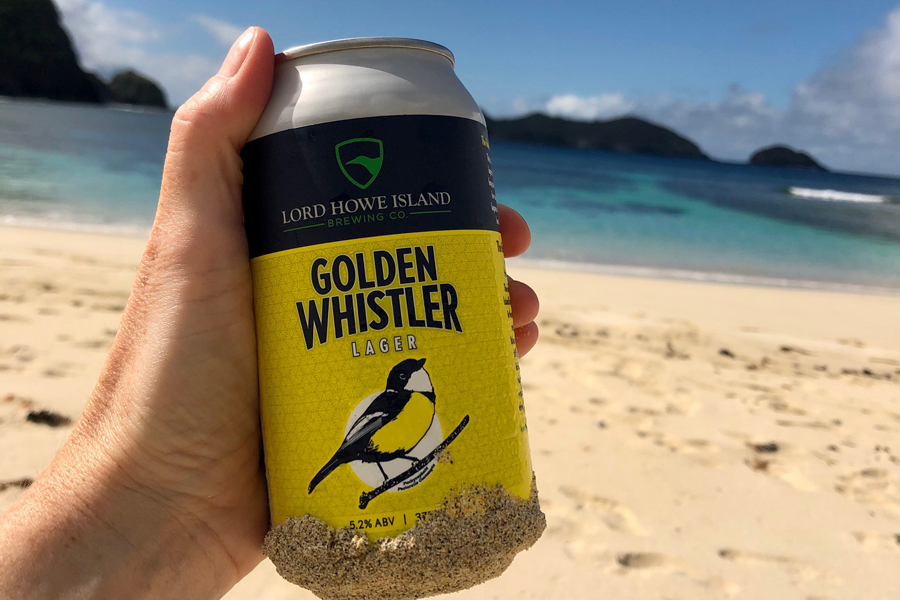 All images courtesy of the author, organisation website or tourism board
You'll also like:
48 Hours in Byron Bay: The Ultimate Weekend Guide
18 Best Glamping Spots Near Sydney
12 Reasons to Add Papua New Guinea to Your 2021 Bucket List