Move Smarter With Samsonite X Jacquard Google Backpack
Just when you thought Google had already infiltrated every single consumer product on the face of the planet, the people in charge at Alphabet Inc. go and surprise us all over again. This time it's an innovative collaboration with Samsonite for a much smarter piece of luggage thanks to Jacquard technology.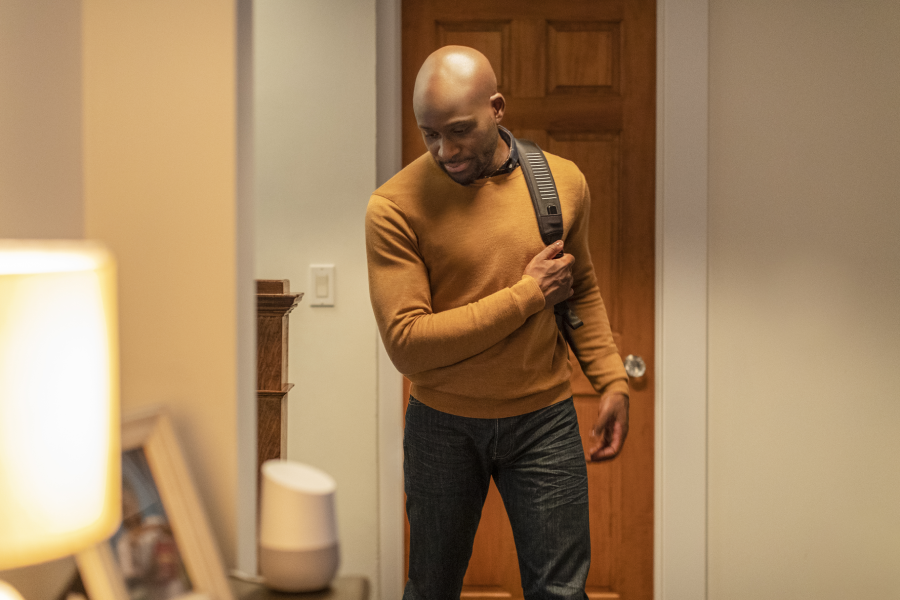 Two of the world's biggest brands have just joined forces to deliver the future of backpack ingenuity that empowers movement through technology. For a richer and more fulfilled journey every time, the Samsonite x Jacquard backpack delivers. Packed with some pretty incredible Google tech, this backpack is smarter than ever before. Just by tapping the fabric on the straps, you can answer calls, receive notifications, change music tracks, and more thanks to the Jacquard tech, seamlessly (literally) integrated with the backpack's silhouette.
You might recall Google teaming up with Levi's to weave new digital experiences into their iconic denim jacket. Now added to a futuristic Samsonite backpack, you'll have the power to do more and be more with Jacquard's liberating take on wearables.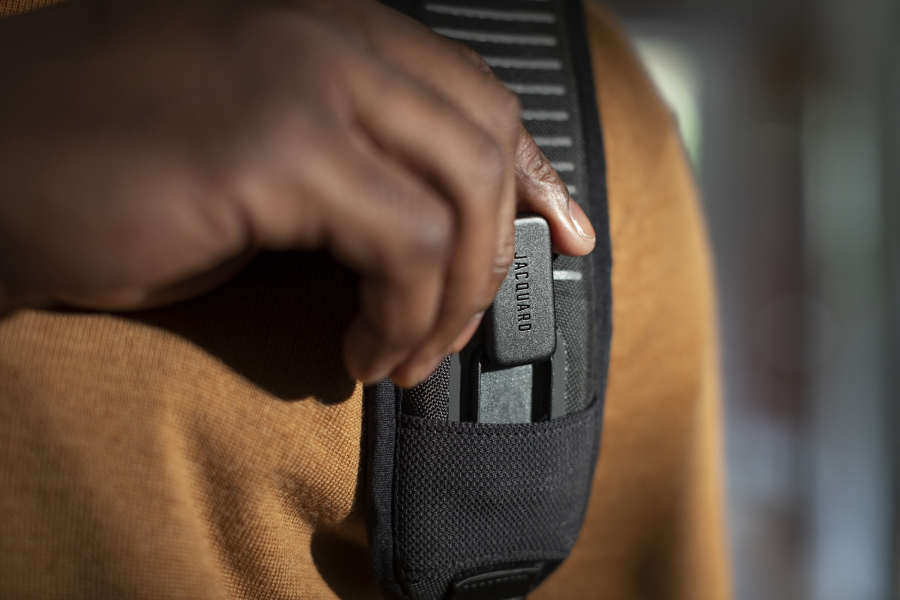 Smarter Features
As with all their collabs, the Jacquard Tag pairs to your phone to perform actions on the interactive left strap and deliver LED light notifications through the Tag. Operating the controls is as easy as a swipe up or down for volume controls or double-tap to call on the Google Assistant. You can completely customise your gestures inside the Jacquard app on your Android or iOS phone. Choose between a range of actions from call and text notifications, selfie modes, navigation functions and music controls.
With generous internal organisation compartments, modern design, and an easy-care exterior, without the tech, the backpack on its own is equally as innovative as Jacquard. Providing signature quality and pioneering product engineering, Samsonite packs in all the bells and whistles for extra comfort and freedom. Sporting a 15.6-inch Padded laptop compartment, an extra comfy and extra supportive padded back panel and shoulder straps, plus easy-access zipper compartments for all your knick-knacks.
Plus, if you're a suitcase/ backpack combo guy, then the SmartSleeve will be super handy for your future travels. And don't worry about hydration; the handy side pocket fits most water bottles.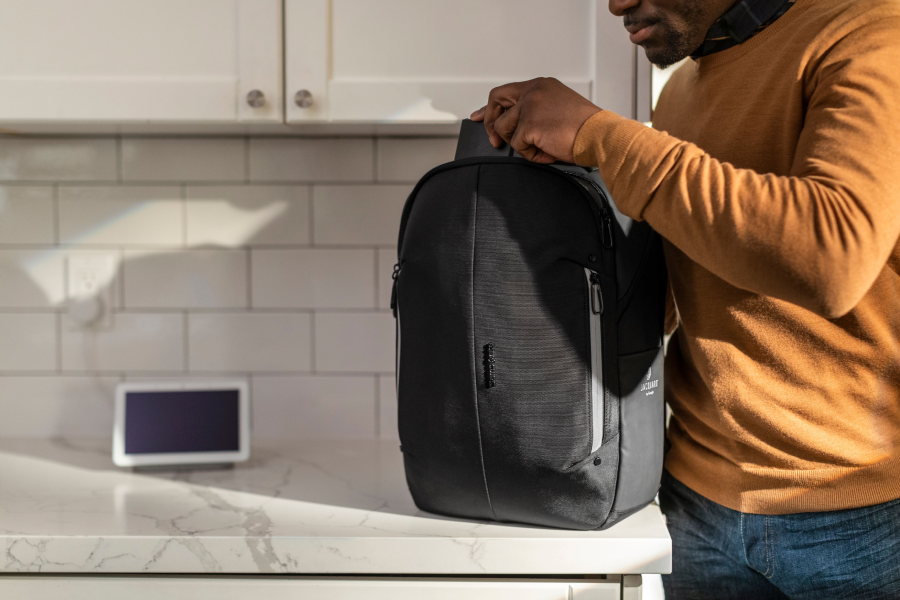 Designed for all kinds of adventures, the Samsonite Konnect-i Backpack is only AUD$329 – an absolute steal when you consider everything this Jacquard technology-enabled bag has to offer. But if you don't have as much to carry with you, you can grab the slim version for AUD$299.