For $125,000, Space Perspective Will Take You to Space in a Balloon
In all our history, less than 20 people have ever reached the edge of space using a space balloon. That number is about to skyrocket—excuse the pun. Space Perspective is set to offer passengers the opportunity to fly to the edge of space in their Spaceship Neptune—a pressurised cabin equipped with a 650-foot-tall balloon filled with hydrogen that will take up to eight passengers at a time to the line where our planet ends and space begins.
You'll also like:
12 Best Sunday Sessions in Melbourne
This Hidden Poker Room in Sydney Will Transport You to 90's New York City
Say Goodbye to Sydney's Iconic Manly Ferries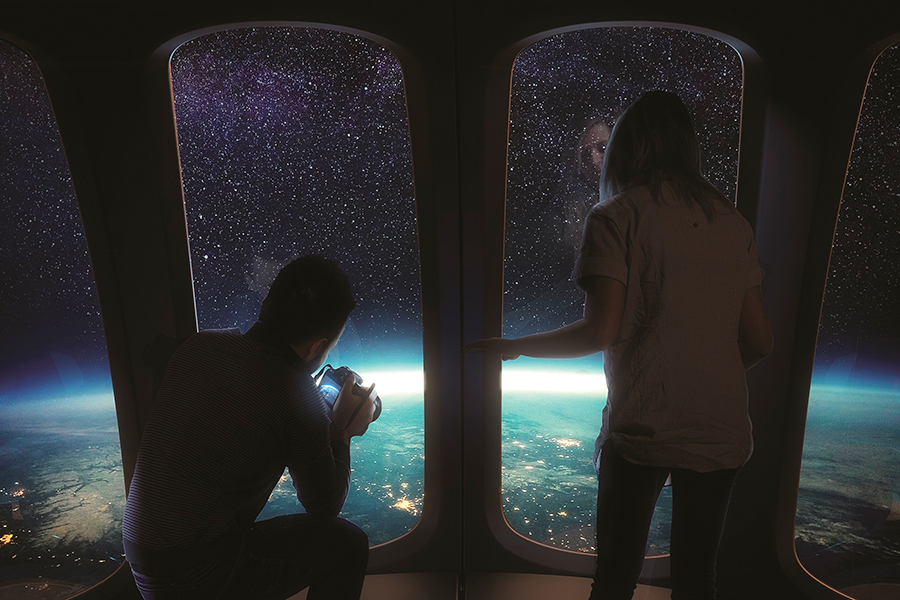 In case you're wondering, this isn't a Spartan scientific vessel. The Spaceship Neptune features plenty of amenities, such as a bar, a bathroom, and plenty of large windows that will provide amazing views of the Earth from 100,000 feet in the sky. The ride takes approximately six hours from start to end and will culminate with a parachute-aided ocean splashdown. Space Perspective isn't quite ready to start selling tickets, but they are ready to start making test flights. After those flights, they'll be ready to start offering passage to everyone else, most likely to the tune of $125,000 per person.
Getting ahold of one of those shouldn't be too difficult, as long as you have the funds and you're a member of the members-only vacation club Exclusive Resorts. The club will be the first privately chartered travel group to fly aboard the Spaceship Neptune. "The club has always sought ways to give members once-in-a-lifetime opportunities to see and explore the world in transformational, meaningful ways," explains James Henderson, the CEO of Exclusive Resorts. "Our partnership with Space Perspective will offer our members a unique view of our planet that only a few people have ever had the opportunity to experience."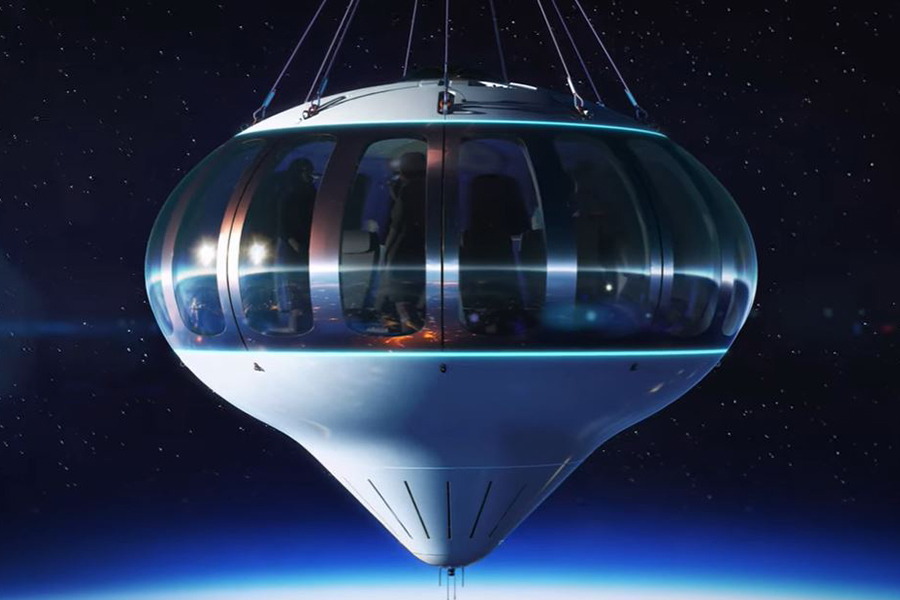 "We're committed to fundamentally changing the way people have access to space—both to perform much-needed research to benefit life on Earth and to affect how we view and connect with our planet. Today, it is more crucial than ever to see Earth as a planet, a spaceship for all humanity and our global biosphere," says Space Perspective Founder and co-CEO Jane Poynter. Using Spaceship Neptune, just about anyone could be able to view space, regardless of age or physical condition. Says Poynter, "That is really what this is all about. Everybody should be able to see the Earth from space."