This SpongeBob-Themed Resort Includes a 2-Storey Pineapple
It's not actually on the bottom of the sea, but this SpongeBob themed villa is shaped like a pineapple. Bikini Bottom has relocated to the Nick Resort Punta Cana, a Karisma Gourmet Inclusive Resort, in the Dominican Republic. Not only is the pineapple villa SpongeBob Squarepants themed, the entire complex comes right out of the pages of Nickelodeon.
You'll also like:
You Can Actually Spend a Night in Hell This Halloween
Say Goodbye to Sydney's Iconic Manly Ferries
Bondi May Have an Exclusive Private Beach Just for the Rich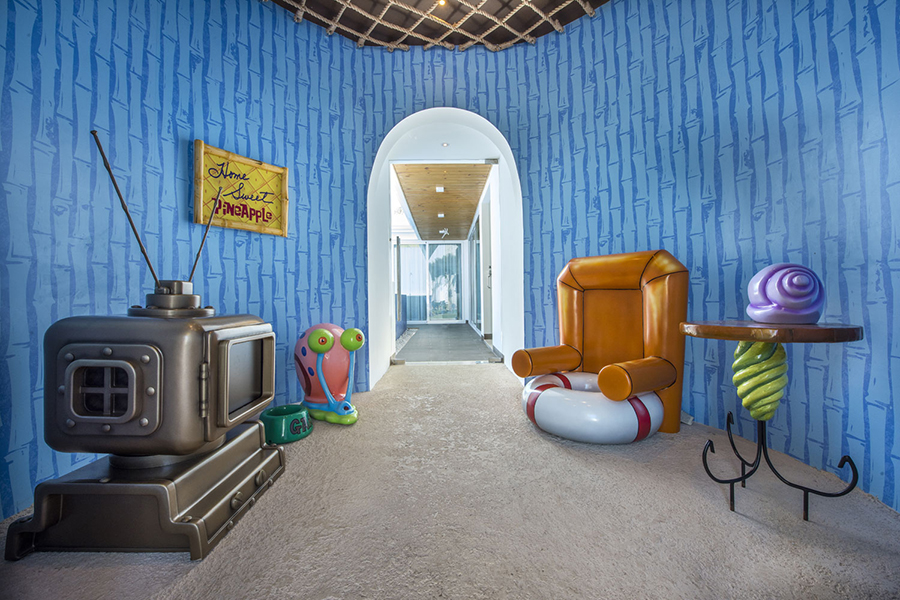 The pineapple villa is a two-story accommodation with 1500 square feet divided into two bedrooms and three bathrooms. Six people—whether that be four adults and two children, or two adults and four children—can comfortably sleep where SpongeBob does. The villa comes with all the modern amenities for a comfortable stay. "The décor is Bikini Bottom inspired, including the indoor and outdoor living and dining areas, a private master suite with a king size bed, smart TV and closets," says the villa's description.
"Your marble bathroom is complete with double sinks, an indoor shower, as well as an inviting Aguas del Amor outdoor shower and freestanding tub. The second bedroom is on the upper level of the villa's loft-style living room and is complete with two single beds, TV and private bathroom." In the living room, you'll find a pull-out sofa bed, a dining room, and a private bathroom. The villa also has access to private gardens and a patio. There's also an infinity pool lined with sun-bathing beds and outdoor dining. Private butlers take care of your needs and you even get private tours, restaurant and spa reservations, and other private activities, like a moonlit beach dinner or wine tasting. For the smaller guests, there's also the option for a pizza party or a pajama party.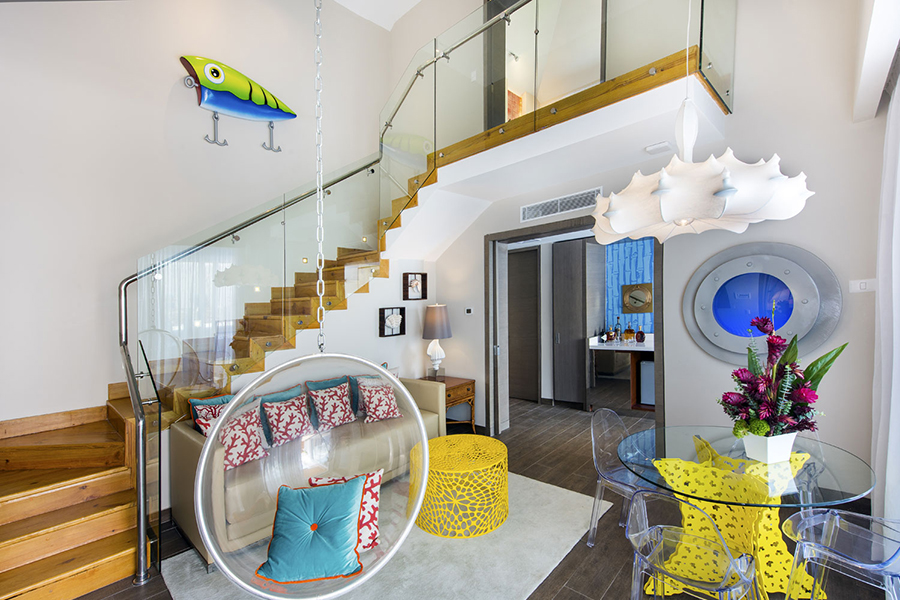 Karisma has also announced a Nickelodeon-themed resort in Mexico, giving you even more options to enjoy a family-friendly resort where both parents and kids can have a good time. So if you've ever wondered what it's like to live in a pineapple under the sea, book your reservation now.