The Old Clare Hotel Brings Modern Luxury To a Heritage-Listed Icon
Extended across two of Sydney's iconic heritage-listed buildings, The Old Clare Hotel is, as they say, more than just a place to crash. Situated in the heart of Chippendale, this vision of hotelier Loh Lik Peng is now offering 24 and 48-hour room stays directly via The Old Clare Hotel's website, with bookings starting at $299.
You'll Also Like:
Sydney's $80 million Pitt Street Hotel is Set to Go Ahead
Brisbane's Urban Forest Proposal Has a Two-Storey Rooftop Garden
Aston Martin and Sir David Adjaye Just Designed 5 of New York's Most Luxurious Homes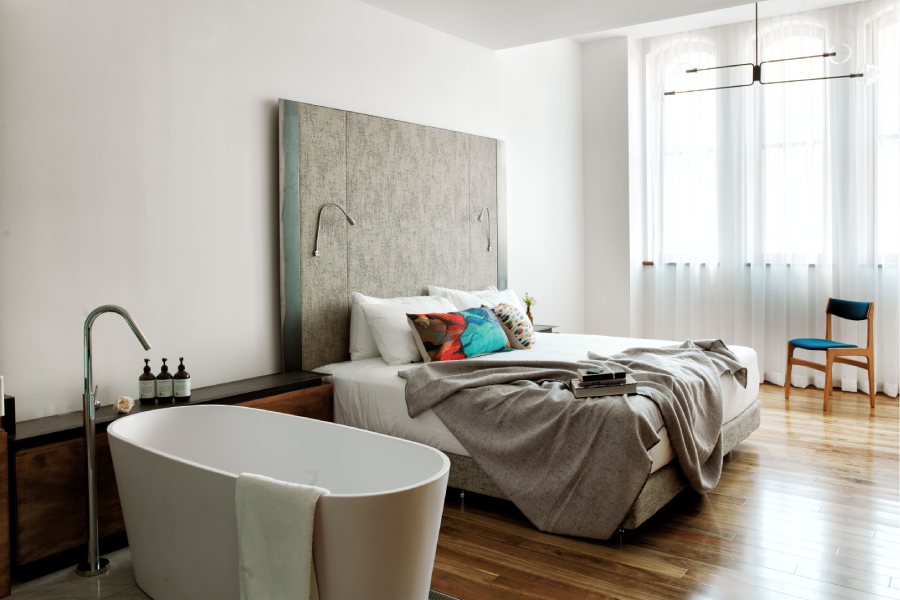 Giving guests far more opportunity to explore one of Sydney's most sought-out food and culture hubs, The Old Clare Hotel is launching 24 and 48-hour room stays with guaranteed early check-in and late checkout. Available only to guests that book directly through the hotel's recently relaunched website, there you'll also receive free Wi-Fi during your stay and 20% off dinner at Clayton Wells' first solo restaurant, Automata.
Those staying for 24-hours will score 1 pm check-in and check-out times, with 48-hour guests able to arrive on Friday until the same time on Sunday. From there, it's up totally up to where you go next. Minutes away from White Rabbit and Harrington Street galleries, a short walk away from eating hotspots like Ester, LPs Quality Meats and Brickfields Bakery. Or, you can enjoy the facilities offered by The Old Care Hotel, including The Clare bar, the rooftop pool and bar, and a gym too.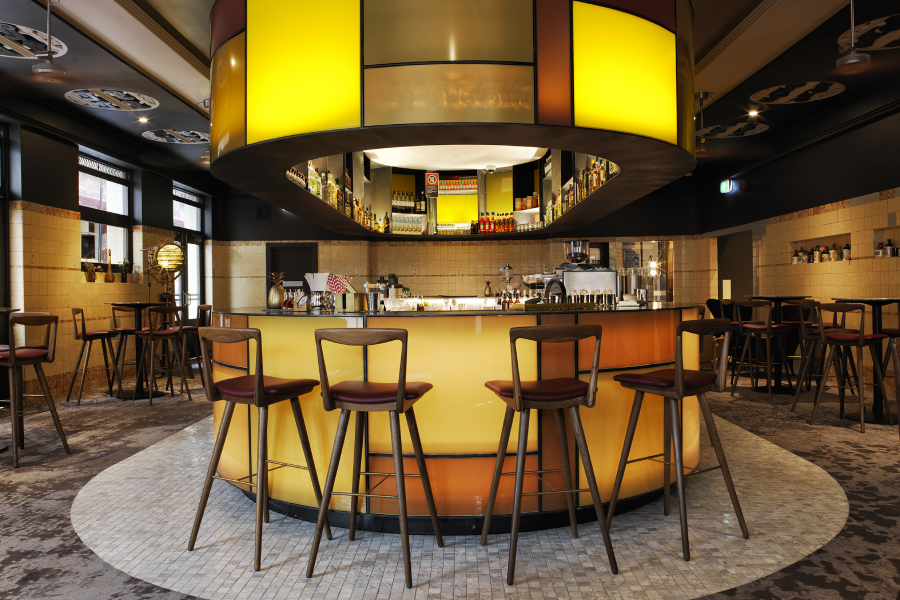 The Old Clare Hotel
Entirely overhauled since its days as a former pub and the Carlton United Breweries administration building, hotelier Loh Lik Peng transformed this landmark site back in 2015 into a contemporary hotel smack-bang in Chippendale. Having undergone renovations in late 2019, the newly renovated wing of guest rooms takes a refreshed direction offering even more variety in decor for each guest. Take in the light-filled north wing of the hotel that was previously the home of Silvereye restaurant. Transformed into seven Art Deco rooms, The Old Clare Hotel now hosts another interior design aesthetic alongside its existing industrial and contemporary rooms.
Keeping the Black Butt timber floors, many of the banquettes and Rag and Bone Man lamps of the Silvereye restaurant still remain, alongside new features like custom Arietti stonework and cast-iron bathtubs in each room.
If you're after something bigger than the tub, hit up the Rooftop Bar and enjoy its sun-drenched pool and covered outdoor bar area. Adding more reasons not to leave the hotel, even The Clare bar has been renovated. Combining all the best elements of a classic Aussie pub, and the pizazz of a hotel bar, The Clare is open all day long with everything from breakfast to a wine list of small local producers, covering every guest until their final midnight snack.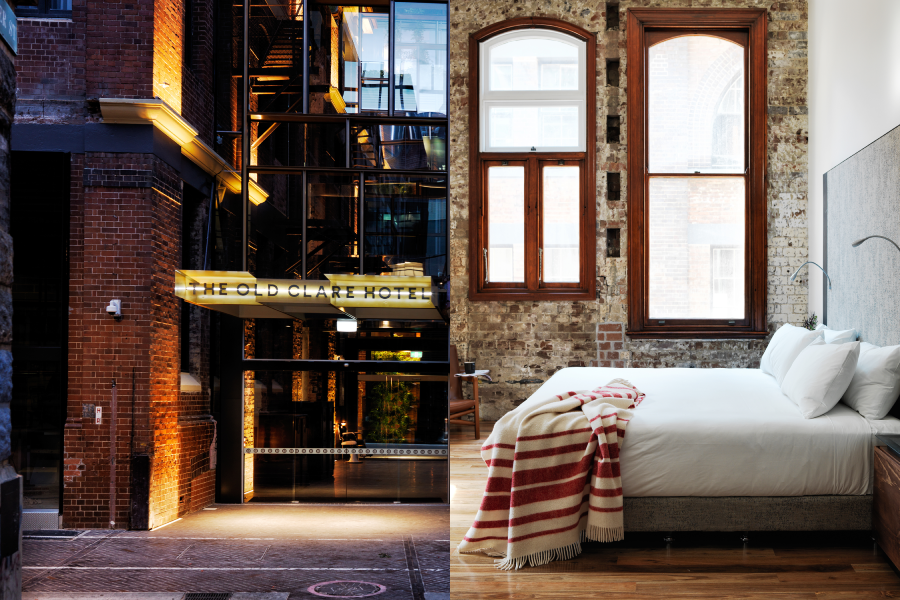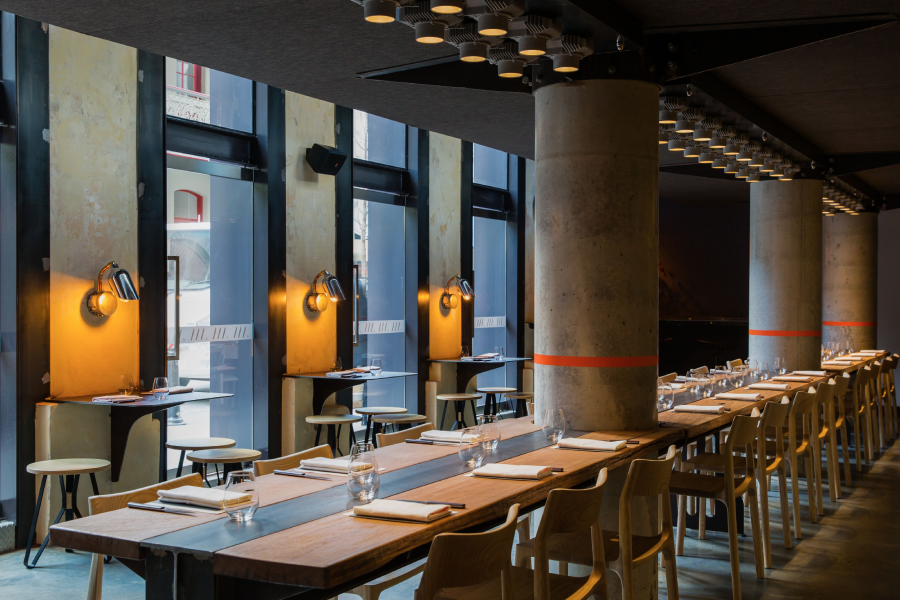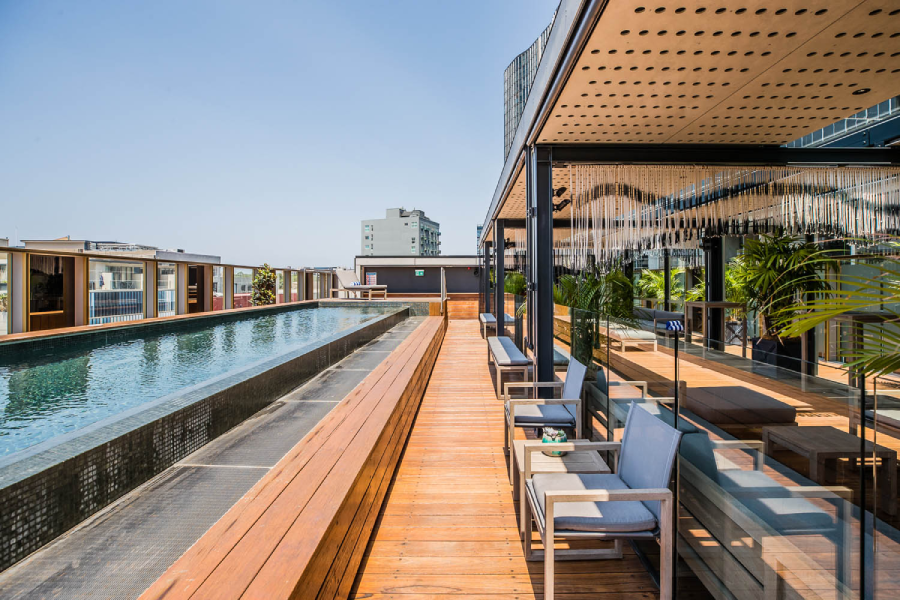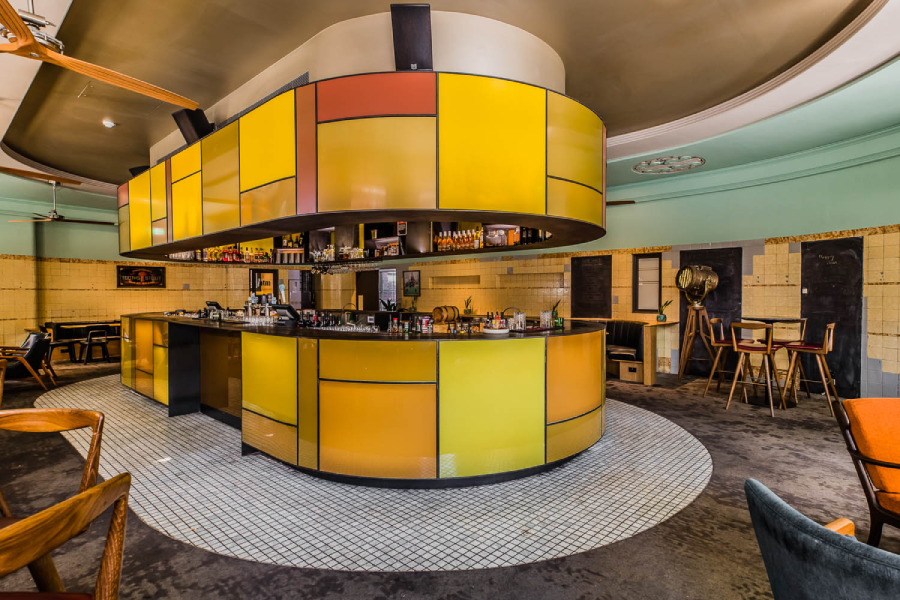 You'll Also Like:
Sydney's $80 million Pitt Street Hotel is Set to Go Ahead
Brisbane's Urban Forest Proposal Has a Two-Storey Rooftop Garden
Aston Martin and Sir David Adjaye Just Designed 5 of New York's Most Luxurious Homes