Uber Reserve: New Hack to Keep Your Plans on Schedule
Plans are in the works, Summer is officially here, and Uber is rolling out some new services just in time for Christmas. While the last 18-months have seen plans cancelled, dates changed, and schedules interrupted, we think it's about time things got back into gear and Uber Reserve is your new ticket to on-time arrivals this Summer. So how does it work?
How Does Uber Reserve Work?
Benefits: Schedule your ride early, arrive on time, choose your service level (UberX, XL, or Comfort), locked-in price.
Extras: Riders in select cities can opt for Premier Reserve, e.g. Ride in a high-end vehicle so you arrive at your destination in style.
Availability: Sydney, Melbourne, Perth, Brisbane, the Gold Coast and metropolitan Adelaide, Canberra, Hobart, Darwin, Cairns and Geelong.
The Uber Reserve service is like having your own personal Chauffeur – without the hidden fees. A host of exclusive features means you'll be arriving on time for events, navigating your way around on business trips, making your way to the airport for those pesky domestic flights, and maybe you'll even find a little extra time at each end thanks to prior planning.
"With exclusive features like upfront matching between rider and driver and price certainty with upfront pricing for your route, Uber Reserve offers riders peace of mind when it's needed most. And for drivers, Reserve trips offer an option that allows them to more easily plan their time on the road, and select from trips that fit around their schedule," said Margarita Peker, Head of Rider Operations in Australia and New Zealand.
Uber Reserve is currently rolling out across the country, so be on the lookout for the new feature in your Uber App shortly.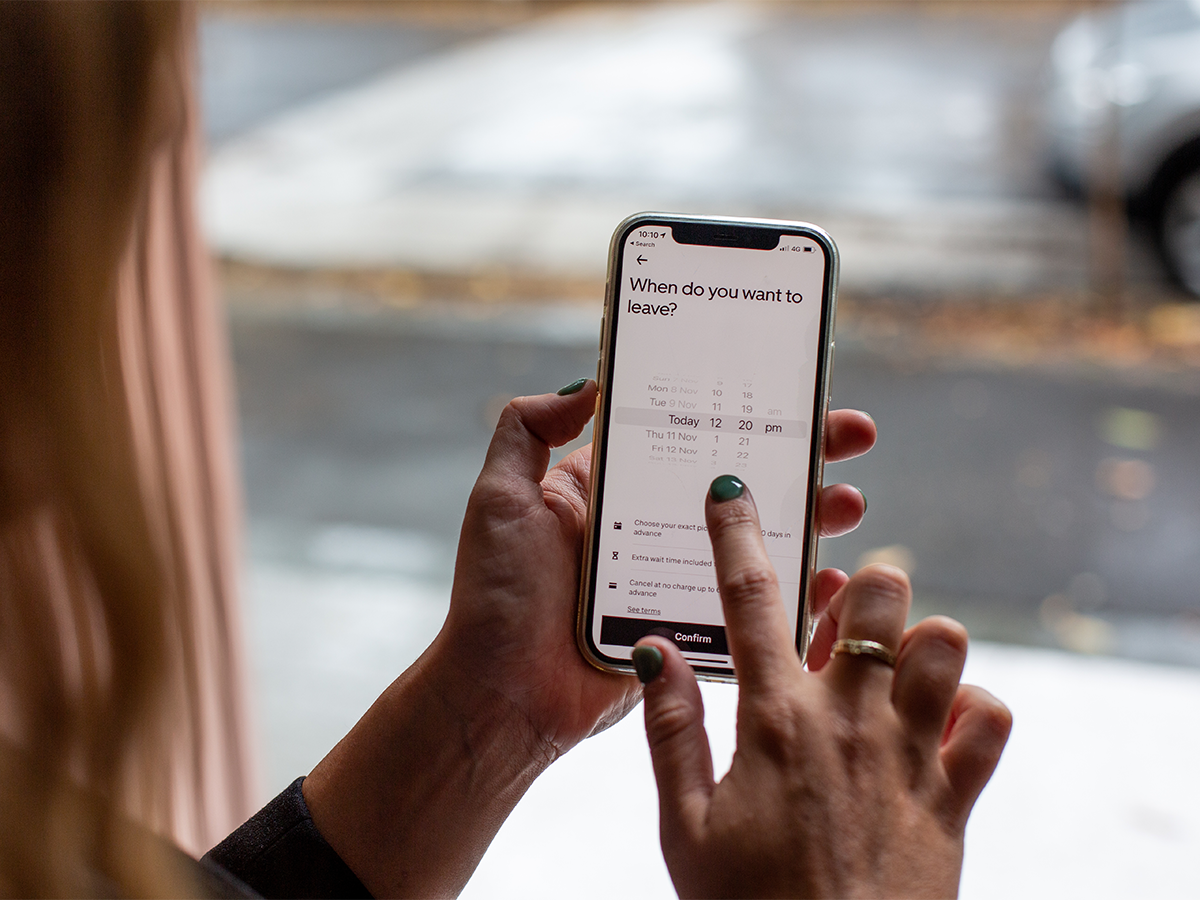 How Do You Book an Uber Reserve?
Booking an Uber Reserve is simple, in fact, you might see the tab available on the homepage right now! Here are the steps;
Select Uber Reserve on the Homepage in the latest version of the app.
Choose between UberX, XL, Comfort or Premier (subject to availability).
Select a Date and Time – up to 30-days in advance.
Receive a confirmation with locked-in price upfront, no surcharge or surprise.
What Cities is Uber Reserve Available in?
Uber Reserve will begin rolling out in cities across Australia this week, including;
Sydney
Melbourne
Perth
Brisbane
The Gold Coast
Adelaide (Metro)
Canberra (Metro)
Hobart (Metro)
Darwin (Metro)
Cairns (Metro)
Geelong (Metro)
The launch of Uber Reserves also coincides with the relaunch of reimagined Uber Pool services in six new cities. It's been 625 days since the brand turned off Pool, and in that time they've had plenty to think about, launching a new door-to-door experience for riders. You'll still save up to 30% if you choose to pool, with the added benefit of fewer detours, accurate routing and more time for celebration at the end of your journey. Whether it's Uber Reserve or the new look Uber Pool, you'll be riding on time.
---
Featured Video from Man of Many
---
You'll also like:
Tim Tam McFlurry: Uber Eats and Macca's God-Tier New Collab
Uber Just Flew a 300KG Cucumber Over Sydney For One Big Reason
Uber Pass Explained: New Australian Subscription Service for Cheaper Rides and Food
---
Featured Video from Man of Many