Treat Yourself This Christmas by Investing in a Quality Pocket Knife
In Partnership with Deejo
You've purchased holiday gifts for your friends and loved ones and now it's time to treat yourself. Should you have a passion for stylish and high-quality EDC, a Deejo pocket knife belongs at the top of your list. Between the premium craftsmanship and customisation factor, each one is as much an extension of your identity as it is an everyday accessory. Choose between a number of different styles and blade illustrations, slip one of these ultralight bad boys into your pocket, and take to the world outside your door.
Deejo truly believes that a quality pocket knife is the one you carry with you on a daily basis. Slim by design and supremely lightweight, these knives don't cramp your pocket space or your style. Bring in the brand's acclaimed customisation platform and you're looking at one serious EDC upgrade. This is the kind of heirloom you'll take out just for show or even pass on to future generations.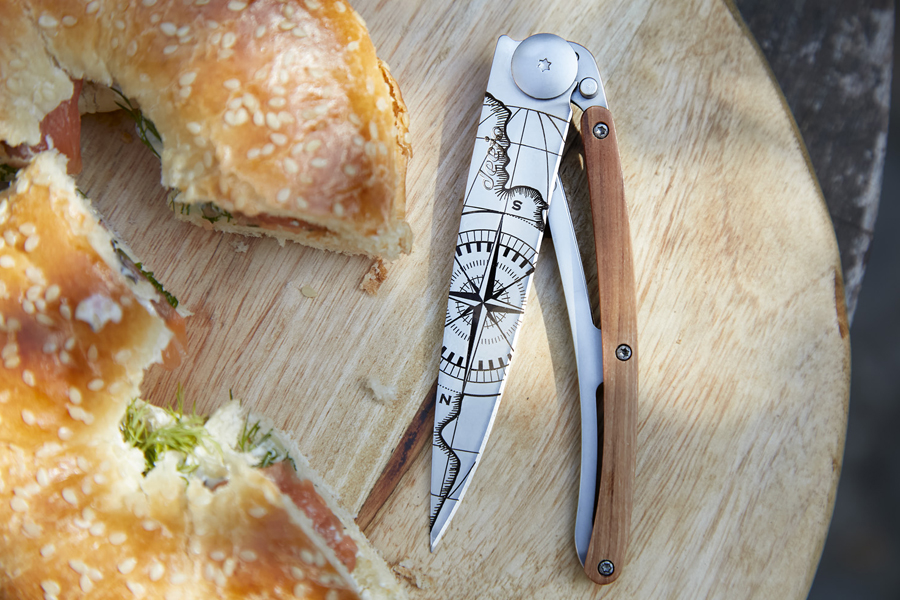 At the heart of Deejo's ongoing success is the power of choice. Hit up their MyDeejo configurator platform to essentially build your pocket knife from the ground up. Start by choosing between various weights, handle materials, and finishings. Next up is the most important part: the signature blade tattoo. Never short on ideas, the brand puts over 60 illustrations at your proverbial fingertips. They're also adding new designs all the time, each one stunning in its own unique way.
To drive home the heirloom quality, Deejo also allows you to engrave your knife with up to 35 characters. Use the feature wisely and you'll get a timeless souvenir in return. A gift for yourself now, it can be a gift for your children or grandchildren down the road. Again, this isn't just EDC, it's a story you've crafted with either yourself or someone else in mind. Every time you take out a Deejo knife, you're telling that story and expressing a part of yourself in the process. Standard EDC rarely emanates with this much meaning, and average pocket knives seem downright bulky by comparison.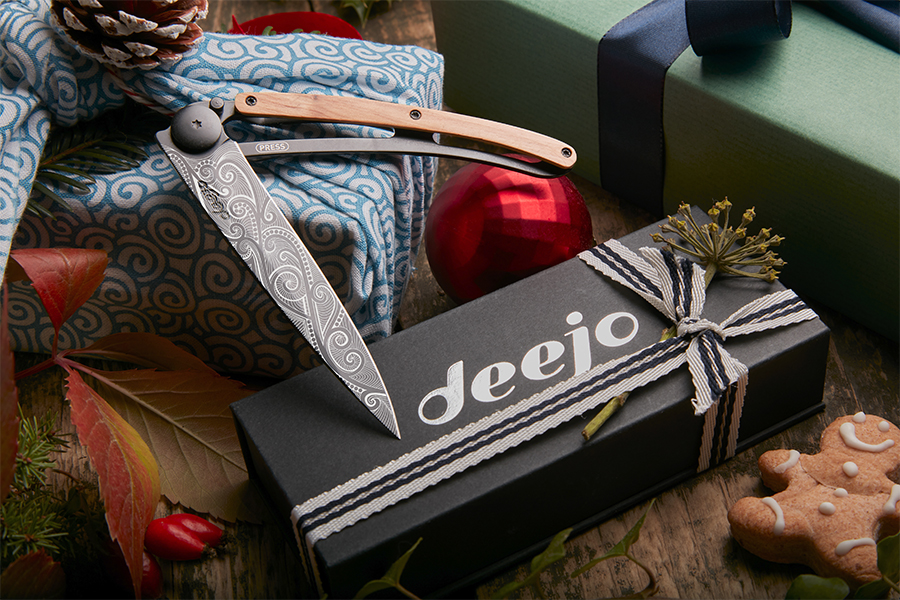 Quality, style, utility, and personalisation collide at Deejo and that's why these knives make for the perfect investment. This is a sleek and ultralight companion for your everyday adventures and, furthermore, a visual extension of your very being. Nowhere is that more evident than through the customised blade tattoo, which provides a lasting symbol of your taste, moods, and desires. You've treated everyone else this holiday season. Design your own Deejo pocket knife and treat yourself.