Uncrate Supply #6 – Nine to Five
Welcome to another instalment of Uncrate Supply, where we curate the curated. With everyone getting back to the daily grind (in one form or another), we figure it's the perfect time to throw some crafty but useful gear your way. As always, you can expect innovative details and elevated design because that's just how Uncrate rolls. From avant-garde pencils to powerful mini-speakers and more, you'll find it all below and then some. Rarely is shopping for work-related products as exciting and unique as it is right here. Alas, if only work itself were this fun!
You'll also like:
Uncrate Supply #5 – New Threads
Uncrate Supply #2 – Live Well
Uncrate Supply #4 – Tech Heads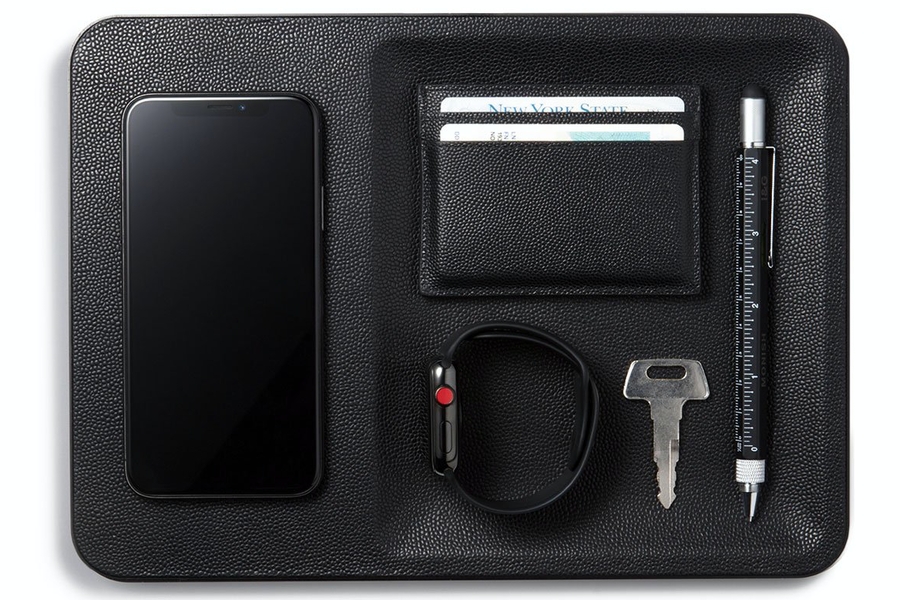 Courant CATCH:3 Charging Station
Elegant form meets wide-reaching function on Courant's mighty CATCH:3 Charging Station. It's crafted from pebble-grain Italian leather and equipped with a 3-coil, Qi-compatible platform. Connect the discreet nylon USB-C cable to quick-charge either iOS or Android devices, while an additional USB-A output allows you to simultaneously power a second device. Oh, and did we mention that there's plenty of room for all your EDC as well? Keeping the whole operation intact is a weighted matte aluminium alloy base, which prevents shifting. Catch-all, indeed.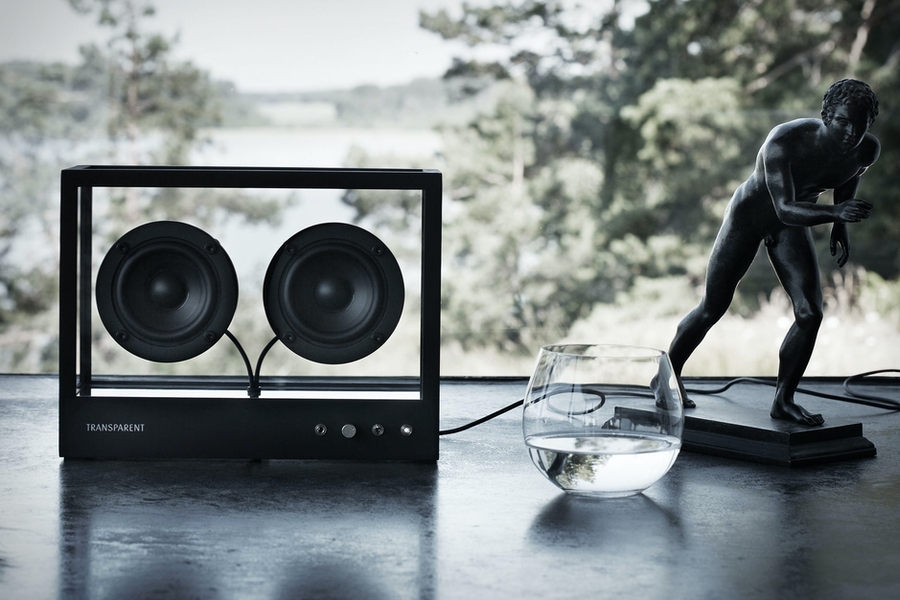 Transparent Sound Mini Transparent Speaker
Here we have a product that's exactly as cool as one would hope. Offered by Transparent Sound, the Mini Transparent Speaker packs huge ideas into desktop size. Flanking its single-piece aluminium frame are side panels of tempered glass, exhibiting the dual full-range drivers within. Additional features include a built-in amp and Bluetooth connectivity. Sync the speaker with another of its kind or a wireless device like Echo or Chromecast (should you so desire) and make sure you leave this bad boy in a place where everyone can see it.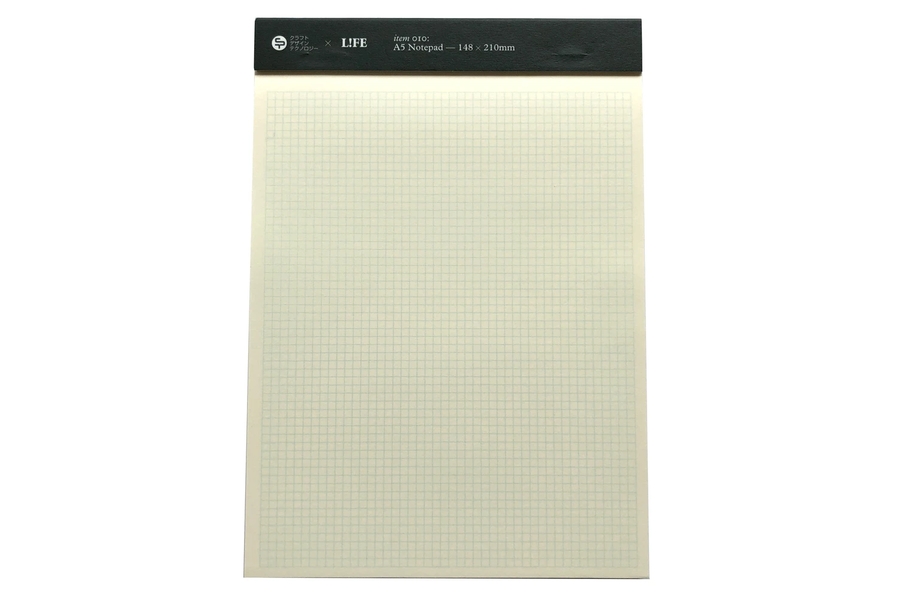 CDT A5 Grid Notepad
Okay, okay, so maybe a grid notepad isn't the most exciting product in the world. Nevertheless, this particular one is a cut above the standard fare, even if it measures in at half the size. Created by Craft Design Technology in partnership with Life Co, LTD, the pad makes deft use of material and colour contrast alike. It's also the perfect travel companion, providing an old-school outlet for your next stroke of genius.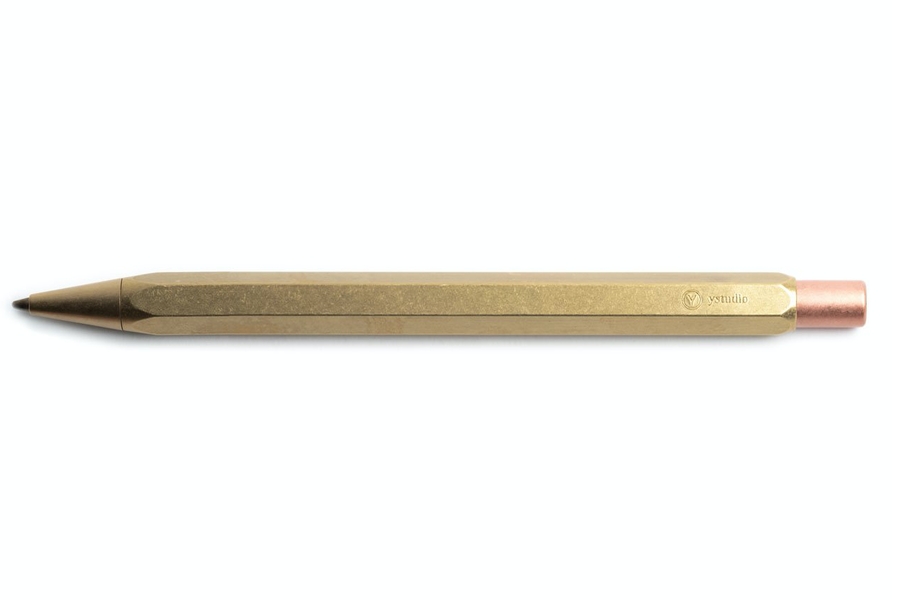 Ystudio Mechanical Pencil
Question: When is a pencil so much more than a pencil? Answer: When it's this mechanical pencil from Ystudio. Look beyond the classic veneer to discover solid brass construction, a copper cap, seamless performance, and a durable grip. As the brass exterior oxidizes over time, it takes on all the more individuality and character. We told you this was so much more than a pencil.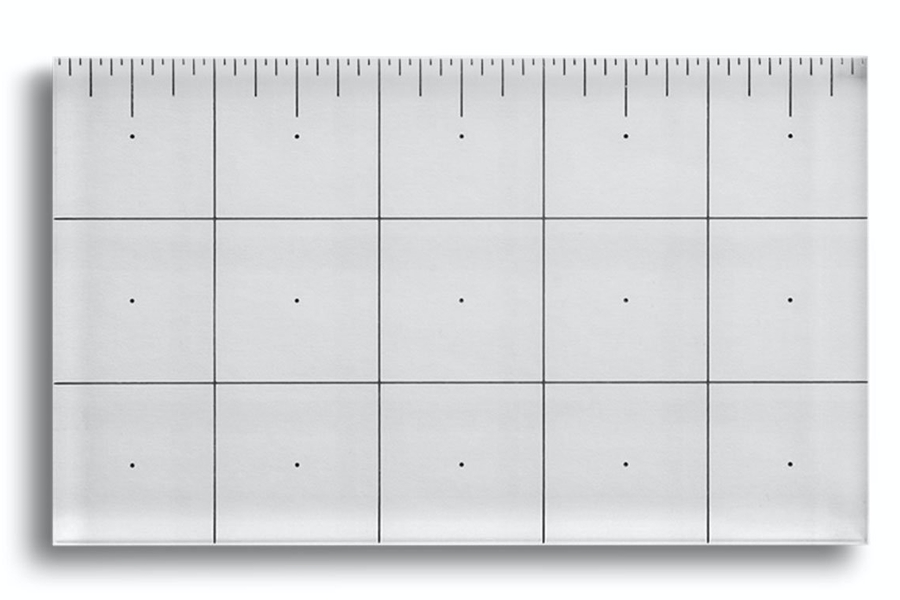 Glass Ruler
When only the most accurate drawings and measurements will suffice, look no further than this signature glass ruler. Crafted from crystal glass, it features a see-through grid overlay so that you can track your movements with absolute precision. Between that and the traditional markings, this nifty tool covers all conceivable bases. Get one for yourself and one for your favourite architect or designer.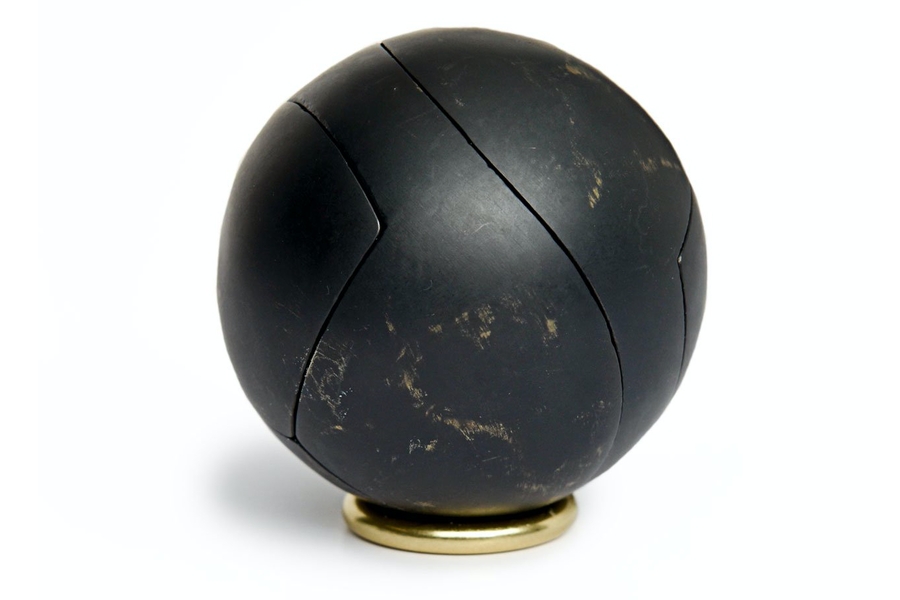 Craighill Venn Desk Weight
While no bigger than your standard pool ball, Craighill's Venn Desk Weight delivers palpable heft and some genuine surprises. At its heart are three identical pieces of die-cast stainless steel, which coalesce at six key junctures. Behold the satin-finished exterior—which will develop a unique patina over time—and then open the weight to reveal its aperture-like mechanism. A brass-finish display stand is included with purchase.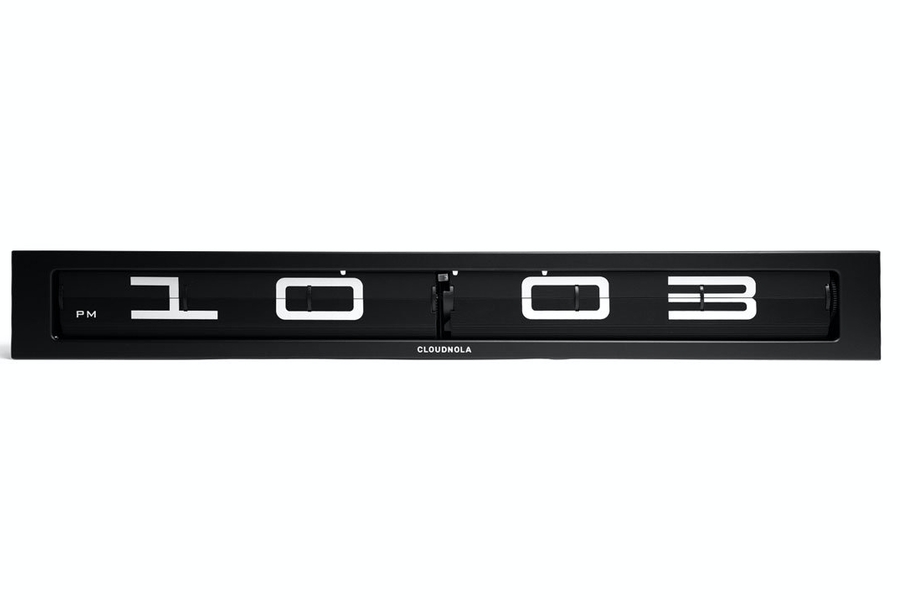 Cloudnola Timeline Clock
A masterpiece of minimalism, the Cloudnola Timeline Clock is guaranteed to turn heads no matter where you place it. Featuring a crunched height and extended width, it expands (and contracts) upon the flip-clock concept by way of mid-century influence and modern ingenuity. We simply can't get enough of the retro-futuristic vibes this product brings our way.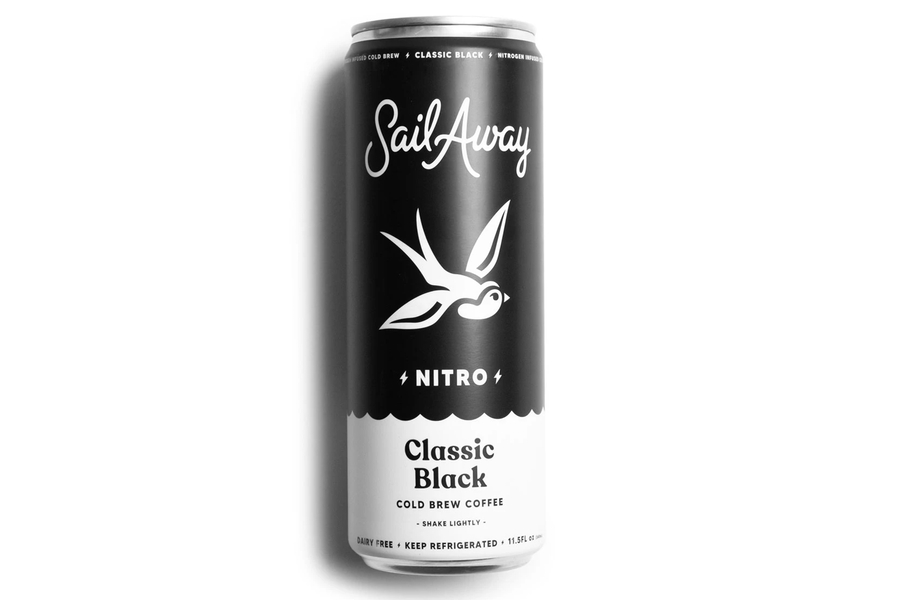 Sail Away Nitro Cold Brew
Infused with nitrogen, this delicious Cold Brew offers the kind of rich and creamy texture you'd expect to find in a classic Guinness. In lieu of alcohol, it delivers the caffeine jolt you crave. That's not to mention the taste, which is naturally sweet and chocolatey and also 60 per cent less acidic than the average hot brew. Choose between Classic Black or Touch of Sweet and pick up a whole case while you're at it.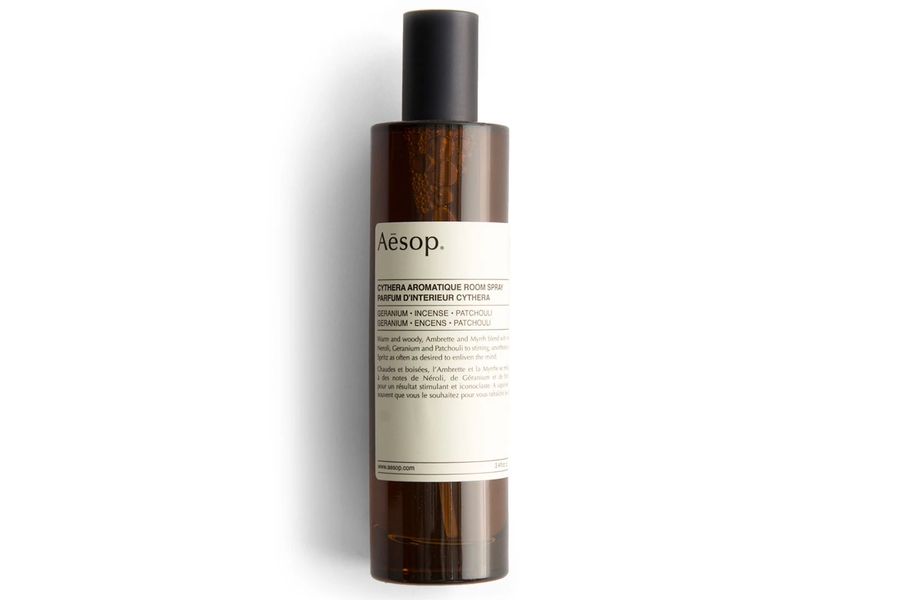 Aesop Cythera Aromatique Room Spray
If you work or live with others, you know that a pleasant aromatic atmosphere can go a long way. Enter acclaimed skincare brand Aesop and their wondrous room spray. Formulated from natural ingredients like geranium, incense, and patchouli, it dispenses long-lasting, warm, and woody notes. All it takes is two or three pumps to fill your surrounding space with olfactory goodness for hours on end. Heck, we're going to add this one to our cart right now and then hand it off to Hank in accounting. What, too obvious?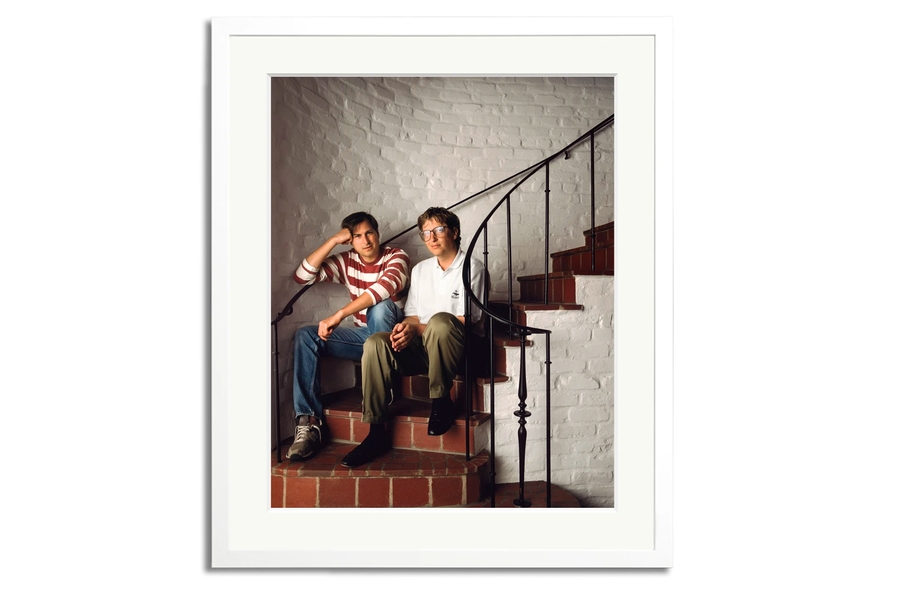 Steve Jobs & Bill Gates Framed Print
Love them or hate them, tech titans Steve Jobs and Bill Gates continue to serve as two vital sources of inspiration. They were famously fierce competitors by 1991, which is when they posed for this iconic photo in Jobs' home. Fortune Magazine photographer George Lange said the two figures were discreetly trash-talking while simultaneously smiling for the camera and we wouldn't have it any other way. Limited to 495 units and printed to order on Fuji crystal archive paper, the print is numbered, certified, and presented in a handmade wooden frame of either white or black. May it bring out the crazy genius lurking inside you.
You'll also like:
Uncrate Supply #5 – New Threads
Uncrate Supply #2 – Live Well
Uncrate Supply #4 – Tech Heads