14 Uses for a Pocket Knife That Will Change Your Life
In Partnership with Deejo
As simple as it is useful, the trusty pocket knife has been around since the days of the early Iron Age (if not earlier). That's some serious history you're drawing from every time you take one out. Of course, your modern-day EDC is far sleeker than the rudimentary tools of your ancestors, presuming you stick with a quality brand.
Speaking of quality, meet Deejo. With ample customisation options and a variety of "tattoos" (i.e. blade illustrations), the brand continues to reinvent the pocket knife one signature design at a time to be an everyday accessory to fit each and every lifestyle. Choose between different weights, finishes, materials, and tattoos, and don't forget to add an engraving for the extra special touch.
Brands like Deejo might prove how far we've come and yet the pocket knife itself remains close to its functional roots. What was once a sharp tool remains a sharp tool and a versatile one at that. So versatile is the modern pocket knife, in fact, that there's a good chance you're not using the one you own to its fullest potential.
That all changes today. Step one is hitting up Deejo to customise your pocket knife and thereby give it a signature aesthetic to fit your own personal style. Step two is falling in love with its unique details and high-grade materials. Step three is putting that EDC to work. Here are 14 game-changing ways to use your new pocket knife.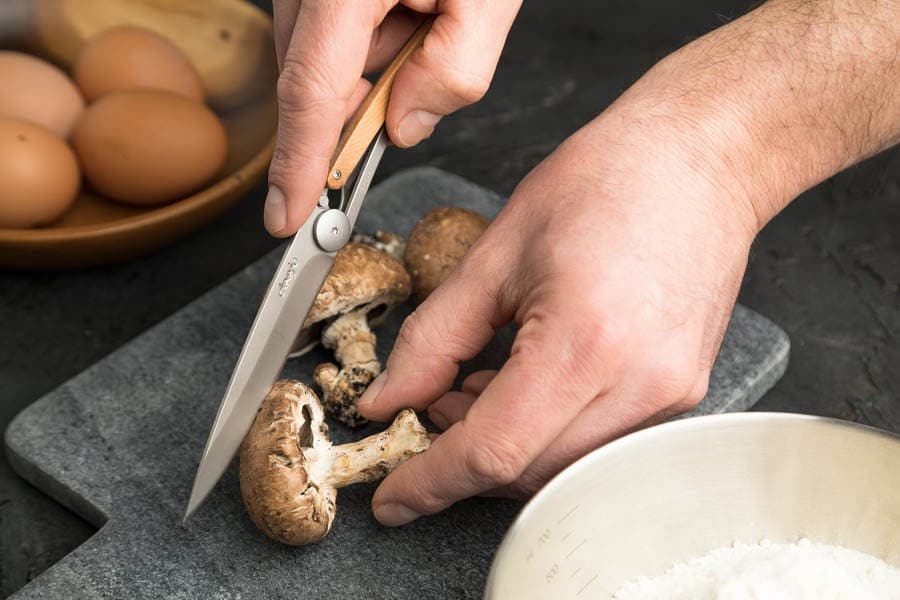 1. Slice Fruit & Veggies
If you want to conjure the timeless utility of a pocket knife, use one to slice a piece of fruit. With each graceful motion, you're drawing a direct line between yourself and some rugged ancestor. A simple act perhaps, but one that will invariably draw envious eyeballs by way of its sheer coolness.
2. Make Kindling
While we're on the subject of historic uses for a pocket knife, break down twigs and branches to make kindling on your next wilderness trip. That campfire will spring to life and your mates will have you to thank for it.
3. Open Packages
Here's a modern way to use a pocket knife that no one would argue with. As soon as the next package from Amazon arrives, grab your EDC and get to work. This is the unboxing experience done right…and efficiently.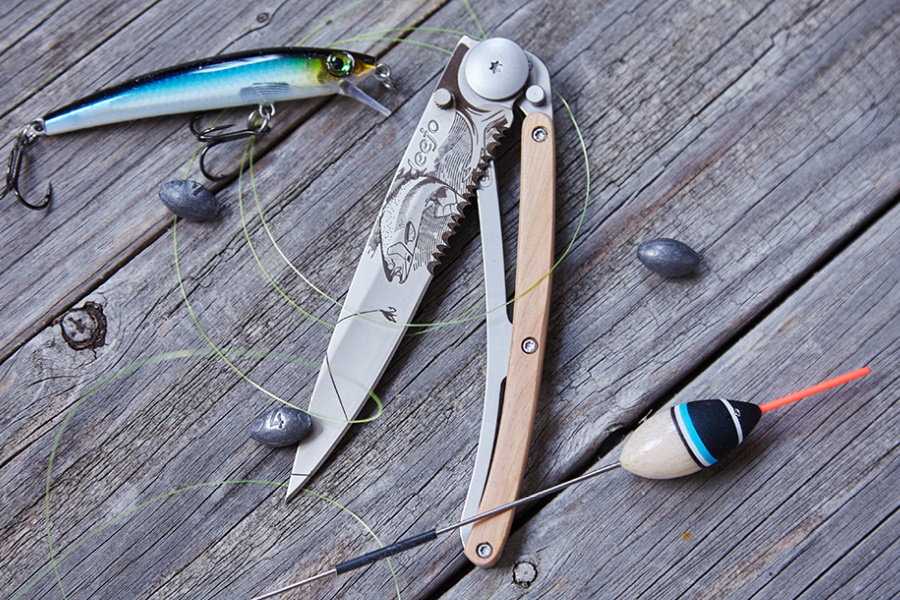 4. Go Fish
Here's yet another use for a pocket knife that calls upon the EDC's pure sense of history and timelessness. Not only can you use the blade to cut through fishing wire or slice up your bait, but you can then use it again to gut and filet each fish. It's no wonder that every true fisherman has one!
5. Open Cans
As a substitute for a can opener, your pocket knife will come in handy. Be sure to keep that blade sharp and then sharpen it again afterward, since the process can lead to dulling. If we're talking cans of beer, your pocket knife is good for cracking a hole in each side, allowing you to shotgun the brewski like the unhinged party animal you are. Wait a second…did we just casually mention the best use for a pocket knife ever?
6. Remove Staples
While not as fun as shotgunning beers, removing staples is a mere fact of life. The reasons for removal may vary, but the method remains the same: your trusty pocket knife. Damn right.
7. Make Drainage Holes
From potted plants to bags of wet fruit, some situations call for a little drainage. Enter your pocket knife and its pointy blade. Get poking.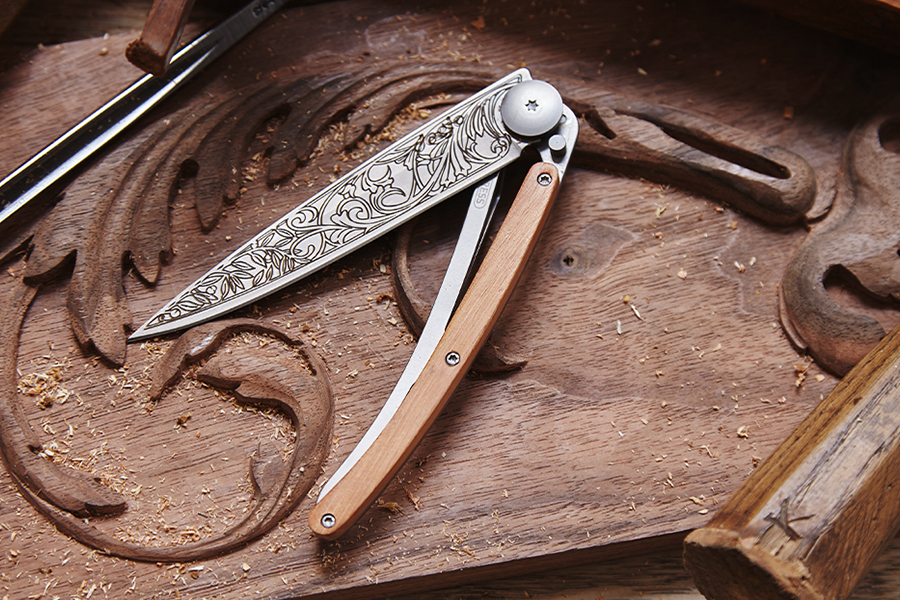 8. Carve Something
Bring out your inner artisan using just the power of a high-quality pocket knife. With the right amount of skill, you can carve a functional object or an artistic sculpture or both at the same time. Magnifico!
9. Cut Loose Threads
For some people, cutting loose threads from your clothing might seem like a minor way to use a pocket knife. For other people, this is a bona fide Eureka moment. It all boils down to how irritated you get by those pesky loose threads, which only get worse when you pull on them by hand. File us under "very freaking irritated."
10. Strip Wire
You don't have to be a certified electrician to master the art of stripping wire, which proves fundamental to the flow of electricity. If you don't have a proper stripping tool, then your pocket knife will suffice. Proceed with caution, naturally.
11. Open a Wine Bottle
In lieu of a corkscrew, your pocket knife can do the job. The process isn't easy and nor is it fun (you should watch a video or two before giving it a go), but it sure beats the alternative of being stuck without wine.
12. Prune Your Plants
In terms of both health and appearance, a properly pruned plant is a better plant. Whether you're inside the house or out in the garden, use your pocket knife as a quick-acting pruner on the smaller plants.
13. Spread Toppings
When there's not a butter knife in sight, your pocket knife can be used to spread cream cheese on a bagel or butter on toast. Remember to clean it afterwards.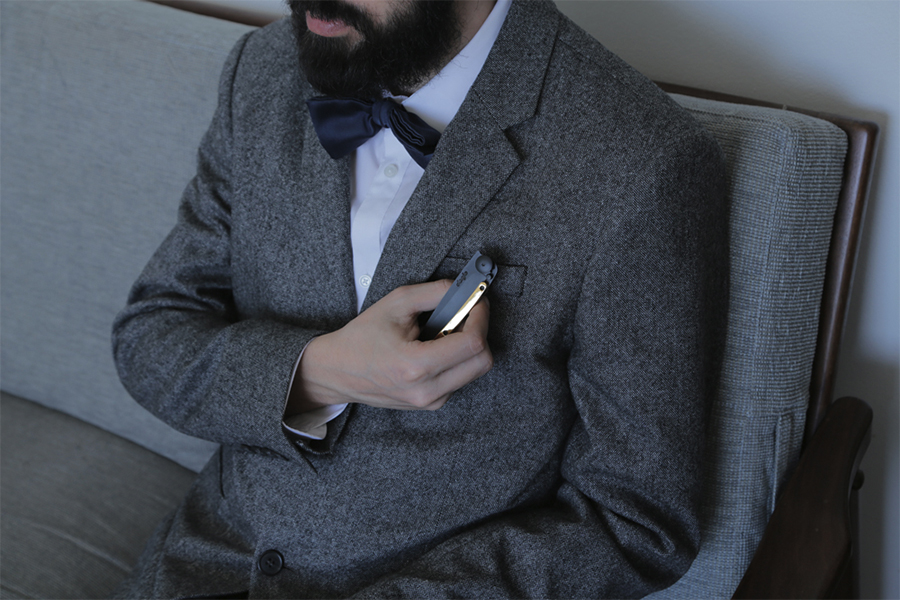 14. Look Cool
It might sound a little antiquated, but there's just something innately cool about a man with a well-designed pocket knife. That's especially true when you're rolling with a Deejo knife, which dials up every metric. Between the premium materials and customised illustrations, these knives are essentially works of art in EDC form. You'll be turning heads every time you take one out and looking that much cooler as a result. Whether you carry it with you in your jeans or slide it in your suit pocket, adding a sleek pocket-knife to your lifestyle will soon have you asking "How did I ever live without it?"
General FAQ
What can a pocket knife be used for?
There's no shortage of clever ways to use your pocket knife. That includes slicing fruit, cutting loose threads, making kindling, opening packages, gutting fish, stripping electrical wire, opening beer bottles, and so much more.
What is a good pocket knife to carry?
One of the best pocket knife brands you can find is Deejo, which delivers high-grade materials, unique designs, and a host of customisable features.
Is it ok to carry a pocket knife?
In most places around the world, it's legal to carry a pocket knife in a public space with occasional restrictions. Remember: pocket knives are tools and not weapons and should be treated as such.