'One-of-a-Kind' Victorinox Swiss Champ Damast Reinvents an Icon
The Swiss Army Knife from Victorinox isn't just for Boy Scouts anymore. The Champ XXL Swiss Army Knife was released earlier this year in classic red, and while this 29 tool multi-knife may look like the blade you see around campfires, it's decidedly a much more upscale version. Now Victorinox is taking the blade one step further, adding Damast steel to one of the blades and mimicking the look on the scales.
You'll also like:
This Personalised Pocket Knife is the Gift We've Always Wanted
Deejo's Carbon Fibre Serrated Knife Gets Tactical
14 Uses for a Pocket Knife That Will Change Your Life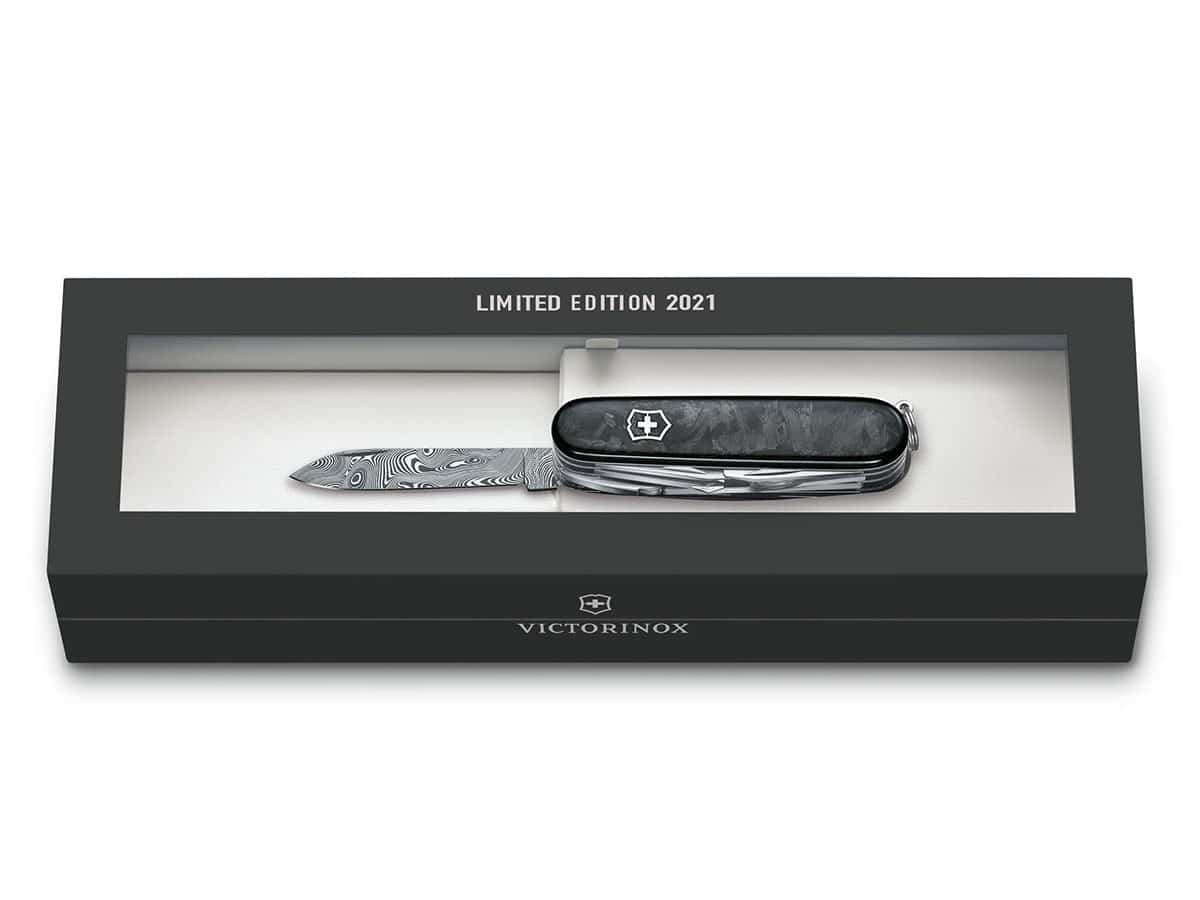 The large blade of the Champ in the new Damast Limited Edition features the "Bjorkman's Twist" pattern Damast (the term Victorinox uses to describe their high-strength Damascus steel). The blade has wavy patterns that are unique for each knife, so you can rest assured that no one else will have a blade that looks just like yours.
Those wavy patterns match up well with the patterns in the scales, which for this knife are made of forged carbon instead of the traditional red plastic. The Damast edition still features all 29 tools, ranging from the large and small blades through multiple screwdrivers, bottle and can openers, a wood saw, a multipurpose hook, two rulers, a nail file, a metal saw, a metal file, a magnifying glass, a chisel, and a corkscrew. The knife measures just 1.3 inches closed (open, the knife measures 3.6 inches) and weighs a slim 6.5 ounces, making it an easy addition to your everyday carry routine.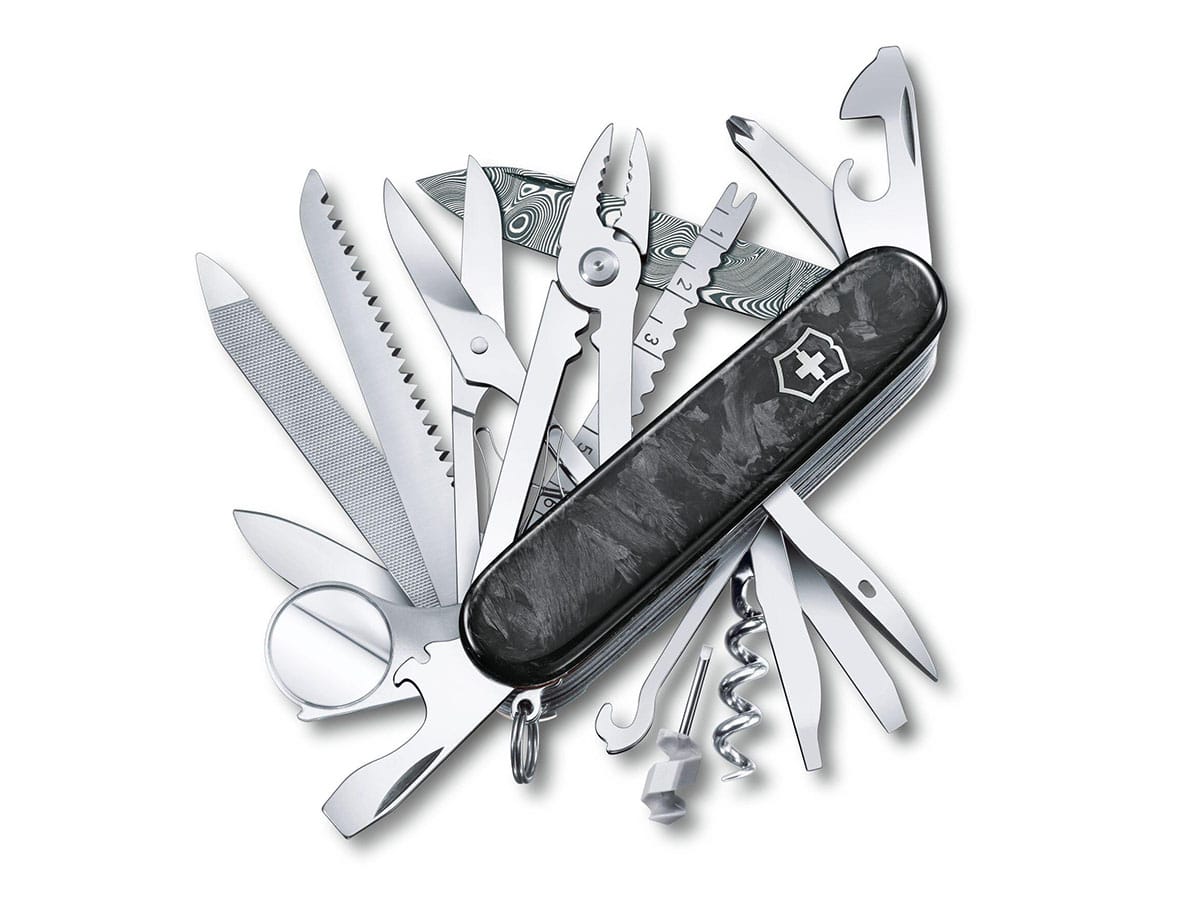 This handcrafted blade is a limited release with just 6,000 individually serialized examples being made and sold worldwide. The knife comes in a special presentation box and is priced at $400. That may seem like a big price for a knife that is nearly ubiquitous, but this isn't the kind of Swiss Army Knife that's meant for a Boy Scout Jamboree. This blade has the sophistication to fit in at a Board Meeting, and it's the perfect size to be your favourite everyday carry.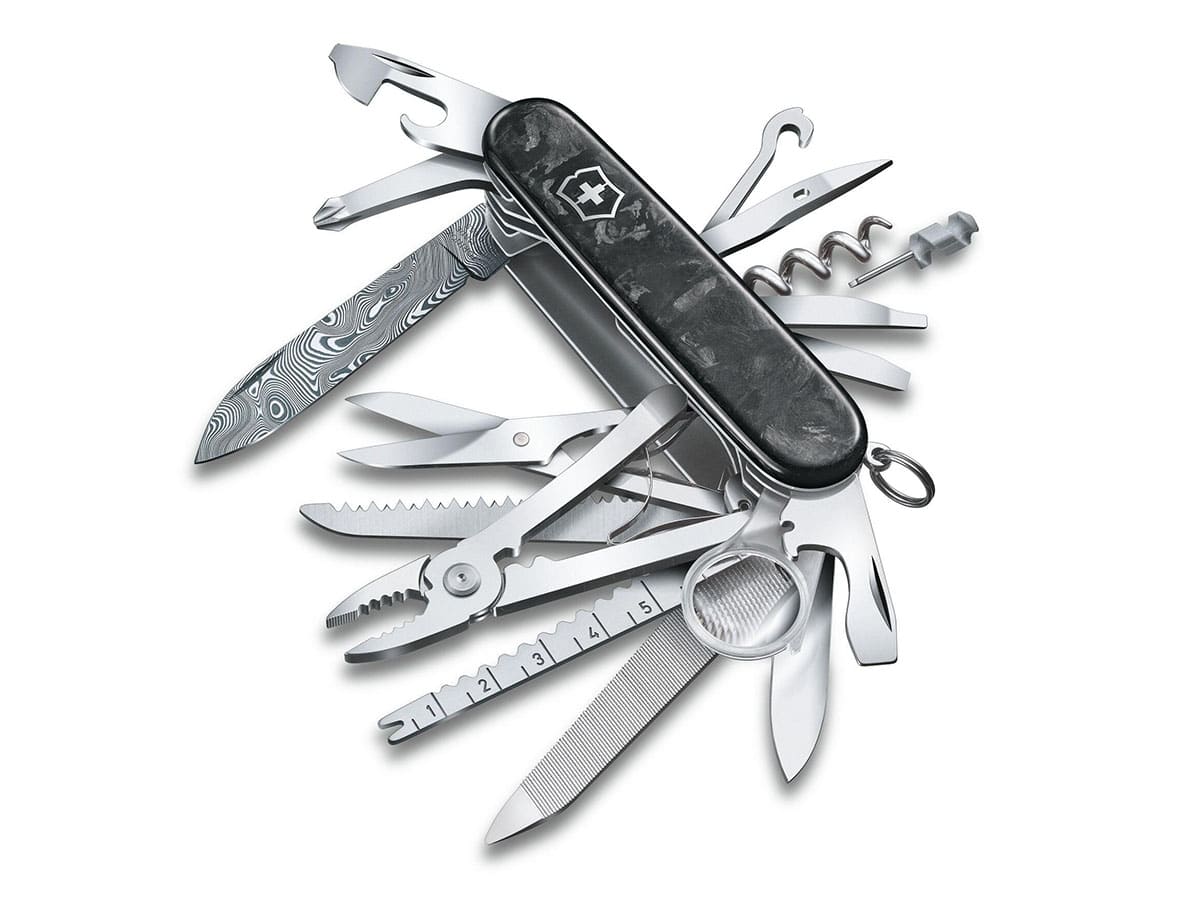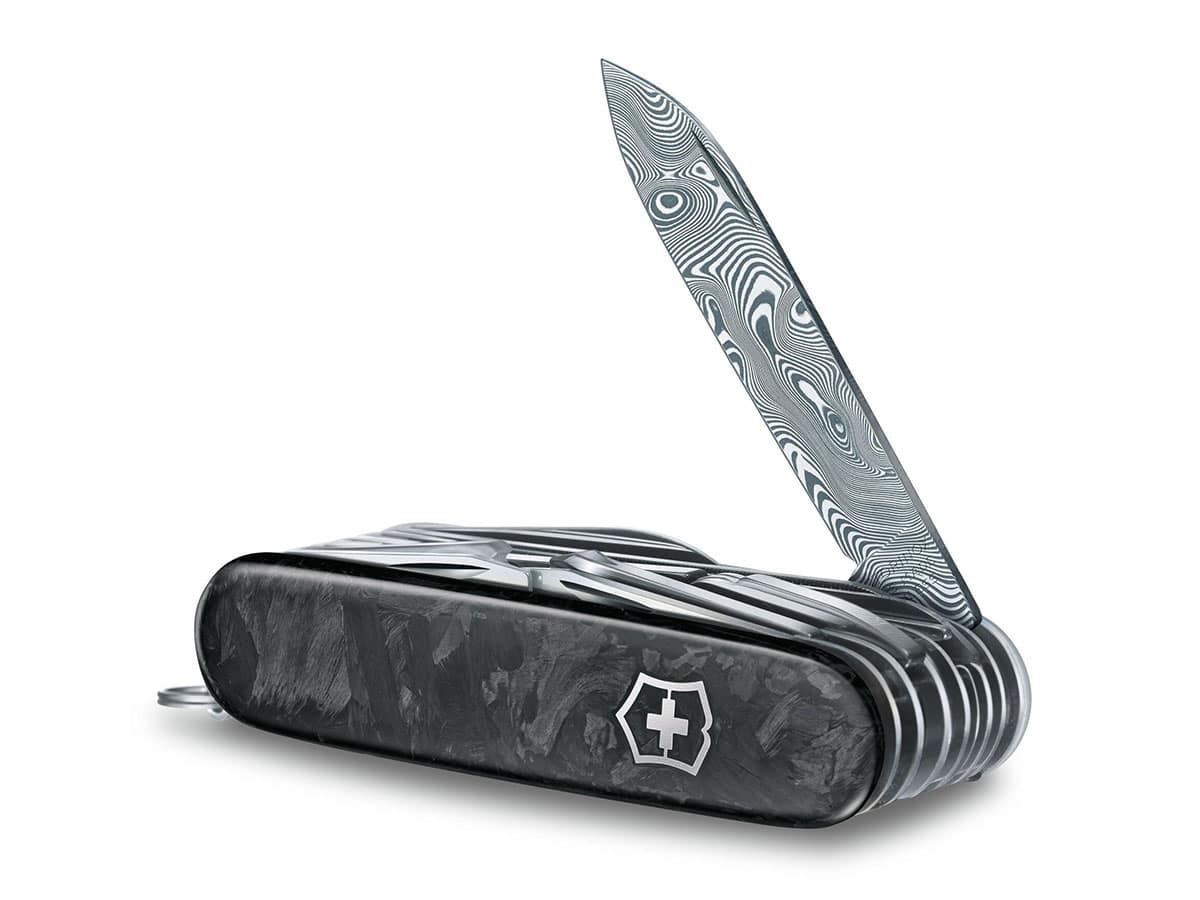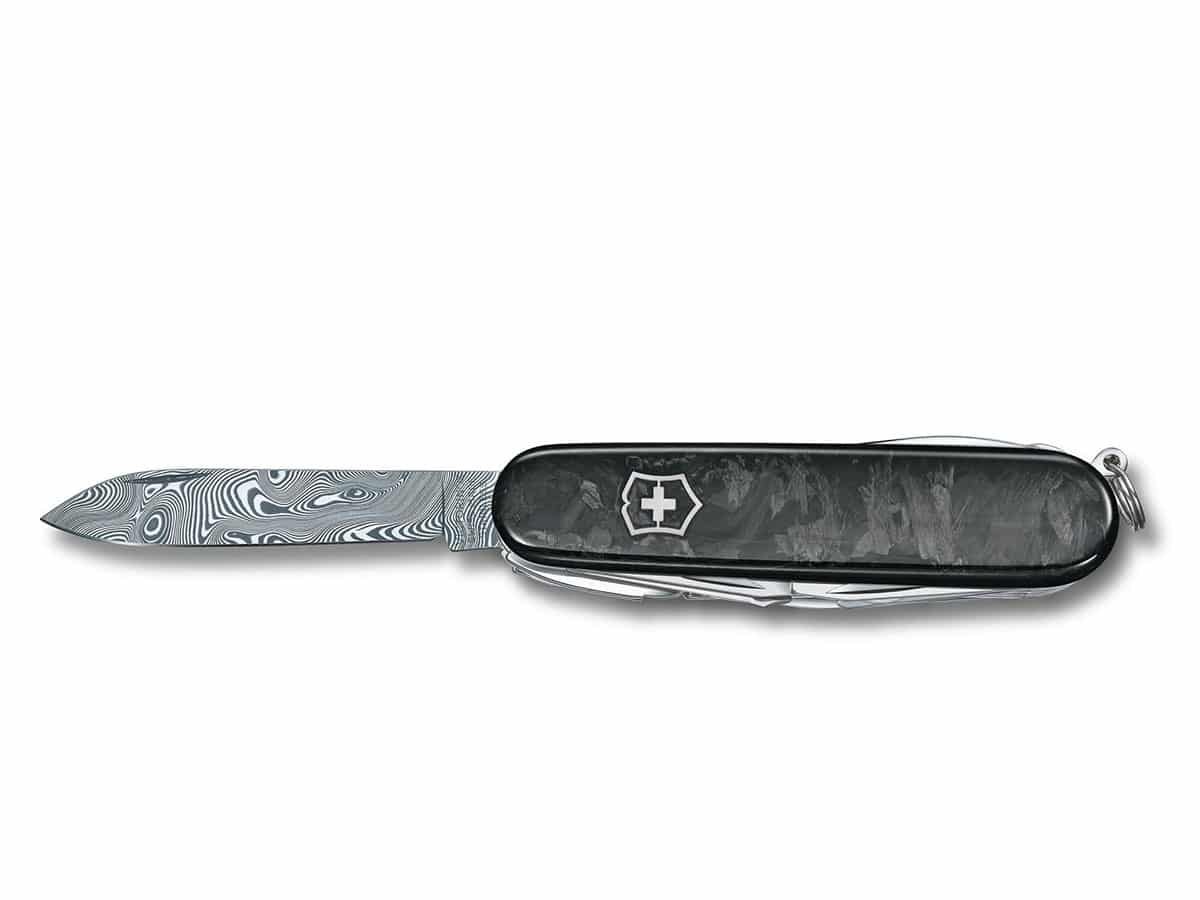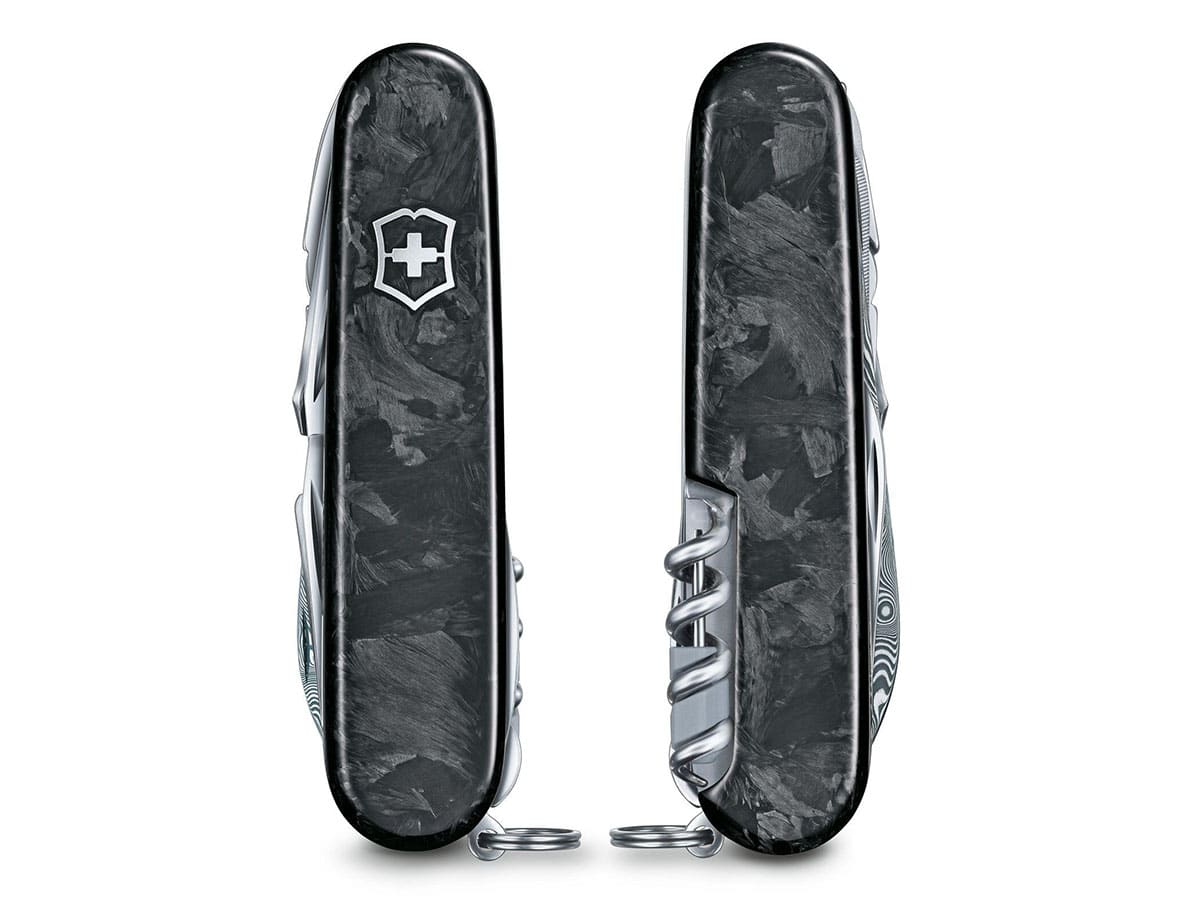 You'll also like:
This Personalised Pocket Knife is the Gift We've Always Wanted
Deejo's Carbon Fibre Serrated Knife Gets Tactical
14 Uses for a Pocket Knife That Will Change Your Life