WESN's Legendary Microblade is Back and Better Than Ever
In Partnership with WESN
Calling all outdoor lovers and EDC enthusiasts! Detroit-based knife-maker WESN has just released the second generation of their flagship product: the iconic Microblade. Despite the high-quality build of its predecessor, the new iteration manages to squeeze in some choice upgrades. Chief amongst them is a high carbon, high chromium D2 tool-grade stainless steel blade, and ceramic roller bearings for even smoother operation. It all comes packed into a premium grade 5 titanium body and then backed by a lifetime warranty. Give this thing your worst before passing it on to future generations so they can do the same.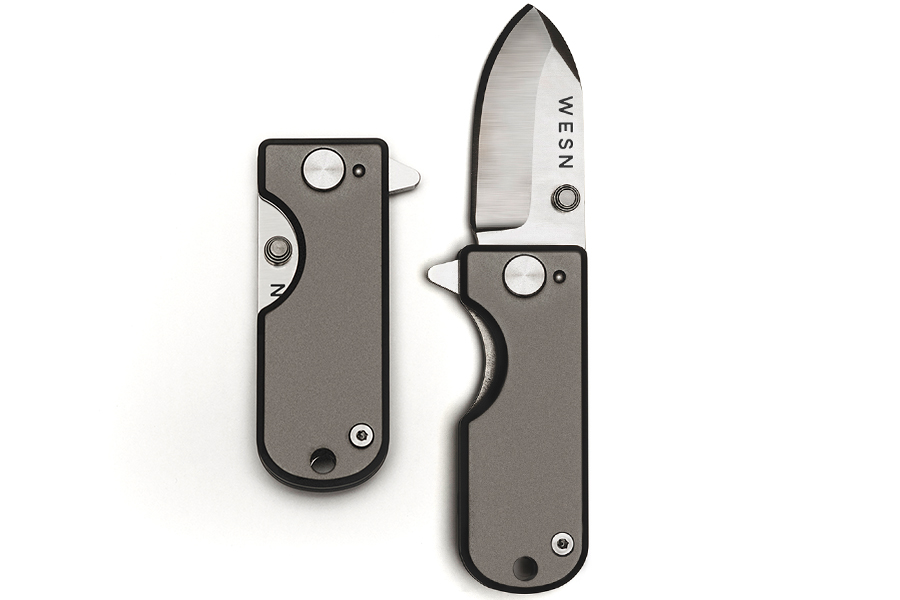 A boutique knife maker of considerable regard, WESN crafts every product to the highest possible standards. Their original and best-selling Microblade was certainly no exception. Measuring in at just 3.75″, it weighed a mere 1 oz (1 freaking oz) and looked no bigger than your average house key. Small perhaps, but the EDC was downright massive in performance. Punching well above its weight class, the stainless steel blade could splice, notch, cut, and peel without losing its brilliant sharpness.
With its new D2 stainless steel blade and ceramic roller bearings, Microblade 2.0 is now harder, tougher, and more fluid than ever before. It's also just as compact and lightweight as its distinguished predecessor. Activate the blade at the touch of a button and behold its opening action, which is smooth as butter. Featuring improved abrasion-resistance, that blade will retain a sharp edge after all sorts of use. Similarly tough and sturdy is the tight body of grade 5 titanium. Additional features include a keychain hole and pocket-clip, enabling easy carry.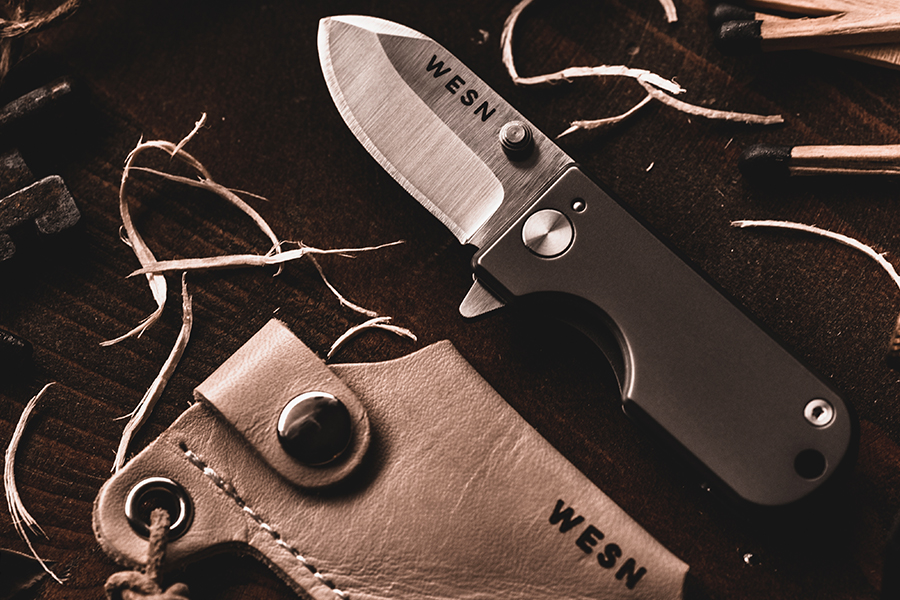 The new Microblade 2.0 is available in a modest variety of sleek colours, including Black, Titanium, and OD Green. Each purchase is backed by an extended 60-day return and also a lifetime warranty. Clearly, the brand stands behind this exceptional product and with good reason, as these materials are top of the line. Attach it to your keychain or clip it onto your pocket as you take to the outdoors with efficiency and style. This is everything we love about modern EDC and we're far from alone, hence the product's enormous fanbase. Anything else will seem impractical by comparison.