What Do You Know About Prostate Orgasms and How to Achieve Them?
Men are always looking for the next source of great pleasure and it turns out they've been sitting on one this whole time…literally. You may have dabbled with anal play with your partner, but did you know men can have even more powerful orgasms because of their prostate which is the G-spot equivalent.
Whether you're curious about anal play or already hooked, MysteryVibe's Crescendo is the product for you. The world's first vibrator designed to mimic your fingers, it packs six individual motors within a sleek and flexible frame. It can activate erogenous zones like never before and deliver explosive sensations inside you. And did we mention it's app-compatible, allowing someone else to control the action if you or they so desire? Buy one now and you'll get $50 off the retail price.
While fun and rewarding, anal play is also novel terrain for a number of sexual explorers. Let's cover some basics before circling back to the mighty Crescendo, your P-spot stimulator of choice.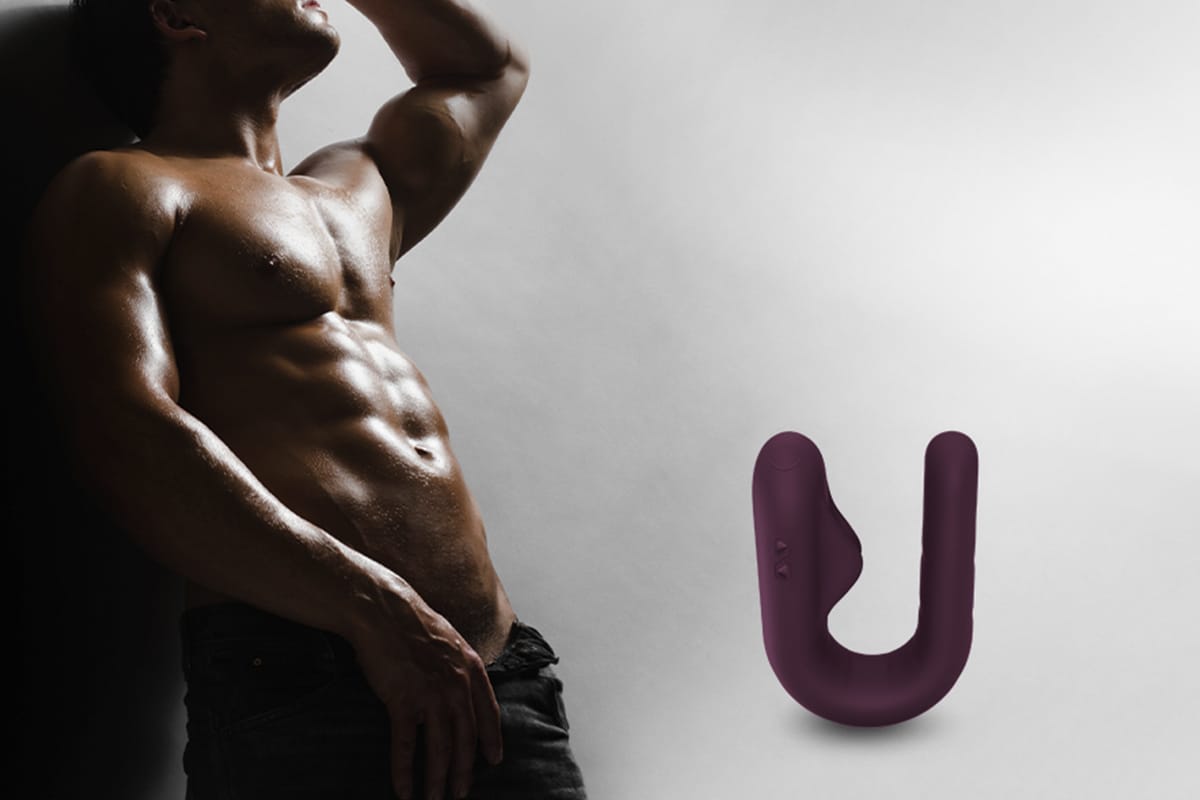 What is the Male Prostate?
The prostate is a gland that produces some of the fluid to help carry sperm during ejaculation. About the size of a walnut, it surrounds the urethra—i.e. the tube that passes urine through the body—and holds court in front of the rectum, between the bladder and penis. Being covered in nerve endings, the prostate delivers good to downright ecstatic sensations when massaged or stimulated.
What are Prostate Orgasms?
When the prostate gland is properly stimulated or massaged (or "milked"), it can produce a distinct type of orgasm along with prostatic fluid. This type of orgasm is often more intense than traditional penile orgasms, and easier to recover from, allowing for multiple orgasms.
A man can also have a prostate orgasm and penile orgasm at the same time or in quick succession, which is the most intense sensation of them all! According to recent studies, 33% of men report stronger and longer orgasms when incorporating prostate massage.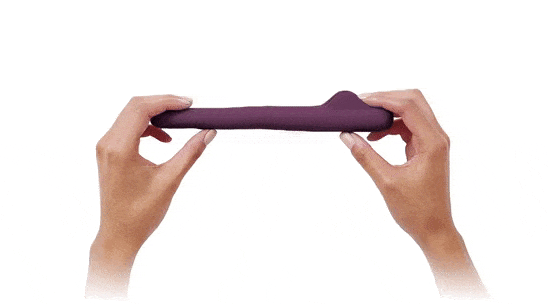 How Do You Stimulate the Prostate?
Due to its accessible location, the prostate is basically always within reach. Here are some popular stimulation methods:
1. Fingers
Using your fingers (or someone else's, with consent) to massage the prostate is a tradition as old as time. Make sure the finger or fingers are well lubricated before taking the dive. Be gentle as you locate the prostate, which is softer and fleshier than the surrounding organs.
2. Anal Sex
With its tube-like shape, the penis makes for a natural prostate stimulator. Of course, a little expert motion and control is still required. And before you say "but I'm not gay or bisexual," we have one word: strap-on.
3. MysteryVibe Crescendo
Ergonomic by design and effortlessly adjustable, Crescendo naturally mimics the motion of your fingers. This is the perfect product for beginners and experts alike, as it kicks open the door to all kinds of possibilities. Whether alone or with a partner, you'll stimulate your P-spot like never before.
Here are just a few reasons why Crescendo is the best of its kind:
A uniquely bendable design allows you to precisely target erogenous zones, finding the shape that works best for you each time.
Six individual and programmable motors deliver vibrations to every inch of Crescendo, thereby unlocking orgasm intensities and erogenous zones that you didn't know existed.
The vibrator's slim body makes it comfortable for those just starting to explore anal play.
Smartphone compatibility allows you to create unique vibration patterns, remotely control the vibrator yourself, or hand the control over to someone else (up to 30 feet away).
Crescendo's sealed silicone skin is 100% waterproof and totally body-safe for shower, bath, and double-ended play.
Qi-induction wireless charging means you can use this product anywhere (within reason).
As if its bevy of built-in features weren't enough, Crescendo happens to look quite sleek and modern. This is your gateway into anal play, gentlemen, and it's currently available for $50 off. Prepare to go where numerous men have gone before, most of them coming back with massive smiles splashed across their glowing faces. That's the power of the iconic P-spot. Now is the time to find yours.