What Does Your Knife Say About Your Personality?
In Partnership with Deejo
Mankind features a wildly diverse range of personalities and the knife industry follows suit. That's given way to a host of different knives, each type of which says something about its user. Handy individuals carry multitools while edgy tech-heads prefer spring-assisted lock-blades of titanium or carbon steel. Self-styled survivalists may opt for something as formidable as a big bowie knife or as functional as a Swiss army knife. Then we have those who truly prefer to express their respective personalities through their accessories and EDC. When it's time to choose a pocket knife, they go with Deejo.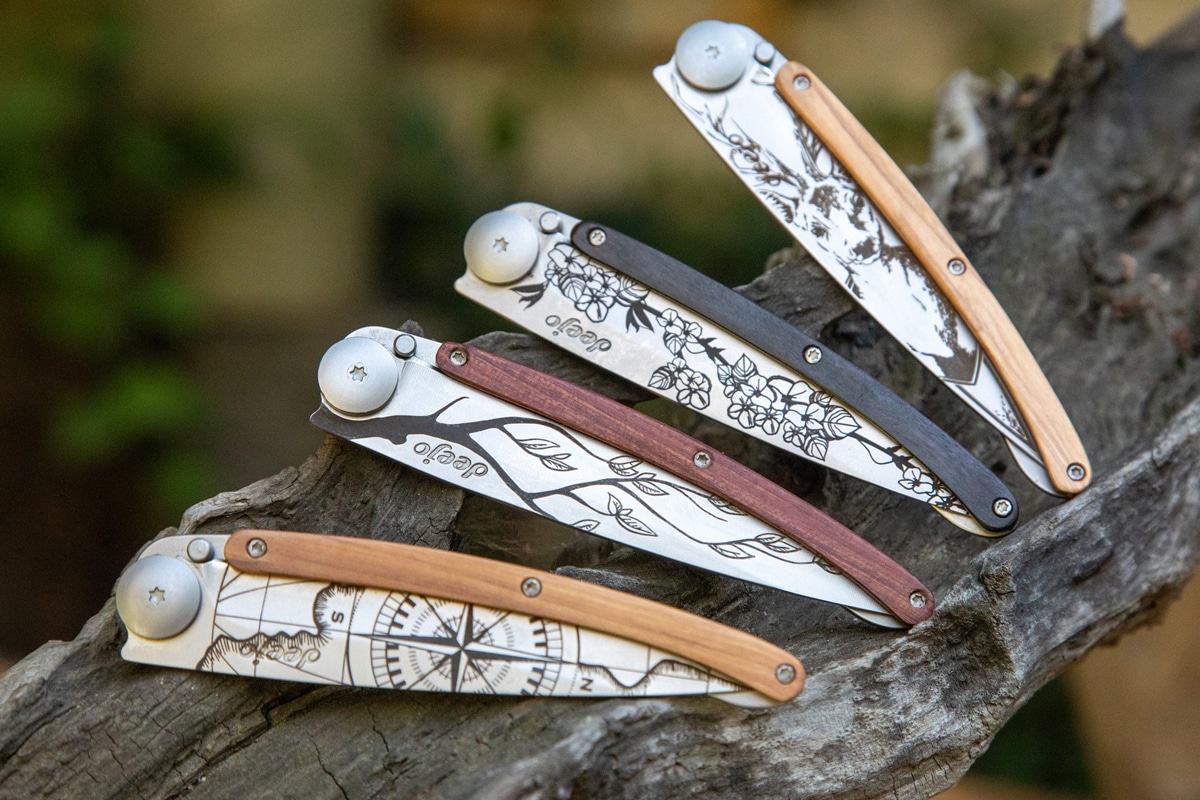 Why Deejo? Because this lifestyle brand allows you to customise and tattoo your own pocket knife by way of their online platform, better known as MyDeejo. Not only crafted to the highest standards, each customised knife is as unique as its very owner. Notice we called Deejo a "lifestyle" brand and that's because they know your EDC is an extension of your individuality. As a gift for yourself or someone else, these tailor-made knives go well beyond mere utility to reflect one's tastes, moods, and styles. One could even argue that they distinguish you as an individual in the first place.
Customising your own knife is as simple as hitting up the MyDeejo platform. Thus begins the beautifully streamlined process of browsing between various features, each of which will say something about you. Virtually everything is up for grabs and the possibilities are accordingly vast. Choose between different weights for different usage, three unique finishes (mirror, titanium, or black titanium), handle variety (wood essence, carbon fibre, naked), and over 60 blade illustrations. You can even add an engravement and thereby infuse this high-quality pocket knife with all the more distinction.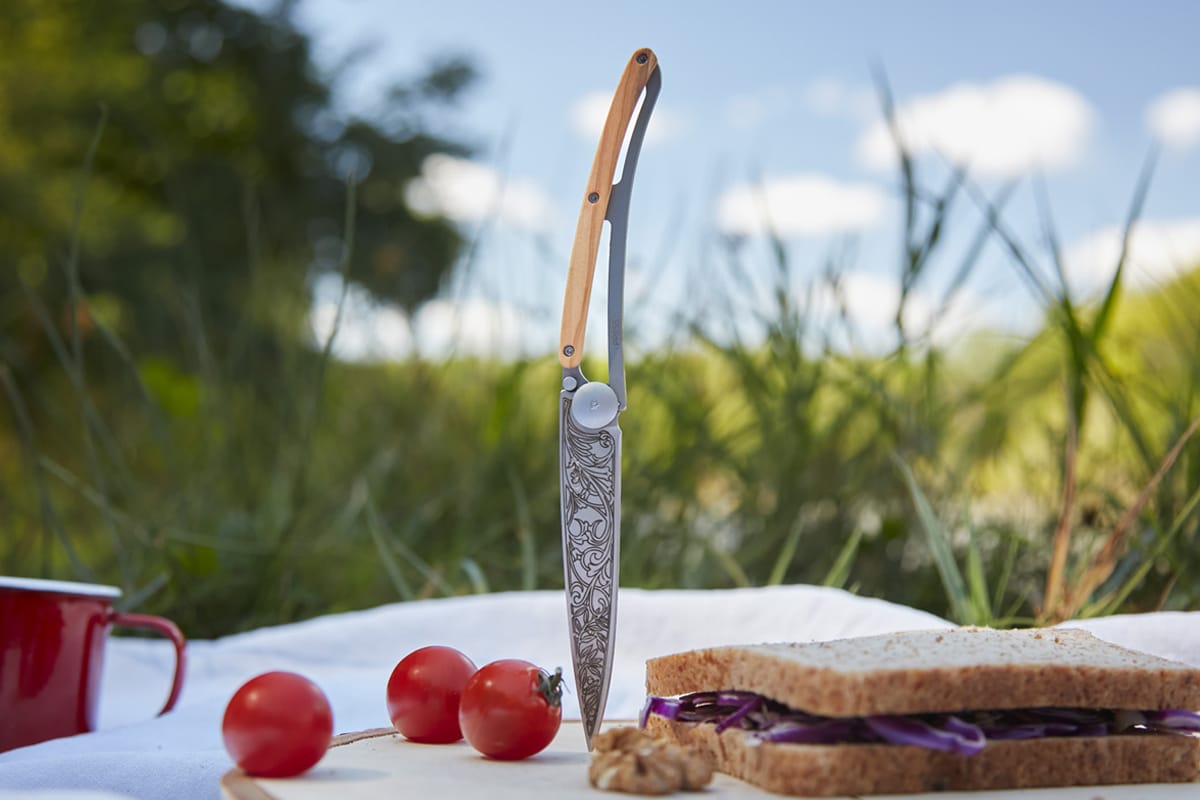 By custom-creating your own Deejo, you end up with so much more than an everyday pocket knife. While still outwardly functional, the EDC also endures as both a stylish accessory and antique heirloom. Every time you put it on display, you're expressing yourself in the process. That puts it right up there with say a brilliant timepiece or signature garment, which likewise make bold statements about your personality and taste. True individuals would accept nothing less.
With thousands of possibilities at one's disposal, there's a Deejo knife for everyone. Whether you're an adventurer, bookworm, tech-head, fitness freak, or combination of various personality types, you'll be able to cultivate an adjoining aesthetic. This EDC also makes for the perfect gift and retains sentimental value over time, especially when you add an engraving.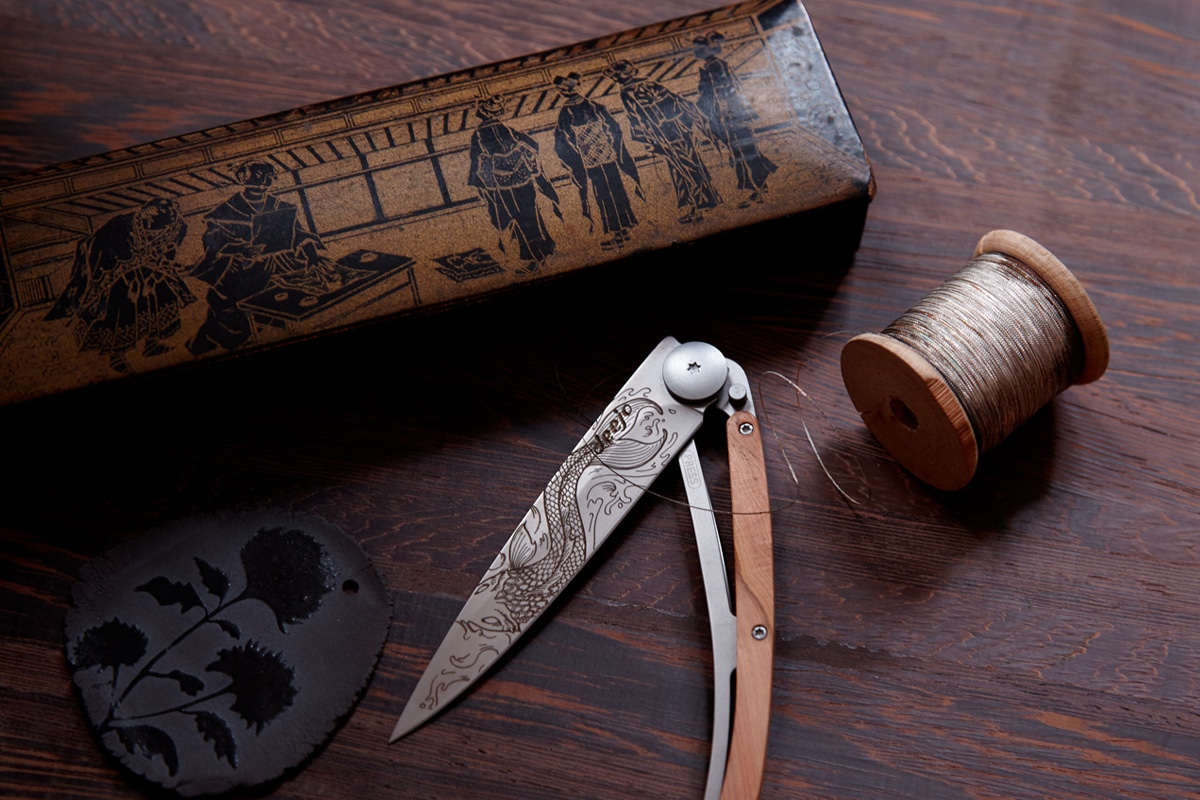 Personalities range and so too do pocket knives. And yet Deejo remains the one pocket knife that truly speaks to your individual personality or someone else's. After all, you created it.