What Man of Many Readers Bought in November 2019
Here at Man of Many, we're always throwing new and exciting lifestyle products you're way, but which ones are you buying the most? We crunched the numbers to find out and then deliver you the results. On the following list, you'll find leather wallets, a killer smartphone, watches, apparel, and more. If you weren't one of the readers who bought something the first time around, now's your chance to make up for it!
iPhone 11 Pro
Should you be even slightly interested in Apple iPhones, there's probably nothing we can tell you about the 11 Pro (or 11 Pro Max) that you don't already know. It's sleek, modern, powerful, and high-performing…and that's before we even get to the state-of-the-art camera setup. Choose amongst two sizes and a modest spread of colours and start rolling in style.
Harber London Card Wallet With RFID Protection
Our readers know quality when they see it, which is why they snagged this slim leather wallet from Harber London. Handmade in Spain using full-grain cowhide leather, it hosts RFID protection, magnetic closure, and a convenient pull tab for card access. Classic!
Montblanc Meisterstuck Sfumato Brown Leather Bi-Fold Wallet
Speaking of quality leather wallets, this one from Montblanc is a certifiable stunner. Crafted from brown sfumato French full-grain leather, it features a palladium-coated brand emblem on the front. Slim and handsome by design, it's guaranteed to turn heads every time you whip it out. A meisterstuck (i.e. masterpiece) indeed.
Nordgreen Philosopher
Designed by Jakob Wagner, each Nordgreen watch uses minimalist details to make epic statements. The Philosopher is naturally no exception. An asymmetric second hand appears to slice through time while the conical-shaped case generates a gravitational effect. Get the piece with an interchangeable black leather strap and at an unbeatable price, and don't forget to tell them we sent you.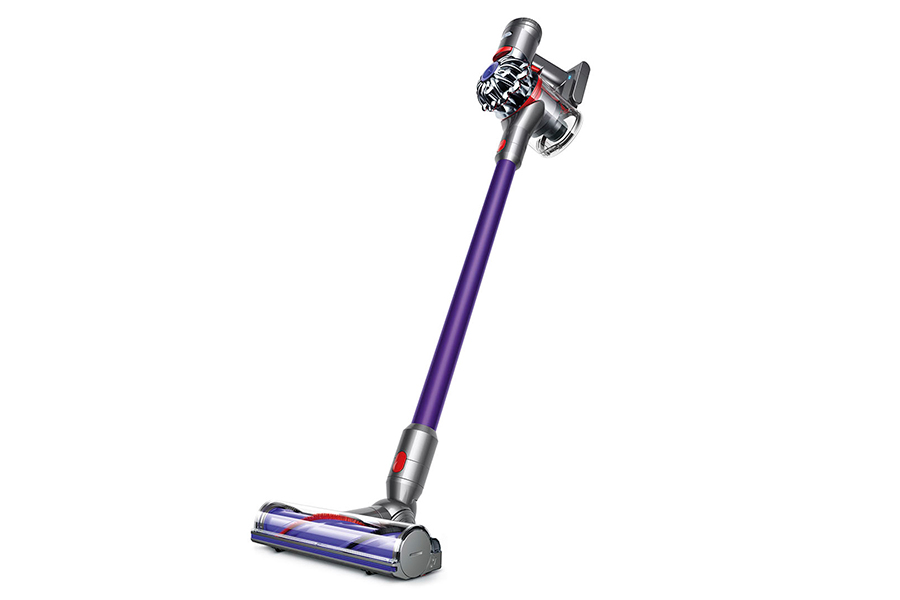 Dyson V7 Animal Cordless Handstick Vacuum Cleaner
It's 2019 and that means more men are vacuuming than ever before, and with good reason. Thankfully, Dyson has just the vacuum cleaner for you. Cord-free, hassle-free, supremely powerful, and equipped with 2-tier radial cyclone technology, this thing is an animal, hence the name. Prepare to leave no dirt or debris unsucked.
Greats The Royale
Available in a variety of colours, The Royale men's sneaker has modern minimalism down to both a science and an art form. Each pair is handcrafted in Italy using premium leather inside and out. In fact, the interior leather lining is so soft that socks are optional. Throw in OrthoLite insoles for extra cushioning along with 100% waxed-cotton laces and you get the best in style, breathability, quality, and comfort. It's no wonder our readers were all over these!
Everlane The Chore Jacket
Made of durable cotton twill, The Chore Jacket culls from a workwear influence while striking its everyday accord. Between its streamlined silhouette and four pockets, the affordable jacket covers all the basics in steadfast style. Throw it on and go pretty much anywhere.
Away Travel The Carry-On
Resilient on the outside and organised within, Away's Carry-On will last a lifetime and fit in the overhead bin on most major airlines. Open the polycarbonate shell to discover two separate compartments (one for clothing and one for toiletries), along with a water-resistant laundry bag. Thanks to a removable battery, the luggage can also charge your phone up to 5 times. The brand is calling this the perfect carry-on and they're not wrong.
Bellroy Phone Case 3 Card
Designed to fit an iPhone 11 Pro, Bellroy's new phone case features an integrated section for up to 3 cards, a SIM card slot, and magnetic closure. It's constructed from environmentally-certified leather and a newly engineered flex polymer, with microfiber lining and chamfered edges. When you're average (i.e. boring) phone case simply won't suffice, Bellroy definitely has you covered. We love this brand!
NutriBullet 1200W 12-Piece Blender Set
We're proud to say that at least some of our readers are trying to practice a healthy lifestyle. How do we know? Because they picked up the NutriBullet 1200W Blender Set, which turns various superfoods into one delicious and vitamin-rich beverage. Fill it with leafy greens and frozen fruits and use the One Touch smart button for effortless blending. Now chug, savour, and conquer.
You'll also like:
What Man of Many Readers Bought in September 2019
Amazon Finds June 2019 – The Gamer
Amazon Finds July 2019 – The Book Worm