What's Keeping Us Sane This Week – June 6
Image credit Jason Armond/Getty Images
It's been difficult to put into words exactly what has happened in the past week. The senseless violence that has for days headlined our newspapers and television screens is confronting, unrelenting and maddening. But we must not shy away. Too often, we distance ourselves from danger or controversy in an effort to uphold ideals or act polite. But politeness will not break the bonds of oppression.
The discomfort that we feel is not just poignant, but necessary. It brings what we all know exists under the surface to the forefront, where it simply cannot be ignored any longer. Like NBA legend Kareem Abdul-Jabbar once said, 'Racism in America is like dust in the air. It seems invisible – until you let the sun in. Then you see it's everywhere. As long as we keep shining that light, we have a chance of cleaning it'.
But shining that light isn't as easy as it sounds. It takes bravery, sacrifice and a willingness to be torn down. What we can do as a society, is be there to pick up the pieces. What's keeping us sane this week is not drinks, or movies or products, but the unwavering pursuit for a better world.
For all, not just some.
Reflection
Nick Hall – Digital Editor
Like a lot of journalists, when I first started my career, I began in radio, working as a newsreader and production assistant. What was different about my experience was that I didn't begin in a private enterprise. Instead, my introduction to the world of media began at Australia's first Indigenous radio station in a capital city, 989.9FM.
Up until that point, being a white, straight, middle-class male, hadn't exactly offered me a diverse cultural understanding. Sure, I knew that this country was founded on dispossession and cultural appropriation, but did I really know what that meant? Working with 989.9FM and the Brisbane Indigenous Media Association opened my eyes, not only to the systematic inequality that our Aboriginal and Torres Strait Islander friends face, but the need to preserve cultural identity. Before invasion, more than 600 Aboriginal languages were estimated to be in use. Now there are just 145 still spoken in Australia today, 110 of which are considered endangered.
Now, more than ever, we must support people of colour. Go out and listen to Archie Roach, read Toni Morrison, watch Sidney Poitier. But do not get complicit. If you want to show your support, there is a family-friendly virtual protest happening Saturday, June 6, at 2pm ET (4am Sunday AEST). The event is being held by ParentsTogether Action, MomsRising.org, Women's March and the Working Families Party and features music, spoken word, and both child and adult speakers. You can check it out via the link below.
This Video Clearly Explains Why People are Marching, with Stats
Scott Purcell – Co-Founder
To the many people responding to the overwhelming support for the Black Lives Matter movement with an "All Lives Matter", please watch this video. It clearly explains the systemic and pervasive inequities in the criminal justice system in the United States. This is what people are marching against; institutionalised racism and bias. It's unfortunate that we experience much of the same bias here at home in Australia for indigenous peoples. It's important for us to look at the hard truths and encourage our local leaders to make sensible reforms to end this bias based on race alone. Here are some simple things you can do to make a difference.
Code Switch Podcast: "A Decade of Watching Black People Die"
Frank Arthur – Co-Founder
The Code Switch podcast, hosted by journalists of colour, discusses race and includes stories on the racial implications of 'living while black'. The recent murder of George Floyd at the hands of Minneapolis police is a story too familiar. Time and time again black people's lives cut short at the hands of police. The latest episode of the podcast takes a look at how this incident echoes so many tragedies before it.
Something we can all take from this podcast is that racism (surprisingly or unsurprisingly) exists in today's culture and is so entrenched that it can occur in a manner so overt, that the perpetrators can escape not only unpunished but protected from any meaningful repercussions. Racial injustice is woven into the fabric of society, embedded into the foundations and moral architecture of the decision-makers in power.
The cries for change have echoed for a long time now. To this point, these cries have often seemed futile. However, at this particular moment in time, it seems these cries are being heard louder than ever. Despite the devastating reality of the recent event, as grievous and agonising as it was, I'm holding onto the optimism that the death of George Floyd may become the catalyst for real change. This optimism is what's keeping me sane.
It's time for action. It's time for a cultural awakening. It's time to end systemic injustice in the institutions we hold sacred. It's also time for us as individuals to reexamine our own morality, empower ourselves with knowledge and put in the required effort to put this knowledge into practice.
It's Time to Un-Learn Our Bigotry
Denise Barnes – Native Content Manager
Instead of telling you to go and watch a long documentary or read a number of books to educate yourself about racism and injustice, I found this 1-minute video featuring Jane Elliot – an American schoolteacher and anti-racism activist. It's powerful, it's simple and it says it all. Unlearn your bigotry and your ignorance. In the end, there is only one race, and it is the human race.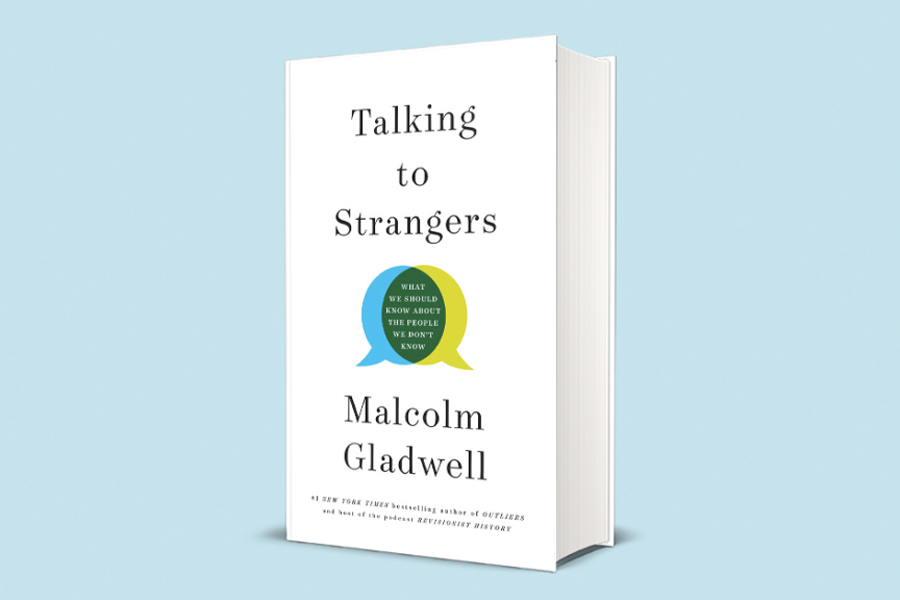 Talking to Strangers by Malcolm Gladwell
Alex de Crespigny – Editorial Assistant
On the 10th of July 2015, Sandra Bland a 28-year-old African-American woman from Naperville, Illinois was pulled over in a 'routine' traffic stop. Three days later, she was found hanged in her cell still in the custody of the police. So, what happened? How does a pretextual traffic stop lead to the suspicious suicide of a young woman?
Unfortunately, it's an all too familiar story. With local news flooded with footage of America's protests, it's important to realise that there's more to institutional racism than just historical prejudices or the failures of governments. In Talking to Strangers, Malcolm Gladwell breaks down this event – amongst a plethora of other peculiar encounters – to illustrate how inadequately prepared we are when we talk to strangers and how this invites conflict and misunderstanding in ways that have a profound effect on our lives and, ultimately, the world.
It's a roller coaster through history and offers a stark reflection on the encounters we have with strangers every day. It's a great read and more poignant now than ever. What's more, Malcolm Gladwell's audiobook for Talking to Strangers runs like a podcast with recordings from interviews with scientists, criminologists, military psychologists and re-enacted court proceedings.
What's Keeping Us Sane
When the status quo is challenged and social norms are upheaved, unrest is an inescapable necessity. It is not pretty, nor is it dignified. Change comes through the eventual realisation that past actions, ideas and attitudes were unacceptable. It comes through education, understanding and growth. But as progressive evolutionary reform and traditionalist ideologies clash, there will always be conflict. What we know now, is that things simply cannot, and must not, go back to the way they were.
"Not everything that is faced can be changed, but nothing can be changed until it is faced."

– James Baldwin