Why Every Man Who Loves the Outdoors Needs a Pocket Knife
In Partnership with Deejo
Whether you're an everyday outdoorsman or a city slicker heading out on an adventure, a pocket knife is your best friend. A trustworthy tool utilised for centuries, the pocket knife is sturdy and versatile, with various uses, essential for traversing the wilderness. Thanks to companies like Deejo, the quintessential device is better than ever before. Offering endless customisable options, My Deejo Creation allows customers to choose between different weights, finishes, materials and blade illustrations. Plus, engravings for complete personalisation.
By providing a new tier of unique style, Deejo allows your pocket knife to match your persona. Made from high-grade materials like coralwood and black titanium, these quality creations will have your back in the bush. Various skills are required when enjoying the outdoors, and a Deejo pocket knife is the perfect multipurpose tool to assist your activities. If you need further convincing, below are 5 key reasons why every man who loves the outdoors must own a pocket knife.
Fire Building
With minimal equipment, a pocket knife can make all the difference with starting a fire. If you're traveling somewhere rural or face inclement weather, having a Deejo blade is a difference-maker. You can cut away wet wood, shave off the bark for kindling, or even light a spark if you lack alternatives.
First Aid
Tricky situations are frequent when journeying through nature, and an unsuspecting injury always lurks around the corner. In the event of a first aid situation, a pocket knife can literally be a lifesaver. Cutting through bandage material to remedy a wound or freeing a person from a seat belt is most efficient with a knife. Additionally, it can be used to treat minor inconveniences, like a hangnail or the dreaded pesky splinter.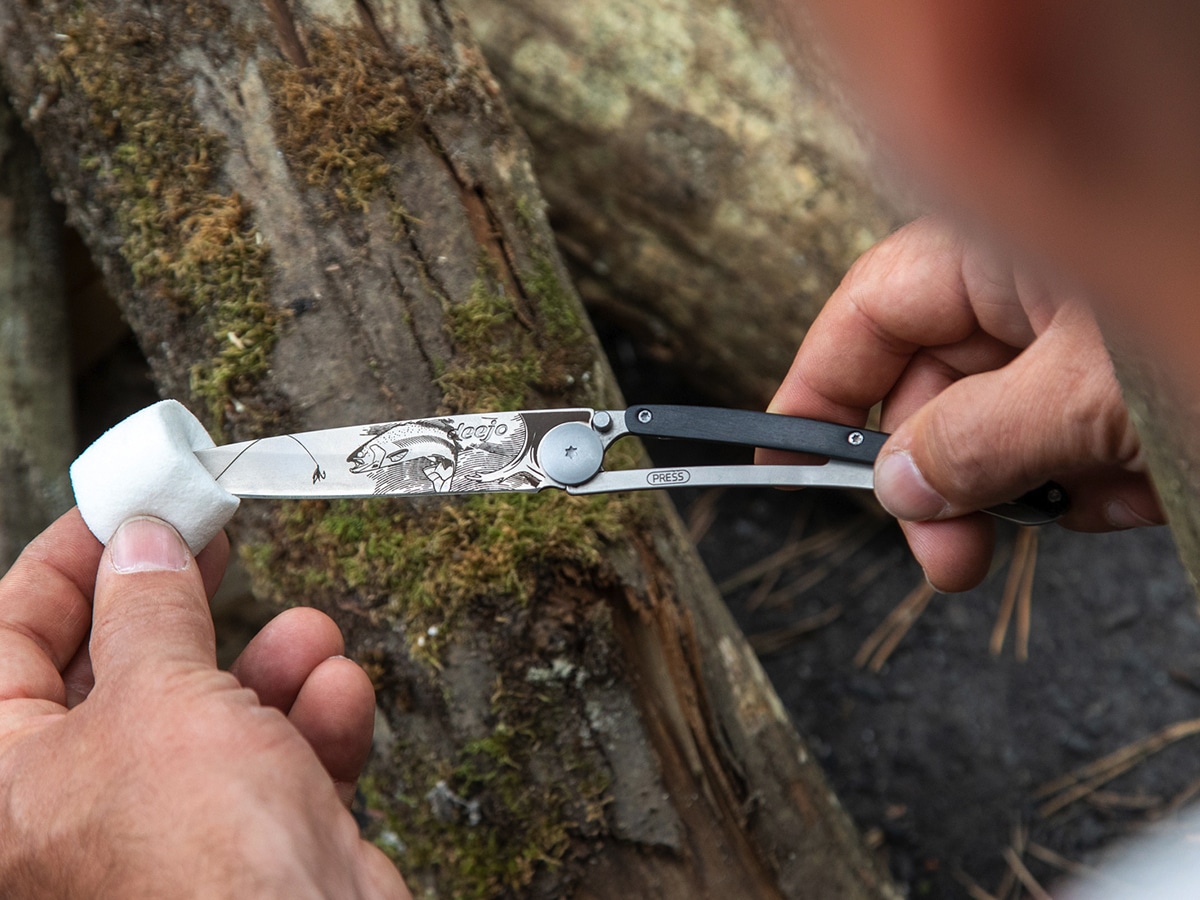 Eating Food & Preparation
With outdoorsmen usually traveling light, this tool can function as a fork, spool, and food cutter. Whether it be fruit, cheese, opened canned goods, or a nice cold beer, your pocket knife can slice open just about anything. Also, you can use it to clean fish or cut through a cooked fillet. Using Deejo's high-end blades, you can dice, chop and prune with a singular device.
Whittling Gear
There's nothing better than making some personal bushcraft gadgets on a trail. With a sharp pocket knife blade, you can create numerous utensils, including forks, spoons and cups. If you're a keen hiker, make your trek a little easier by constructing your own walking stick. Perhaps engrave some of your own designs using your Deejo pocket knife as creative inspiration.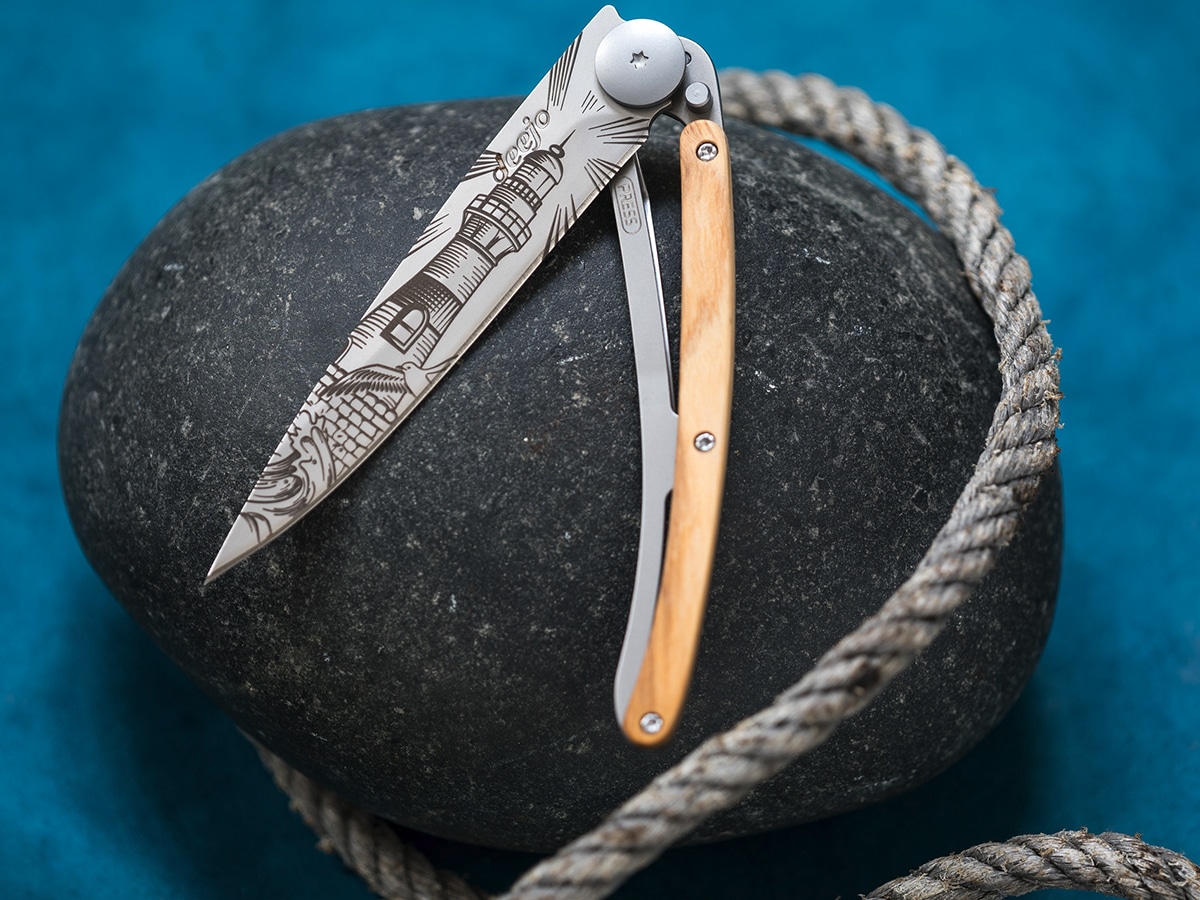 Nails & Teeth Hygiene
Usually an afterthought, but it's important to keep as good hygiene as possible on an outdoor adventure. If you are using your hands a lot, gunk tends to get trapped under your fingers, and a trusty Deejo pocket knife is the perfect cleaning device. Also, it can also serve as a flossing device if you get food stuck between your teeth. Obviously, be careful and always wash your blade after use.

You'll also like:
WESN's Legendary Microblade is Back and Better Than Ever