Out of all the years that have happened since the dawn of time, there can be no doubt that 2019 was one of them. Time's remorseless forward march seemed, if anything, to speed up in this year, almost as if fate were bearing down on us like a freight train. As befits the age of Trump, this was a year in which the world got angrier and weirder in equal measure, but there was always the warmth of humanity to shine through and comfort us – or annoy us – in our darkest moments. So what exactly happened this year?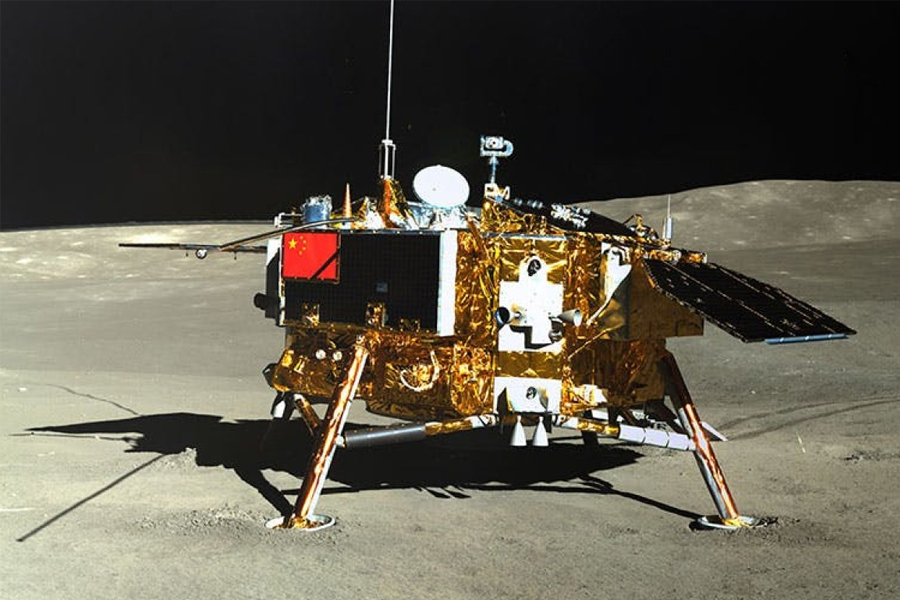 A new era in earth-moon relations
The year started with a bang, as Chinese probe Chang'e 4 became the first human-made object to land on the far side of the moon. Chang'e 4 – named after the Chinese goddess of the moon and the well-known numeral – is a robotic probe, so no actual humans got to go to the far side, but information relayed back from the probe enhanced our knowledge immeasurably. In a nutshell, we discovered that the far side of the moon is, to use the technical jargon, "basically the same as all the other bits of the moon".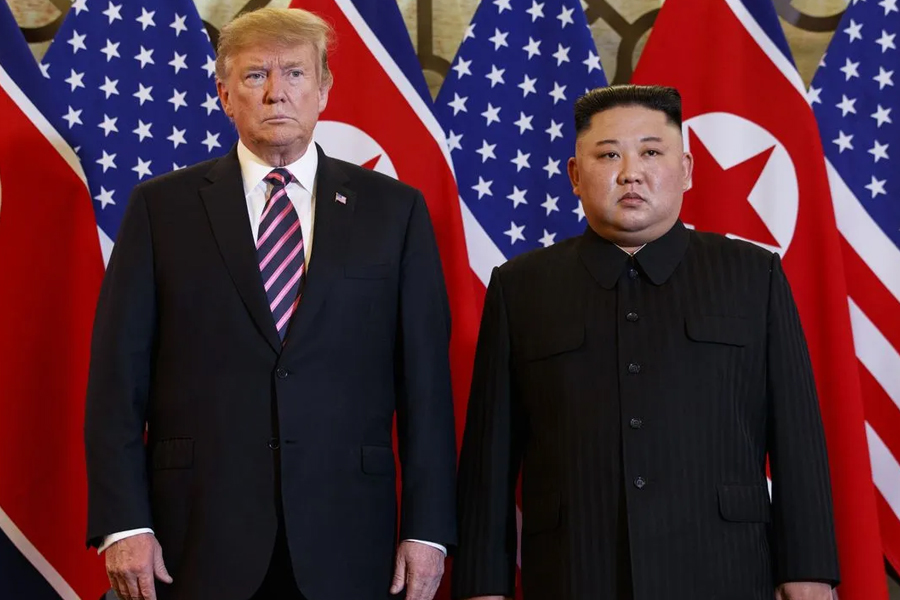 Best friends forever
In February, Donald Trump met with North Korean Chairman Kim Jong-Un in Hanoi, in the second of the two besties' summits. On the 28th it was announced that the summit was over and no agreement had been reached, because Kim had demanded an end to all sanctions. North Korea disputed this, saying that actually they'd only wanted a more chilled-out, relaxed attitude to sanctions. The failure of the talks was a major blow to Trump and Kim, who had both hoped their deep loving bond would end up being reflected in geopolitical terms. However, the fact the summit occurred at all demonstrated how much progress had been made towards America's ultimate goal of a closer and more abiding alliance with hardline Stalinism.
Naughty, Naughty
In March, antitrust regulators in Europe fined Google 1.49 billion euros for anti-competitive practices in online advertising. A total of almost $US10 billion in fines have now been levied on Google by the European Union, seriously jeopardising their shareholders' solid-gold backscratchers. A spokesman for Google said that the latest fine had almost completely emptied the company's change purse.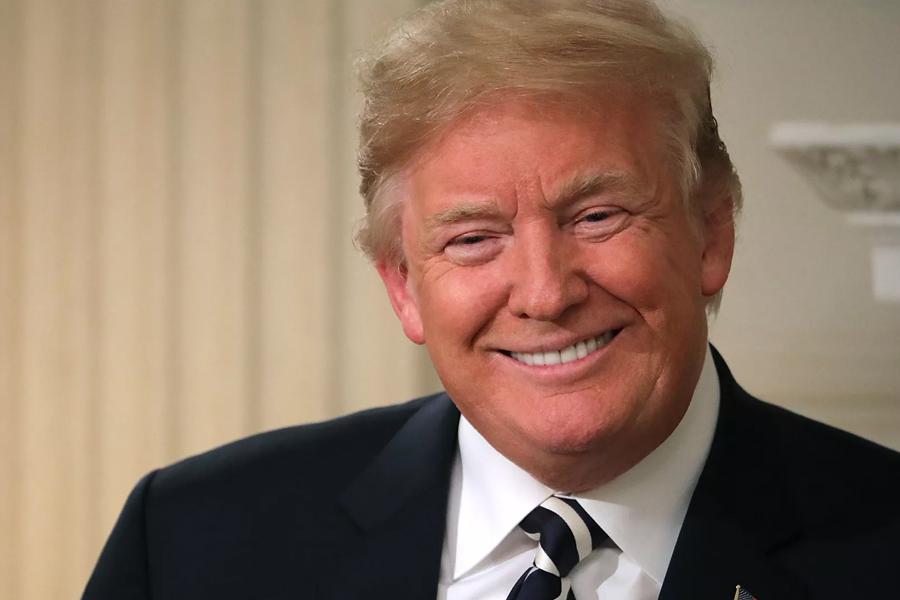 Not at all naughty
Also in March, US Attorney-General William Barr published a four-page summary of Special Counsel Robert Mueller's report on Donald Trump's 2016 election campaign. The summary stated there was no collusion with Russia, but on obstruction of justice said that "While this report does not conclude that the president committed a crime, it also does not exonerate him". The White House immediately welcomed the report as having exonerated him.
Who knew?
In April, Algerian president Abdelaziz Bouteflika resigned after almost twenty years in office, in response to mass protests. In the West, this news was greeted with shock and dismay and questions about what, exactly, was an "Algeria".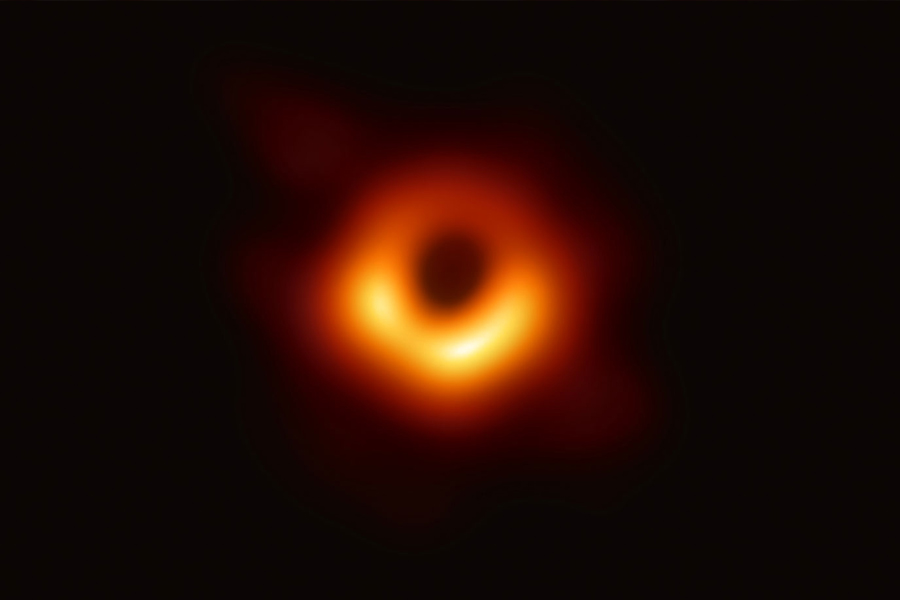 The abyss gazes also into you
On April 10, the Event Horizon Telescope project – named after one of history's most terrifying movies – announced that it had captured the first ever photograph of a black hole, in the M87 galaxy. All those who viewed the photograph agreed that it looked "pretty black".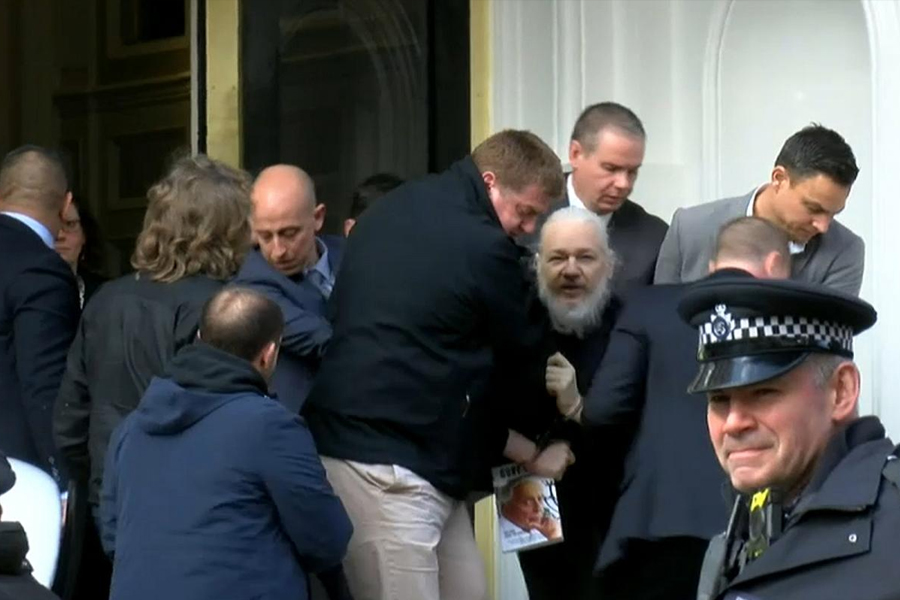 End of an era
One day after the photo of the black hole was released – and don't tell US that that's a coincidence – Julian Assange's seven-year stay in the Ecuadorean embassy in London came to an end, and the Wikileaks founder was arrested. This was a terrible blow to the cause of press freedom around the world, and/or a wonderful blow against the evils of propaganda, depending on who you spoke to. Questions regarding who would now look after Julian's cat went unanswered.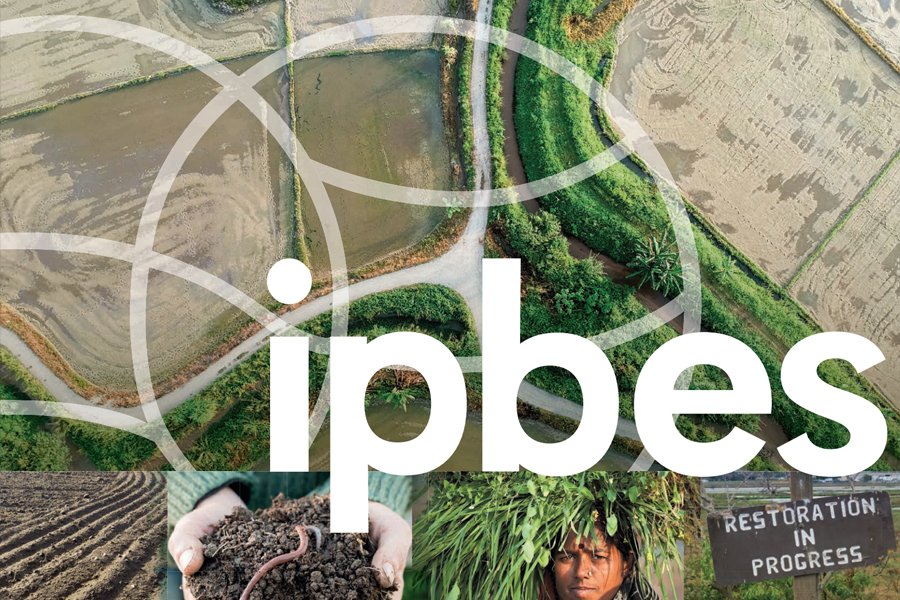 Nothing to see here. Seriously: there's nothing
In May, a report from the Inter-Governmental Science-Policy Platform on Biodiversity and Ecosystem Services revealed that biodiversity loss is accelerating, the unprecedented decline of the natural world was mostly caused by human activity, and more than a million species are now at risk of extinction. Fortunately, the entire world immediately released a statement to the effect that "this is fine".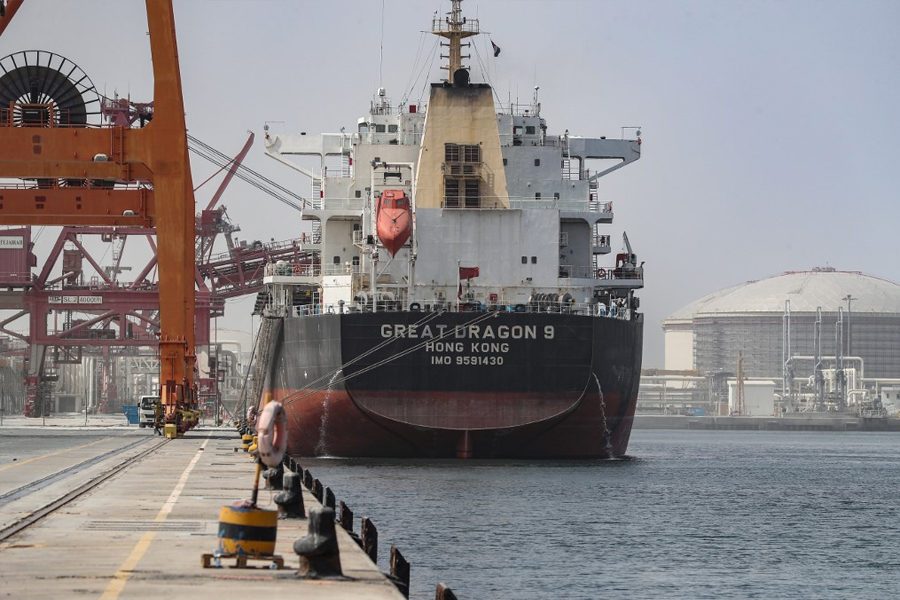 Sort-of Flashpoint
In May, four commercial ships, including two Saudi Aramco oil tankers, are damaged near the port of Fujairah in the Gulf of Oman. Accusations rapidly begin to fly: the United Arab Emirates claim sabotage, and the US blames Iran – but then they would wouldn't they. It seems like the whole region stands on the brink of a massive conflagration, and the world prepares for war. But then nothing really happens and it's all a bit of a letdown.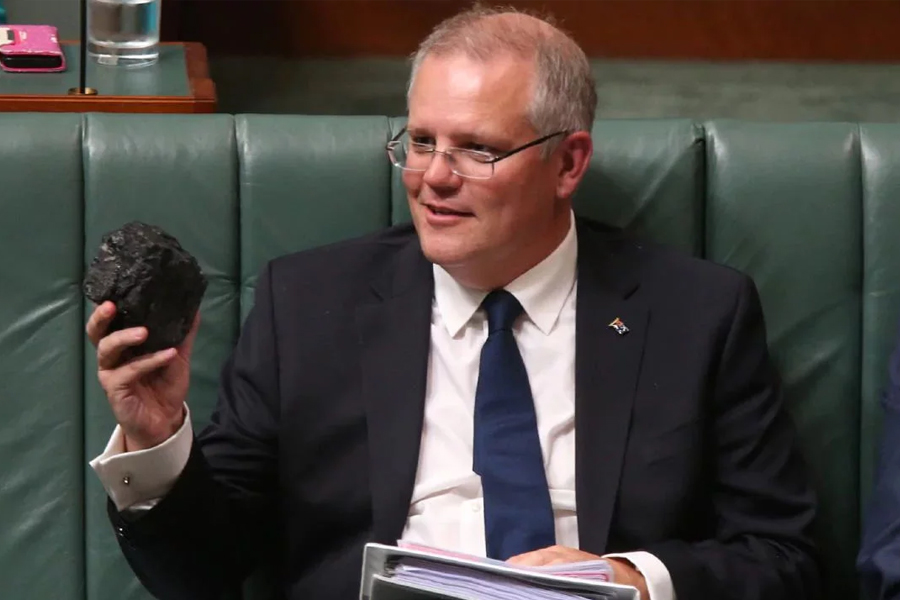 Victory for the true-ish believers
On May 18, Scott Morrison's Coalition government wins re-election, in a result that shocks many who were following the opinion polls, but nobody who knows how much retirees value their franking credits. In his victory speech, Morrison promises to "burn for you", a phrase which will become extremely unfortunate later in the year, and which even at the time seems kind of creepy.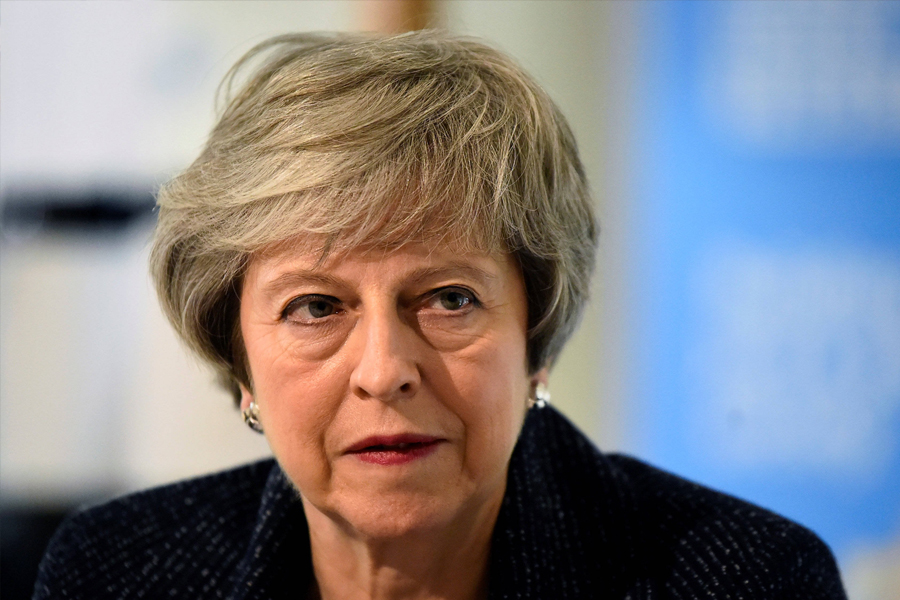 Feminism defeated
On May 24, Theresa May resigns as British Prime Minister, having failed to reconcile her twin goals of achieving a smooth Brexit and not being hated by everyone in the entire world. She is replaced by Boris Johnson, in one of history's most hilarious pranks.
Adventure on the high seas
After a 30-year moratorium, Japan resumes commercial whaling after withdrawing from the International Whaling Commission, proving just how committed it is to moving with the times. The move provokes anger, but is actually a slice of refreshing honesty from the Japanese, who at least have stopped pretending it's for "Research".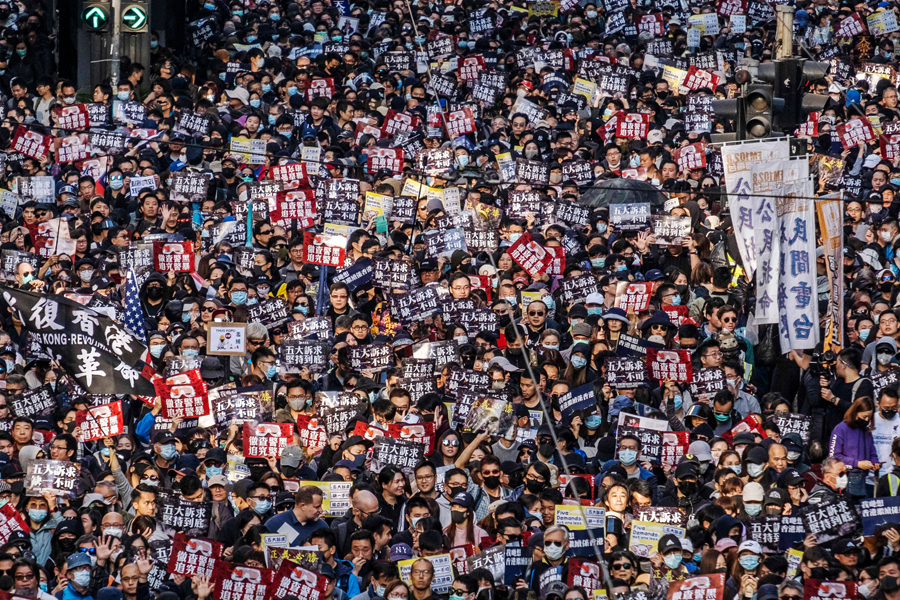 They're not gonna take it
In the second half of the year, Hong Kong was paralysed by protests, as angry citizens took to the streets to rail against the Chinese government. In the West, many strongly supported the protests, some even having a vague idea as to what they were actually about. In response, the Chinese government demonstrated its famed compassion and sensitivity by listening to the people's concerns and…yeah just kidding.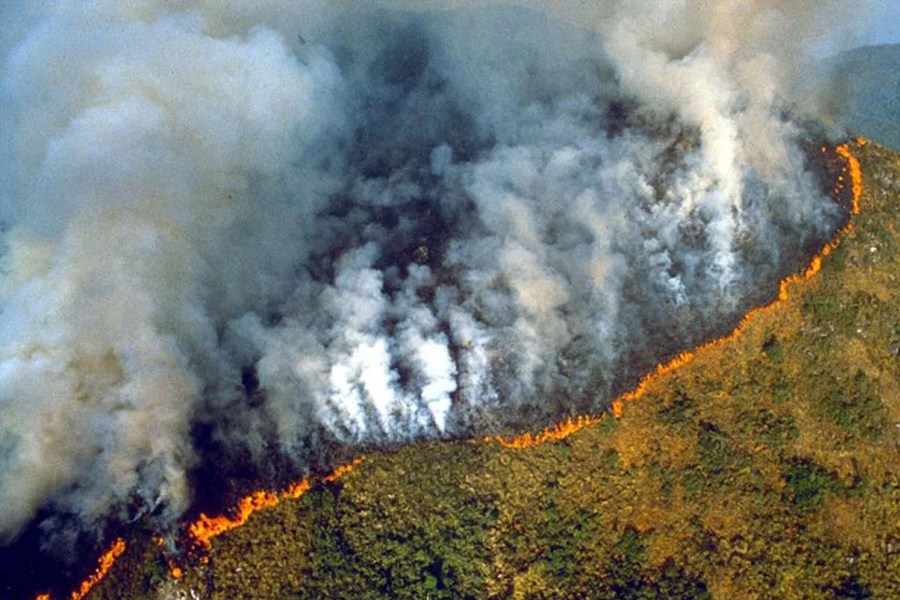 Again, nothing to see
In August it was reported that fires in the Amazon were burning at a record rate: more than 36,000 fires had been reported this year, and smoke travelled 1700 miles to Sao Paulo. The world took a good long look at the crisis and, nodding wisely, once again declared, "This is fine".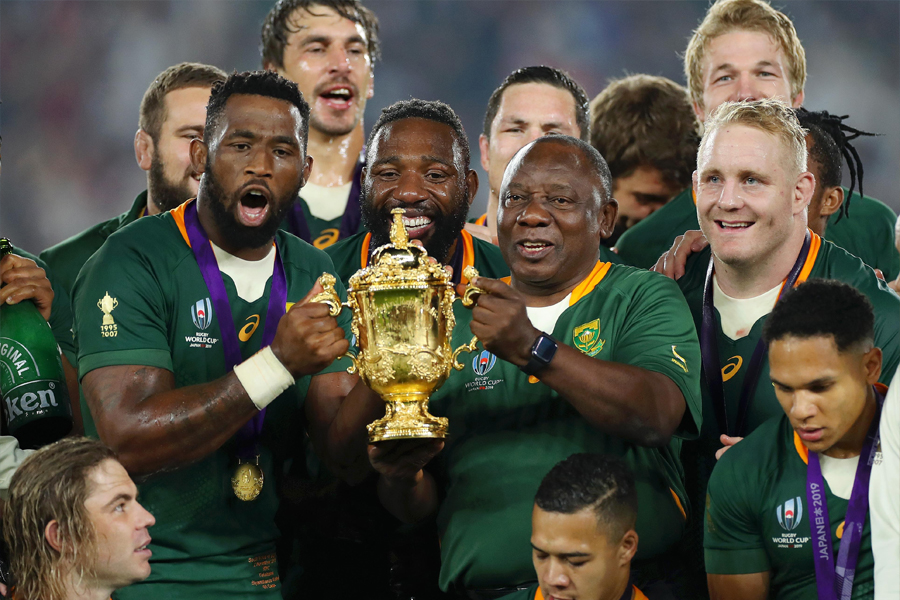 Hail the conquering heroes
In September and October, the Rugby World Cup was held in Japan, to celebrate the resumption of commercial whaling. One of the highlights was the home nation's stirring defeat of Ireland. One of the lowlights was the fact the final was between South Africa and England, forcing most fans around the world to pore through the rulebook to see whether there was a way both teams could lose. South Africa triumphed in the end, consigning England to heartbreak, although as their prime minister was Boris Johnson it's not like they weren't used to it.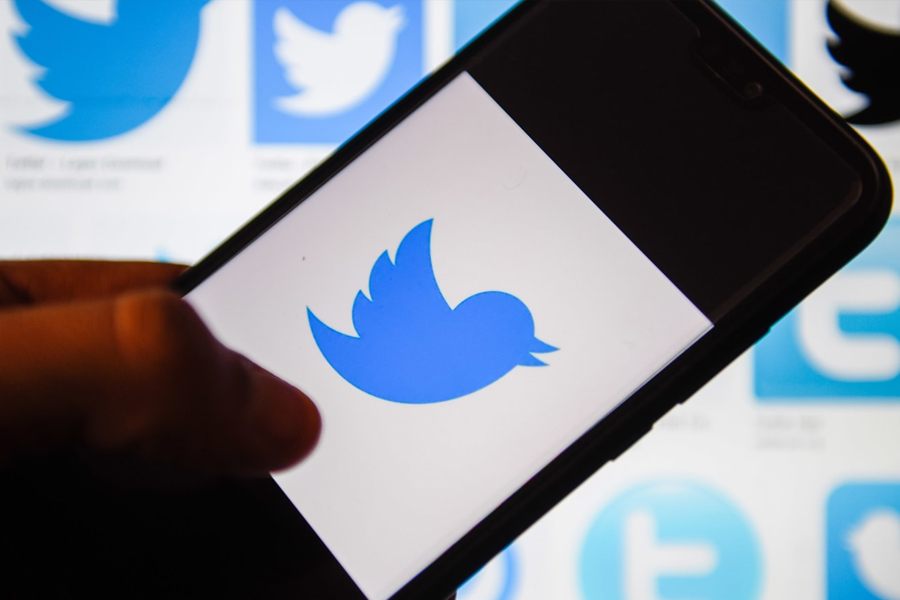 This is not an ad
In October, Twitter banned all political advertising, which was a fantastic move by the social media giant that did absolutely nothing to solve the platform's main problem: human beings being allowed to use it.
Everything kind of happened at once
In December, when everything was supposed to be winding down for the holidays, the world pulled a fast one on us by making everything happen at the same time. First, Boris Johnson won a landslide victory in the UK general election, proving once and for all that after millennia of astonishing achievements in culture, the arts and global empire-building, the British people had finally decided to just give up. Then Donald Trump was impeached, which was incredibly exciting news, especially if you didn't understand what impeachment was and thought that it somehow meant he'd actually be removed from office: as it is, all it means is he gets to whine some more about how mean everyone is to him. Meanwhile back in Australia, our prime minister was discovered to not be back in Australia: as the country burned, Scott Morrison hopped over to Hawaii for a well-earned break. Not that it was him who had earned it, mind you, but it was surely well-earned by someone. There was initially some confusion over the PM's whereabouts, as his office informed the public that he was definitely NOT in Hawaii, but this was cleared up when the office subsequently issued a clarification to the effect that they were big fat liars.
All in all it was a hectic end to the year, and we'll all be grateful for the rest and respite granted to us by Christmas, or at least we would be if it were possible to breathe through the smoke. But if it's any consolation, the horrific burning of the nation is at least a very powerful metaphor for…well, everything.
Happy New Year!