American Express Releases Limited Edition Rose Gold Cards
Jumping on a stylistic bandwagon that has ensconced itself into every current fashion trend from women's purses to men's watches, American Express will release a new version of their famed Gold Card in the US with a new metallic rose gold design. The card's design is similar to the metal build of the Platinum Card (thicker, more robust and far less malleable than plastic), but that's where the similarities end.
Apart from looking pretty damn sexy, the new limited edition Rose Gold Card boasts a couple of benefits, but is basically the same as the plastic Gold Card (which is not short of perks itself).
The Gold card earns 4x membership rewards points for each dollar spent at US restaurants. It also earns the same points on the first USD$25,000 spent each calendar year in US supermarkets. And there are still more ways to earn points. Booking flights directly with an airline will earn 3x points. Everything else garners 1x points, making it, in essence, the same as a standard gold Amex, just with a little cream on top.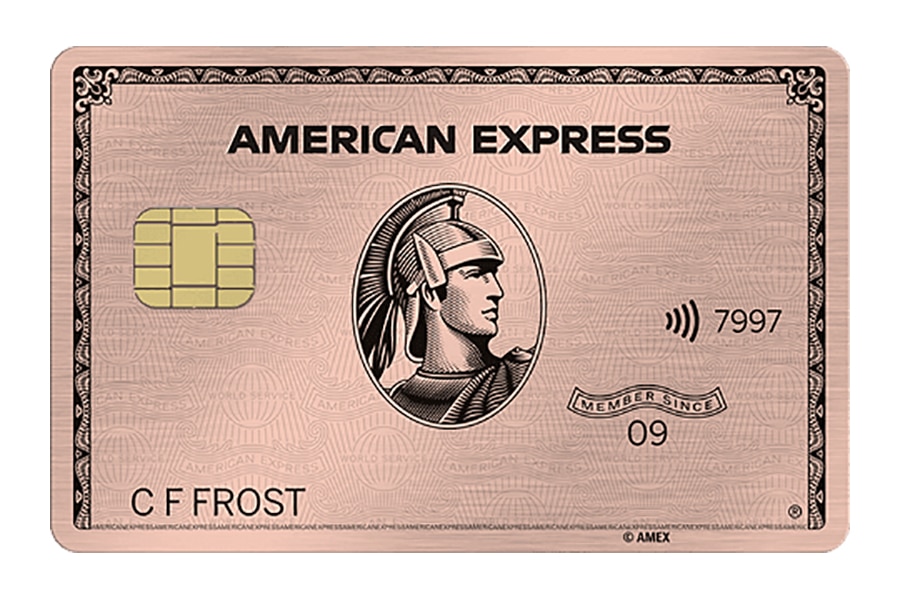 This means that, in the US, this card offers a USD$100 airline fee credit each calendar year as well as USD$120 in dining credit that is split into USD$10 for each month for select restaurants. New cardholders will also receive 20 per cent back on restaurant charges up to USD$100 total during their first three months in addition to the standard 25,000 Membership Rewards points after spending USD$2,000.
The limited edition Rose Gold card is available to both current and new cardholders. If you would like one, all you have to do is request the option before 9 January 2019. Otherwise, you'll automatically receive a Gold card.