Anova's $600 Precision Oven Uses Wet and Dry Heat
Times were that ovens offered just one way to cook—dry heat. If you wanted a different approach to cooking, say with steam, you would have to go to a restaurant that could afford the specialised equipment necessary for that approach. But times are changing, and new gadgets are bringing previously unavailable cooking options to your home kitchen. Anova's Precision Oven is a countertop steam oven that can cook food both with wet and dry heat.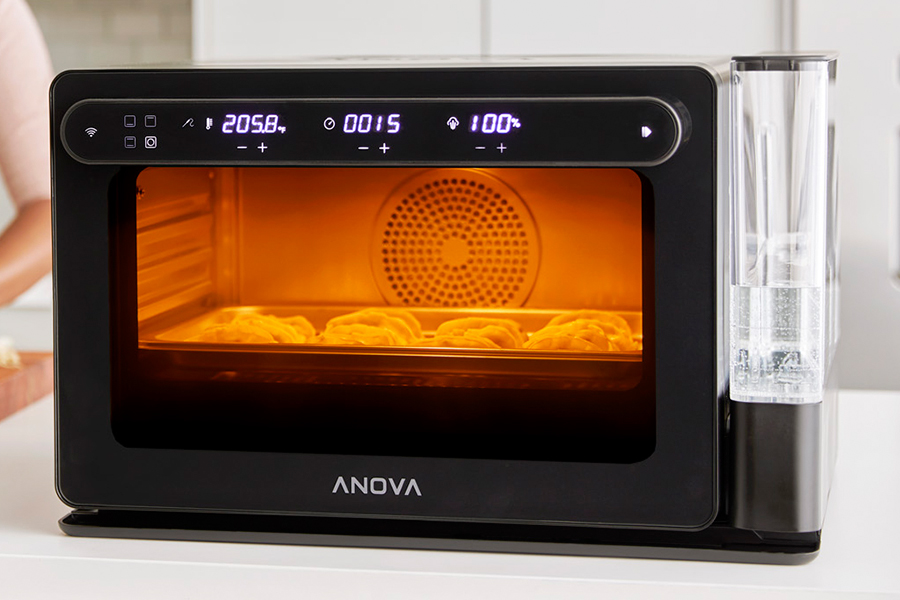 Anova first announced the Precision Oven five years ago. At CES 2017, they showed off a prototype, but weren't able to deliver the oven that year, or even the next. But now it's available for pre-order. The first batch, which shipped on September 29, already sold out, so if you want to get in on the second batch, which ships October 12, you'll want to get moving.
But why fork over the nearly USD$600 for the Precision Oven? The biggest reason is that this device is a combination of a convection oven and a steam oven. Restaurants have used this type of oven, called a "combi," for years. A combination oven like the Precision Oven offers better control over temperature and humidity. Additionally, water molecules conduct heat faster than air molecules do. Because of this, traditional, dry-heat ovens tend to dry out the exterior of the food before the interior is fully cooked.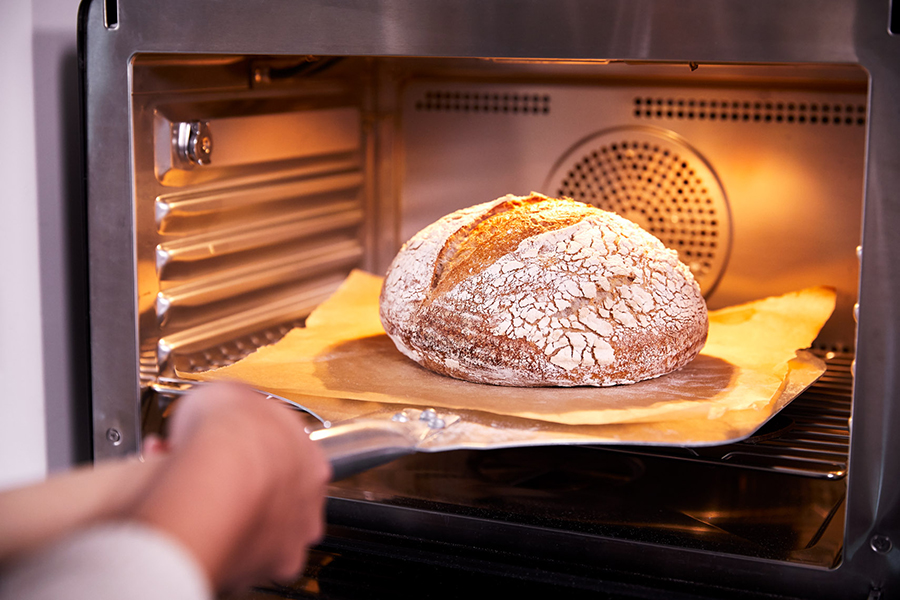 With humid heat, the heat gets transferred more efficiently into the food. The Precision Oven also has a "sous vide mode" which lets you cook foods alongside each other without bags or a water bath. For instance, you can roast a chicken with dry heat and seam rice with the Precision Oven.
The Precision oven comes with WiFi connectivity as well as a companion app. The app gives you access to multi-stage cooking, allowing you to change from wet heat to dry heat and back again. The oven also includes a probe thermometer and three different temperature sensors—you'll have all the information you need to cook your food perfectly. The tank of the oven holds enough liquid to enable 24 hours of continuous steaming. If you're looking to get a bit more variety in your cooking, then consider the Precision Oven from Anova.
You'll also like:
Huckberry Finds – September 2020: In the Kitchen
30+ Masculine Kitchen Ideas, Tips & Inspirations
World-Class Dining is Set to Land in Sydney For Good Food Month 2020