Could This Be the World's Most Intelligent Robot Vacuum?
Equal parts intelligent and convenient, the Roborock S6 defeats dirt like a robo-rock star. Between its ample processing power and high-precision laser navigation system, the robot vacuum maps out your entire home before cleaning it one room at a time. And while this sleek but formidable gadget has enough suction power to lift AA batteries, it's basically as quiet as a mouse. The privilege of owning one would normally cost you about US$650, but it's currently on sale for just $420. Bring out a little suction power of your own and funnel this deal up fast because it only runs from 14-17 January.
Meanwhile, the S6 couldn't come from a better brand. Roborock specialises in the research, development, and production of robotic home cleaners and other appliances. The brand builds each robot with the singular goal of giving people more time to spend on the things they love. You can find their products all over the world and with good reason. After all, nobody argues with quality design and blatant luxury and Roborock delivers both.
Controlling the Roborock S6 is as easy as using an adjoining Roborock app on your smartphone. With just a few taps, you can name each area of your map and schedule cleaning for specific rooms or an entire floor of your home. The app also allows you to create no-go zones and virtual barriers, or hone in on specific spots for cleaning. Utilising advanced algorithms, precise laser navigation, and up to 14 sensors, the robot vacuum calculates the most efficient way to cover the designated area in one pass.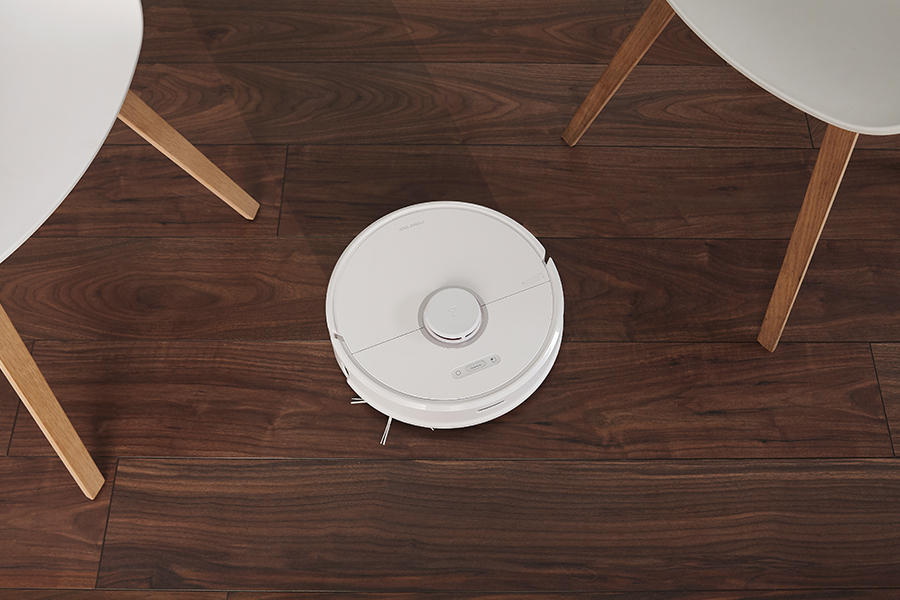 Once unleashed, the S6 delivers smooth motion and serious suction, even with a full dustbin. It comes powered by a 5200mAH lithium-ion battery—the largest in its class—which drives the gadget for up to 3 hours at a time. A floating main brush sticks close to the ground to loosen dirt while a variable speed side brings dust from the walls and corners into the cleanup path. Also featured are Roborock-exclusive DuPont bristles, which use their dense and flexible design to leave no dust or dirt behind.
Speaking of leaving no dirt behind, the S6's Z-shape cleaning pattern maps the edges of each room before zigzagging between them. The vacuum also climbs with ease over thresholds and carpets of up to 0.8 inches, automatically switching to max power when tackling carpeted areas. Oh, and did we mention you can attach a mop pad accessory (included with purchase) and adjust the adjoining water flow? Expect even water dispersal across the mop's surface, enabling a uniform and comprehensive clean.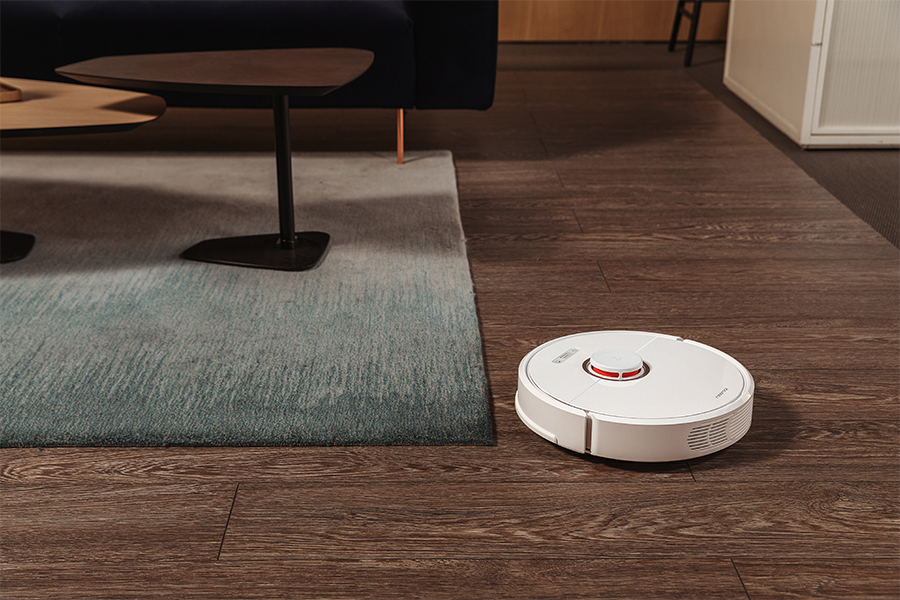 Despite its copious power, the Roborock S6 is 50% quieter than its predecessors. That means you can let it loose any time of day or night and not have to worry about loud disruptions. Along similarly convenient lines, you can pop out or snap in the dustbin in a matter of seconds. The water tank is likewise effortless to install or remove. When the vacuum is running low on power, it automatically guides itself back to the charging dock. Once ready to go, it picks up where it left off with any additional instruction. The dock itself is as tidy as the come, tucking its cables inside to eliminate tangling.
The Roborock S6 is as smart and superior as it sounds and it's currently available at a drastic discount. From 14-17 January, you can score this sleek and powerful gadget for just US$420, representing a price drop of over US$200. Act fast because good things come to those who don't wait.