Ecovacs Deebot Ozmo T8 is Worth the Price
Robot vacuums aren't exactly new to the market. They've been around for a while. Most have opted to go for the budget-friendly approach. Ecovacs Deebot Ozmo T8 AIVI went the opposite direction, pricing their vacuum at USD$799.99. That's quite a disparity between the two, but remember the sage advice that you get what you pay for. When you shell out the big bucks for the Ozmo, you get more than a fair trade on your investment.
You'll also like:
8 Best Robot Vacuums for Your Home or Apartment
Samsung's Bespoke Lineup Gives You Free Rein in the Kitchen
Take the Labor out of Labor Day with this Robot Vacuum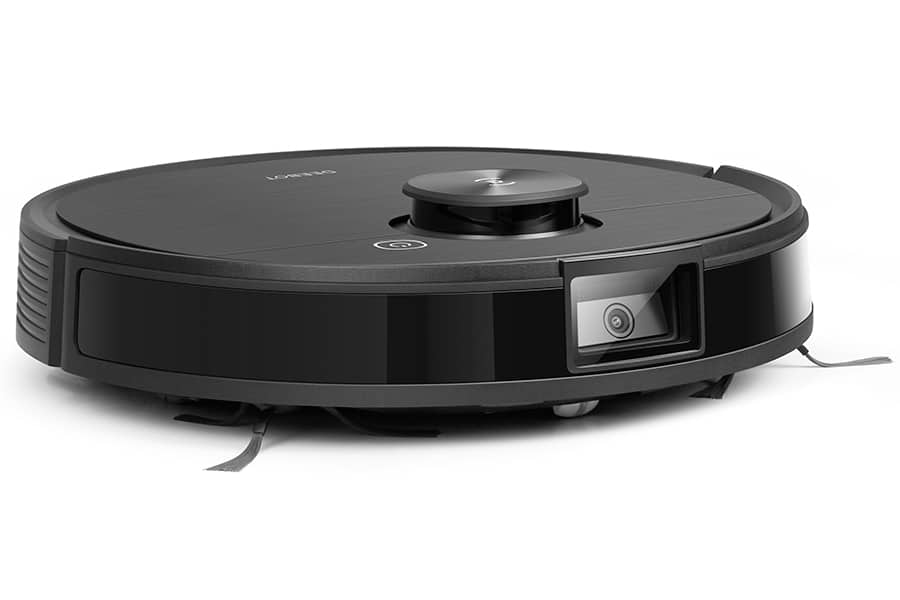 The Ozmo is a bit bigger than other robots, measuring in at 13.5 inches in diameter and 3.6 inches tall—that's still small enough to fit under most furniture, however. Ozmo also uses both artificial intelligence and visual interpretation (AIVI) to keep from getting hung up on obstacles like cords, shoes, and more. The front of the robot has a visual detection sensor while the sides feature anti-collision sensors. The TrueMapping distance sensor on the top helps bring in more data, and the carpet-detection sensor informs Ozmo of what it's cleaning. But that's not the end of the sensor list. Ozmo also has six anti-drop sensors on the bottom. The artificial intelligence uses data gathered from all these sensors to detect and avoid potential pitfalls and obstacles and it builds a database of objects that it needs to avoid, making it more efficient over time.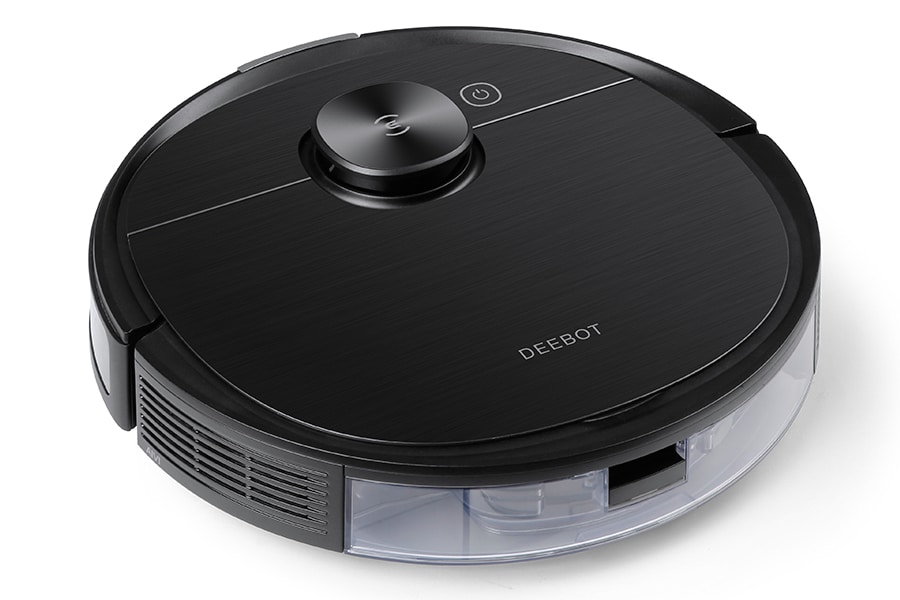 This isn't a one-trick pony, though. Ozmo not only vacuums but also mops. Plus it has a Video Butler mode that lets you see what Ozmo sees, so if you need to check in on your home, you can easily do so. The Video Butler also lets you broadcast recorded voice messages, so if you need to tell your dog to get out of the garbage while you're away, you can. Ecovac also promises an impressive 200 minutes of work out of a full charge, and Ozmo runs at a maximum volume of around 67dBA, which is comparable to the chatter of a classroom. There are even more features to this robot to justify its nearly $800 asking price. So yes, you will pay more for this robot, but you'll also get your money's worth out of the Ecovac Ozmo.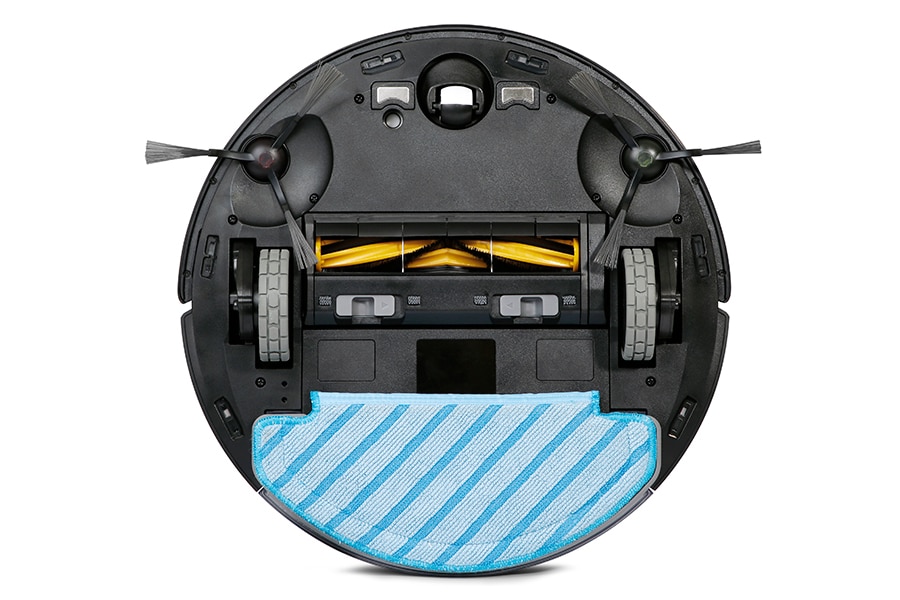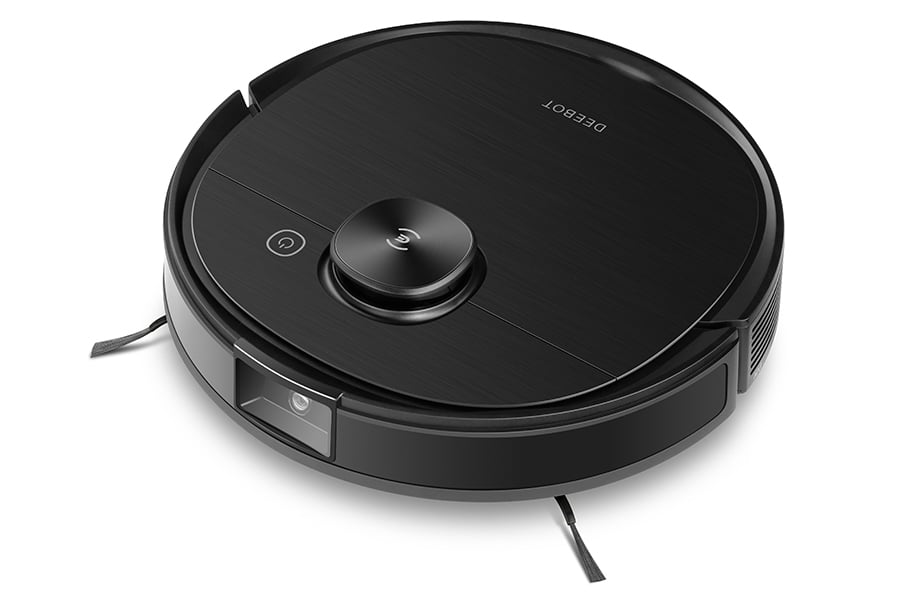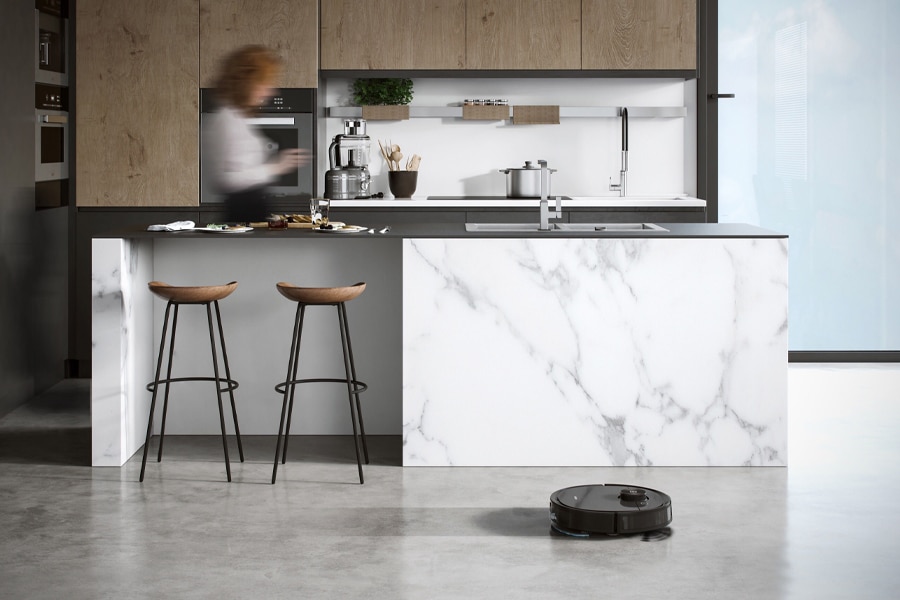 You'll also like:
8 Best Robot Vacuums for Your Home or Apartment
REVIEW: Smeg A Modo Mio Elevates Your Capsule Coffee Game
This Powerful Vacuum Mop Hybrid Makes Cleaning a Breeze