Haxson AirFan is a Bluetooth Speaker that Purifies the Air
Many people have discovered fans to be great aids in falling and staying asleep. The soothing white noise created by the fan as well as the cool air brushing over you can help to send you off into peaceful slumber. But why stop there? Why not turn that fan into the ultimate sleeping machine? That's what Haxon has done with their AirFan Smart Hybrid Fan. This fan offers 19 build-in functions, each of which is designed to help you sleep better.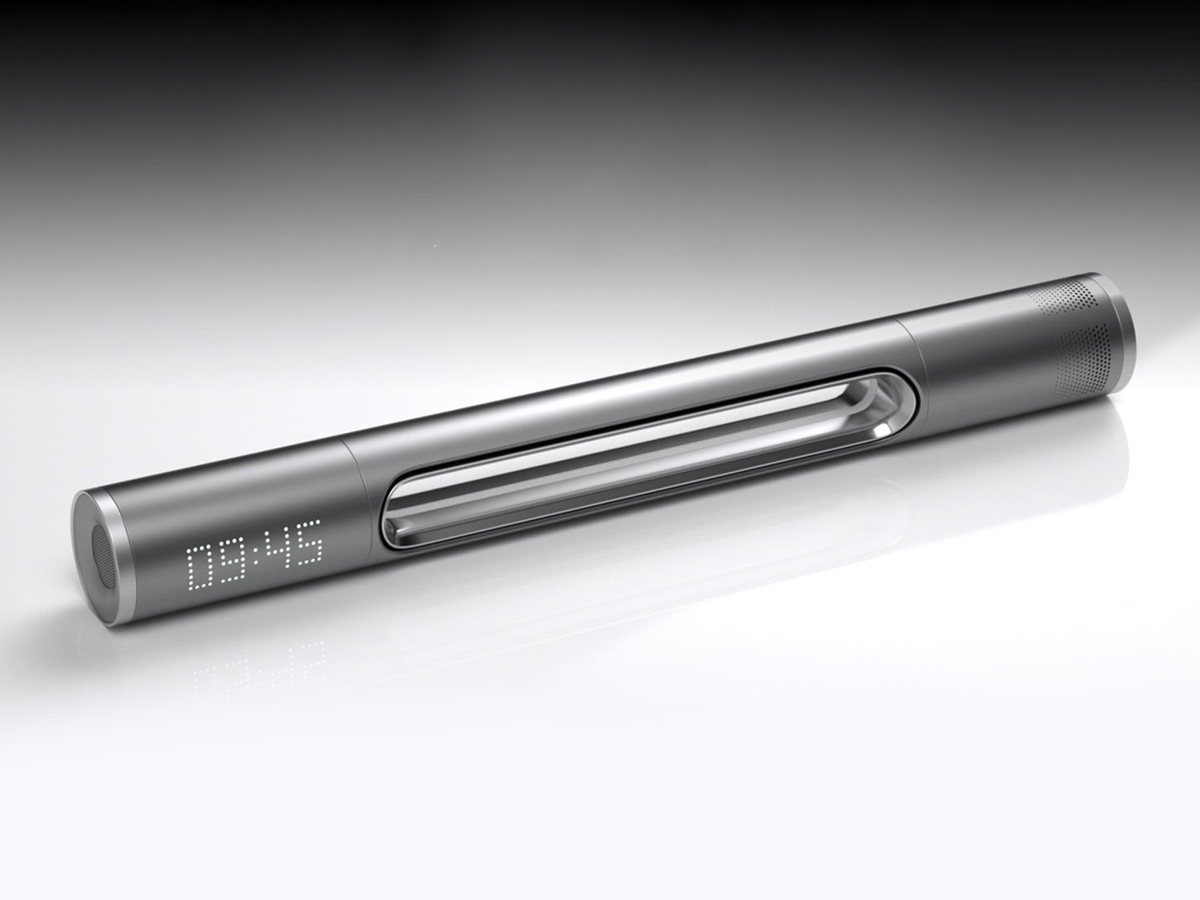 Like any other fan, the AirFan circulates air—but it does much more than that. You can set the fan to circulate either cool or warm hair. That's right, there's a heater built into the AirFan, and if you really want to make things personal, you can set up two fans and then set them to cool, heat, or both. The fan offers 10 different speed settings as well. Each side of the bed can get exactly what is needed to promote the best sleep. And while you're sleeping, you can rest assured that you're getting clean air as the AirFan has a purifier that remove particulates and a UVC light that kills germs.
If you need a little light in the bedroom, the AirFan has a lighting component that offers 100 brightness levels—you can use this as a night light, a reading light, or as a full-bedroom lamp. AirFan also includes an alarm clock plus a Bluetooth speaker and is Alexa compatible. And what about the white noise? AirFan's motors run ultra-quiet, producing a 25dB, or about the same amount of noise as rustling leaves.
If you're ready for the perfect night sleep, then it's time to get the perfect sleeping aid—the Haxon AirFan Smart Hybrid Fan. You can back the project on Kickstarter.
You'll also like:
Become a Wizard in the Kitchen with Le Creuset's Harry Potter Collection
24 Best Coffee Machines For Your Daily Brew
The New Dyson V15 Detect Vacuum Has Frickin' Laser Beams