Is the Philips DiamondClean 9000 Sonic Electric Toothbrush Worth the Price?
It's a simple fact of life, but basic hygiene is a must, particularly in the COVID-era. We are washing our hands, faces and surfaces more than every before, but how about our teeth? The often overlooked chompers are important, not only for aesthetics but also for health. In an effort to up our dental hygiene, the team at Man of Many pushed the new Philips DiamondClean 9000 electric toothbrush to its limits to truly find out if the bathroom accessory is worth the lofty price.
You'll also like:
The Proclamation Duo is a Full Kitchen in Two Pieces
8 Best Robot Vacuums for Your Home or Apartment
5 Samsung Products to Improve Your Home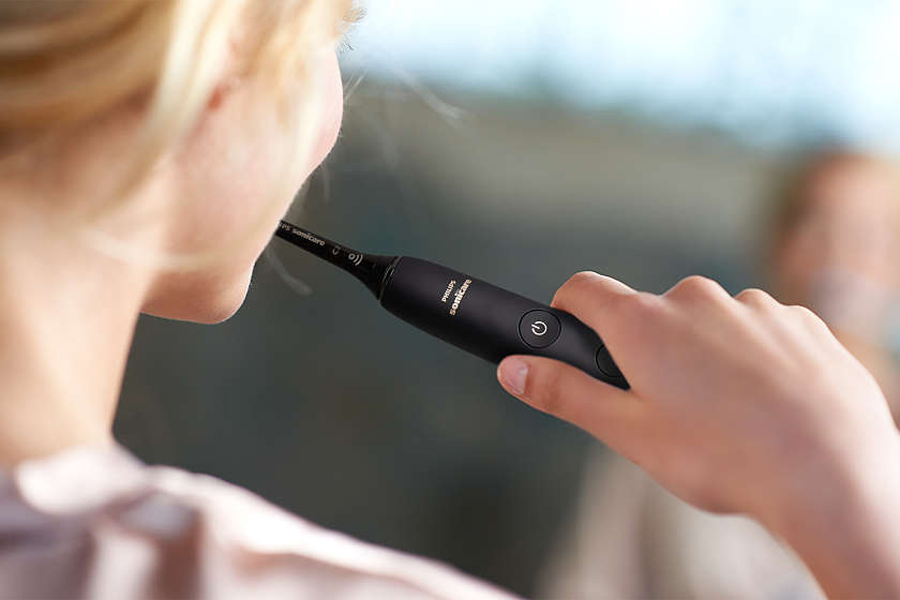 Design
Now, it has to be said, the DiamondClean 9000 is by far the sleekest and sharpest looking electric toothbrush we've come across, not that that's a reason to pick it up, however. Straight off the bat, you can tell this is a premium accessory, from the matte black case, which houses the brush motor, two brush heads, a travel charger/case, and a charging glass, to the elegant finishes on the button, this is the kind of futuristic-looking  toothbrush you'd expect to see in Elon Musk's house.
On the handle, you'll find a power button, a metal claw with which to attach the brush head and a mode selector button. This handy little addition, funnily enough, lets you selects the desired setting, from clean, white+, gum health and deep clean. While each of the settings presumably has their place in your everyday dental routine, we've found ourselves somewhat stuck on the white+ setting, which is ideal for removing those tough coffee stains on your formerly-pearly whites. Aside from the mode selection button, the DiamondClean 9000 also has an intensity level function.
Using the instructions, you can easily determine when you are pressing too hard, which leads to a far more pleasant brushing experience. We found that that DiamondClean 9000 was incredibly effective at reducing the visible impacts of stubborn stains, but moreover, the mouthfeel afterwards was impressively fresh.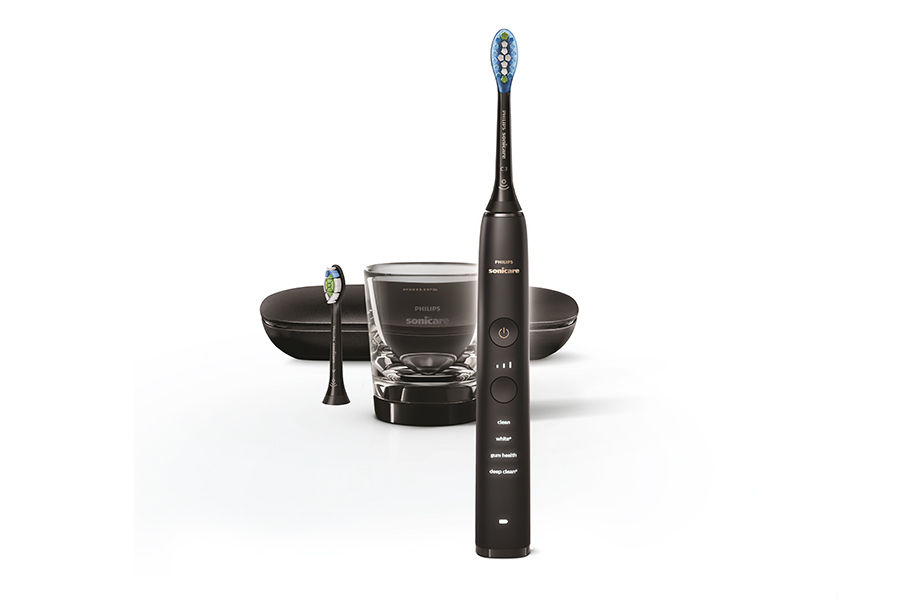 Features
So far, we've established that the Philips DiamondClean 9000 electric toothbrush cleans your teeth and is electric, job done, right? This is where Philips has decided to take things a little further, calling on some new technology to improve the experience. The DiamondClean app offers some enhanced metrics and insights surround your clean that will help keep your teeth healthier and happier. Specifically, the app keeps a record of the number of times you brush per day, how long you brushed for each time and the level of pressure applied. What's interesting to note is that even after 28 years of routinely brushing, this writer still had a lot to learn about getting it done. It turns out, according to the DiamondClean app, the pressure exerted had been far too hard, which can lead to premature gum recession
Further to that, the app also details how many brushes you have left with the current head, which is super handy for those of us who end up persevering with dirty bush for longer than they really should. Obviously, within the app there are options to shop for accessories as well as opportunities to connect with your dental professional — keeping track of appointments and sharing progress.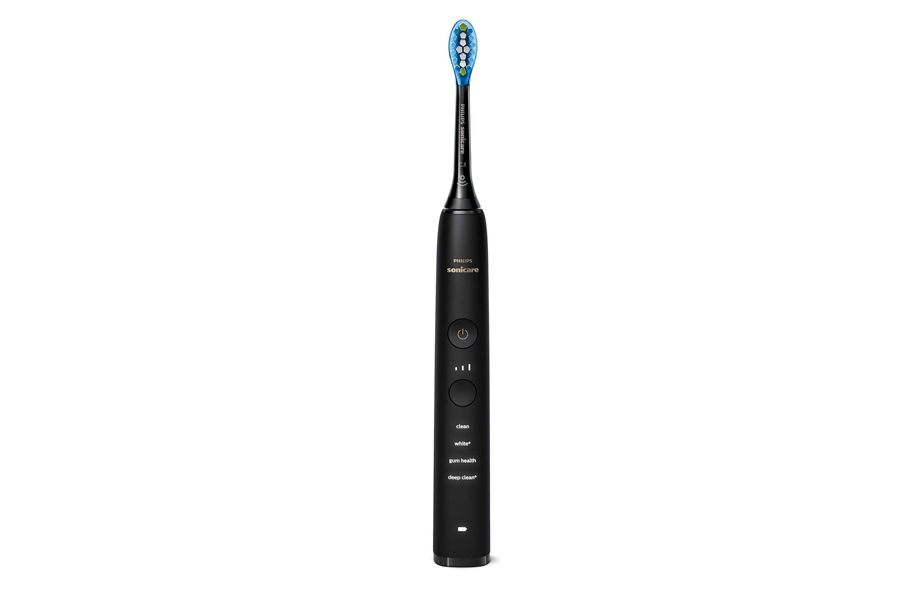 While the app is interesting and certainly provided us with a lot more relevant information than we were expecting, it does feel like a novelty that may wear off quite quickly. Much like the banking apps, it may soon become one that stays on your phone, only opened as a dreadful reminder of how bad you've become. Nevertheless, for our more dentally-inclined, it's a welcomed addition.
That's precisely what you'll need to be if you are planning on justifying the cost. Priced at AUD$379, there's no question the Philips DiamondClean 9000 packs a financial punch, but with a solid bevy features and a slick design, it doesn't take a genius to figure out Philips is targeting a more luxury-savvy market. While the finishings and styling of the toothbrush are undeniably high-end, the reality is that cleaning and functionality are the two most important aspects. Quick, super-effective and stylish, the DiamondClean 9000 electric toothbrush is a worthy addition to any bathroom. If you aren't deterred by the price, you'll undoubtedly be satisfied by the experience.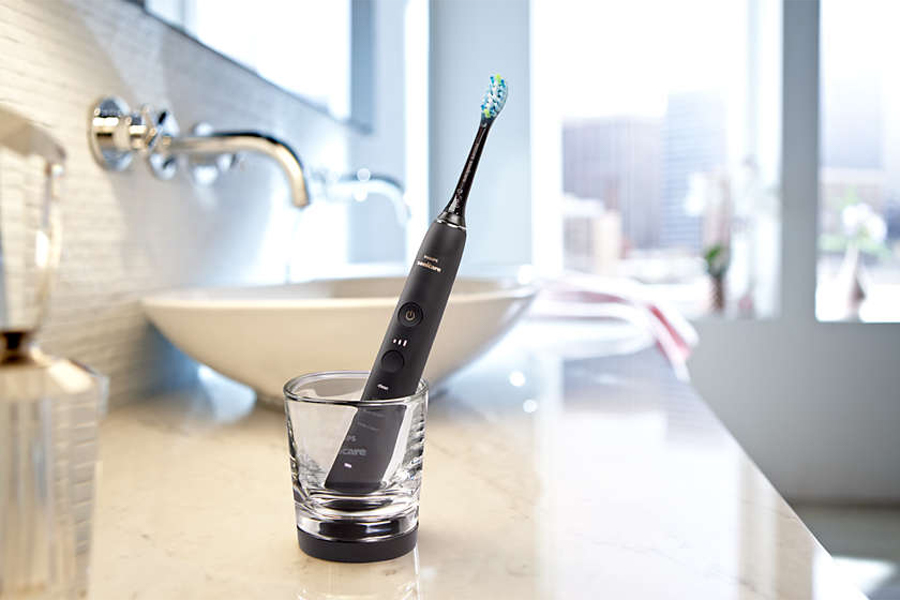 You'll also like:
The Proclamation Duo is a Full Kitchen in Two Pieces
8 Best Robot Vacuums for Your Home or Apartment
5 Samsung Products to Improve Your Home