LG SIGNATURE Series is Luxury Living Personified
In their relentless pursuit of greatness, LG has once again wowed the world with a lineup of products that facilitate luxury living to enrich everyday lifestyles. Sitting on the high-end of the spectrum, the LG SIGNATURE series features four new products, including a Wine Fridge featuring optimal preservation technology for your cellar collection. Coming alongside a sexy 8K Self-Lit OLED TV, an InstaView Door-in-Door fridge, and an innovative TWINWash washing machine, LG delivers elevated beauty, style, and artistic flair with products that can enhance and enrich beyond their basic duty.
Partnering with international style icon, Olivia Palermo and seven-time Formula One World Champion, Lewis Hamilton, LG SIGNATURE's new campaign – "Art Inspires Technology, Technology Completes Art" – will communicate their thoughts on how to lead stylish, sophisticated lives and what motivates them most. Using innovation and timeless aesthetics, the LG SIGNATURE series is the perfect hybrid of minimalism and elegance.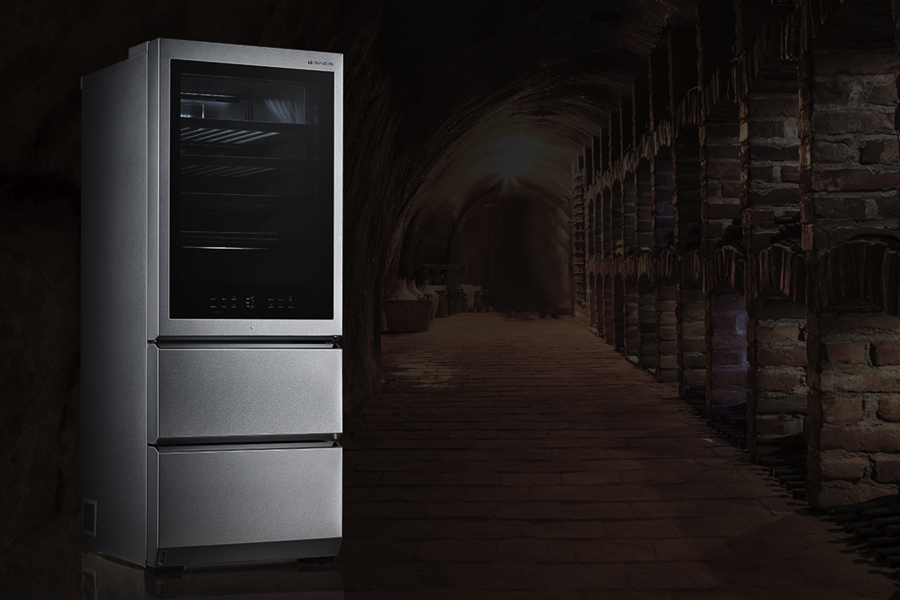 LG SIGNATURE Wine Cellar
The product of dreams for any wine enthusiast. Embodying the Art of Preservation, the LG SIGNATURE Wine Cellar is truly one remarkable product. Featuring optimal preservation technology with a wide variety of temperature controls, and a UV-resistant design, your prized collection of wine is safe and secure inside this incredible wine fridge.
Teaming up with Good Pair Days, LG joins Australia's fastest-growing wine distributor and Darren Robertson, Chef and Co-owner of Three Blue Ducks and Rocker Bondi in an effort to educate Australians about wine storage and food pairing. Described as a game-changer for modern Australian homes, Banjo Harris-Plane, co-founder and wine buyer at Good Pair Days "couldn't be prouder to work" on an "amazing piece of equipment that protects the integrity of your wine right up until the time it is ready to drink."
Complete with a textured steel finish, a glass touch display with the LG InstaView, and LUMIShelf for lighting up your chilled cellar, the LG SIGNATURE Wine Cellar achieves its aesthetic satisfaction with a bunch of nifty features. Able to hold red, white, champagne, or sparkling, no matter what you drink, everything is preserved thanks to the multi-temperature control. Plus, with a third temperature zone located in the convertible drawer, there are plenty of options for whatever you plan to drink.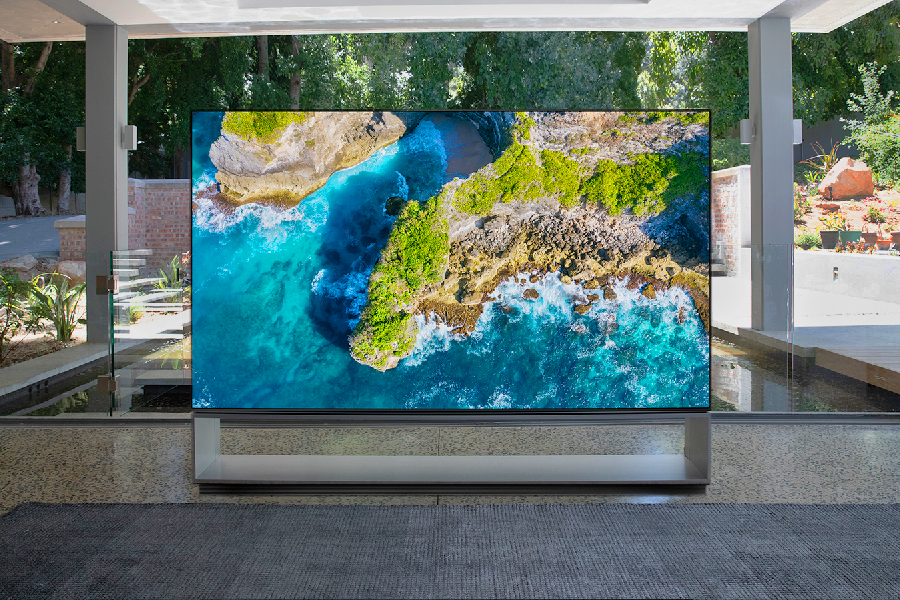 An elevation of elegance, this sexy looking TV offers what LG calls Real 8K. LG offers an unparalleled experience with its self-lit OLED technology. With over 33 million self-illuminating pixels, you can enjoy deep blacks, rich colours, and the most realistic picture quality money can buy.
Sporting AI Processor Technology, this TV not only outputs amazing visuals, but it also thinks for itself, allowing it to make adjustments to your viewing experience automatically. Powered by the a9 Gen3 AI Processor, the LG SIGNATURE TV analyses the on-screen content to deliver spectacular visuals. Combined with THINQ AI, you can even control it via Google Assistant or Amazon Alexa.
With all the bells and whistles like Dolby Vision IQ and Dolby Atmos, there is a world of entertainment at your fingertips, alongside a FILMMAKER MODE for a true cinematic experience. Disabling motion smoothing and adjusting the picture in real-time, you can watch your favourite films as they were intended. Available in either 77 or 88-inch, you're gonna need a sizeable living room for this epic TV.
Buy the 77-inch here   Buy the 88-inch here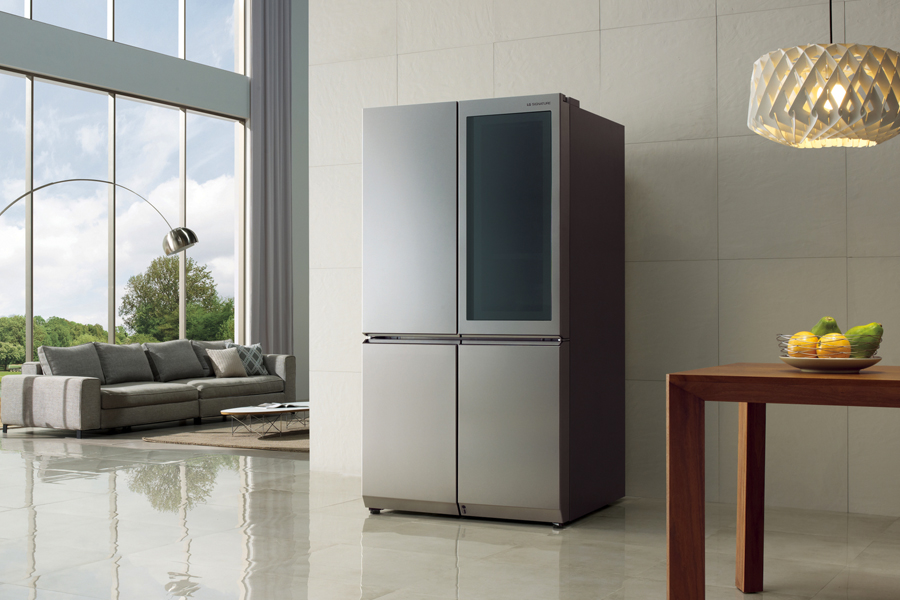 LG SIGNATURE French Door Fridge
Clearly the most luxurious fridge on the market today, the LG SIGNATURE Fridge has plenty of features to keep you busy when you're looking for something to eat. Allowing you to see right through the door, the LG InstaView Door-in-Door technology gives you easy access without ever opening the fridge. Just knock twice and you'll discover last-nights leftovers.
With auto-open features just like the Wine Cellar, you'll never leave a fingerprint smudge on the textured stainless steel body. With a scratch-resistant finish, this impeccable designed 700L French-Door refrigerator is minimalist design on steroids.
Inside you'll find a full stainless steel inner cavity and duct safeguards for keeping the cold air in and the outside out, as well as LUMISHELF tech for a brighter view. Oh, and in case you need to chill something at a particular temperature, the CustomChill PANTRY shelf offers temperature controls for a wide range of foods from meat to fresh produce.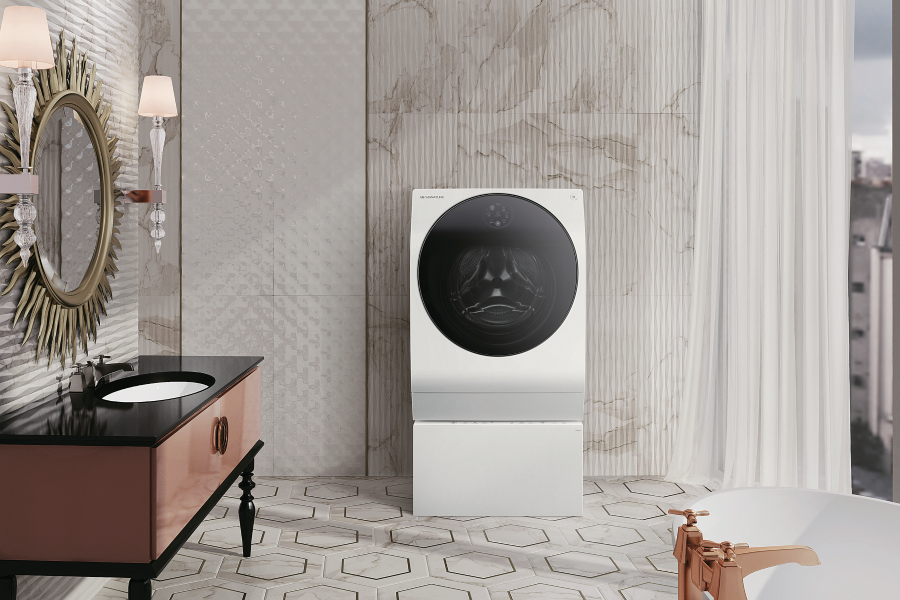 LG SIGNATURE TWINWash Washing Machine
Ever needed to get two loads of washing done? Well, this bad boy will do exactly that. No need for a second machine, or even a second water source, the LG SIGNATURE TWINWash 10kg/6kg Washer Dryer Combo is a multitasking machine. Saving you a laundry basket of time, this easy to use and innovative appliance absolutely trounces all others.
Sporting a quick circle user interface with a full LCD touch screen, never worry about hitting the wrong button again. Offering categorisation for different kinds of washing loads, you can customise how your clothes get washed depending on fabrics.
Leaning into automation and efficiency, the TWINWash washing machine from LG dispenses the appropriate amount of detergent based on laundry load and soil level. With storage for 20 washing loads per month, you'll only have to fill it up 12 times a year. Plus with smart ThinQ technology, Google and Alexa can do the washing for you, along with smart diagnosis over Wi-Fi.
With a scratch-proof, corrosion-proof design that is easy to clean and safe on colours, the TWINWash LG SIGNATURE Washing Machine is quite frankly overqualified for the position, but we'll hire it anyway.