The Proclamation Duo is a Full Kitchen in Two Pieces
Chris Burrage, the former general manager of Casper mattresses, Tony Leo, a former head designer at Pottery Barn and brand expert Claire Storrs founded Proclamation Goods on the idea that you really only need two pans in your kitchen. Thanks to The Proclamation Duo set, we're inclined to agree. Featuring a 12-inch skillet and a 7-quart pot, the duo retails for USD$379, but what you get for that price will not only satisfy your kitchen needs, but also fetch you some of the highest quality cooking accoutrements that you've ever owned.
You'll also like:
Take Your Cooking Camping With Scout Equipment Co's Overland Kitchen
The HERO Grill System is Portable and Eco-Friendly
A Beginner's Guide to the Paleo Diet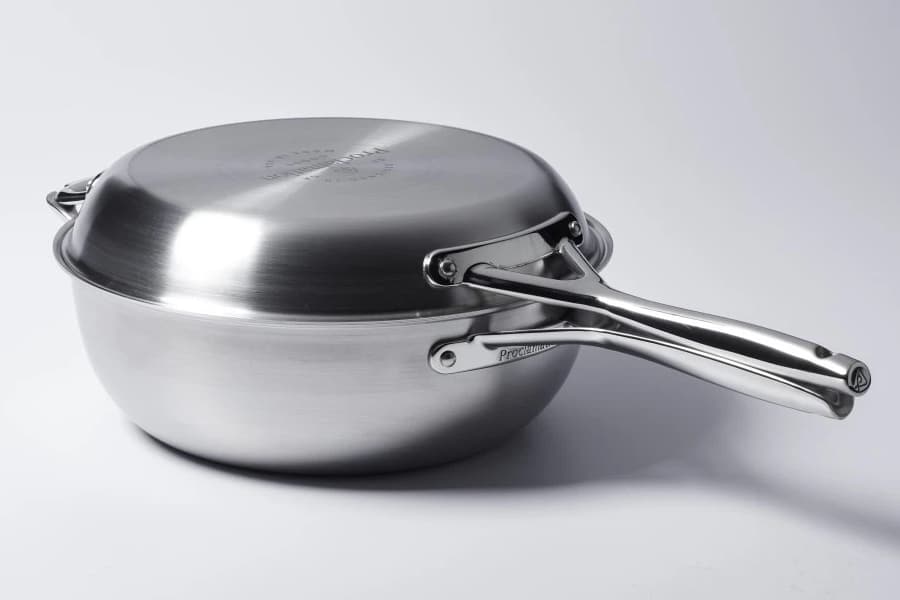 The Proclamation Duo comes with the skillet, the pot, and a matching lid. The pot and skillet can combine to create a modern Dutch oven, while the pot serves as both a wok and a stockpot. With just these two items, you can sear, saute, stir-fry, boil, braise, bake, and more. The skillet measures 12 inches and comes in either stainless or carbon steel, while the pot is made of multi-ply stainless steel. The lid is also made of stainless steel and perfectly matches both. The hinged side handles not only provide extra grip on both the pot and the skillet, but when combined together they work to make the duo a Dutch oven for baking. Proclamation Goods also eschews toxic coatings, so while it won't be nonstick like a ceramic-coated or Teflon pan, the skillet will over time develop a slippery surface with proper seasoning. Both the pot and the pan have hollow-cast insulated handles so they'll stay cool on the stovetop. They're also induction and oven compatible. The pot, pan, and lid also stack in each other, so you'll have less clutter in your cabinets and drawers.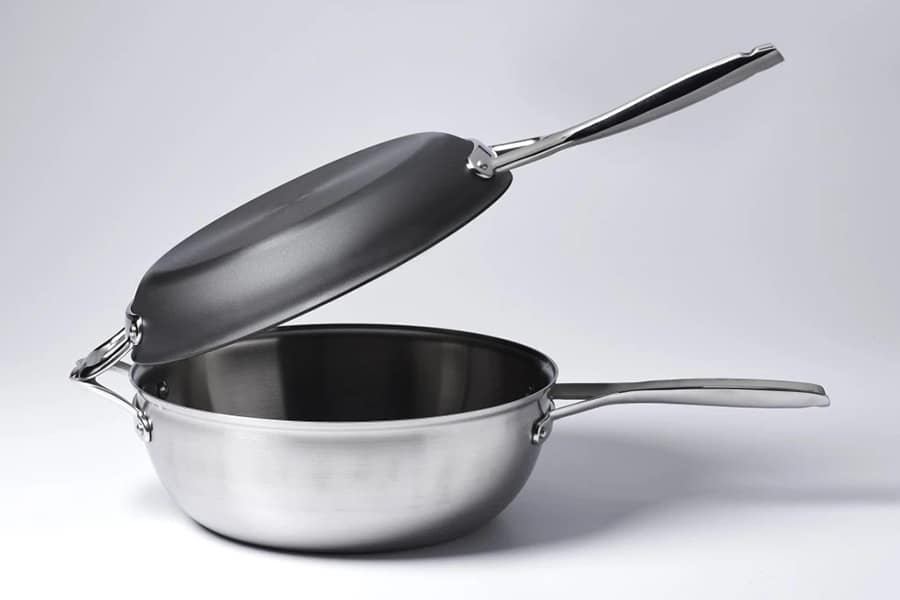 The set is made of steel responsibly sourced in the US, and Proclamation Goods is part of the 1% for the Planet movement, which pledges to donate one per cent of all sales to environmental non-profits. With The Proclamation Duo, you'll get more done with less, and you'll have a set of pots and pans to pass on to the next generation of cooks.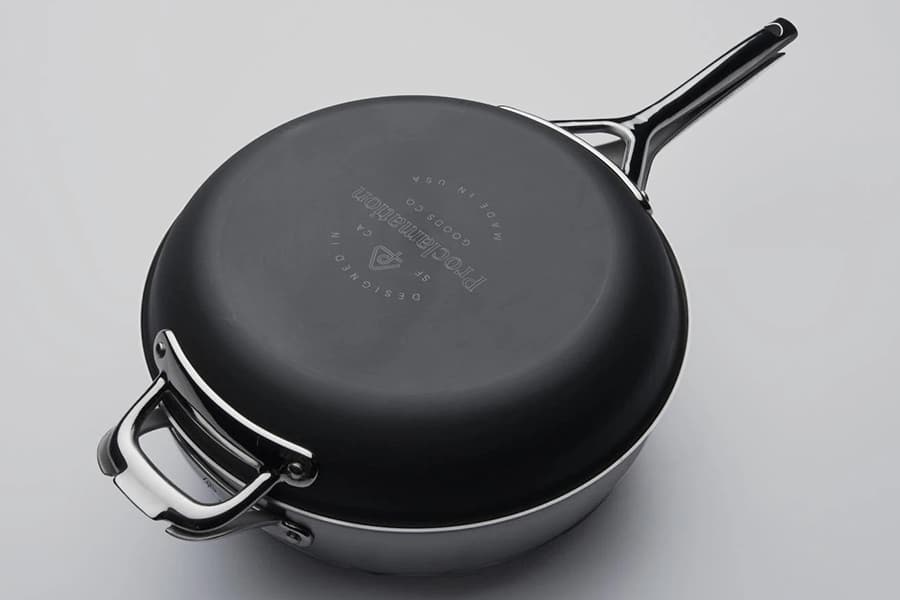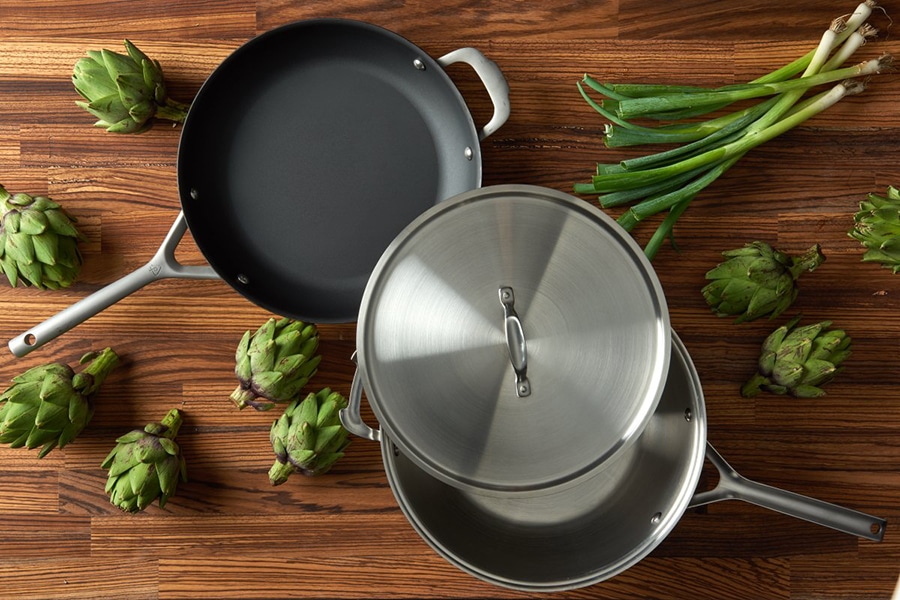 You'll also like:
Take Your Cooking Camping With Scout Equipment Co's Overland Kitchen
The HERO Grill System is Portable and Eco-Friendly
A Beginner's Guide to the Paleo Diet