Purus Air i Plus Purifies Air Anywhere
Red air quality days are more and more common these days. As a result, we are often cautioned to remain indoors, where the air is most likely cleaner, especially if you run an air filter. Unfortunately, we can't live our lives solely indoors, and you can't take your air filter with you when you do need to go out. The Purus Air i Plus lets you do exactly that, however. This filter-free, portable air filter removes airborne particles and substances from the air around you. It really is an air quality guardian that you can have at your side at all times.
You'll also like:
You Can Customise this Airtight Respirator Mask on Kickstarter
The Australian Pollution Mask from AusAir Goes 'Anti-Viral'
Aura Strap Enhances the Apple Watch's Health Benefits
The Purus Air i Plus air filter weighs about the same as your water bottle and is basically the same size. But that little package packs a lot of technology. When you run the air filter, it creates an area of purified air that measures one meter in diameter. The air is pulled in, filtered, and then released at a 45-degree angle that partners with the filter's turbofan to create a vortex that accelerates the delivery of clean air. The purified air is cleaned of bacterias, viruses, moulds, dander, pollen, and other tiny particles. In today's world with all the pollution and illnesses floating around, that's peace of mind you'll want to have with you.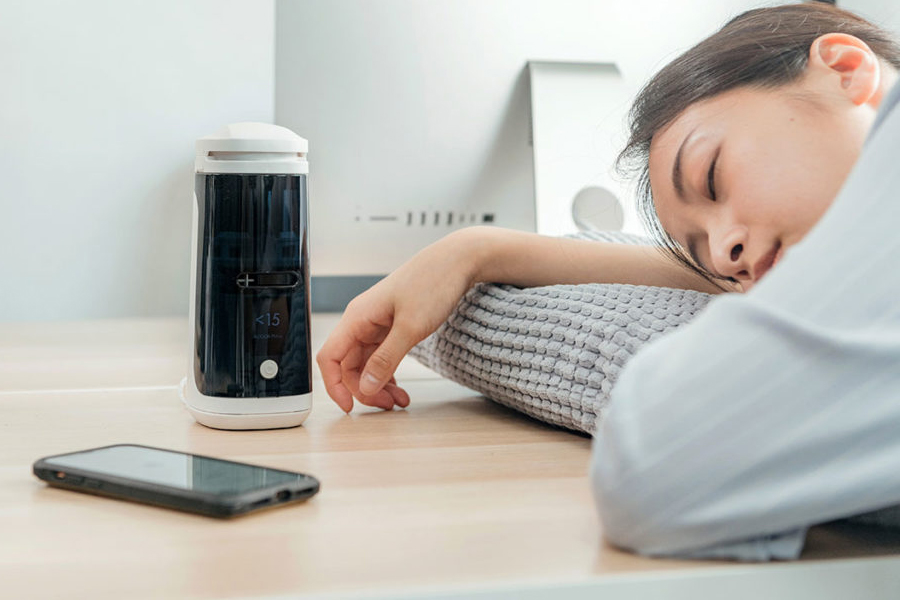 This air quality guardian is always on the job as well. With constant monitoring, the Purus Air i Plus air filter measures the air quality around you and automatically adjusts its intensity based on what it finds. Its small size means that you can always have pure air. It fits into the cup holder of your car and sits neatly on a table without drawing a lot of attention. And it runs very quietly—so much so that you can easily sleep with it running.
The Purus Air i Plus air filter is available on an early bird special for just $128. After the quantities run out on the early bird pricing, it will be priced at $135. It will ship in September 2020.
You'll also like:
You Can Customise this Airtight Respirator Mask on Kickstarter
The Australian Pollution Mask from AusAir Goes 'Anti-Viral'
Aura Strap Enhances the Apple Watch's Health Benefits