Are you looking to save big on robot vacuums during the Black Friday sales? If so, Roborock has you covered. Their entire range of industry-leading vacuums receives discounts, making them enticing Christmas gifts for those looking to join the robot vacuum revolution.
With eight models to choose from, there's a Roborock vacuum to suit every home and every budget. So, whether the floors are carpet, timber, tile or slate, much of your housework is about to become a hands-free experience.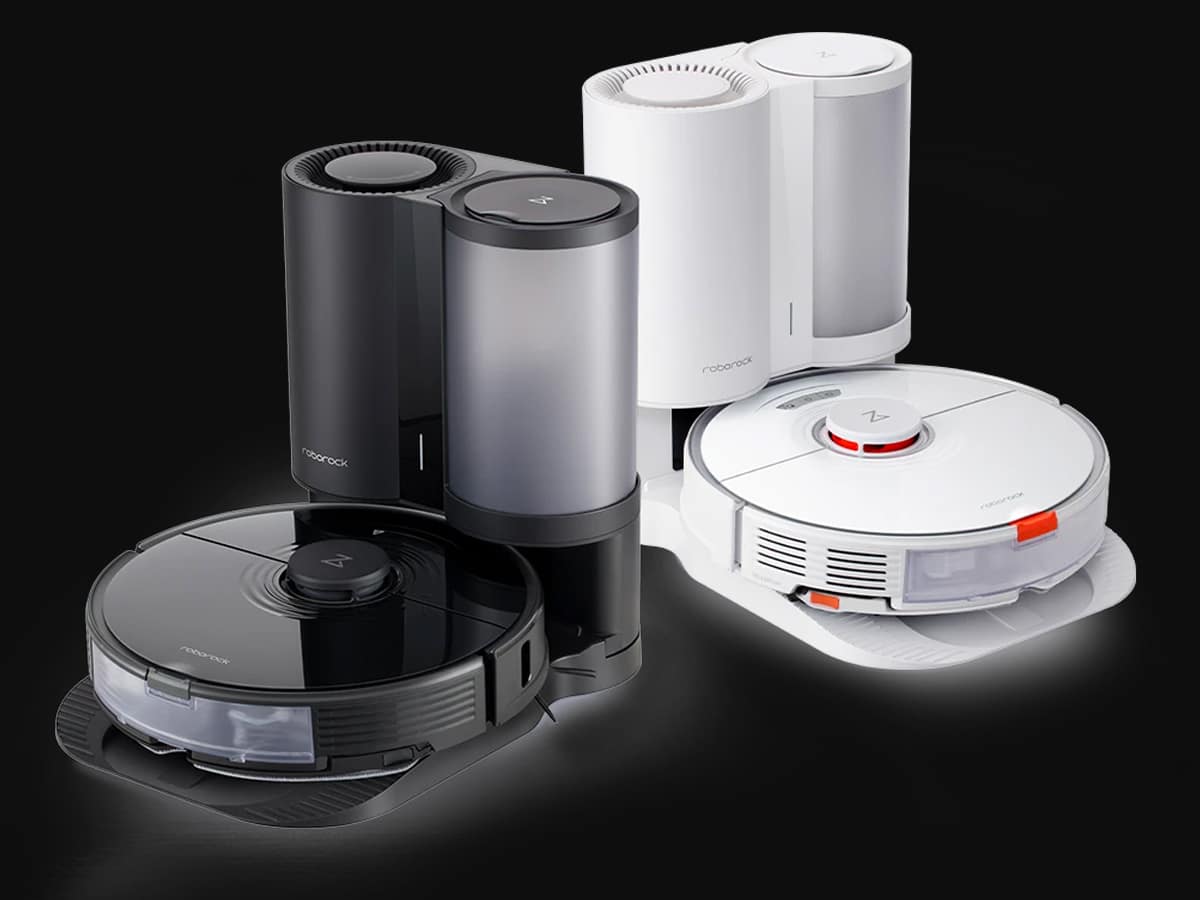 S7+ and S7 – Their Largest Discount Ever
The latest generation Roborock score's its biggest discount to date, making this the ideal time to abandon the push vacuum for good. The S7+ and S7 scrub your floor up to 3,000 times a minute, providing an unparalleled clean that eliminates dried-on dirt and stains. Pair this with the Patented VibraRise technology, and you have a robot vacuum that can detect different floor types and automatically switch between vacuuming carpets and mopping hard floors.
During the Black Friday sale, you can score 24% off the Roborock S7+ and 30% off the S7. If the 7+ sells out, and it's expected to, grab the S7 while you still can and add the Auto-Empty Dock (AED) before checkout to score all the benefits of the 7+.
S7+ Original Price $949.98, Discounted Price $719.99
S7 Original Price $649.99, Discounted Price $454.99
Buy the S7+ here
Buy the S7 here   Buy the AED here
S4 Max – Best Vacuum-Only Option
The S4 Max is great value for money made even more affordable thanks to this sale, reducing the price by 34%. Roborock's acclaimed robotic intelligence gives you advanced features for automatic room recognition and mapping of multi-level homes. There's no mop function built into the S4 Max, which is how the price remains incredibly low. So, if your home is mostly carpeted, this reliable robot should be on your wishlist.
S4 Max Original Price $429.99, Discounted Price $279.99
E4 Mop – Best Budget Option
The E4 Mop is a great entry point into the world of robotic cleaning appliances. But don't let its name fool you; this Roborock mops and vacuums, making it a reliable all-rounder. Using gyroscopes and OpticEye motion tracking, the E4 closely monitors its movements, the edges of rooms, and obstacles. It knows where it has been and can calculate where it needs to go. The powerful battery allows this appliance to clean up to 200 square meters between charges, and this Black Friday, its price is reduced by a whopping 42%!
E4 Mop Original Price $379.99, Discounted Price $219.99
S6 Pure – Best Roborock Black Friday Deal
This Black Friday brings 40% off the Roborock S6 Pure, an intelligent vacuum equipped with 13 sensors for superior laser tracking and a stress-free clean. S6 Pure can map your entire home, which you can then program or let loose with a few taps of your phone. With an integrated mop, powerful battery and massive water tank, this innovative appliance takes care of business and remains quiet while doing so.
S6 Pure Original Price $599.99, Discounted Price $359.99
S6 MaxV – Advanced Obstacle Recognition
Equipped with dual cameras, the S6 MaxV accurately determines objects' distance, location, and size while constantly rerouting its course in real-time. The built-in infrared imaging allows this Roborock to see in the dark for fast and efficient cleaning day or night. So take 38% off the retail price this Black Friday and take your cleaning routine to the next level.
S6 MaxV Original Price $749.99, Discounted Price $459.99
S5 Max – Best Seller, Big Discount
This bestselling, award-winning vacuum scores an admirable 30% off, making it an enticing gift to wrap up and gift come December 25. The S5 Max delivers seamless automated mopping with a super-sized water tank. Then, cross the threshold with automatic carpet detection, supreme suction power and a quick-release dustbin. After a few minutes of use, you'll start to see why this Roborock is so popular.
S5 Max Original Price $549.99, Discounted Price $379.99
Roborock H7 – It's Largest Discount Ever
Maybe you've seen The Terminator or The Matrix too many times and are not ready to fully trust automated machines. If so, consider the H7 your salvation. Roborock H7 is a second-generation cordless stick vacuum with powerful cleaning and 90 minutes of operation between charges. The ultra-light body ensures it's easy to maneuver and transport between floors. The advanced capture removes 99.9% of particles for a healthier, allergen-free environment. Pair it with the mop accessory, and you're looking at one highly functional, user-friendly appliance. H7 is currently reduced in price by 28%.
H7 Original Price $499.99, Discounted Price $359.99