Why this Roborock Vacuum is the Perfect Father's Day Gift
In Partnership with Roborock
Whether Dad is a slob or not, he can always use a robot vacuum in his life. He hates household cleaning just as much as you do, after all, even if he complains about it less. With Father's Day right around the corner, now is the perfect time to grab him one of these smart appliances, thereby lending him peace of mind and peace of living space alike. However, not all robot vacuums are created equal. Presuming Dad deserves the best of the best—and he does—you gotta go with Roborock. Would this be a good time to mention that two of their best-selling products are available at a discount throughout the month of May? We think so.
Since 2014, Roborock has proceeded with the singular goal of making the world's most efficient and reliable robot vacuum cleaners. Their in-house team of engineers, designers, scientists, and manufacturing experts collaborate during every stage of development, giving way to rigorous testing and quality control. Powered by cutting-edge technology, the brand retains a sizable edge over the competition, hence their evolving inventory and legion of glowing reviews. This is innovation done right and it comes available at various price points.
Suffice it to say, you have your options. Allow us to present two of the brand's hottest all-stars, which will respectively robo-rock your dad's world or at the very least clean his domicile. One comes in at a budget-friendly price while the other brings out all the bells and whistles.
1. Roborock S6 Pure – Budget Option
A revamped version of the award-winning S6, the S6 Pure delivers similar performance at a lower price point. Not just lighter than its predecessor, the appliance also features a larger water tank and improved sensor integration. That's joined by powerful 2000Pa suction, laser room mapping, automatic carpet detection, smartphone app compatibility, a washable HEPA filter, scheduling flexibility, and more.
Thanks to the larger water tank, the S6 Pure mops the floor with all the more efficiency. Then we have 13 types of advanced lasers, which enable seamless navigation and also help the vacuum avoid falls or obstructions. Speaking of superior technology, this sleek gadget packs 32-bit quad-core processors under its skin, the same kind that you'd find in smartphones.
With its high-accuracy laser rangefinder, the S6 Pure generates floor plans with up to 98% precision. Use the appliance to clean one room or many and behold its wondrous ability to distinguish spaces and objects. If you want to create cleaning schedules or establish "no-go" zones, it's all just a few button-pushes away on the adjoining app. This product is also stealth-level quiet, even as it delivers enough power to suck up two AA batteries.
Current Deals:
Original Price: $519.99
Deal Price: $409.99
$110 off (21%)
May 17-31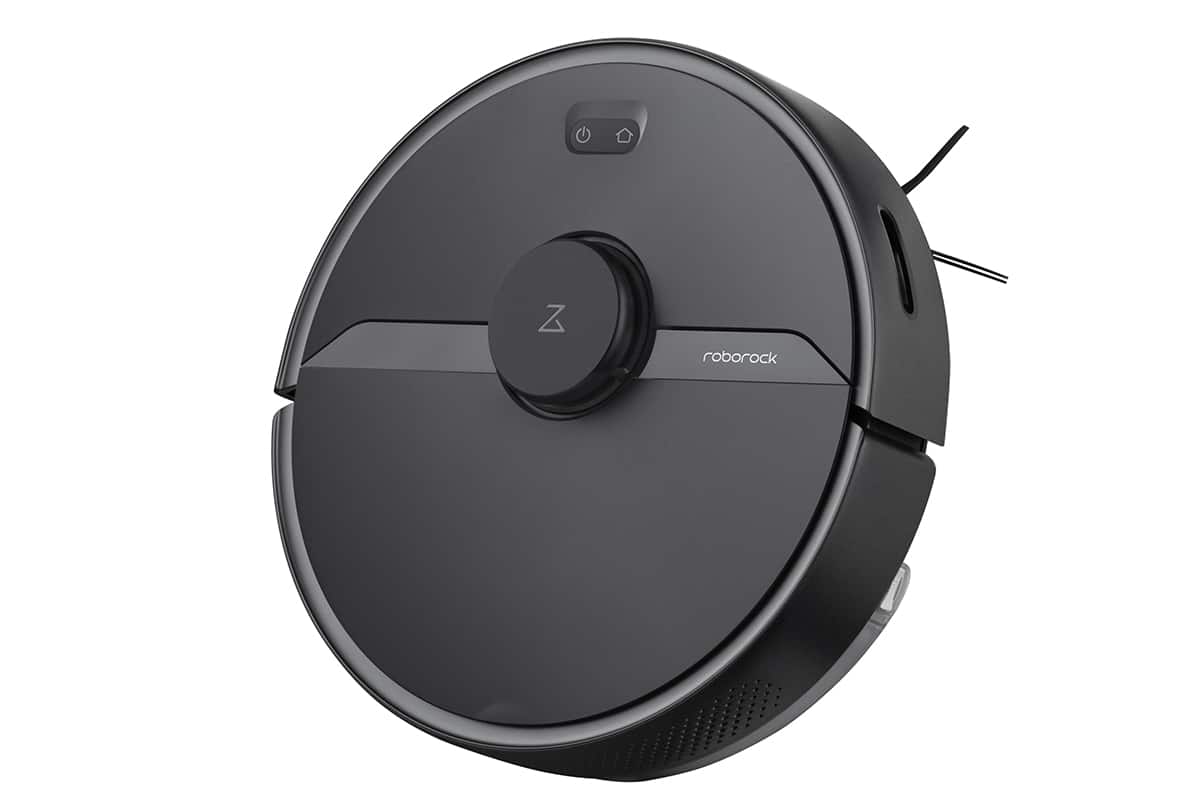 2. S6 MaxV – The Premium Option
As its very name would suggest, the S6 MaxV takes every performance metric to the highest possible level. Firing on all cylinders, it matches top-shelf intelligence with best-in-class functionality and supreme suction power. Bolstered by a twin camera system, PreciSenseTM LiDAR navigation system, and ReactiveAI, this appliance operates like something out of the nearest science lab. Heck, it even comes with Night Vision!
Bringing even more functionality to the table, the S6 MaxV basically doubles as a makeshift security system. Whether you're home or away, you can load up Remote Viewing on your Roborock app and gain direct access to its unique POV. Consider it an extra bonus along with the increased suction power and improved efficiency.
Powered by a Qualcomm processor chip and a massive 5200mAh battery, the Roborock S6 MaxV runs for up to three hours on a single wireless charge. From its exceptional mopping to its advanced obstacle detection, this modern appliance leaves nothing to chance.
If your dad is like most, he works hard, plays hard, and hates his chores. But he does those chores anyway because he's a grown adult. With a quality robot vacuum at his disposal, he has one less thing to worry about. And let's be honest, something like the S6 Pure or S6 MaxV will probably do a better job at cleaning the house than he ever would. As a perfect gift for Father's Day, this one's a no-brainer. You did good, son.