Vipp Offers a Desk Lamp of Formidable Quality
Some things are just timeless. A good desk lamp is one of those items, and you won't find a better one than the Vipp Desk Lamp. The basic design stays the same—a solid base that holds up pivoting arms that allow you to move the light wherever you need it. For their desk lamp, Vipp stepped things up a bit.
You'll also like:
Deebot Ozmo 920: Mopping, Vacuuming and Drinking Games
Work Weightlessly With the Zero Gravity Balans Chair
Dyson's Latest Air Purifier Pulls Triple Duty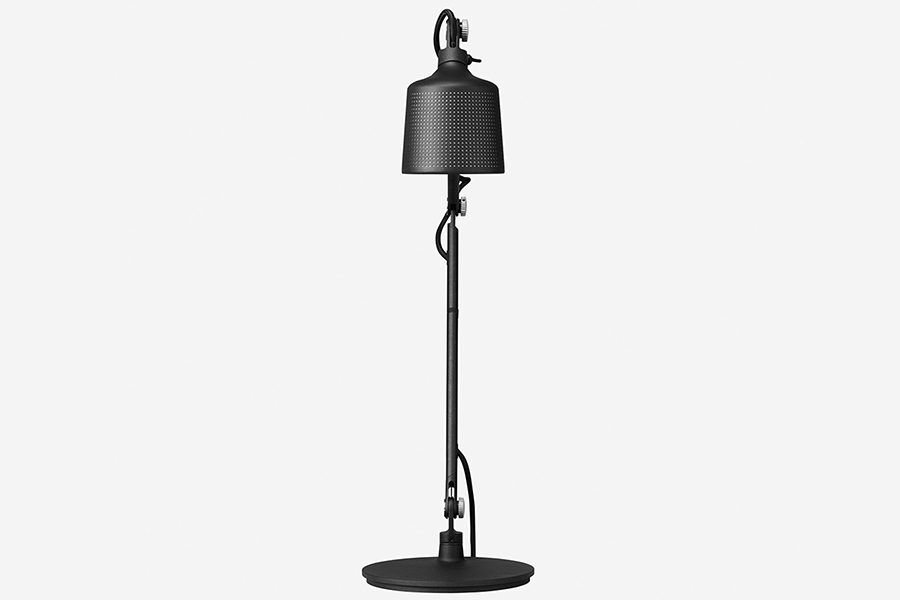 The Vipp Desk Lamp integrates the external tension springs with the internal spring-assisted finger screws. This combination provides plenty of movement with just the right amount of resistance so that the light doesn't flop around wildly when you try to move it. The spring set up also locks down the lamp into position when you tighten down the finger screws. The stem of the lamp also houses the power cord, which features a black braided cover. The lampshade is also innovative. The cup-shaped shade has 1539 perforations with a matte glass beneath that serves to diffuse the light in a soft manner, spreading it around your office area instead of just a spotlight effect. The whole lamp is made of powder-coated aluminium and steel. If you use a dimmable bulb, the lamp can offer dimming off of an inline or wall switch.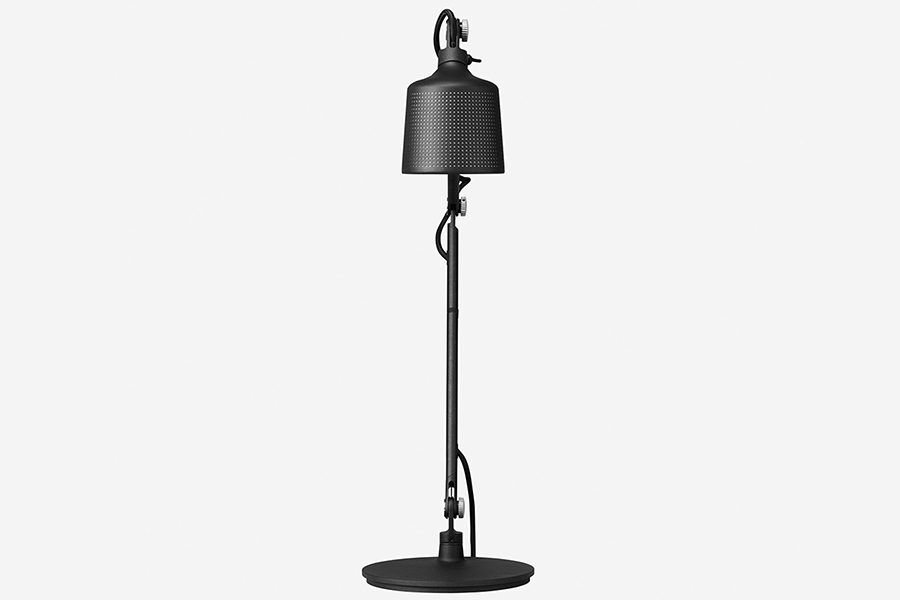 "Made to last both functionally and aesthetically, the lamps are a demonstration of our ambition to rid the world of disposable products and fill it with timeless tools," says Vipp. You can purchase the Vipp Desk Lamp directly from Vipp for $500. Vipp also offers other versions of the desk lamp, including a floor reading lamp version, a pendant that can hang from the ceiling, and a wall spot. It's hard to beat a good desk lamp for your workspace—it's one of those necessary items when you're working. Don't scrimp on quality for this tool, and pick up your own Vipp Desk Lamp.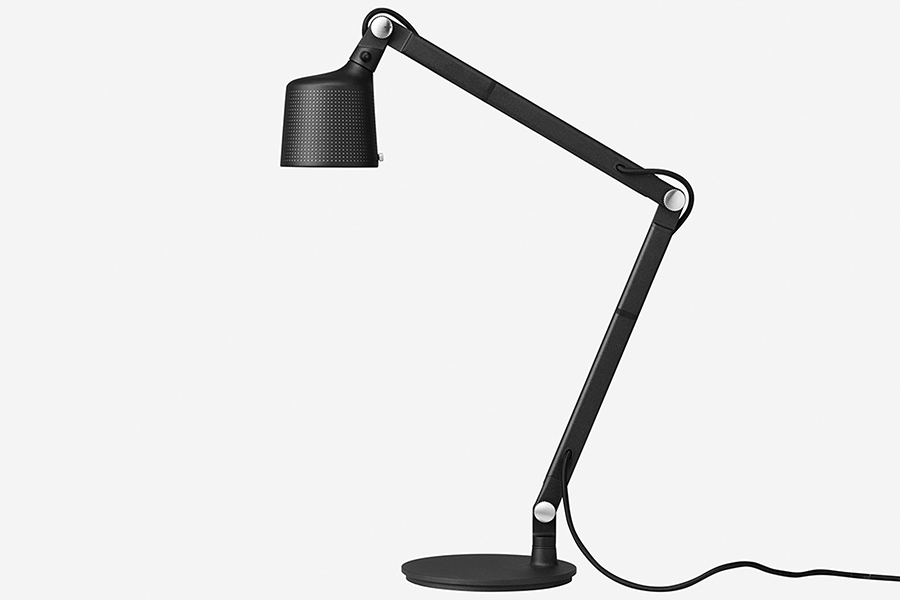 You'll also like:
Deebot Ozmo 920: Mopping, Vacuuming and Drinking Games
Work Weightlessly With the Zero Gravity Balans Chair
Dyson's Latest Air Purifier Pulls Triple Duty