To be clear, we're not really suggesting that a robot vacuum is better than your beloved dog or cat (or bird or iguana or ferret). On the other hand, we all know that our precious pets are far from perfect. Many of them claw, bite, bark, yell, scratch, and leave a big mess around the house. Oh, and did we mention that they also cost a small fortune? Hmmm…maybe a robot vacuum is better than a pet. We kid, we kid.
When you think about it, a robot vacuum is already kind of like a pet. The emotional bond isn't nearly as strong—presuming it exists at all—but the appliance nevertheless makes up a natural part of your domestic life. Continuing along those lines, a robot vacuum can be far more preferable to an unruly dog or even an unruly child in terms of sheer convenience. That's assuming it's a really good and reliable robot vacuum, of course.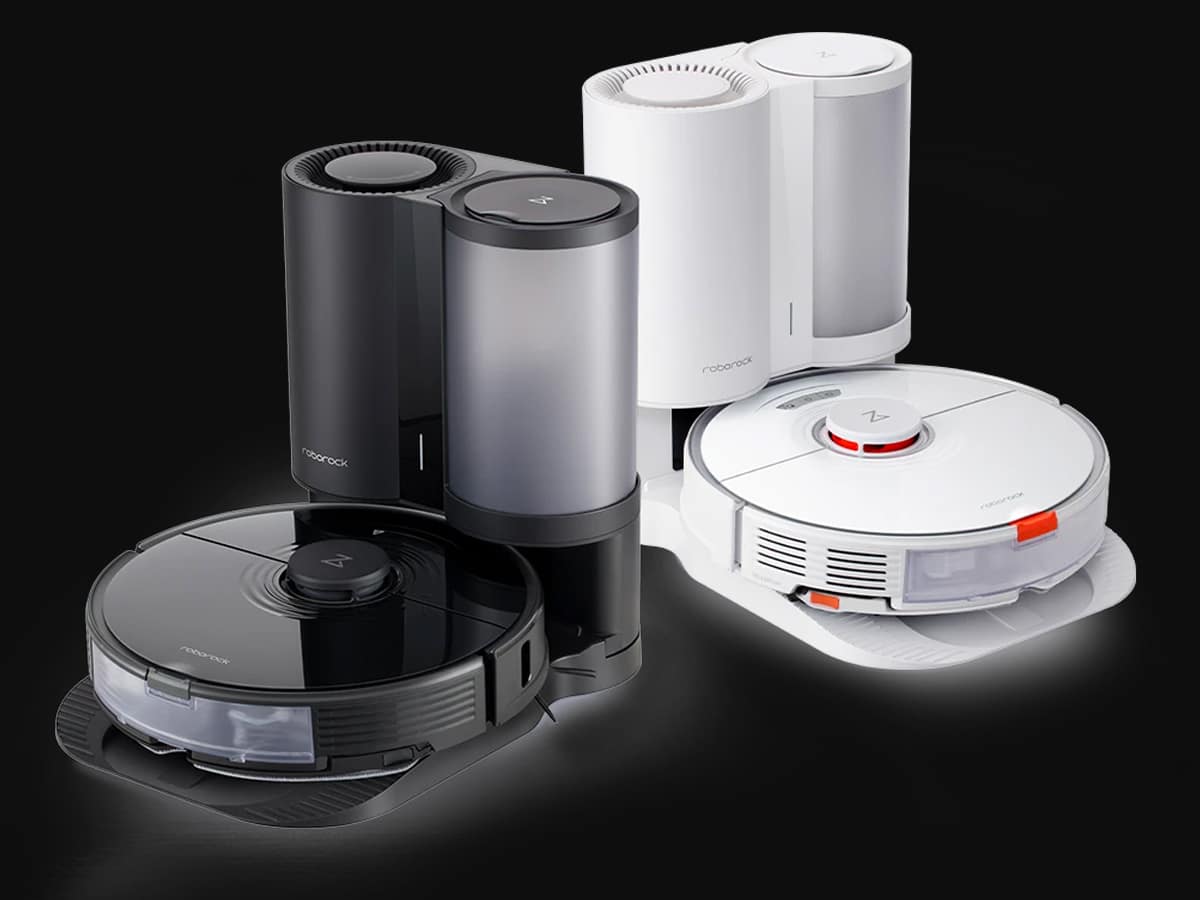 Take the new Roborock S7, for example, which is pretty much as modern, smart, and dependable as this wondrous appliance can get. It might not cuddle or snuggle, but it will certainly make your life much easier. Here are five reasons why it's better than your average pet (all due respect to Fluffy!):
1. It Cleans Up Your Mess, Quick
Whereas most pets make a big mess, robot vacuums clean up after one whilst you binge-watch Netflix shows. That alone makes them worth the price of admission. Let's also not forget that hybrid models like the S7 come with sonic mopping, bringing even more cleaning action into the home. We're talking about one of the fastest sonic mops on the market here, offering a variety of high-intensity scrub settings from 1,650 times/min to 3,000 times/min, easily disintegrating surface dirt and breaking up even the toughest, dried-on messes. Your floors will be cleaner than ever.
Other notable features, including intelligent mop lifting, enables nimble navigation in challenging environments. Carpets in the way? No problem, the VibraRise technology automatically lifts the mop when carpets are detected. They've really thought of everything with this one, Roborock's new ultrasonic carpet recognition technology enables the S7 to mop hard floors and vacuum carpets in one, single cleaning session, without interruption. The mop is also lifted as the S7 returns to dock, ensuring just-cleaned floors remain clean.
2. It's Quiet
Barking or whining pets are no fun for owners and neighbours alike. By contrast, a quality robot vacuum like the S7 is beautifully quiet during operation. If anything, its low and steady hum generates an almost ambient-like effect.
3. It Requires Little to No Maintenance
If you think the cost of pet ownership is predictable, then you must not be a pet owner. Cute and cuddly as they may be, cats and dogs (and other pets) are living creatures with their own built-in variables. They get sick. They get into fights. They require occasional dental care and surgery.
By contrast, a good robot vacuum is quite effortless to maintain. Newer models like the S7 even come with auto-emptying and auto-docking features. You might need to replace the mop cloth or refill the water tank every now and then, but that's nothing compared to the average trip to a veterinarian.
4. It's Smart
We get it: pets are smart too. But do they come with an array of advanced sensors? Are they smartphone app compatible? Will they always listen when you tell them what to do? Okay, okay, let's call this one a draw.
5. It Never Asks for Your Time
The emotional bond between an owner and their pet cannot be overstated. However, sometimes you just want to sleep in for a few extra hours without being disturbed, which is often impossible when you're in charge of a needy dog or cat. With a robot vacuum, you can schedule cleaning routines the night before and sleep in as long as you want. You get the idea.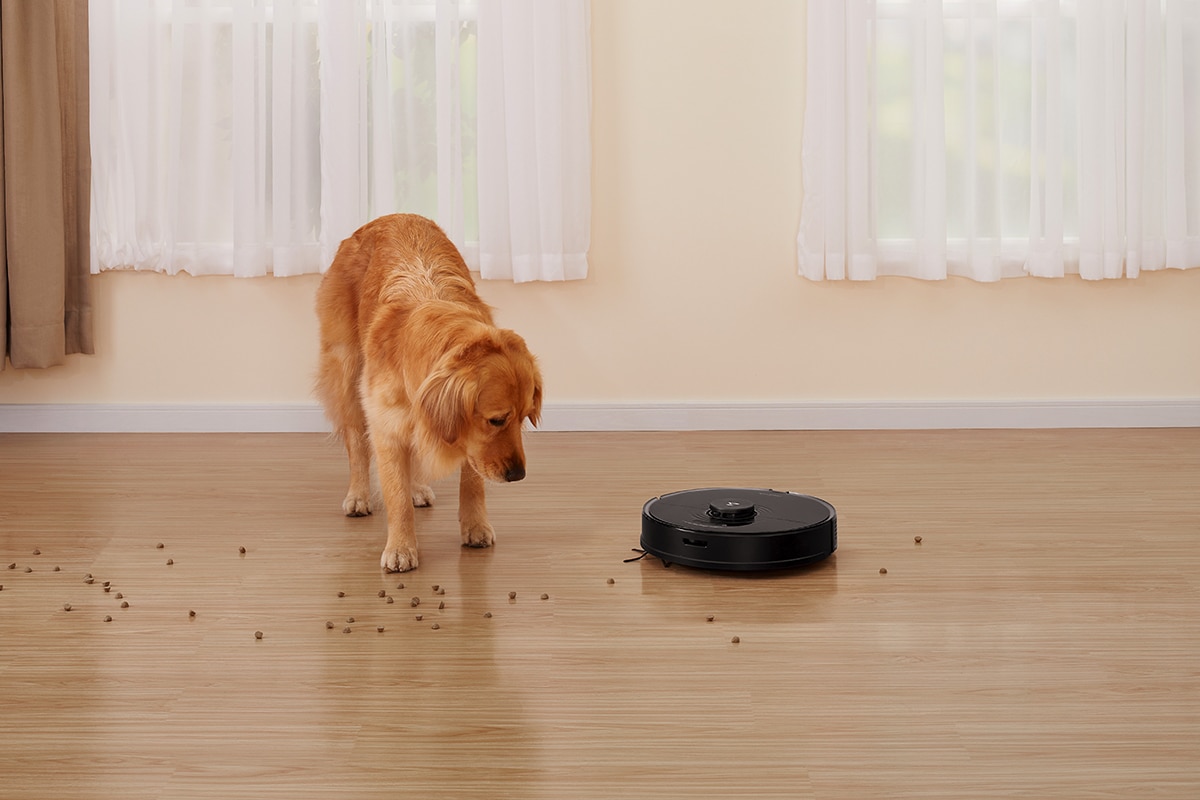 Again, we're not really saying that a robot vacuum is better than a pet or a kid or a living creature. But it is certainly more consistent and dependable when you really think about it. Perhaps the best thing to do is make a pet and a robot vacuum part of your life in an effort to balance out their respective extremes. The pet will make all the noise and leave behind the big mess whilst the vacuum will cruise in silently to clean everything up. And so the circle of domestic living is complete. The Roborock S7 is available via the link below, and with a Black Friday deal just around the corner, we suggest you stay tuned!